the 'tsinghua ocean center' in shenzhen, china, is the final building to be constructed as part of the tsinghua graduate campus. dedicated to deep ocean research, the newly established facility has been completed by OPEN architecture with a design that aims to restore active participation in campus life, better teacher and student relationships, and an overall welcoming attitude.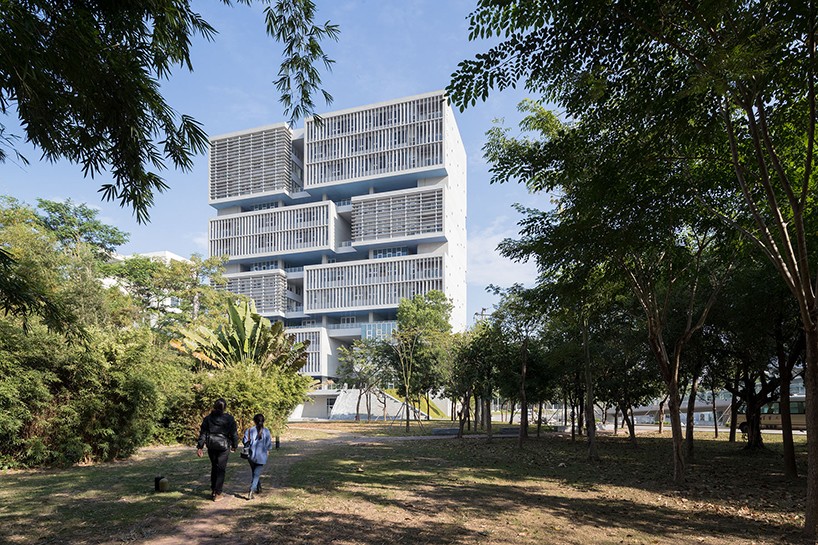 the tsinghua ocean center is a laboratory and office building for the newly established deep-ocean research base
image © iwan baan
OPEN architecture's scheme starts with creating a multiplicity of public spaces around and within the building. the conventional quad program for university campuses is re-interpreted to form a lively vertical system at the front with architectural language influenced by shenzhen's local climate. the abundance of semi-outdoor spaces regulates the micro-climate of the building, while the thin-slab typology maximizes the potential of natural ventilation. at the same time, protruding and extruding volumes are integrated with exterior shading to cut down heat gain.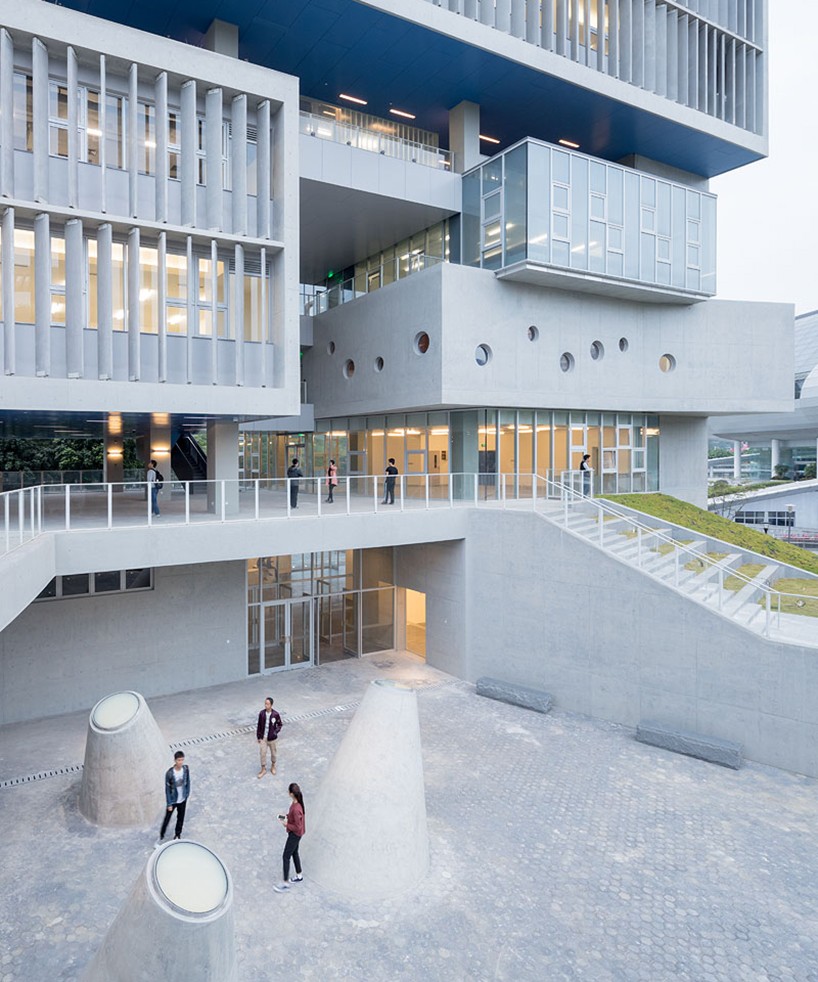 a deep-sea research tank is hidden underneath the entry plaza
image © iwan baan
the different research centers have been planned with a semi-autonomous yet independent relationship. the conference room, brain-storming area, exhibition space, study rooms, cafés and other facilities are all located in the shared levels of the building. the circulation staircases weave and intersect through the horizontal and vertical spaces, which form the labs and offices.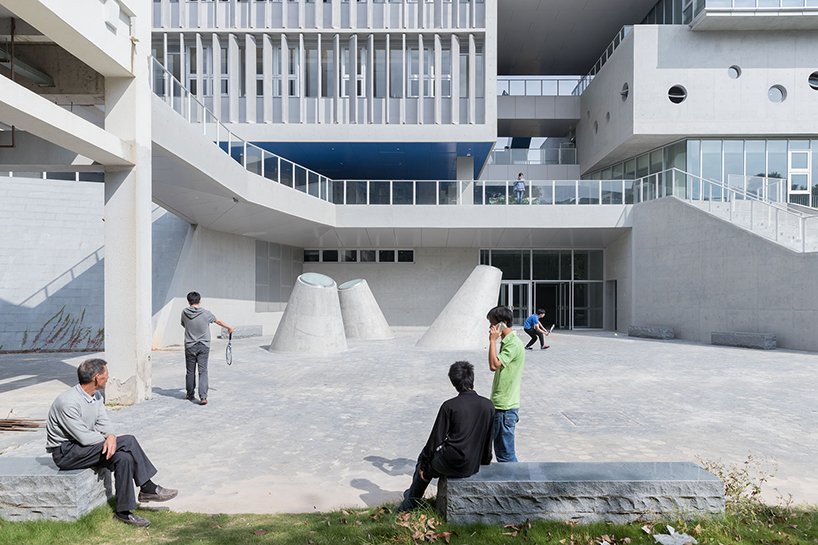 the conventional quad typology for university campuses has been re-interpreted
image © iwan baan
at the top, the design features a roof garden that offers a quiet space for contemplation, views of the surroundings and also a small open-air theater. the underground level has been used as a deep-sea research tank — described by the architects as the most unique lab in the center. the space is hidden beneath the entry plaza and is illuminated by the three concrete cone skylights.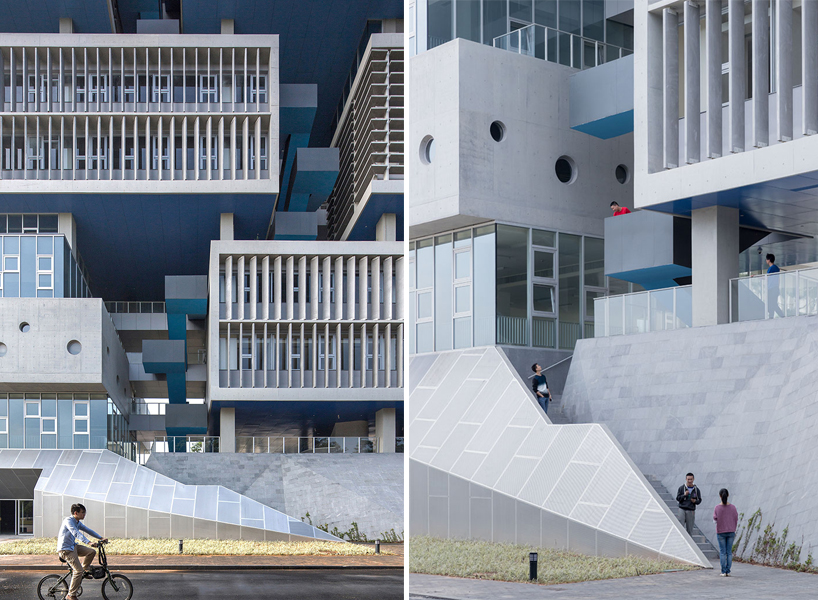 the intersecting blocks and geometric nature of the center subtly reference the ocean
image left © zhang chao / image right © iwan baan
themes taken from the ocean have been translated into the architecture. the round windows on the concrete walls of the meeting rooms recall the portholes of ships, while the brise-soleil on the façade is organized according to the sheet music from 'ocean' by the composer debussy. to represent the constantly changing tones of the sea, the blue soffit colors of the public floors gradually change from darker to lighter as the building increases in height.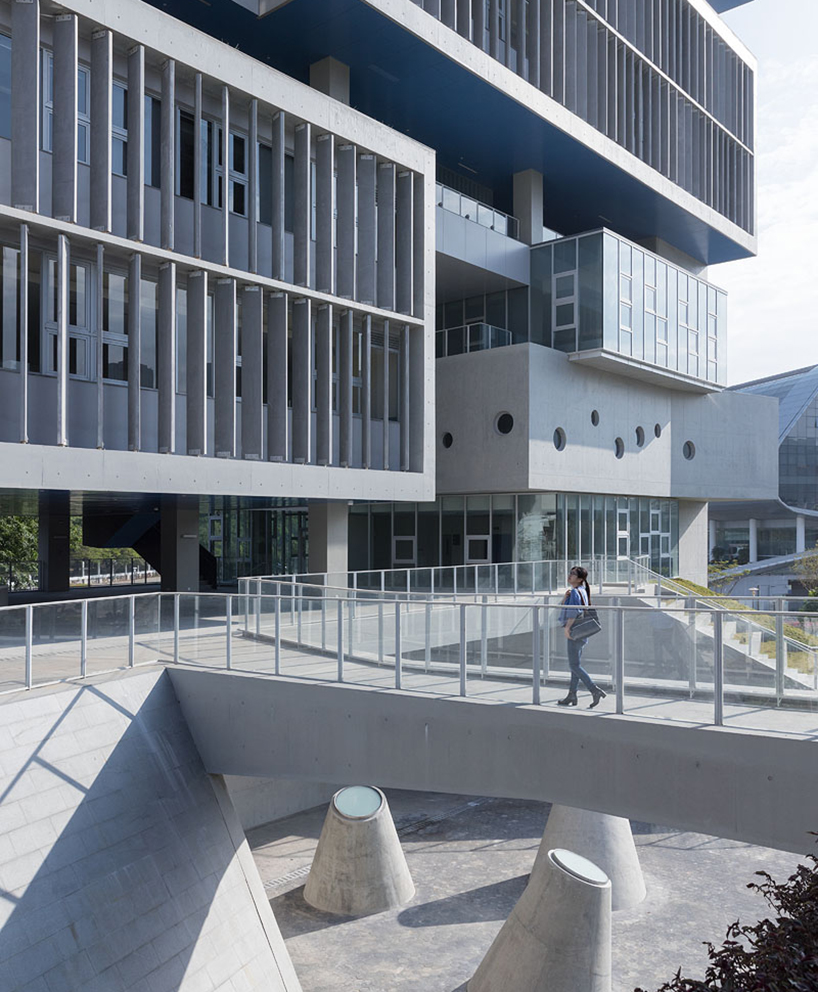 instead of terminating the campus' main axis on the plan, the building folds the axis to extend upwards
image © iwan baan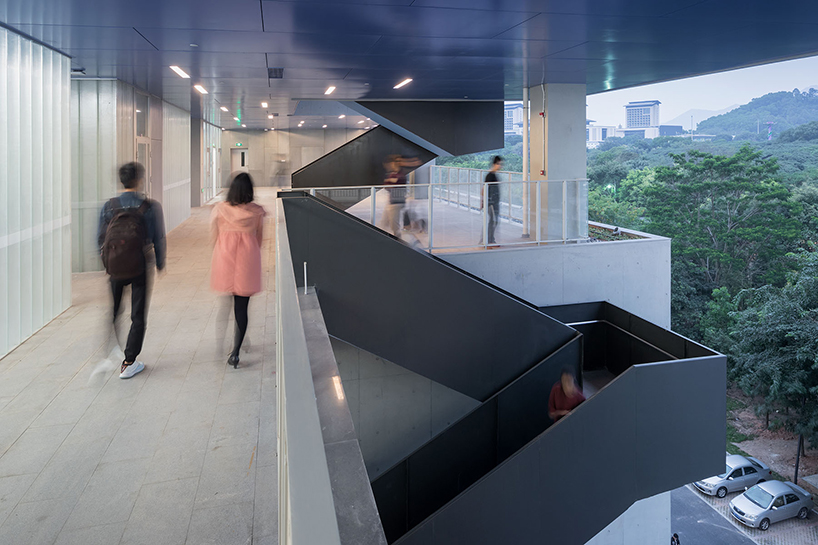 within each research center, the labs and offices are separated by a vertical gap
image © iwan baan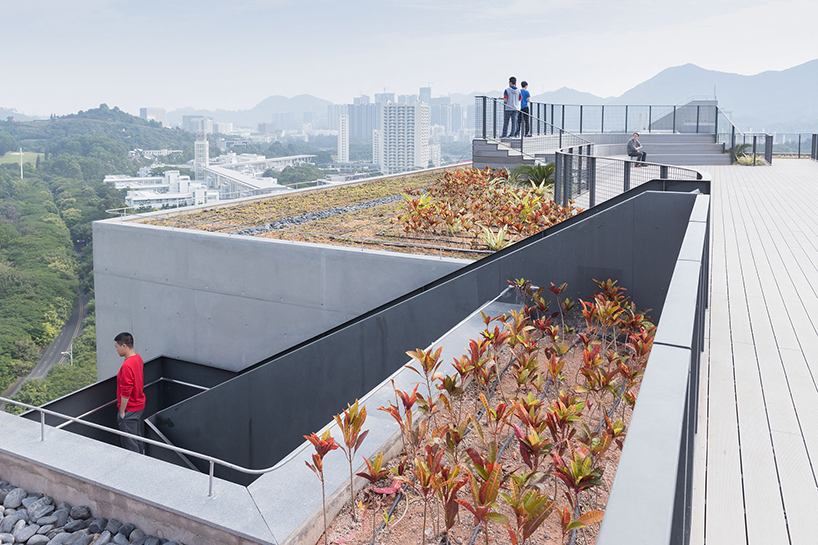 the rooftop garden features a small auditorium
image © iwan baan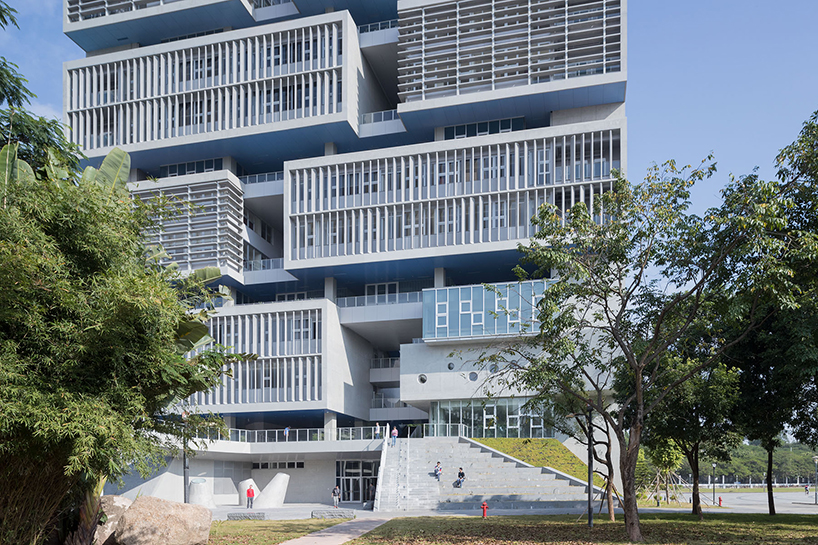 representing the sea's constantly changing tones, the blue soffit colors of the public floors gradually change
image © iwan baan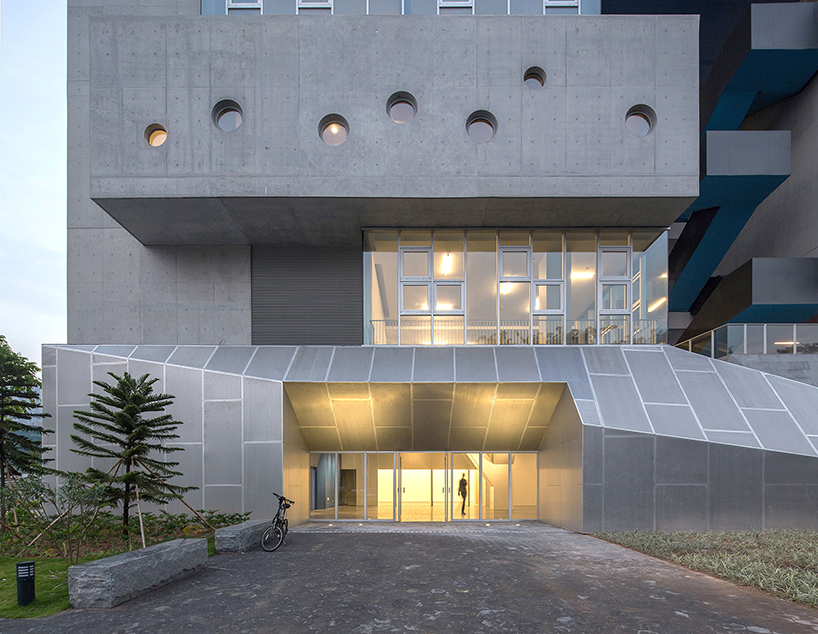 an entrance illuminated at dusk
image © zhang chao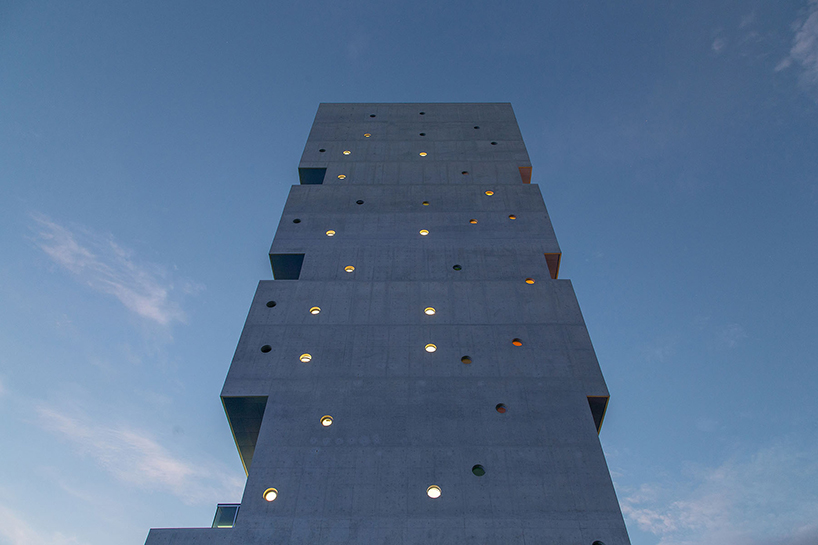 round windows on the concrete walls of the meeting rooms are similar to ones found on ships
image © zhang chao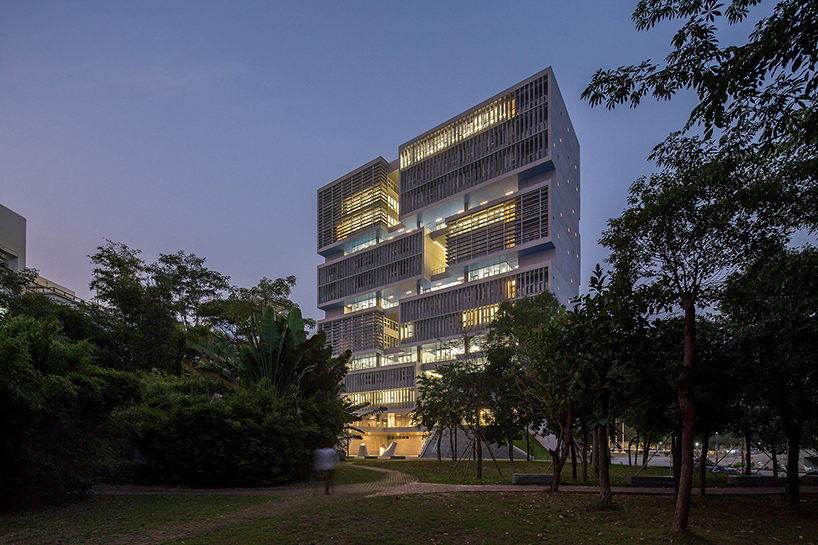 the architectural language of the building was developed out of the local climate of shenzhen
image © zhang chao
project info:
design year: 2011 – 2016
status: built
client: tsinghua university graduate school in shenzhen
program: research labs and offices, conference room, library, classrooms, lounges, café
building area: 15,884 sqm
land area: 2,439 sqm
location: shenzhen
principal in charge: li hu, huang wenjing
project team: victor quiros, zhao yao, zhang hanyang, zhou tingting, yan dihua, zhou xiaochen, qiao shawei, zhang chang, qi zhengdong, joshua parker, chen chen, laurence chan, jin boan
Save
Save
Save
Save
Save
Save
Save
Save
aug 19, 2017
aug 19, 2017
aug 17, 2017
aug 17, 2017
aug 12, 2017
aug 12, 2017
aug 10, 2017
aug 10, 2017
jun 28, 2017
jun 28, 2017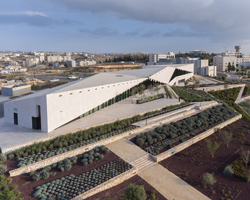 may 02, 2017
may 02, 2017
sep 18, 2016
sep 18, 2016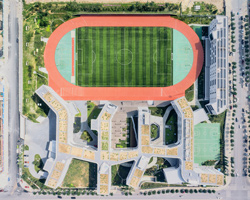 oct 22, 2015
oct 22, 2015
oct 23, 2014
oct 23, 2014