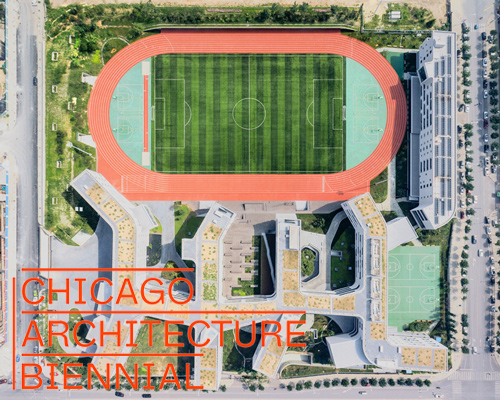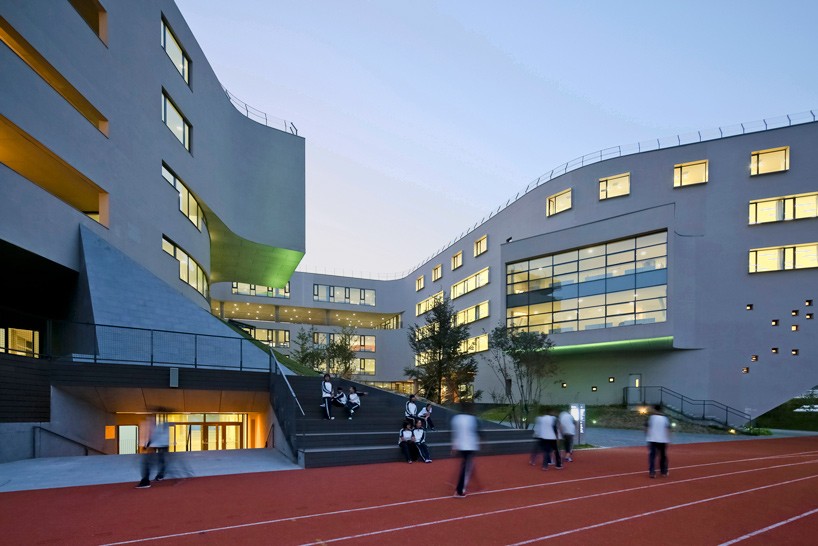 oct 22, 2015
OPEN architecture + spirit of space present a visual manifesto on chinese architecture
OPEN architecture + spirit of space present a visual manifesto on chinese architecture
photo by sheng liang
nearly 100 years after le corbusier's 'l'architecture d'aujourd'hui' was first screened, beijing-based firm OPEN architecture and creative agency spirit of space have joined forces to make a visual manifesto documenting the state of contemporary architecture in china. presented concurrently at beijing design week and chicago architecture biennial, 'OPEN ReAction' presents a visual narrative built around three key topics: china and its urban dynamics, the process of architectural creation, and poetry through behavior. appropriately, the cinematic representation captures the true spirit of OPEN's works, which are often designed with a focus on the behavior of their inhabitants.
'the history of urbanism in china is being quickly rewritten,' states OPEN. 'the future of the chinese people is being built in haste, often without thoughtful planning or careful execution. throughout the history of chinese cities, public spaces have been almost non-existent. with china's race to modernity in an age of globalization, the historical urban structure is no longer functional; but new structures are yet to be established. we urgently need cities that are open and adaptable to the modernizing chinese society. we see a great need for public spaces of all forms and scales, open and free, serving society at large.'
watch a trailer for the film below, and scroll down for more information on each of the featured projects.

OPEN ReAction, exhibition trailer: chicago architecture biennial
video by spirit of space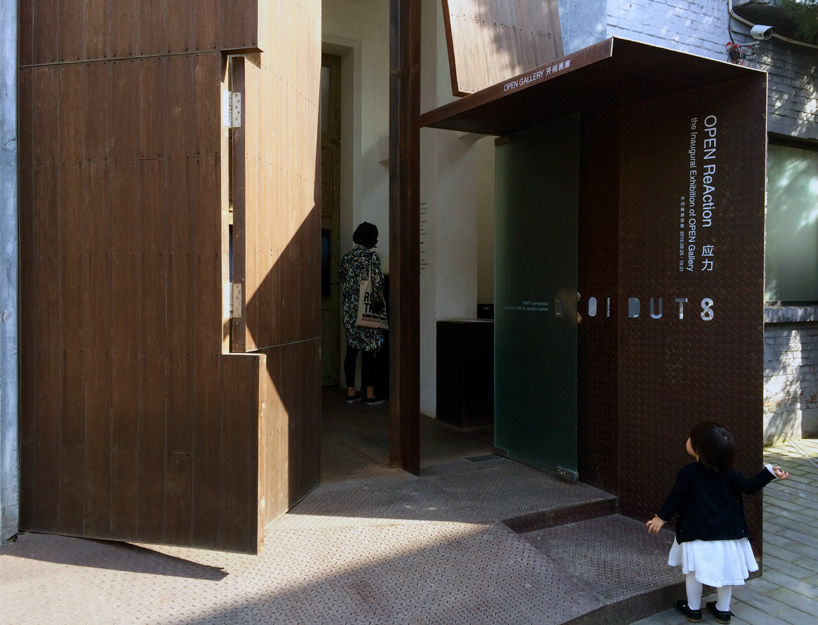 OPEN ReAction is presented at the 2015 edition of beijing design week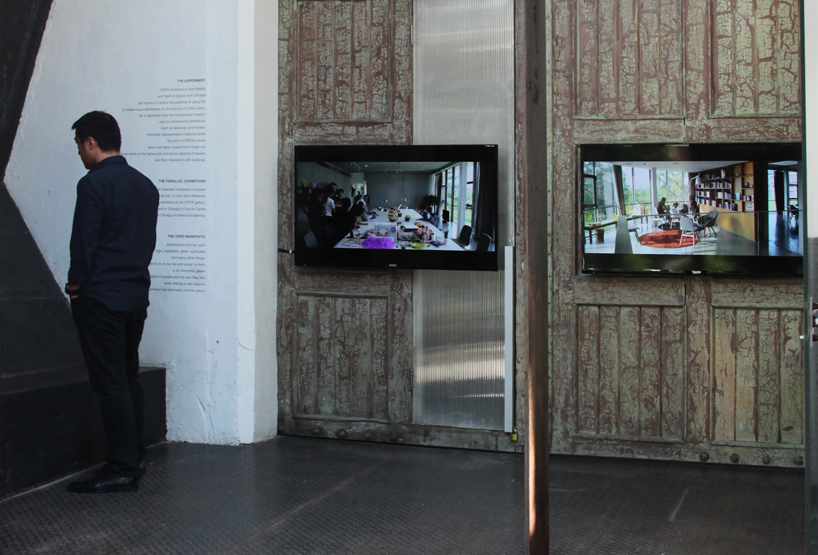 the cinematic installation shown within the firm's own gallery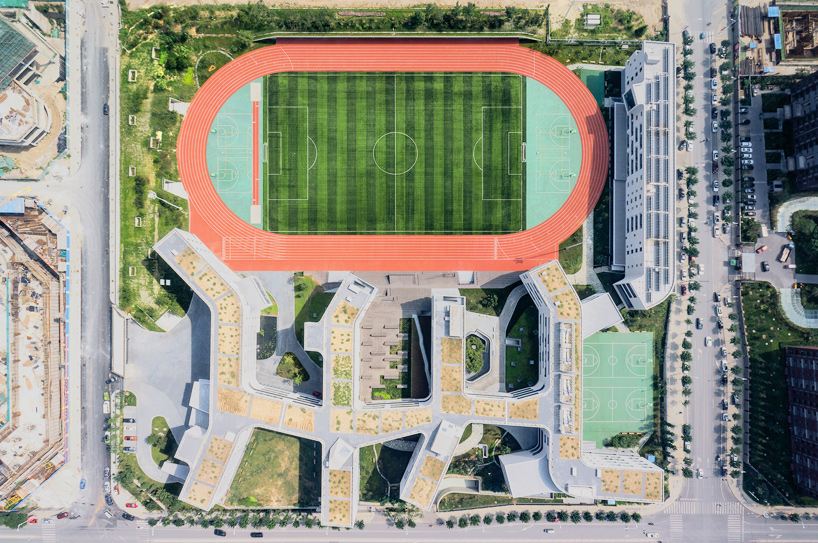 garden school, beijing, china / see more of the project on designboom here
photo by xia zhi
garden school
for the design of the recently opened fangshan campus of beijing's regarded no.4 high school, OPEN architecture sought to create a facility with close connection to garden spaces and recreation program. the building, partially sunk below grade, is organized with many appendages extending from a central spine in order to increase exposure to the surrounding outdoor areas and provide ample daylight to all interiors. see more of the project on designboom here.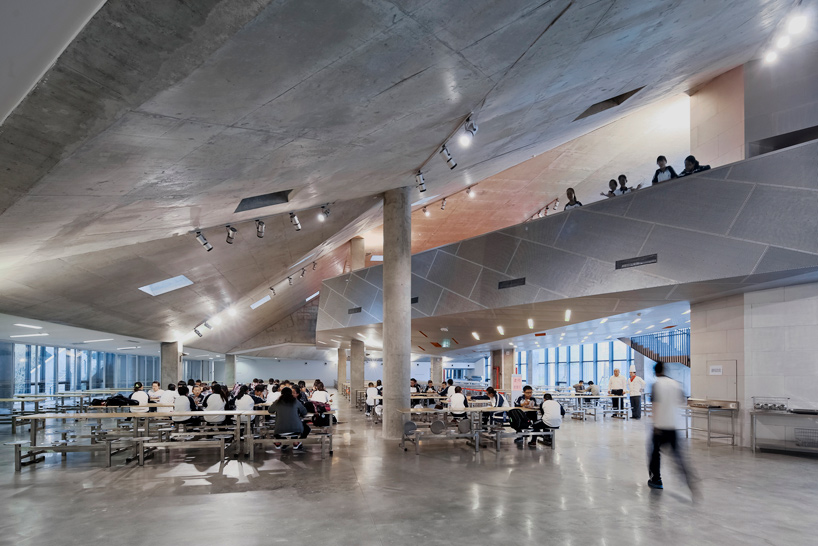 garden school, beijing, china
photo by sheng liang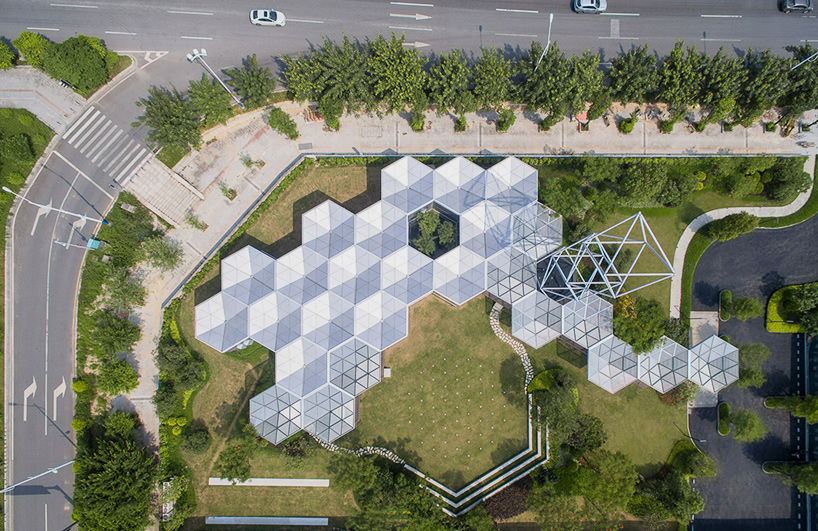 HEX-SYS, guangzhou, china
photo by zhang chao
HEX-SYS
the basic building cell of this flexible showroom is a hexagonal module, with an inverted umbrella structure that doubles as a rain flute. three types of cells are created, transparent, enclosed, and exterior, to accommodate different functional needs. the structure can be easily adapted to many different functions, and most importantly, it can disassembled after each use and reassembled in another location.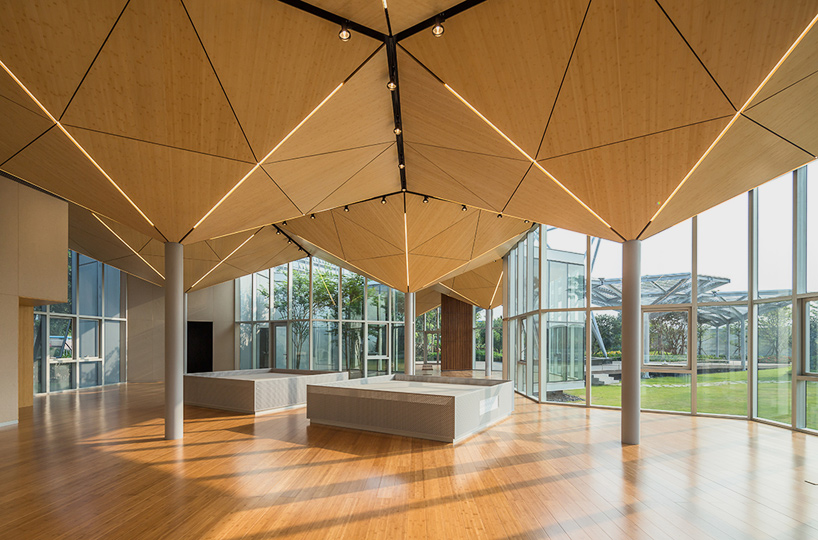 HEX-SYS, guangzhou, china
photo by zhang chao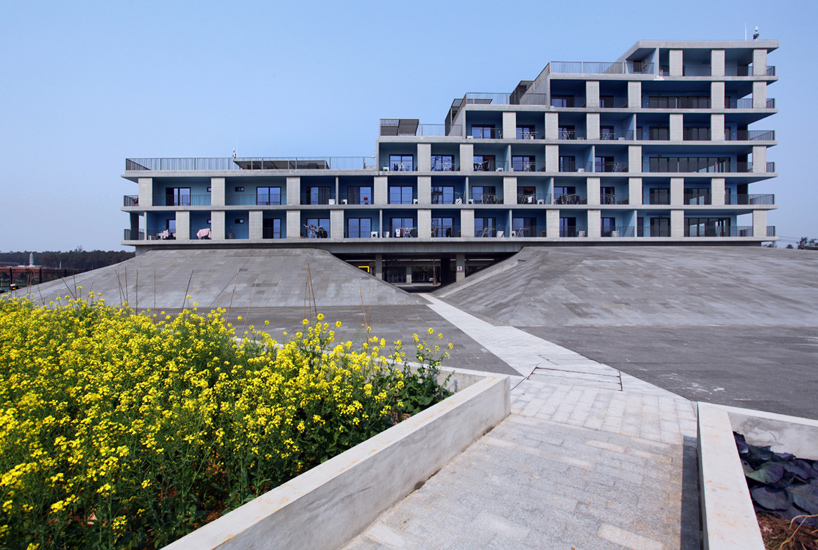 stepped courtyards, fuzhou, china
photo by chen cheng
stepped courtyards
completed in 2013, this project is the staff dormitory for net dragon company's coastal campus. the main idea was to create a collective living space with inward-facing and semi-autonomous forms that fosters a strong sense of community. three square-shaped buildings with large central courtyards are arranged on the site at different angles.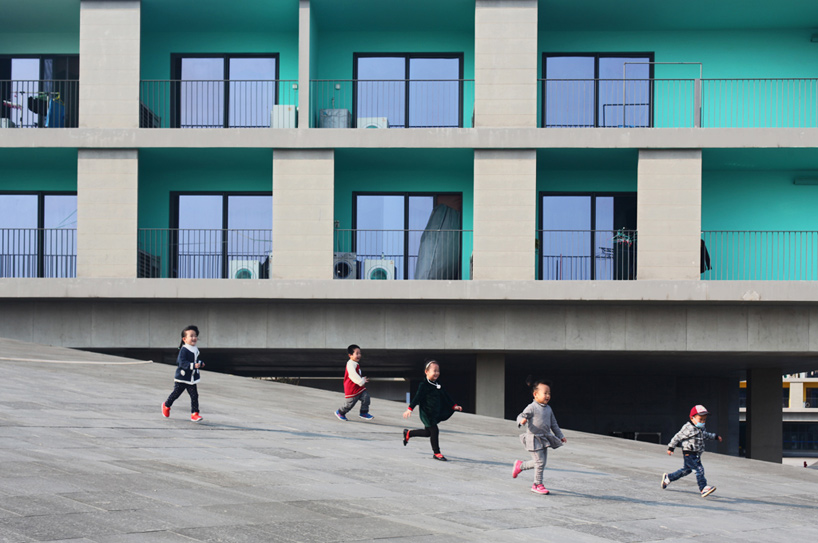 stepped courtyards, fuzhou, china
photo by chen cheng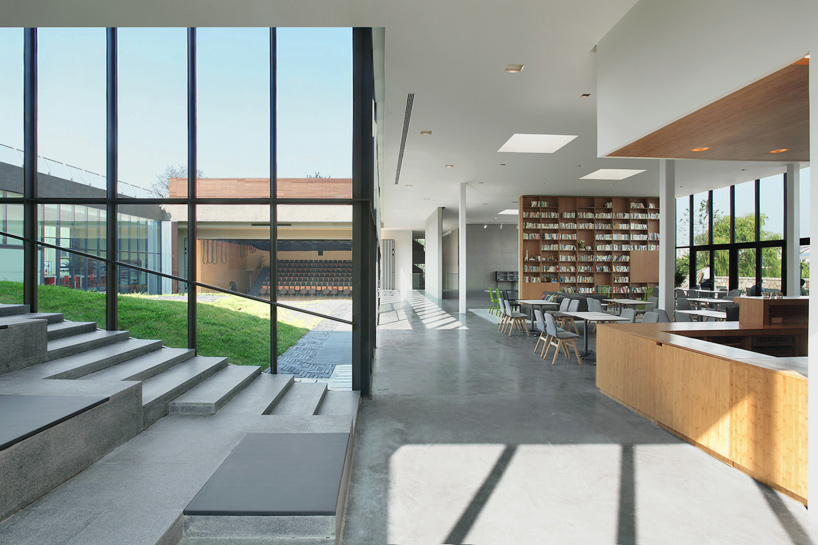 youth and cultural center, beidaihe, china
photo by xia zhi
youth and cultural center
designed to be 'fused with nature', this youth and cultural center is located in beidaihe, china. the design is a thoughtful response to the client's need for spaces that can accommodate the ever changing programs of the building. the flat roof is used for landscaping and outdoor activities, while the ground floor follows the site's undulating topography. the floor's surface is set at several different heights, which subsequently divide the complex into different zones, all facing the sloped central courtyard.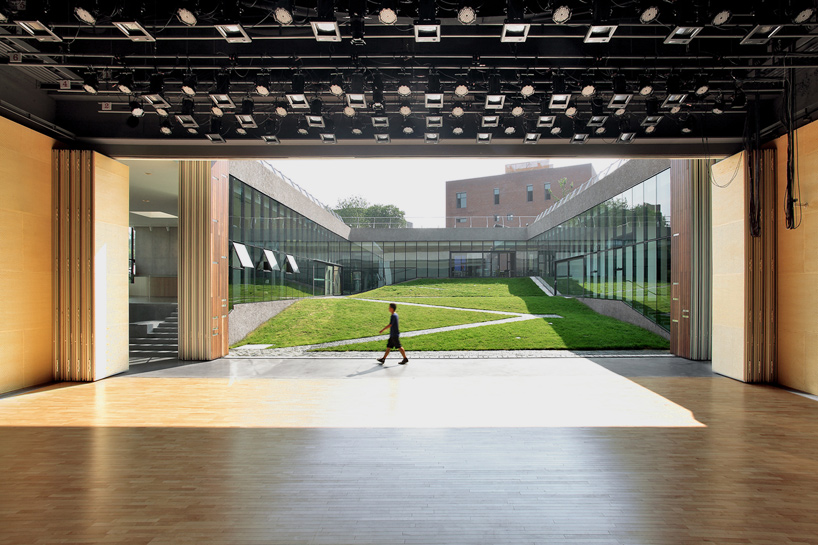 youth and cultural center, beidaihe, china
photo by xia zhi
Save
nov 01, 2017
nov 01, 2017
oct 29, 2017
oct 29, 2017
oct 18, 2017
oct 18, 2017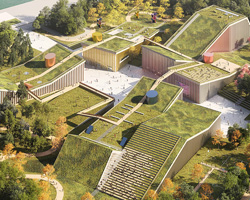 oct 17, 2017
oct 17, 2017
oct 17, 2017
oct 17, 2017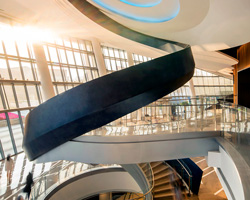 oct 14, 2017
oct 14, 2017
oct 30, 2017
oct 30, 2017
oct 30, 2017
oct 30, 2017
oct 30, 2017
oct 30, 2017
nov 19, 2015
nov 19, 2015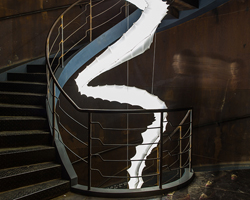 nov 16, 2015
nov 16, 2015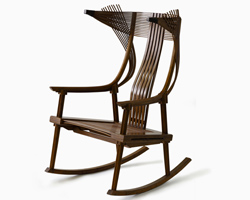 nov 07, 2015
nov 07, 2015
nov 04, 2015
nov 04, 2015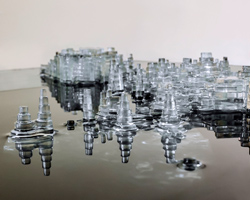 nov 03, 2015
nov 03, 2015
oct 29, 2015
oct 29, 2015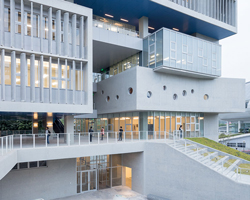 mar 20, 2017
mar 20, 2017
sep 18, 2016
sep 18, 2016
oct 23, 2014
oct 23, 2014