apr 02, 2010
pallet house
'pallet house' by schnetzer andreas claus and pils gregor
'pallet house' was designed by schnetzer andreas claus and pils gregor, students from the university of vienna. made out of reused pallets it is modular, energy efficient and affordable making it good for low income housing.
back in 2008 they won the gaudi european student competition, for their design, which was seeking designs for minimal houses of leisure for the XXI century on sustainable architecture. since then they have exhibited in numerous cities in europe including venice, vienna, linz and grenoble.
continuing their success with 'pallet house', the duo are currently in south africa building a low cost unit that costs 11USD per sq foot together with the organisation ithuba skills collage.
'pallet house' at the venice architecture biennale 2008
inside the house
pallets were brought by water at the venice biennale 2008
the 60 square meter pallet house is constructed from 800 recycled pallets
in the evening
the 'pallet house' on display at linz
constructing the 'pallet house'
on display in front of the vienna architecture museum
inside the house in vienna
discarded pallets in south africa
pallets collected
jun 29, 2015
jun 29, 2015
may 28, 2015
may 28, 2015
jan 28, 2015
jan 28, 2015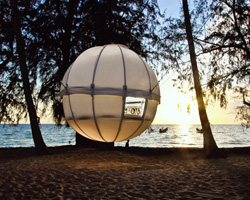 jul 18, 2017
jul 18, 2017
jul 18, 2017
jul 18, 2017
jul 10, 2017
jul 10, 2017