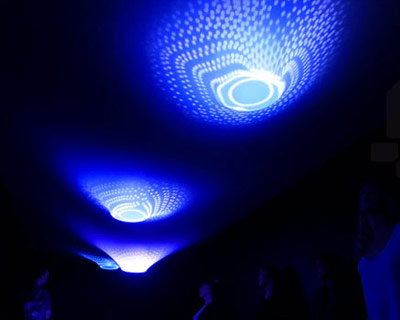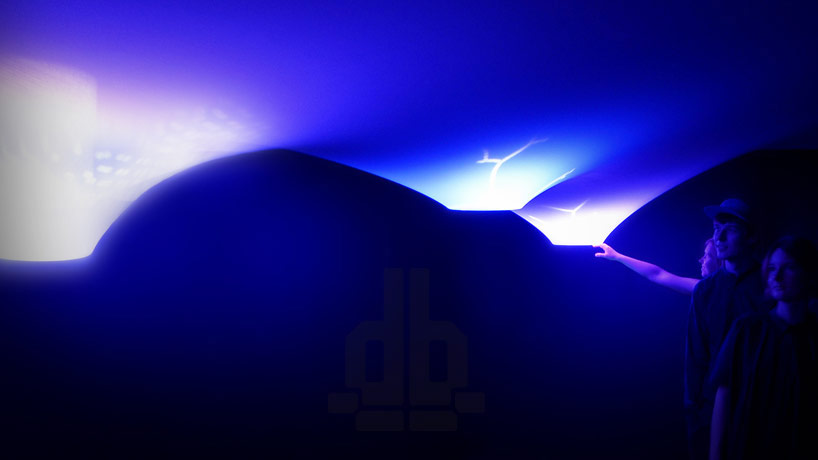 jul 03, 2013
parametric space by zaha hadid opens at the DAC
parametric space by zaha hadid opens at the DAC
image courtesy of kollision
'everything needs to be perfected, everything.'
zaha hadid has created 'parametric space' at the danish architecture center as part of a major exhibition entitled 'zaha hadid- world architecture' on her design process and work. the collection of designer objects, iterative models and photographic panels of work is meant to highlight the source of hadid's work as the manifestation of 'progressive digital and geometric universe.' the installation created specifically for the exhibit is an immersive parametric experience that responds to visitors' movements in space with a dynamic projections of light and moving funnels. a collaboration with the design offices of kollision, CAVI and wahlberg, the dark space belies the expressive flux of the membrane-like ceiling and light particles inhabiting the surface of the architectural plane. the room is rigged with two laser scanners that record information about exhibit-goers positions in space; a data set then processed to calculate the heights of four actuators that push and pull cylindrical volumes beneath the topside skin. the color and intensity of light articulates the cylinder height to create a total virtual surface. the experience of 'parametric space' is intended to mimic the fundamentals of hadid's impossibly dynamic and still tangible built work– surrealistic in quality and a vivid product of contemporary architectural language. 
parametric space from kollision on vimeo.
 image courtesy of kollision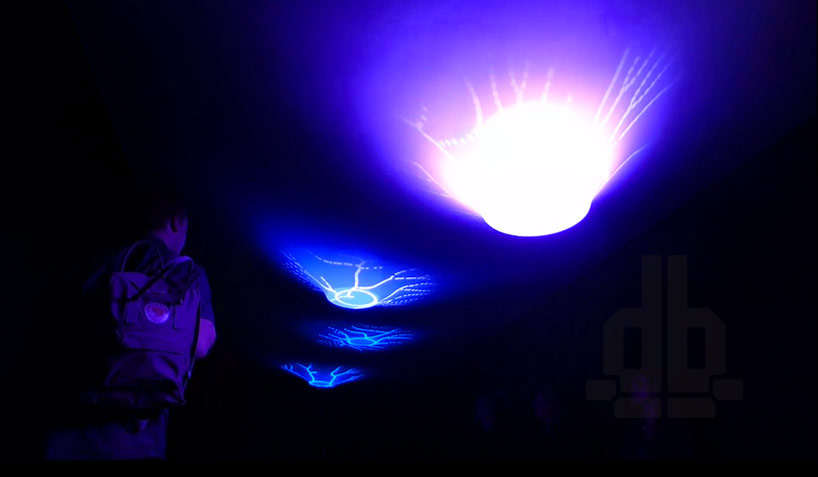 parametric space reacts to visitors
image courtesy of kollision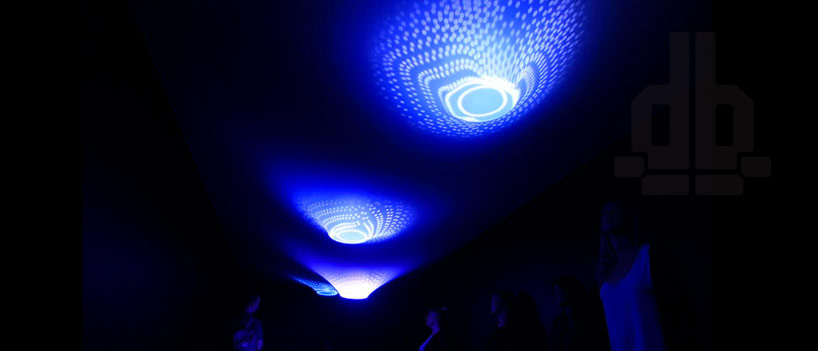 a flexible membrane allows for cylinders and particles of light to respond to visitors' movements
image courtesy of kollision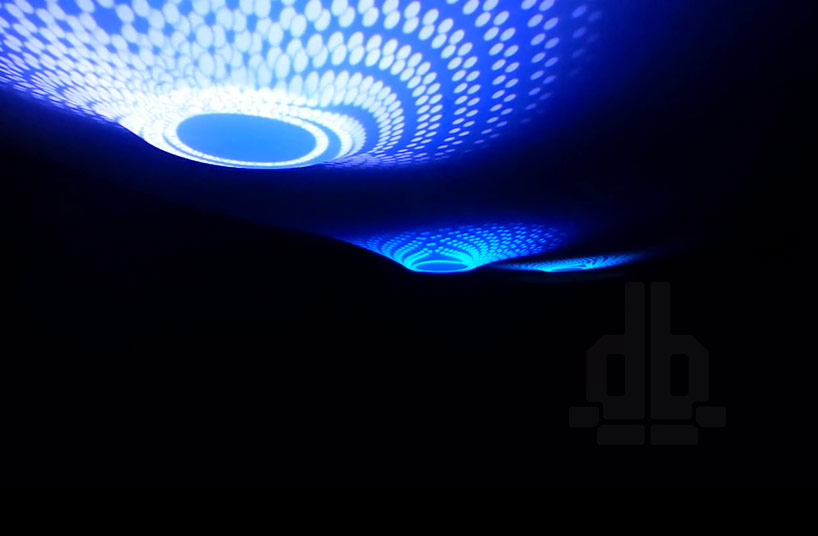 parametric space fitted with laser scanners that process, record and reframe movement
image courtesy of kollision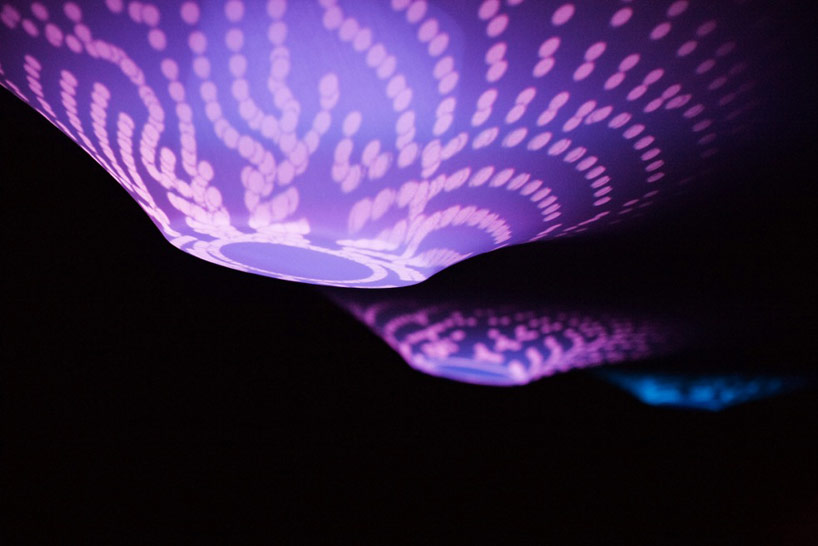 detail of the projections
image courtesy of kollision
Parametric Space – teaser from Kollision on Vimeo.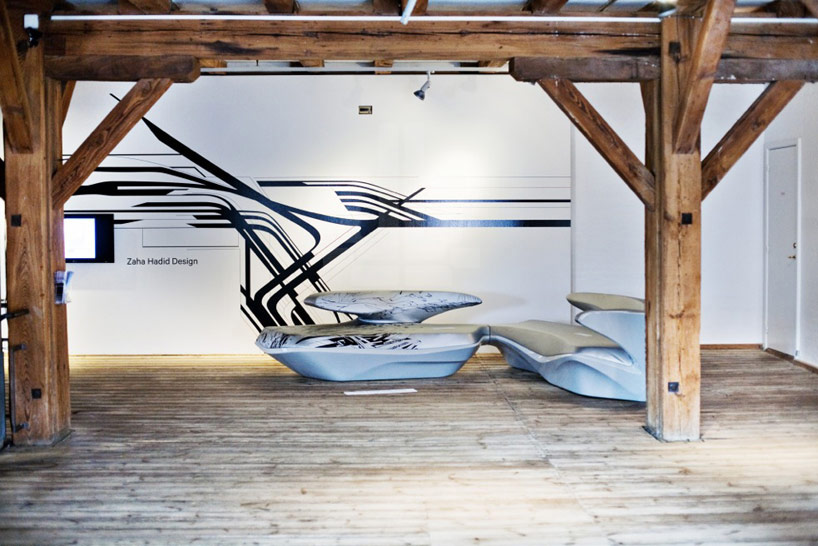 designer objects are part of the exhibition survey
image courtesy of DAC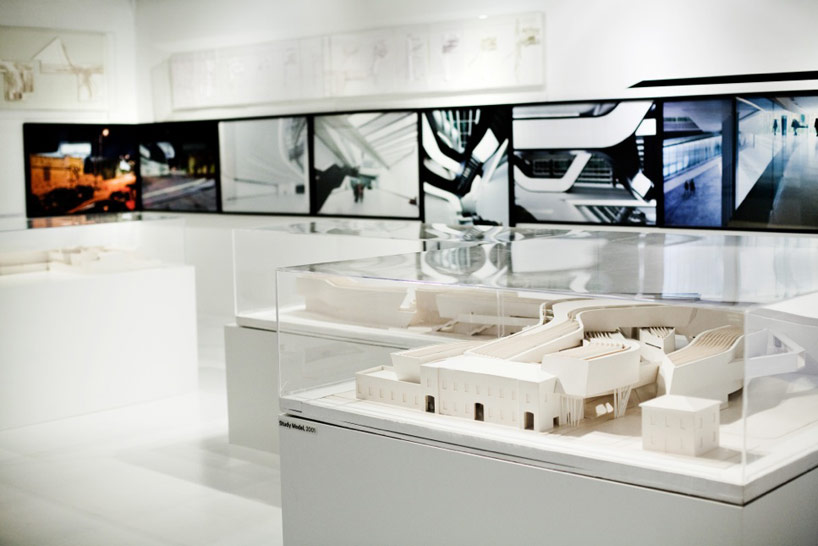 exhibition view
image courtesy of DAC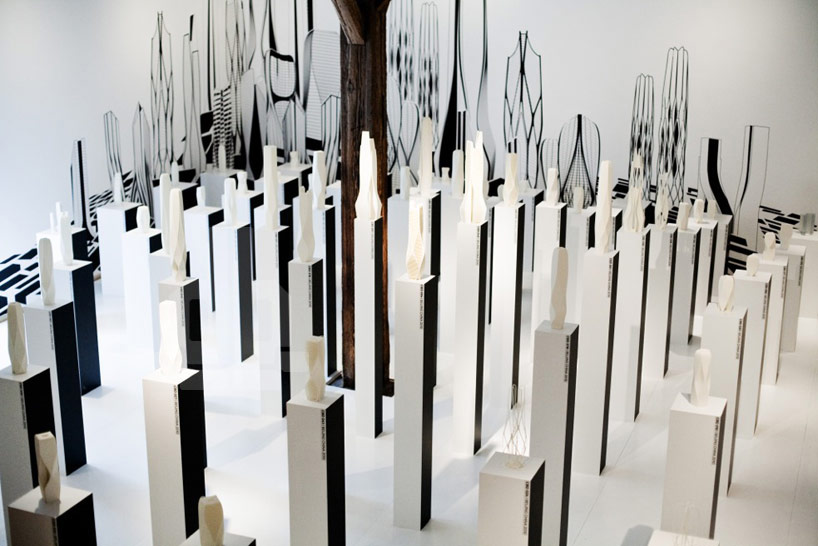 iterative models showcase a dynamic design process
image courtesy of DAC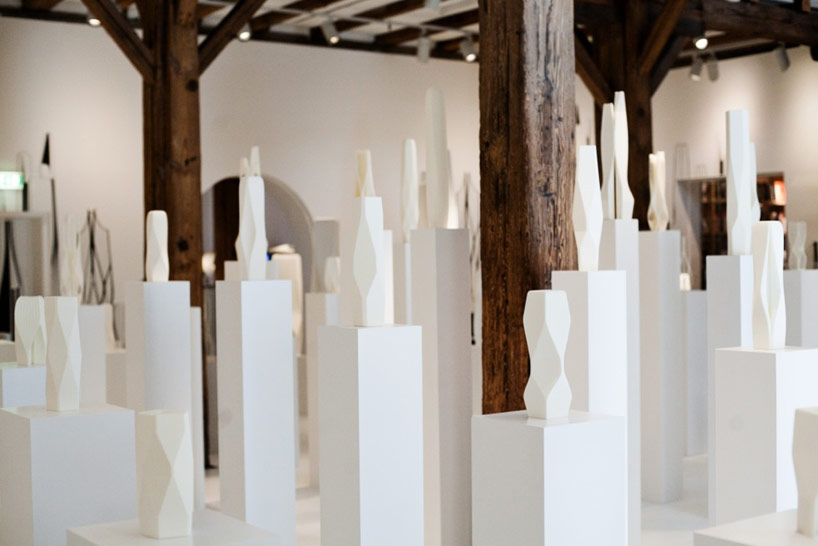 image courtesy of DAC

image courtesy of DAC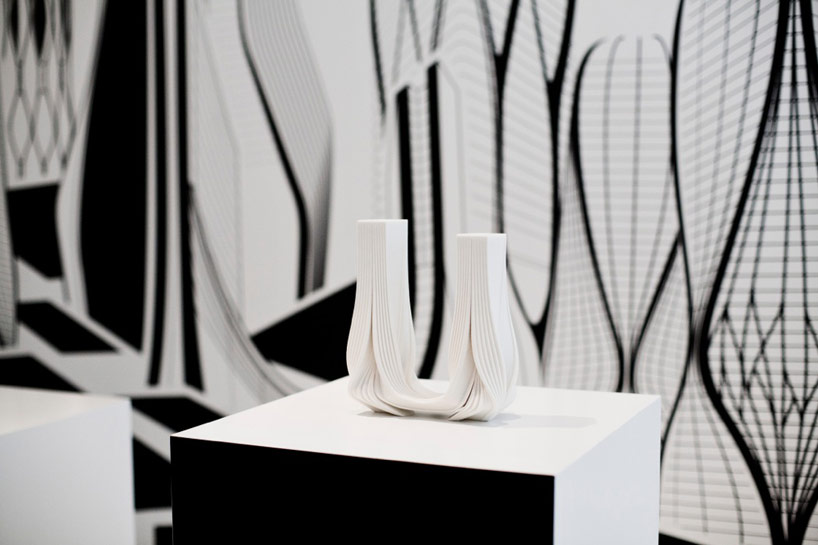 models show a digital process
image courtesy of DAC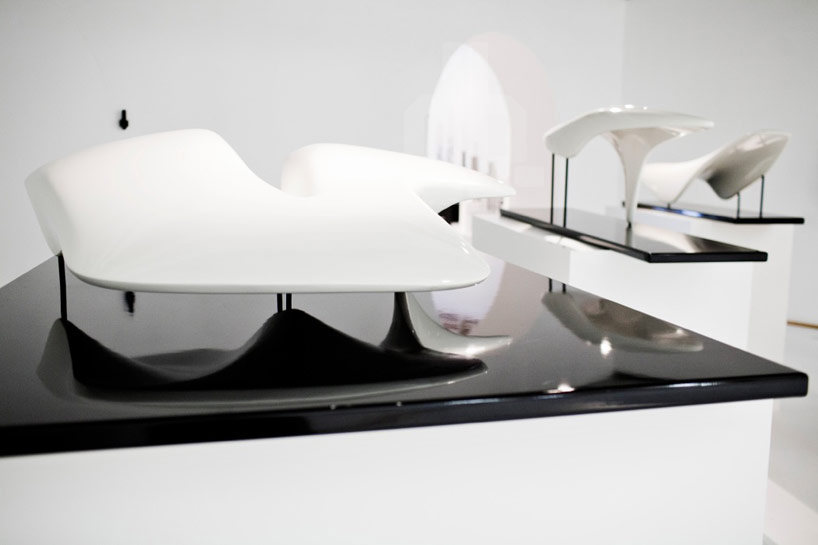 the architectural language is characteristically curved and sinuous 
image courtesy of DAC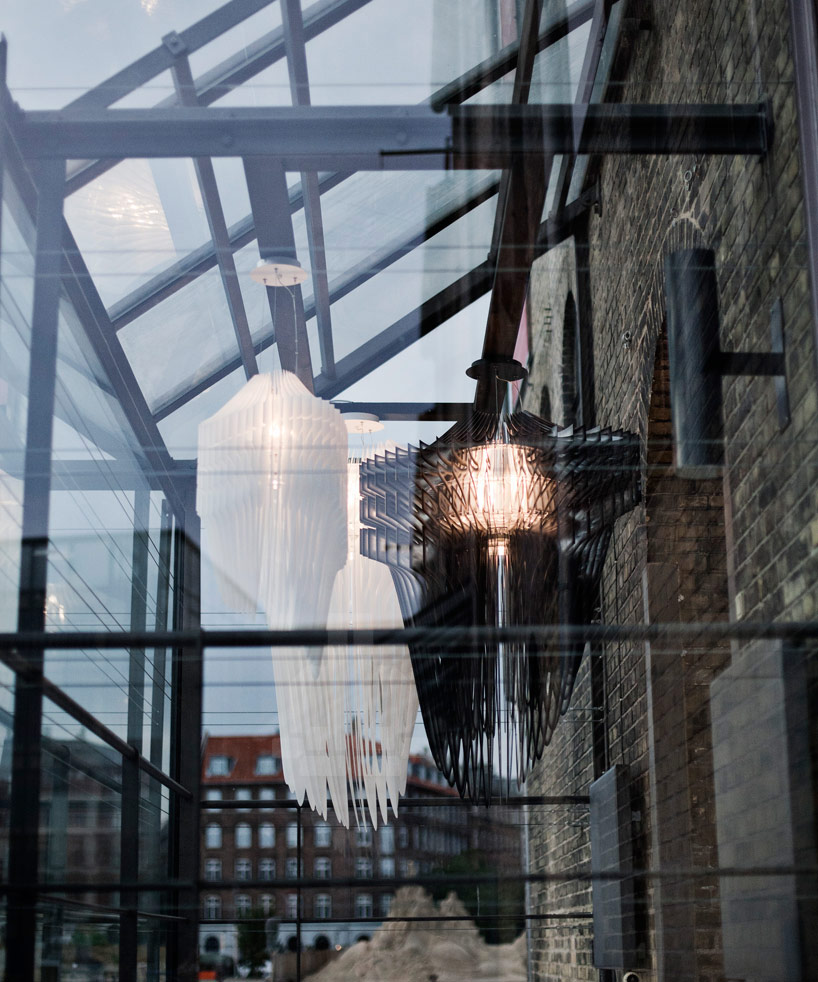 view of the aria + avia lamp
image courtesy of DAC
jul 19, 2017
jul 19, 2017
jul 06, 2017
jul 06, 2017
jun 23, 2017
jun 23, 2017