toronto-based architecture firm partisans has revealed 'portal', its proposed design for the canada pavilion at expo 2020 dubai. described as an 'alluring architectural invitation to step inside the canadian identity', the proposal uses advanced data collection and AI processes to present the country's diverse population as an interactive cloud that shelters exhibition galleries and shaded semi-public spaces.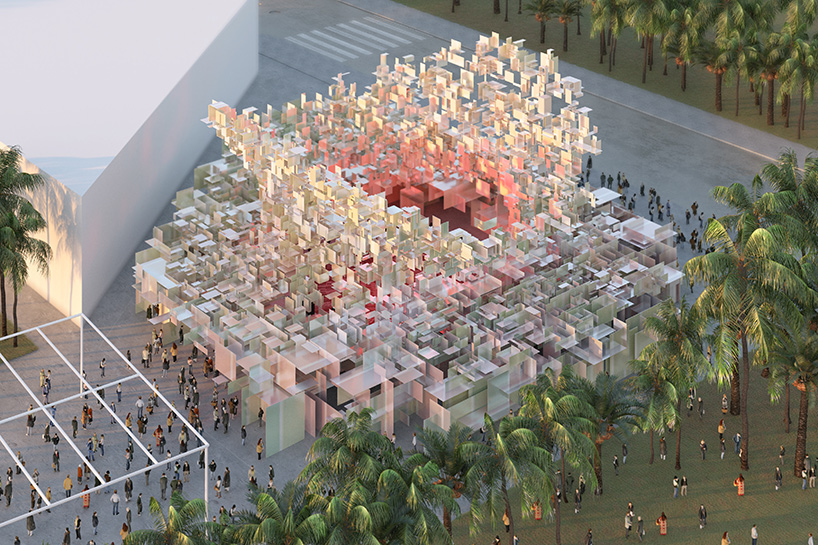 partisans developed the project alongside not-for-profit incubator hxouse, and besix — one of the world's largest construction companies. other collaborators include augmenta AI, a global leader in computational modeling based in toronto, and a group of curators including amin alseden, an architectural scholar and practitioner.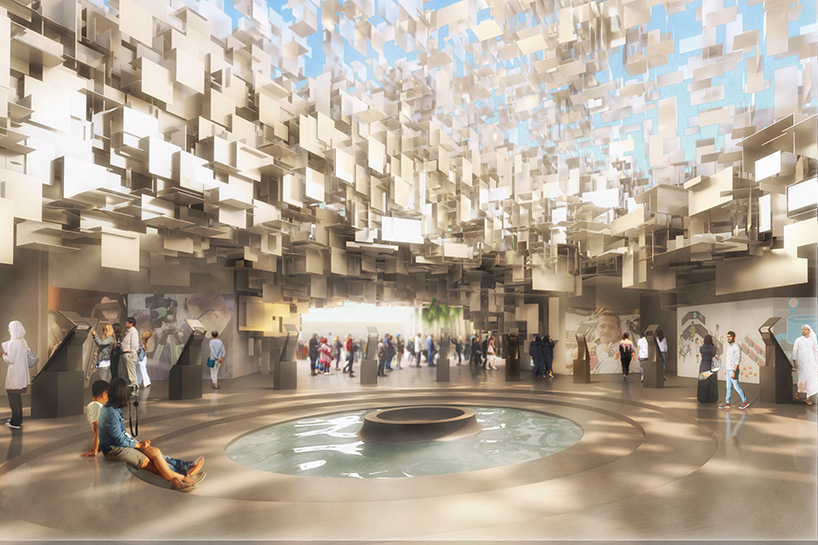 'whereas international expositions have conventionally relied on the trope of the singular architectural object, our canadian pavilion entry reimagines the typology as a porous cloud that shelters exhibition galleries and shaded semi-public spaces,' says partisans. 'it is a 4-dimensional portal to our country and an invitation for the talented youth of the world to come and begin the process of becoming canadian.'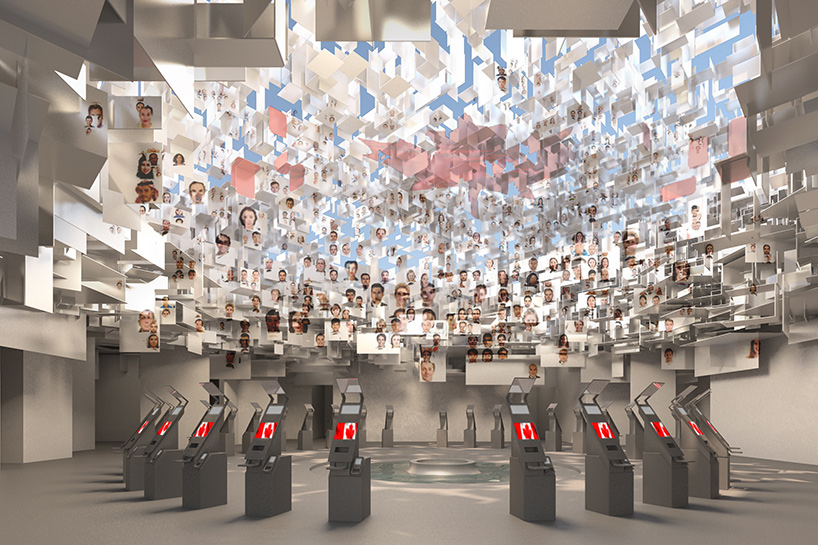 the design team says that the crystalline dendritic form refers to canada's multicultural communities, while the porosity denotes the openness of canadian society. 'the resulting cloud-like form describes a land of boundless opportunity, onto which the dreams of its residents are projected real-time digitally,' partisans continues. 'likewise, the cloud will welcome visitors in dubai, and take them through carefully curated displays that shed light on canadian culture, innovation, industry, and aspirations.'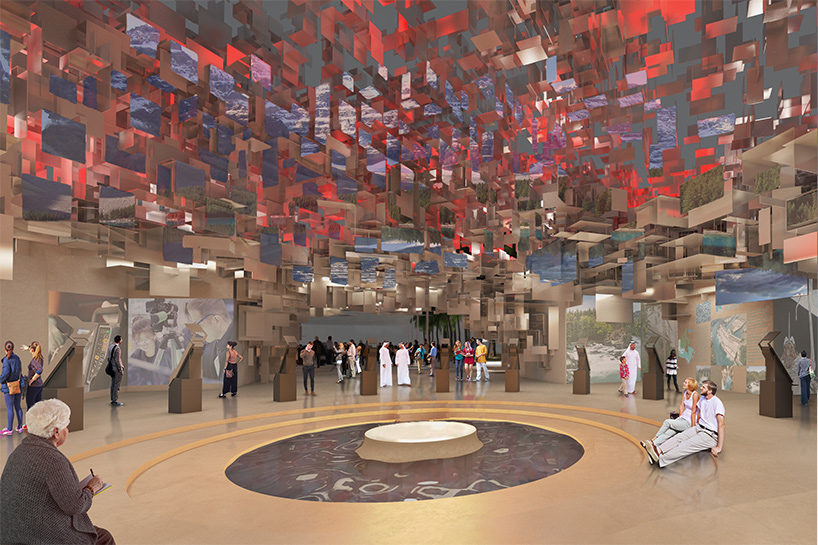 the pavilion's central space is populated by a series of totems reminiscent of customs and immigration portals at airports or other gates of entry. using a custom-made pass made for each entrant, the portals allow the guest to 'opt-in' after they enter. the data submissions are then sorted by AI software. guests may share their interest in canada, be it education, work, investment, or tourism and also share their personal data if they desire.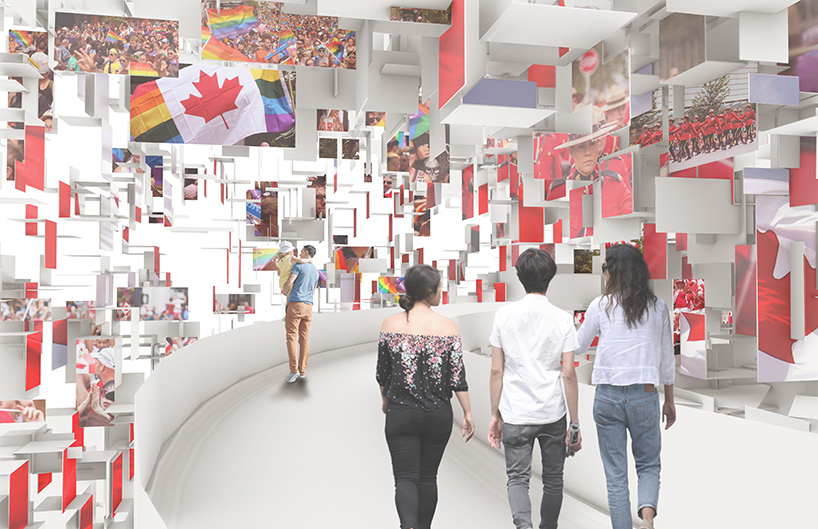 'the custom integrated AI allows the exhibition to be a portal for the guest to actually give canada insights into who is interested in our country and why,' explains the design team. 'it also provides a way to create connections with institutions and people within our country. it provides a way to match the interests and motivations of pavilion visitors to institutions, opportunities, and regions in canada.'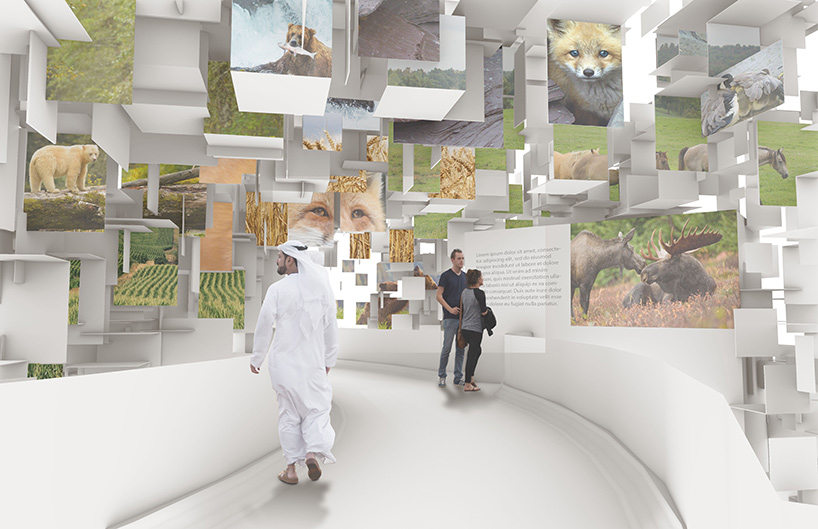 aside from the interlocking panels that capture and interact with the changing light throughout the day, the various dimensions and orientations of the latticework cast shadows reminiscent of the mashrabiyah screens found throughout the emirati region. the canopy ensures natural ventilation, while the integration of water features ensures a cool and comfortable environment for guests. a sculpture will sit above a reflecting pond at the center of the pavilion.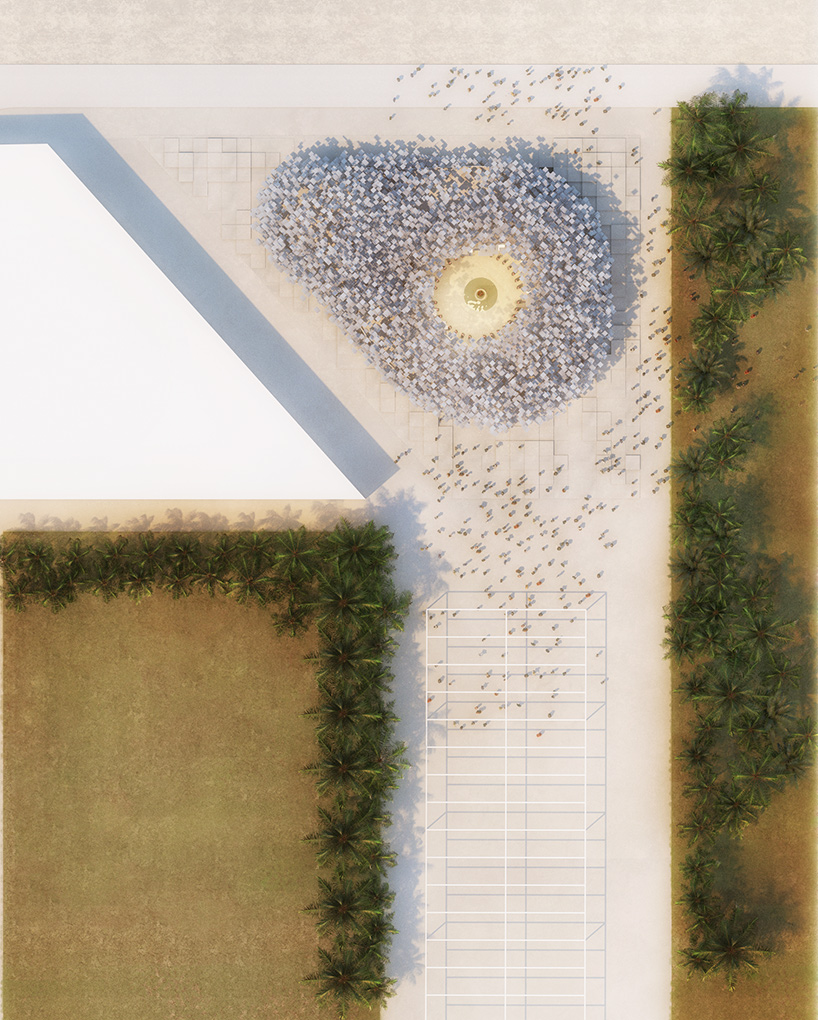 housed within the cloud on one level are the exhibitions, meeting rooms, VIP areas, and administrative spaces that define the overall programs prescribed by the brief. these spaces are provided inside simple climate-controlled boxes. the proposal's two unique elements are an incubator space operated by hxouse and the immigration data journey. consequently, the pavilion acts as a portal and a platform for the guest to consider moving to and/or investing in canada.
project info:
location: dubai, UAE
event: expo 2020
status: proposal
design architects: partisans
public presentation: MET
acoustic and live performance consultant: charcoal blue
artificial intelligence specialist: augmenta
cultural advisor: hxouse
environmental consultants: RWDI
design-built construction manager: six construct
operations and maintenance: five continents
architect of record: rice perry ellis (UAE)
structural engineer: maffeis engineering
jun 05, 2020
jun 05, 2020
may 07, 2020
may 07, 2020
apr 07, 2020
apr 07, 2020
feb 18, 2020
feb 18, 2020
feb 10, 2020
feb 10, 2020
jan 04, 2020
jan 04, 2020
dec 14, 2019
dec 14, 2019
apr 27, 2019
apr 27, 2019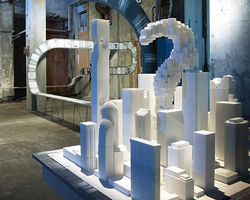 oct 02, 2017
oct 02, 2017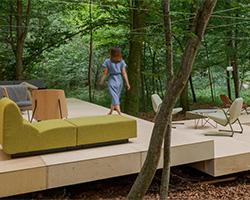 jun 29, 2020
jun 29, 2020
jun 05, 2020
jun 05, 2020
jun 03, 2020
jun 03, 2020
a diverse digital database that acts as a valuable guide in gaining insight and information about a product directly from the manufacturer, and serves as a rich reference point in developing a project or scheme.