feb 20, 2017
pedra liquida converts warehouse into armazem luxury housing
portuguese practice pedra liquida has recently completed the conversion of an old iron warehouse in the center of porto, portugal, into a six-story hotel called the armazem luxury housing. with an infilled site located between two buildings with angled walls, the architects sought out not to conceal the structure's history but rather create a constant dialogue between the previous industrial context and the updated residential program. the defining extents of the structure we left entirely intact, especially the street-facing facade which gives little suggestion as to its renovated interior, meanwhile the inside begins to tell a different story.

the shared hallways exhibit a palette of concrete, steel, stone and wood
image © josé campos (also first image)
pedra liquida has utilized a visually unobtrusive steel staircase in a central atrium-like space to expose the height of the six floors, and allow light to reach the lower levels. an entry living room area greats visitors at the door, displaying a mix of artisanal wooden furniture that contrasts the original stone masonry walls and concrete floor. a dark staircase sits above the existing stone ramp into the central circulation area. each floor above contains two bedrooms and a shared seating area providing ample space for public interaction. a central courtyard meanwhile assures each unit and hallway receives plenty of natural light. at the very top level, an additional living room enjoys views of the city from all directions, through large windows in the walls and skylights in the exposed angular concrete roof. 

image © josé campos

the central stairwell located next to the inner courtyard brings plenty of natural light into the building
image © josé campos

image © josé campos

the entry room exhibits a balance between modern intervention and existing structure
image © josé campos

image © josé campos

image © josé campos

image © josé campos

image © josé campos

each unit enjoys a different unique design
image © josé campos

image © josé campos

the top floor provides views of the porto cathedral
image © josé campos

modern fixtures contrast the aged structure
image © josé campos

the central courtyard brings natural light to all bedrooms in the deep site
image © josé campos

the ground level of the central courtyard serves as public space
image © josé campos

the front facade maintains the original features of the existing structure
image © josé campos
project info:
concept and construction: pedra líquida
architecture project: luís sobral, carlos campos, teresa novais
collaborators: maria barreiros, filipe madeira, tiago antero, diogo mesquita,
structural and hidraulic engineer: ana vale, miguel vale
mechanical engineer: raul bessa, telmo mesquita
electrical engeneer: luís oliveira
acoustic engeneer: rui ribeiro
project and construction: 2013-2016
client: fernanda gramaxo
Save
Save
Save
Save
Save
Save
Save
Save
Save
Save
Save
Save
Save
Save
oct 12, 2017
oct 12, 2017
oct 05, 2017
oct 05, 2017
sep 11, 2017
sep 11, 2017
aug 25, 2017
aug 25, 2017
aug 22, 2017
aug 22, 2017
jul 30, 2017
jul 30, 2017
oct 19, 2017
oct 19, 2017
oct 08, 2017
oct 08, 2017
sep 27, 2017
sep 27, 2017
may 14, 2017
may 14, 2017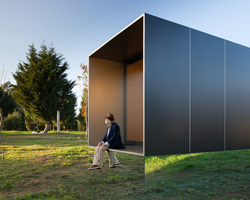 mar 21, 2016
mar 21, 2016
oct 20, 2015
oct 20, 2015