people's architecture office (PAO) has custom designed one of its 'plugin' houses for a resident of beijing's central changchun jie neighborhood. the client, mrs fan, was born and raised in the area and, rather than move out to the suburbs, wanted to continue living in the historic hutong community. in general, the price of real estate in central beijing makes owning a house nearly impossible. however, the plugin house costs 30 times less than a typical apartment.
mrs fan was born and raised in the area
PAO's plugin replaces part of a previously existing dwelling and adds new functions such as a kitchen and bathroom. as the neighborhood has no sewage system, public toilets are usually the only option for residents. in this case however, an integrated off-grid composting toilet system makes hutong life much more convenient. the residence equals or exceeds the energy efficiency and living standards of new apartment towers.

all images by people's architecture office / gao tianxia
custom designed for mrs fan, the plugin's living room ceiling extends upwards to provide a double-height space with skylights on either side. a small bathroom also has a skylight, but receives reflected illumination via a blue privacy screen — evoking a greater sense of space. this means that, even on gloomy days, the bathroom is tinged with an azure tint. above, a roof deck offers breathing room above the dense surroundings, forming a private social space.

the plugin house costs 30 times less than a typical apartment
PAO's plugin house system is completely waterproof and can be used outside of an existing structure. a system of prefabricated modules incorporates insulation, interior and exterior finishes into a single molded part. the panels attach to one another with an integrated lock, meaning that the home's construction can be easily completed by untrained individuals with just one tool in 24 hours. wiring and plumbing are also integrated into the composite panels.

the design replaces part of a previously existing dwelling
'the architectural form of the plugin is defined not by limitations imposed from regulations, but instead the negotiated demands from surrounding neighbors,' explains people's architecture office. 'on all sides of the plugin the structure cannot block sun light, air circulation, and views of the people next door. even as the structure was built, new demands came about. the plugin panel material makes accommodating these changes practical, chopping off entire sections of the building can be done on site.'

the residence equals or exceeds the energy efficiency and living standards of new apartment towers

the plugin's living room ceiling extends upwards to provide a double-height space

the kitchen at ground level

carefully positioned skylights help illuminate the home

a roof deck offers breathing room above the dense surroundings

the terraces forms a private social space

the scheme is located in beijing's central changchun jie neighborhood

mrs fan's house shown amid the densely populated community
project info:
client: mrs. fan
location: changchun jie, beijing, china
completed: july 2016
principal: he zhe, james shen, zang feng
project team: chen yihuai, zhang zhen
photography: people's architecture office, gao tianxia
Save
Save
Save
Save
Save
Save
Save
Save
Save
Save
Save
Save
jul 28, 2017
jul 28, 2017
jul 27, 2017
jul 27, 2017
jul 19, 2017
jul 19, 2017
aug 17, 2017
aug 17, 2017
aug 12, 2017
aug 12, 2017
aug 10, 2017
aug 10, 2017
jul 28, 2017
jul 28, 2017
jun 21, 2017
jun 21, 2017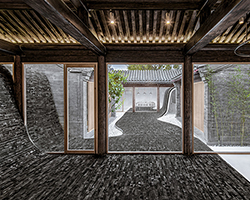 jun 12, 2017
jun 12, 2017
jul 26, 2017
jul 26, 2017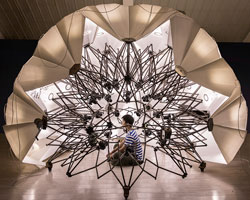 may 23, 2017
may 23, 2017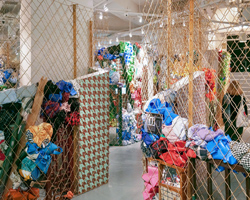 jan 23, 2017
jan 23, 2017