jul 17, 2011
personeni raffaele schärer architects: shelter in the swiss alps
'shelter in the swiss alps' by personeni raffaele schärer architectes image © tonatiuh ambrosetti
located in the swiss alps, in the herens district, at an altitude of 1850 meters is 'shelter in the swiss alps', by lausanne-based practice personeni raffaele schärer architectes. the vacation home, which was previously used as a shelter for livestock, was recently restored and retrofitted to accommodate the needs of the young family now occupying it.
the fireplace provides heating for the cabinimage © tonatiuh ambrosetti
very popular in switzerland, the transformation reveals several simultaneous realities of preservation and modernization. derived from the desire to retain the individual characteristics of the building, the design features an outward appearance virtually devoid of any contemporary life. the new roof and foundation are reminiscent of traditional swiss aesthetics, camouflaging the updated components with the original ones.  
living room and dining room image © personeni raffaele schärer architectes
on the inside, the unsurpassed view is the only piece of decoration. an expansive window flanks the mountain-facing facade, directly linking the cabin to the alps. the rest of the home is left bare and neutral, the white walls and sanded concrete floor secondary to the framed scene.
cantilevered stairs image © tonatiuh ambrosetti
solar panels provide a sufficient amount of electricity to the unit, which is heated through a fireplace in the living room. wooden shutters – cut from the existing logs – replace traditional window coverings, and enclose the unit during the occupant's absence.
wood shutters close over windows on the second floorimage © tonatiuh ambrosetti
storage on second floorimage © tonatiuh ambrosetti
the original wood beams sit on top of a new stone-clad foundationimage © tonatiuh ambrosetti
in context image © personeni raffaele schärer architectes
original structure image © personeni raffaele schärer architectes
the beams were salvaged and reapplied in the exact same way on top of the new foundation image © personeni raffaele schärer architectes
new foundation image © personeni raffaele schärer architectes
construction on the inside of the house image © personeni raffaele schärer architectes
rebuilding the roof image © personeni raffaele schärer architectes
site plan image courtesy personeni raffaele schärer architectes
floor plan / level 0 image courtesy personeni raffaele schärer architectes
floor plan / level 1 image courtesy personeni raffaele schärer architectes
section image courtesy personeni raffaele schärer architectes
section image courtesy personeni raffaele schärer architectes
feb 02, 2015
feb 02, 2015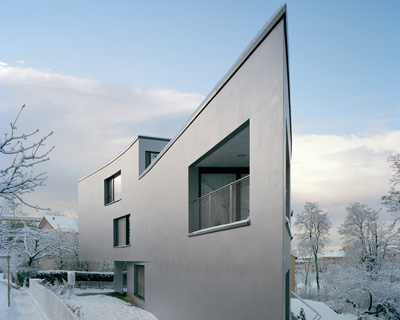 mar 28, 2013
mar 28, 2013
dec 01, 2012
dec 01, 2012