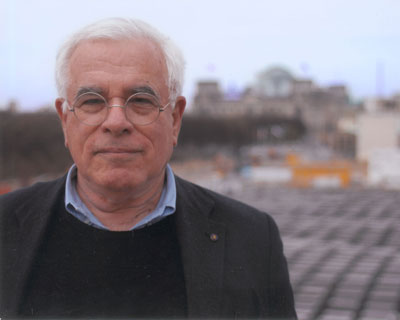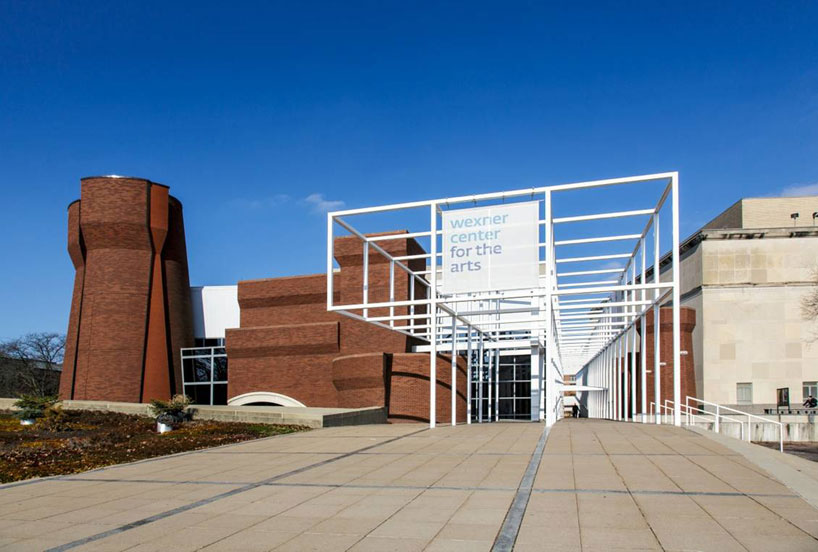 apr 08, 2002
peter eisenman interview
wexner center for the artsohio state university, 1983-1989
we met peter eisenman in milan on april 8, 2002
what is the best moment of the day?
I think when I wake up. I get up very early and I have a lot of energyand I get a chance to read quietly and be by myself and think and so to me its the best time.
what kind of music do you listen to at the moment?
I listen to various things. here in the hotel we're listening to early records of caruso,we were talking today about listening to wagner, I go to the opera – so we see rossini,bellini, mozart, but my favorite is wagner, the ring and all of the others.
what books do you have on your bedside table?
I have a variety of books on my bedside table. I read fiction at the moment.I read mystery writers. at princeton I'm reading jacque derrida.I read many diffferent kinds of things.
where do you get news from?
I get news from the internet (cnn, the new york times).I also get news from the daily news and gossip from my friends.
do you notice how women dress?
do you have any preferences?
I notice women (laughs). I went shopping with my wife today, we went to ferragamo, gucci and armani. I suppose I notice… I don't go to parties where people are dressed up,I go to parties where people are dressed like people. we don't walk around in designer clothes, so I suppose I would say that I don't look at women for the way they're dressed.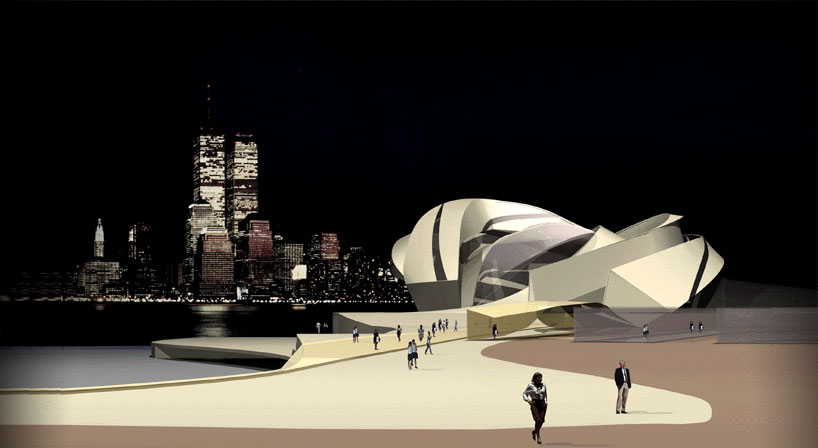 staten island institute of arts and sciences, new york, 1997 – work in progress.
what kind of clothes do you avoid wearing?
anything fashionable.
do you have any pets?
we have 2 cats. we have 2 children and the pets belong to them.my children have always had cats.I tolerate the pets.
where do you work on your designs and projects?
I have a studio, my office is like an atelier, and I have a desk in there.I don't have my own office, I sit in the middle of my studio- we have 20 or 30 people – and I am able to listen to what's going on.I have no private telephone… it's where I do all my work, my drawing, my thinking,I work with my people, make models, I say I want this, let us do this,I look at their computers, I think things and I write things, I'm with my workers all the time.

emory university center for the arts, atlanta, georgia, 1991
who would you like to design something for?
I suppose would like to build a skyscraper. we have a project in Berlin for a 200 meter tall skyscraper. we're working on a stadium in the united statesand this is something I would like to build because I'm interested in soccer,I go to many matches,…but I'd like to build a tall building.
when you were a child what did you want to be?
did you always want to become an architect ?
no never. I didn't know what an architect was, I didn't know there was such a thing as an architect till I went to college. I never wanted to be anything because I didn't think anything, know anything. I was a nerd. I was nothing, nulla, niente.
do you discuss your work with architects and designers?
yes, all the time, like leon krier today we had lunch, or raphael moneo, philip johnson.I talk to young architects, I'm always talking with people. jeff kipnis, mark whitley, robert stern…many many people I talk to and exchange ideas with.

berlin's holocaust memorial by richard serra and peter eisenmanthe memorial consists of 2700 concrete stelae on a large site in the very center of berlin, right near the ministries and parliament (reichstag). if all goes on schedule it will be dedicated in january 2004
describe your style like a good friend of yours would describe it.
one can never know at the same time what is the condition of society, its so-called 'zeitgeist', and how architecture should respond to it. one has always had to go outside of architecture. I have had to do so in order to address the question of 'what should I do?' and I would argue that philosophy is one of the most readily available.let's put it this way, in any time architecture has 2 roles. it either reflects society, or in a sense is a precursor- not revolutionary, not radical, in between reflection and radicality – that is something I would call a precursor.thinking about something that might disturb something in the present. I think that my work is more like disturbance, rather than change, a radical change. its certainly not reflection. I would say disturbance, precursor, premonition.
which of your projects has given you the most satisfaction?
the project that will be most interesting for most people of my work.even though its very different from most of my projects is the holocaust memorial in berlin.this is a controversial subject and a controversial project, and I think that when it will be built, it will be… I don't know what it will be like,but its going to be very interesting to have it built. of the projects I've built,I think probably the wexner center is one which gives me a lot of good feeling and still remains a very didactic work.but I think in one's lifetime, maybe one can do 2 or 3 canonical projectsthat are precursors of something else.I think the wexner project was one, and I think that the holocaust project could be another.and of course anything that is successful in terms of being a precursor.
is there any architect or designer from past you appreciate a lot?
oh, I appreciate many architects. from the past, I love palladio, I'm doing a book on him,and piranesi, I like le corbusier, terragni, my book on terragni is finally coming out. I have many architects.

cardinal stadium
and those still active? are there any particular ones you appreciate?
I really respect leon krier, although I disagree with him a lot, we are very good friends,also moneo…
any advice for the young?
unless you are really committed to being an architect in the true sense of the word,its a terrible business and I wouldn't recommend it for anybody, unless you need to do it for some personal reason, I would say go into business, go into law, medicine, but don't be an architect.
what are you afraid of regarding the future?
death. I'm scared to death, not to be forever. I don't worry about money, work, anything else, but I can't come to terms with the idea of going to sleep one night and not waking up. It's the only thing I worry about, and I have to not think about it, because I would go crazy.being dead is an awful thought. that's the only thing, everything else is fantastic.life is unbelieveable, even things that go wrong, I don't worry about anything because I know that I'll get to my coffin, I'll be able to get in, they'll put a lid on it, and I know I'll get there and every morning I get up and I say I have my whole life in front of me and it's true, and that gives me great joy and great hope and happiness.that's what sustains me.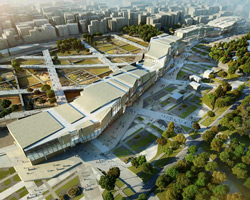 may 30, 2014
may 30, 2014
a diverse digital database that acts as a valuable guide in gaining insight and information about a product directly from the manufacturer, and serves as a rich reference point in developing a project or scheme.