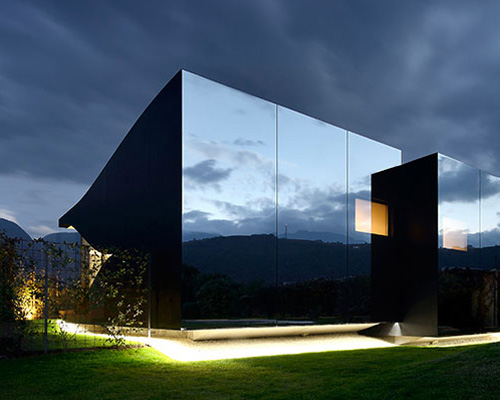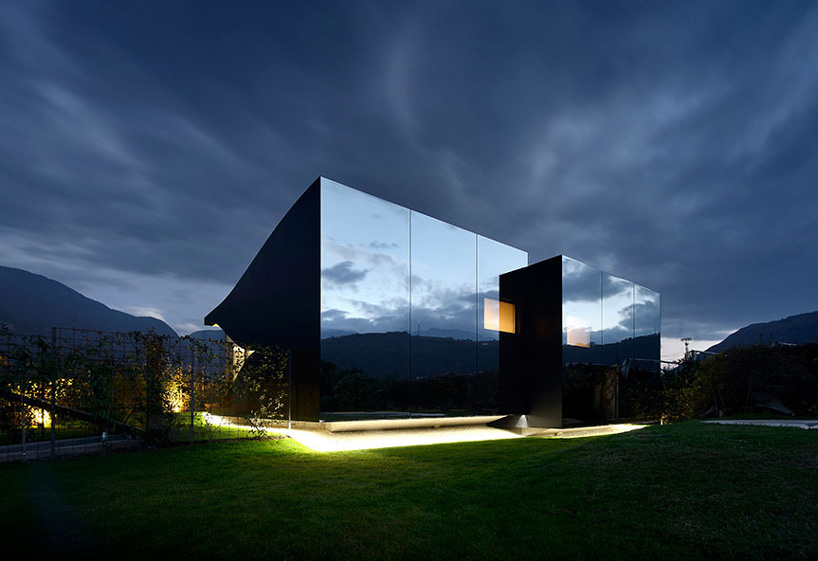 dec 12, 2014
mirror houses by peter pichler reflect the mountains of northern italy
mirror houses by peter pichler reflect the mountains of northern italy
photo © oskar da riz
all images courtesy of peter pichler architecture
located in the south tyrol region of northern italy outside the city of bolzano, two holiday dwellings sit side by side while clad in mirrored glass on their west façades to reflect the surrounding dolomites mountains. the rent-able vacation units were designed by local architect peter pichler, and provide an idyllic getaway surrounded by apple orchards. the units' long elevations, clad in black aluminum, feature a distinctive curvilinear-lined profile that peels open from west to east. the two volumes have varying heights and lengths for compositional differentiation, while both visually float above the landscape with a recessed foundation.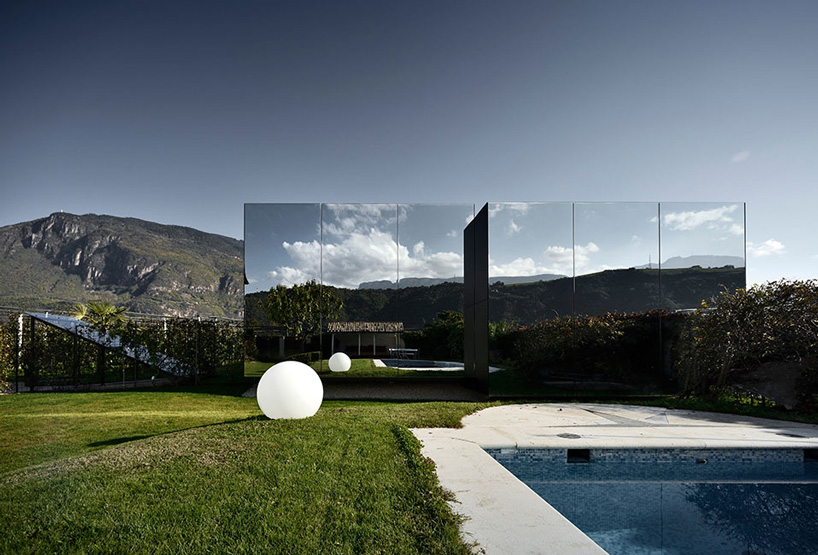 the two dwellings have varying heights and lengths for compositional differentiation
photo © oskar da riz
the autonomous 'mirror houses' each feature separate balconies as well as their own gardens and access paths. the interiors are enclosed with full height glass walls providing expansive views to the orchards and mountains, while sliding open to connect the living spaces with the outdoor terraces. operable skylights are located above the bed and bathroom for illumination and ventilation. behind, the mirrored exterior surfaces have been laminated in UV coating to mitigate bird collisions.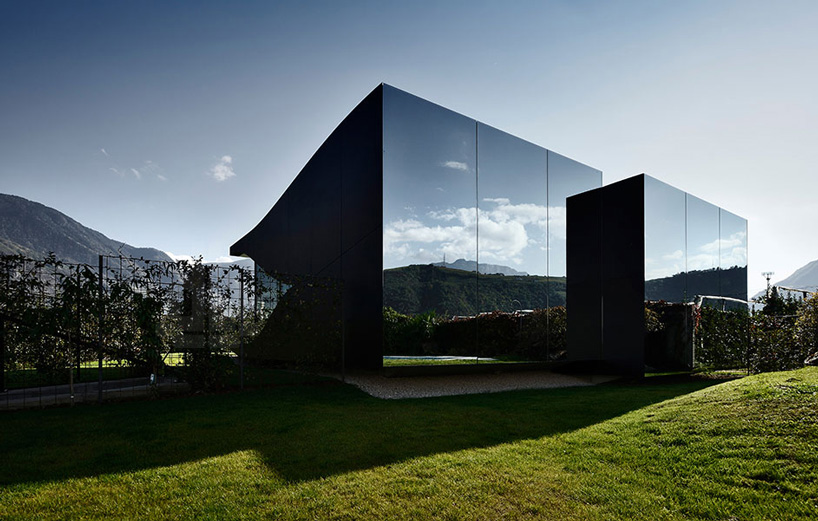 the volumes visually float above the landscape, elevated by a recessed foundation
photo © oskar da riz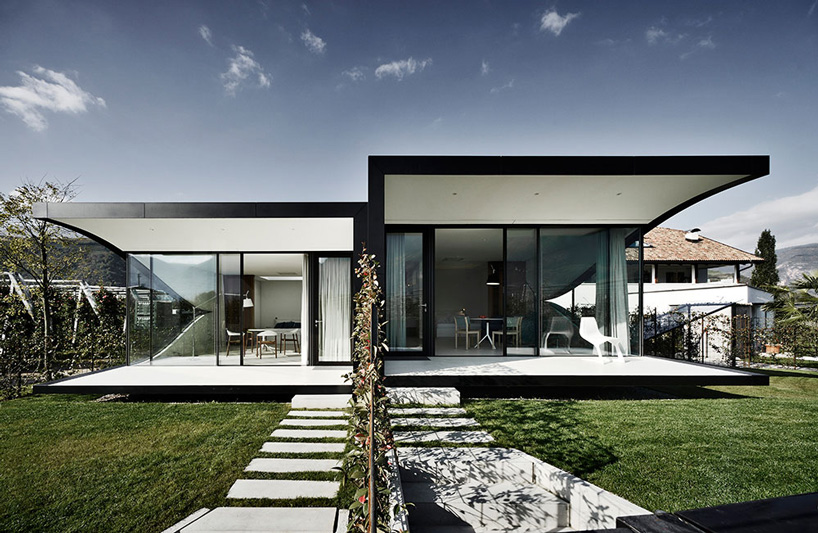 both vacation homes open onto patios toward the east
photo © oskar da riz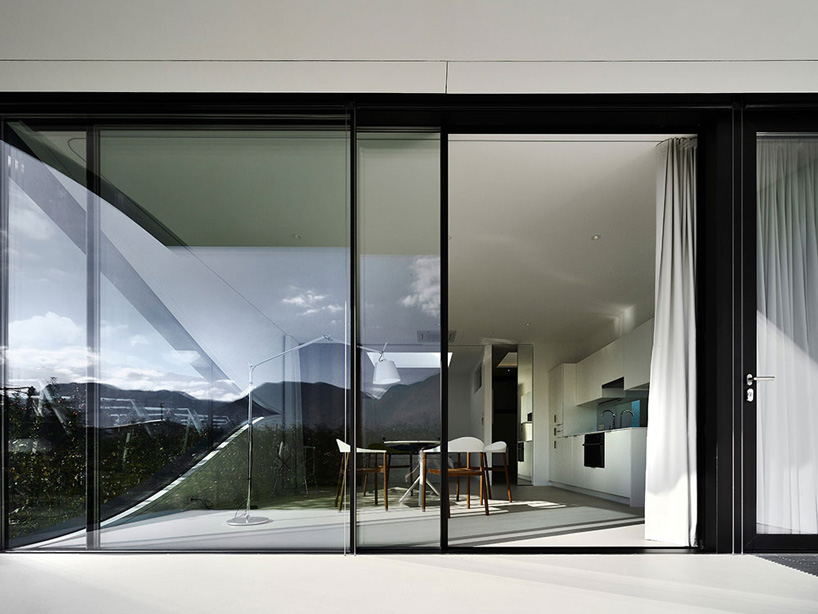 photo © oskar da riz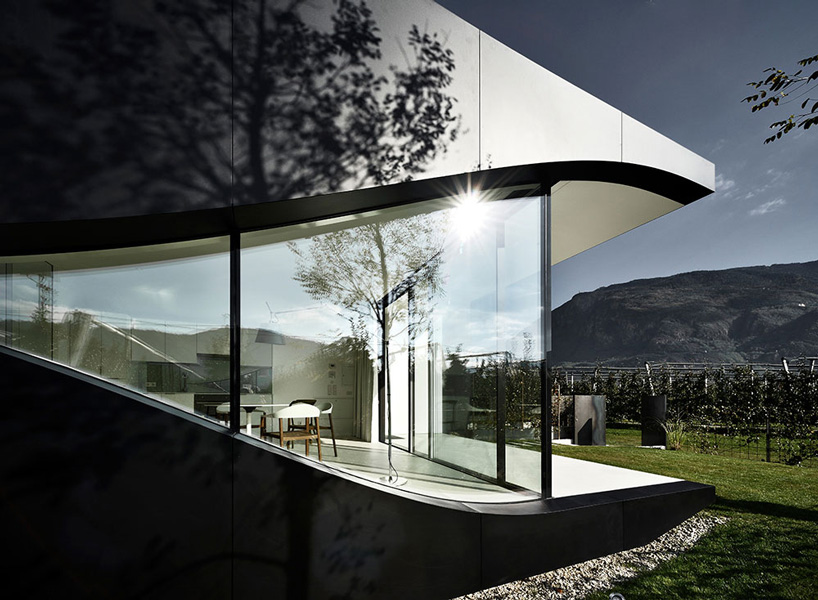 the units' long elevations feature distinct profiles that peel open from west to east
photo © oskar da riz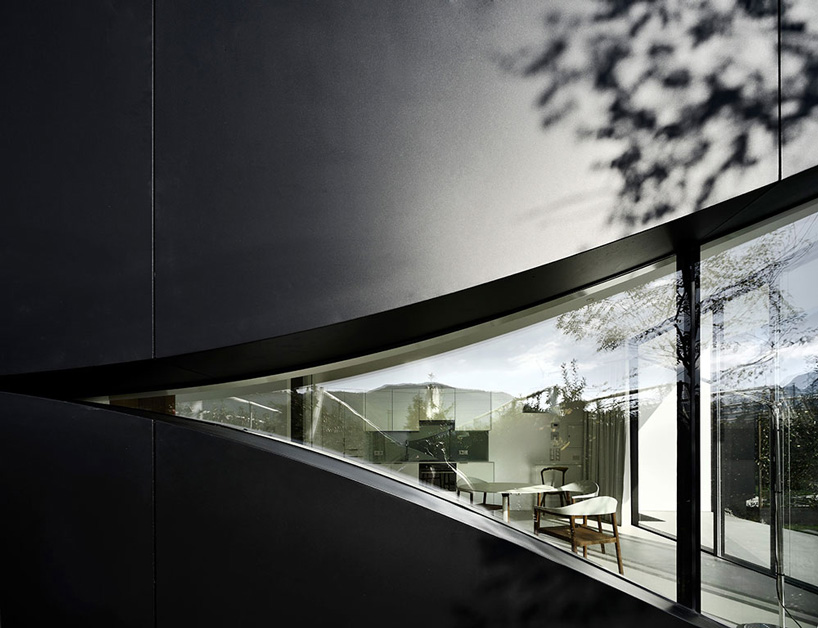 photo © oskar da riz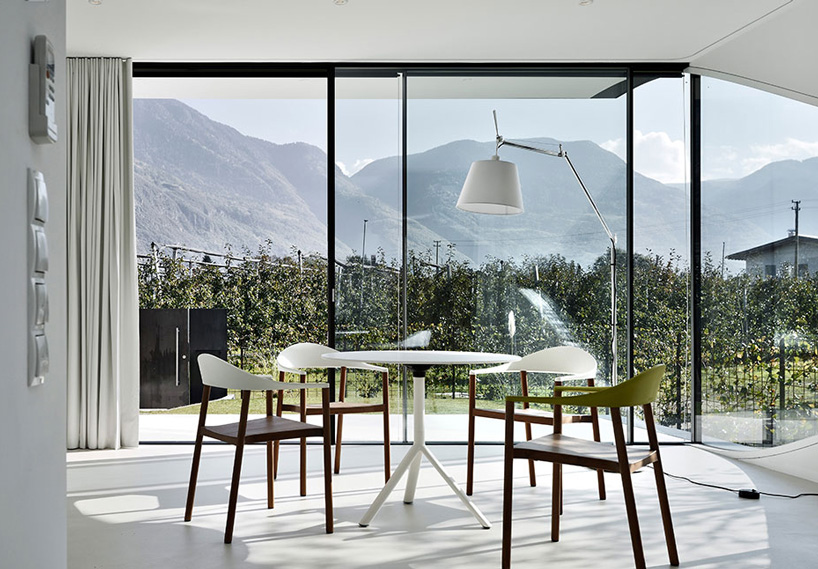 full height glass walls provide large panoramas of the surrounding apple orchards and mountains
photo © oskar da riz
skylights are located above the bedroom and bathroom
photo © oskar da riz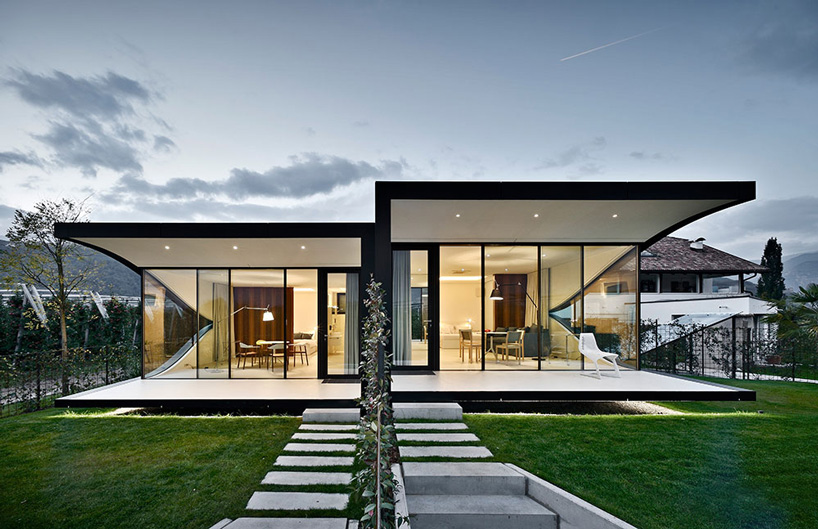 the autonomous dwellings and their balconies are separated by a continuous wall
photo © oskar da riz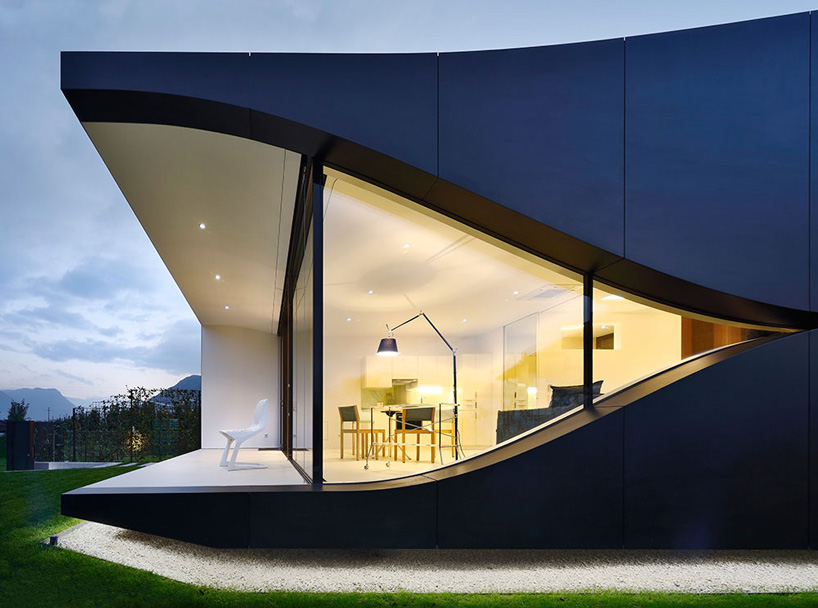 photo © oskar da riz
project info:
location: bolzano, italy
client: angela sabine staffler
architecture: peter pichler architecture
photography: oskar da riz, nicolò degiorgis
oct 15, 2017
oct 15, 2017
oct 04, 2017
oct 04, 2017
oct 01, 2017
oct 01, 2017
sep 26, 2017
sep 26, 2017
sep 05, 2017
sep 05, 2017
aug 29, 2017
aug 29, 2017
mirrors
(105 articles)
oct 22, 2017
oct 22, 2017
sep 26, 2017
sep 26, 2017
sep 13, 2017
sep 13, 2017
aug 24, 2017
aug 24, 2017
feb 04, 2017
feb 04, 2017
jul 06, 2016
jul 06, 2016