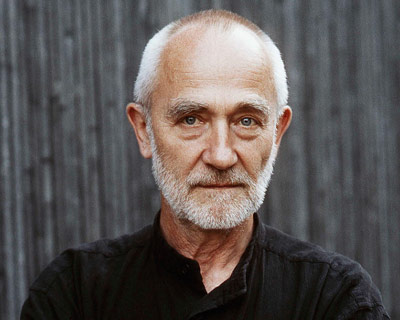 may 01, 2013
peter zumthor celebrates his 70th birthday
designboom celebrates the swiss master architect's 70th birthdayimage © gerry ebner
the week of april seems to be an important one in the field of architecture; both i.m. pei and architect peter zumthor share a birthday this week–
the renown swiss architect recently turned 70. trained as a cabinetmaker in his father's workshop, the basel-born maker developed a
sense of the quiet power of craftsmanship and the absolute precision in beauty. his work has a distinct resonance that primarily lies in
his masterful compositions of rich materials and trust in the emotional capacity of the built form. zumthor's buildings exceed elegant
exercises in form and live in the sensuous world of light, shadow, ritual and scale. he has been recognized with the most selective architectural honors, among them the pritzker prize (2009), the premium imperial (2008), the thomas jefferson foundation medal (2006),
and most recently, the RIBA-awarded royal gold medal (2013.) all the accolades remain mere markers of the consistent clarity and
place-making tendency of his buildings, while the architect continues to work in the remote village of haldenstien in the swiss canton of
graubunden, a long distance away from the celebrity that the mastery of his discipline often begets.

'bruder klaus field chapel' is a wood and concrete construction, a simple marker with a surprising interior image © helene binet 2009 image courtesy gabrielle ammann gallery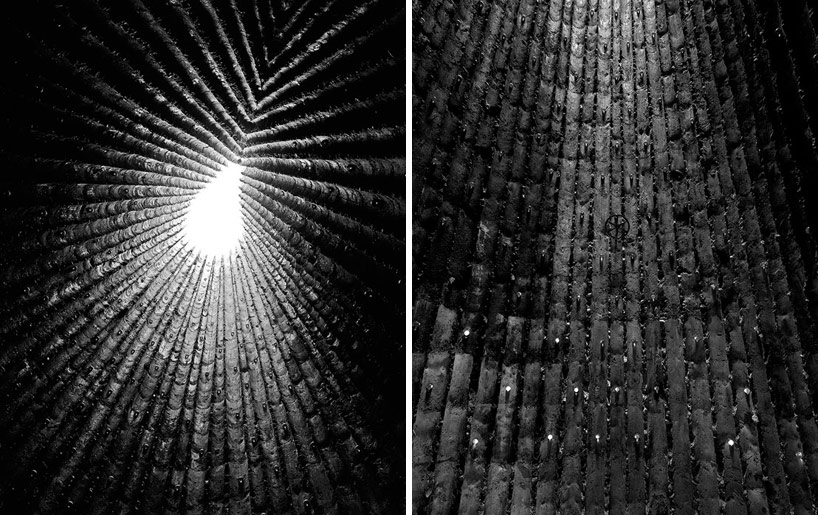 'bruder klaus field chapel' (2007), see more of helene binet's photos here image © helene binet 2009 image courtesy gabrielle ammann gallery
manifesting zumthor's characteristic beautiful silence, the 'bruder klaus field chapel' is a seemingly simple volume on the german landscape,
but contains a highly textured interior formed from the round void of a wigwam. frozen molten lead is used as an interior finish and thermal
control system over the rammed concrete surface as it creates spectacularly incidental ridges that fracture the light from a void at the zenith.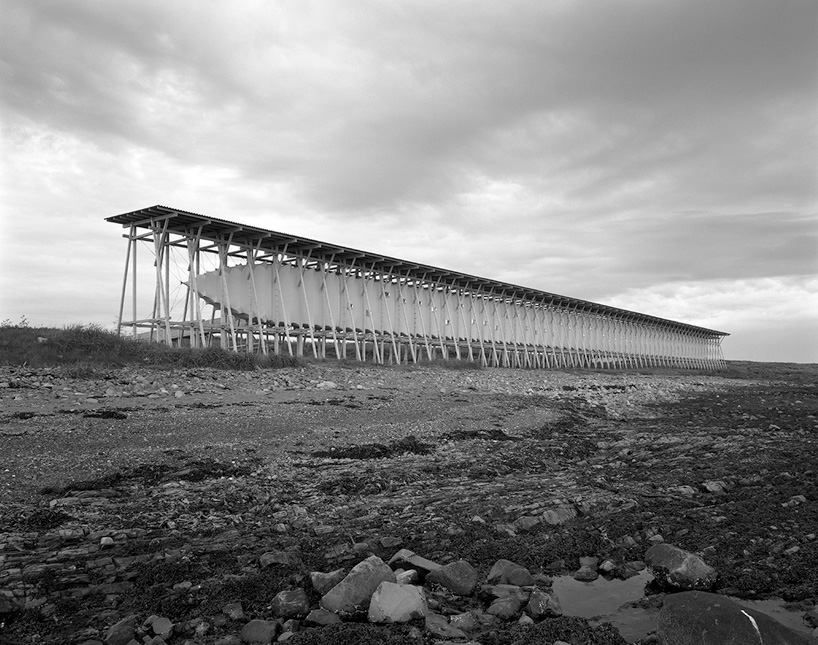 'steilneset witch trial memorial' was a collaboration with sculptor louise bourgeois image © helene binet 2009 image courtesy gabrielle ammann gallery
a more intimate look at the memorial
video © archrecordTV
penned as a creative exchange between the late sculptor louise bourgeois and zumthor, the memorial approaches the idea of commemoration from two perspectives; the architect heavily invested in the lives of the victims of the finnmark witch trials , choosing to suspend the space in a taut shell and cut through the volume with a 400 foot long oak walkway. a more recent temporary work was the light-filled garden of the serpentine gallery–
an orthogonal gash in a volume of the ephemeral pavilion; a slit that revealed a subtley layered garden.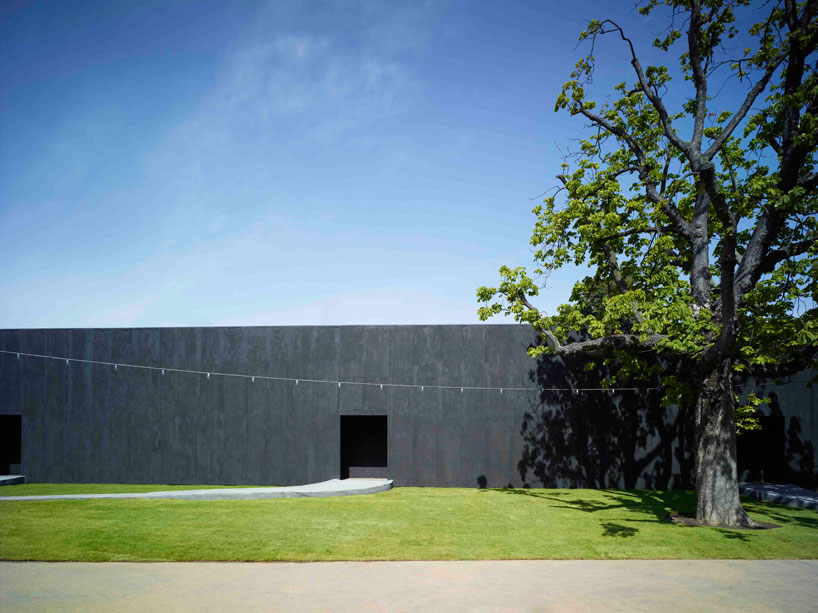 serpentine gallery pavilion 2011 image © walter herfst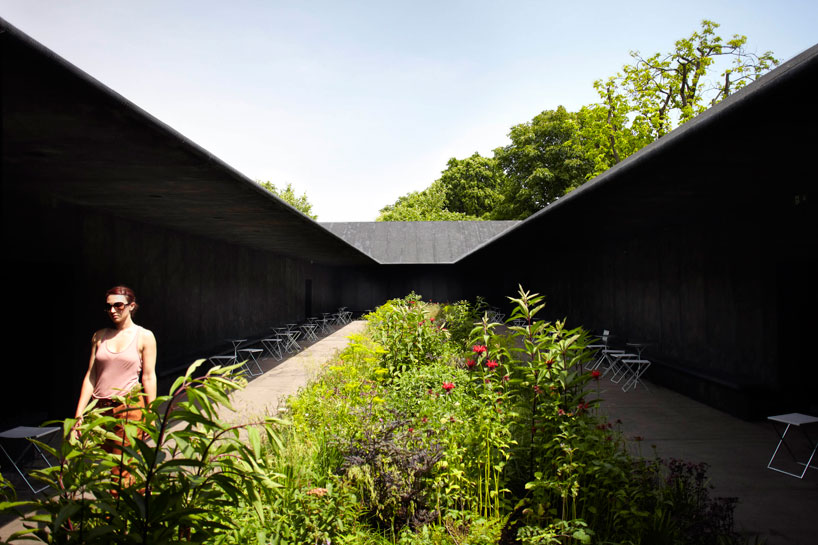 serpentine gallery pavilion 2011 image © walter herfst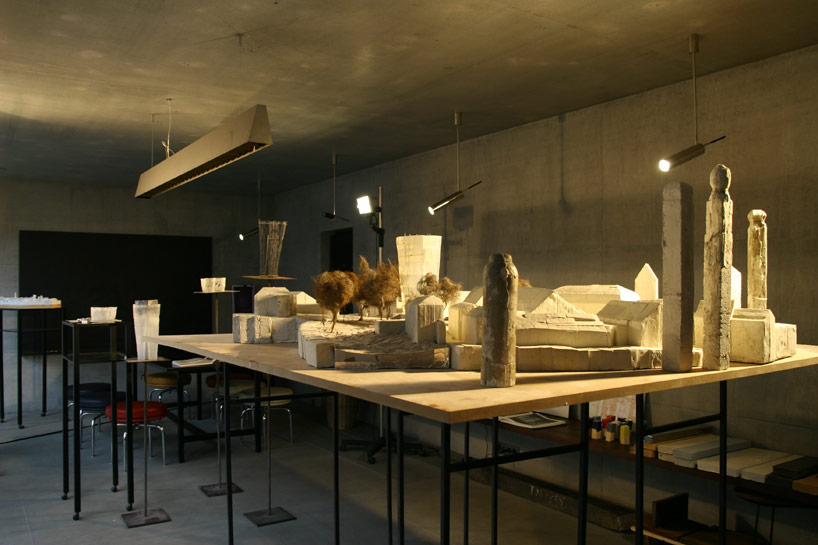 models at the kunsthaus bregenz show a preliminary interest in materialty, models on view through 2013 image © atelier peter zumthor & partner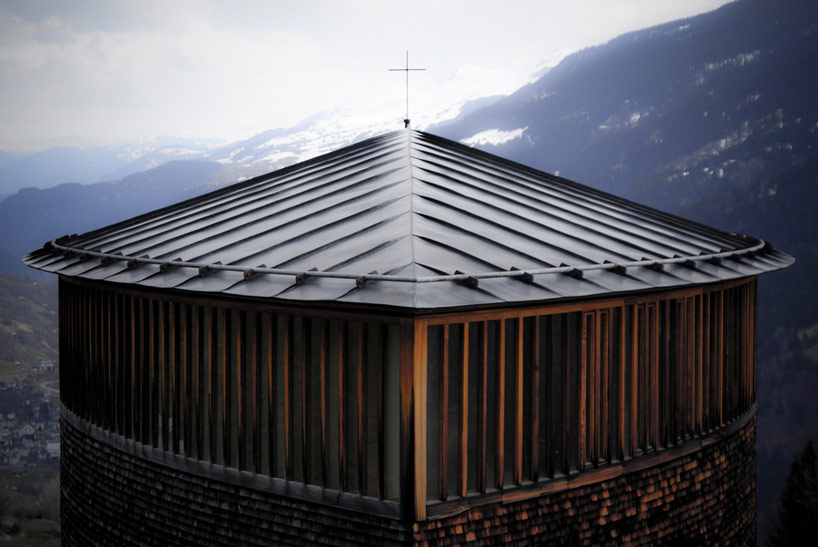 'st. benedict's chapel' (1988), sumvitig
image © saeed amman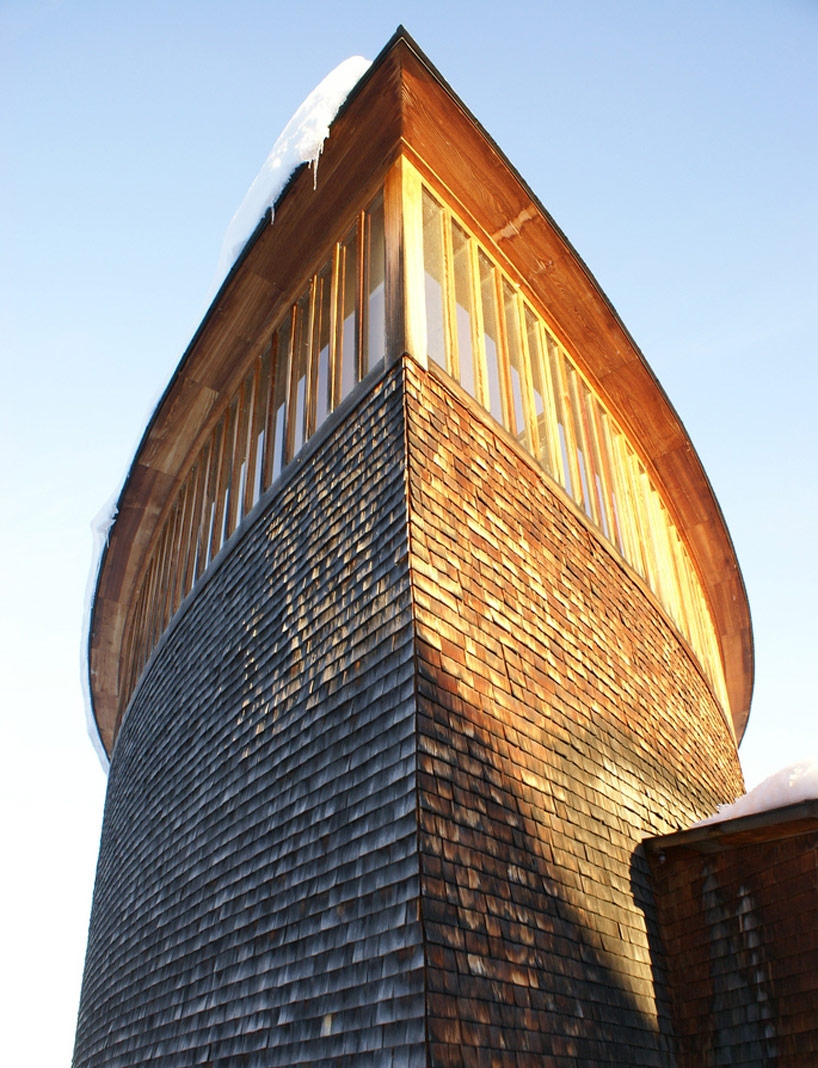 'st benedict's chapel' is embedded into a swiss mountainside
image © terence guitarchitect
the architect imbues sanctity in his work, irrespective of program. the leaf-like plan of st.benedict's chapel is an early iteration of the perfect dialogue of material and form that was to characterize zumthor's work. the shingle-clad devotional space meets at two vertices of
curved planes while simultaneously integrating itself into the greenery of the swiss mountain landscape. 'thermal vals' is perhaps zumthor's
most acclaimed work, an architecture that seeks to redefine an experience and succeeds in creating a new context for the human body.
stone is brilliantly employed as both a cooling and heating mechanism, allowing the users to find their own resonance in space. peter zumthor
works with an honesty that is at once concise and complex, using a language developed from decades of allowing material to transcend its
unworked potential.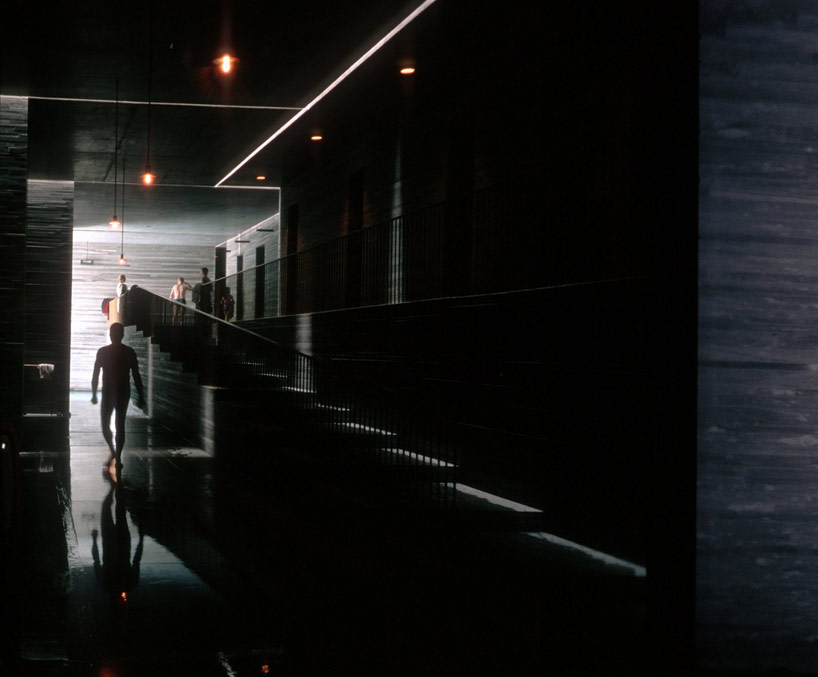 rare interior view of the 'therme vals'(1996)
image © jpmm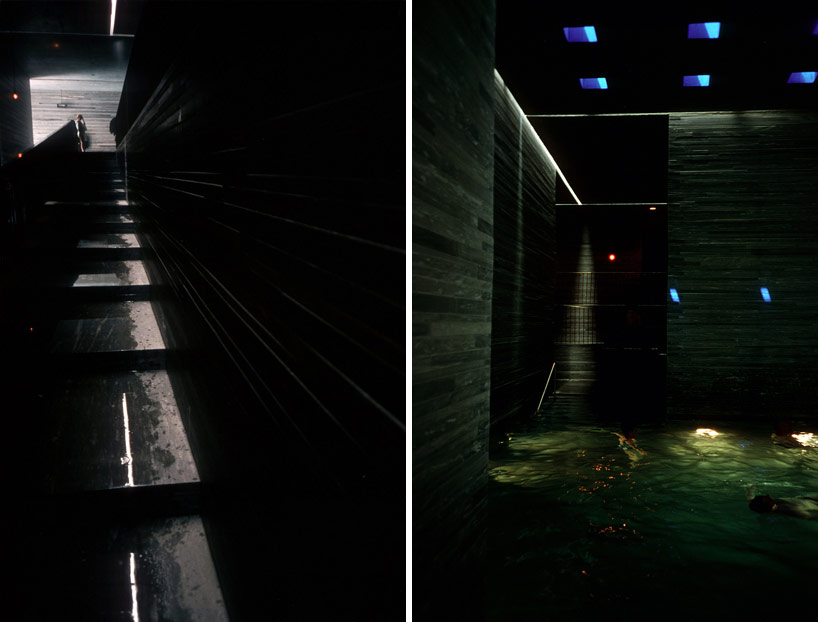 therme vals interiors intersect water, shadow and stone image © jppm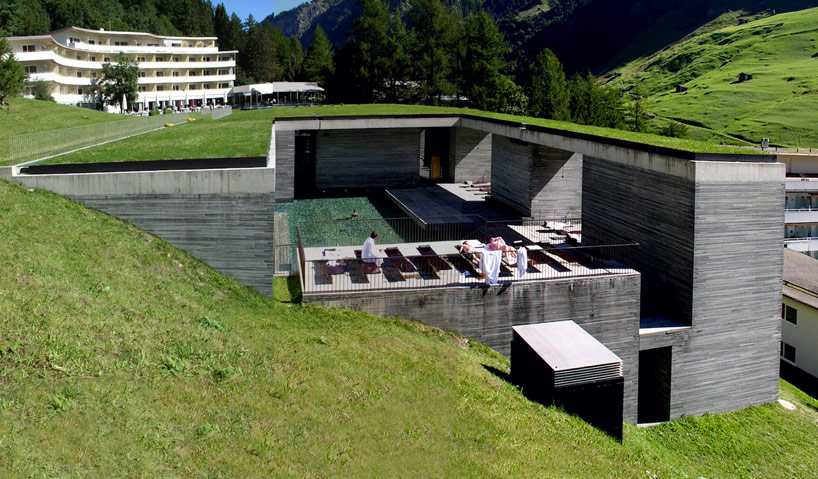 the rituals of bathing shaped the buried stone network image via
sep 30, 2019
sep 30, 2019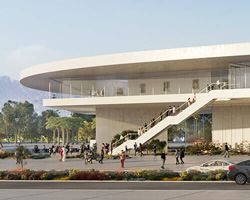 jul 07, 2019
jul 07, 2019
apr 11, 2019
apr 11, 2019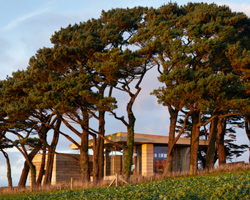 oct 29, 2018
oct 29, 2018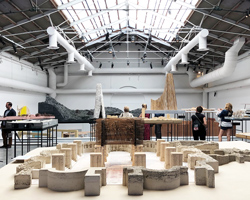 may 28, 2018
may 28, 2018
oct 30, 2017
oct 30, 2017
a diverse digital database that acts as a valuable guide in gaining insight and information about a product directly from the manufacturer, and serves as a rich reference point in developing a project or scheme.