danish photographer rasmus hjortshøj has shared new images of peter zumthor's 'kolumba' museum in cologne. located at the heart of the german city, the institution was founded by the society for christian art in 1853, and was taken over by the archdiocese of cologne in 1989. in 2007, zumthor's expanded museum moved to the site of the former st. columba church, which was destroyed during the second world war.

all images © rasmus hjortshøj – COAST
zumthor clad the museum's new home, which took four years to complete, with a perforated grey brick façade that embraces and unites the site's historic elements. hjortshøj's photos offer a tour of zumthor's design as it celebrates its tenth anniversary. internally, 16 exhibtion rooms provide diverse gallery spaces, with a range of materials — including limestone, terrazzo, and steel — used to complement the existing ruins.
conceived as an 'uncensored memory landscape', kolumba's largest space encompasses the site's subterranean ruins which date back thousands of years. here, perforations in the walls filter in light and air, while slim columns support the new roof. zumthor's design adopts the outline of the former church building, and was conceived as a continuation of what was previously on the plot. intended to be a place of reflection, a secluded garden amid the stone ruins is found at the rear of the site, appearing as a dense archaeological landscape.
Save
Save
Save
Save
Save
Save
Save
Save
Save
Save
Save
Save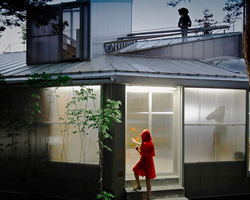 nov 02, 2017
nov 02, 2017
oct 31, 2017
oct 31, 2017
oct 31, 2017
oct 31, 2017
oct 03, 2017
oct 03, 2017
sep 14, 2017
sep 14, 2017
sep 09, 2017
sep 09, 2017
nov 01, 2017
nov 01, 2017
oct 12, 2017
oct 12, 2017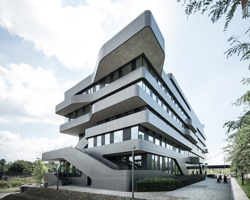 sep 29, 2017
sep 29, 2017
oct 30, 2017
oct 30, 2017
sep 22, 2017
sep 22, 2017
may 04, 2017
may 04, 2017
aug 01, 2017
aug 01, 2017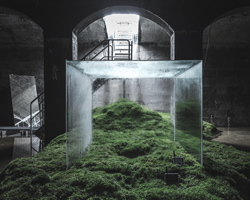 jul 31, 2017
jul 31, 2017
jul 13, 2017
jul 13, 2017