feb 06, 2013
phoenix stadium in cite soleil, haiti, by carlos zapata studio
'phoenix stadium' by carlos zapata studio, cite soleil, haiti
all images courtesy of carlos zapata architects and project phoenix
cite soleil, haiti, was declared a united nations red zone as early as 2007, an area that NGOs and united nations staff are advised to avoid due to security risks. a self-consuming mix of violence and poverty have tended to ravage the area; compounded with the 2010 earthquake, this section of port-au-prince remains one of the most impoverished and overlooked areas in the world. characterized by makeshift housing, few certainties survive save for the incredible power of determination– and an undeniable love of soccer.
project phoenix  is a non-profit organization that represents a consortium of forces behind the colloquially named 'phoenix stadium.' underwritten by the likes of delos and the clinton global initiative, the stadium and forthcoming professional league aim to bring hope, create jobs and encourage investment in 'red zones'.aside from being the first professional soccer stadium in haiti, the project is a testament to a self-sustaining model of philanthropy, one that builds longevity for a community through infrastructure, with a pointed nod to poetry. new york-based carlos zapata studio has taken on the design pro-bono and used the injured landscape to build 'hills' that overlook the soccer field. the architecture rises from the blighted landscape, transforming the physical remnants of nation-wide trauma, literal rubble, into a viable building material. This is an opportunity to revitalize cite soleil by investing in the capacity of athletics to change the physical and mental makeup of a ravaged community. robert duval, president and founder of fondation l'athletique d'haiti (LADH), deems that the key to building haiti is investing in youth. the 12,000 seat stadium will be home to the 10-team league at LADH, a program that helps underprivileged youth understand the transformative power of self-discipline and teamwork through sports. in addition to using labor and materials from haiti, the stadium is set to create at least 500 jobs from the start and continue to grow into a multi-phase 15 acre complex. the soccer academy will be bolstered by elementary and middle school dormitories as well as edible gardens, a small lake containing tilapia and a composting/recycling plant. the overarching goal is to create a self-sustainable supportive environment that gives the public a chance to participate in a project of nation-changing proportions.
the present practice field of the LADH
the current field was once covered with rubble from the earthquake
aerial view of the stadium.
image © carlos zapata studio
interior rendering of haiti's first professional soccer stadium
image © carlos zapata studio
the space will be able to seat 12,000 spectators, but expand to hold an additional 10,000 people
image © carlos zapata studio
models show the hilly landscape of the field-stadium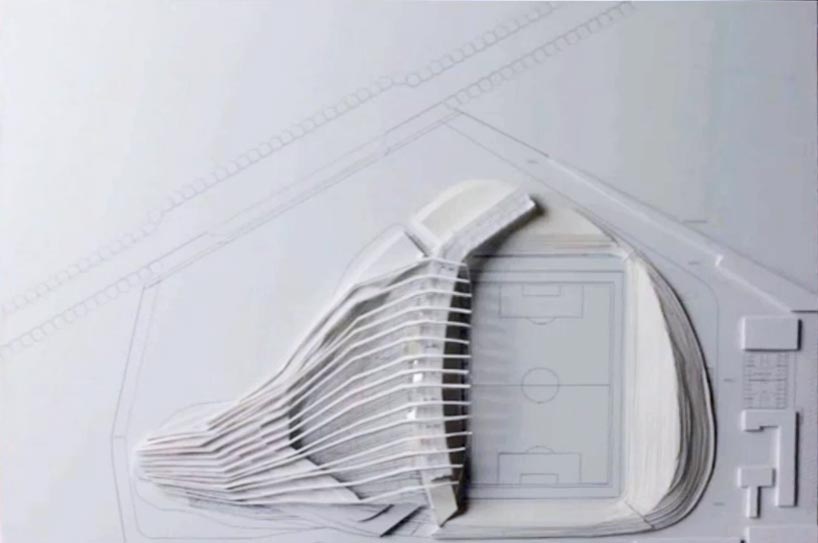 the new soccer field will also include ancillary facilities
space is molded from the geometry of the land, quite literally using rubble from the 201o earthquake to make hilly seating for the spectators
the organic design makes the most use of the existing landscape while negotiating with the built form 
'phoenix stadium' will rise from the ground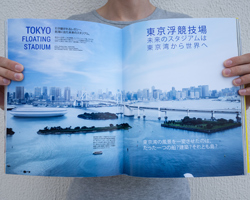 jun 22, 2017
jun 22, 2017
may 12, 2017
may 12, 2017
may 08, 2017
may 08, 2017