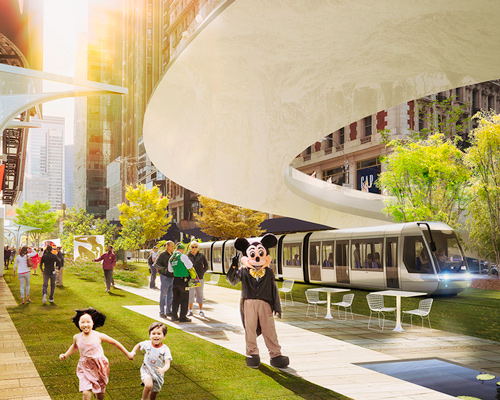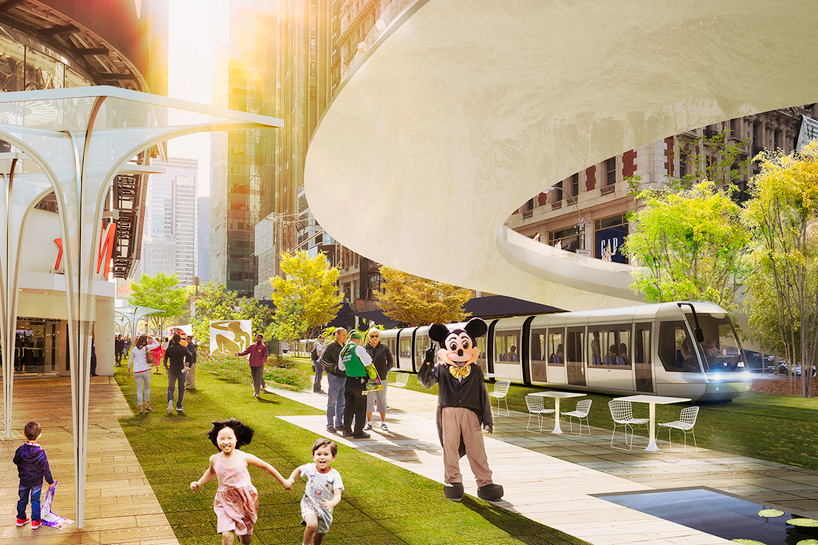 jan 18, 2015
pinkcloud proposes 42nd street greenway to transform new york city

pinkcloud proposes 42nd street greenway to transform new york city
all images courtesy of pinkcloud
over half of the earth's population are now living in cities, yet much of the world's urban planning and design have been, and still are, guided by planning guidelines originally issued over fifty years ago. designed by danish architecture collective pinkcloud, the '42nd greenway' is a concept that seeks to transform one of america's most iconic streets into a sustainable, vibrant, and community-driven park. new york's rapidly growing population corresponds to a demand for more public space and better transportation in neighborhoods across the city. in light of this, vision 42 presents an opportunity to develop a precedent for urban revitalization, development, and sustainability.
the greenway is divided into eleven sections corresponding to the eleven blocks along 42nd street. each section responds to the unique characteristics of each block, building upon the history and legacy of 42nd street. a design language based on the proportions of the new york city grid is utilized in the development of the greenway, allowing for a modular system of customized park components to fit within the new grid of the park. highly flexible yet efficient, this system allows for a diverse variety of design options, easy maintenance, and seasonal or event based programming. this flexibility is further enhanced by an integrated smartphone app, enabling both guests and neighbors to connect directly to the greenway and actively participate in appropriating their park throughout the seasons. consequently, the greenway will be world's largest digitally connected urban ecosystem.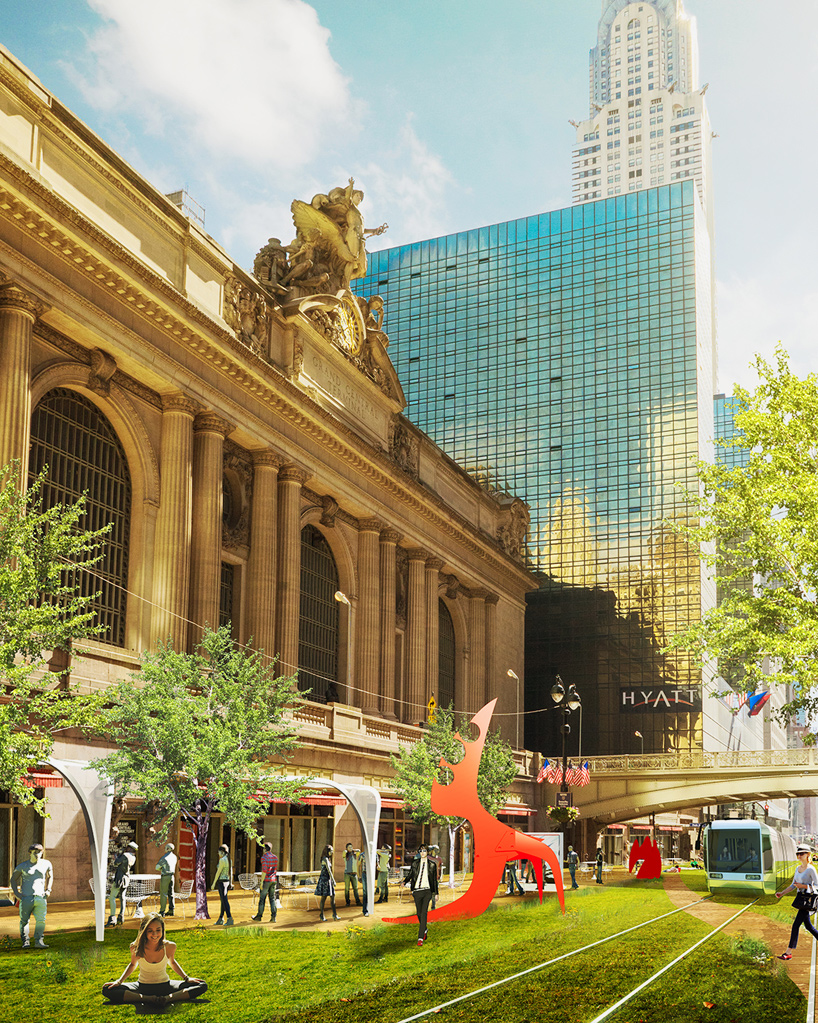 famous landmarks contain specific features such as viewing platforms and sculpture gardens
the 42nd street greenway is designed to compliment its surroundings. landmarks such as times square, bryant park and the new york public library contain specific features such as viewing platforms, elevated pedestrian connection paths and sculpture gardens. residential districts in the west side are designed to encourage an active and healthy lifestyle – containing an urban beach, sports areas, and an extensive urban farm. transportation hubs such as the port authority and grand central station are transformed into a large open art gallery with vast lawn spaces, plenty of seating, and a rotating curation of art. office areas become zones of reprieve designed with quiet rooms, focus pods, and tree lined paths. the greenway tram system will eventually extend south into 34th street forming a complete transit loop linking two of the busiest roads in america.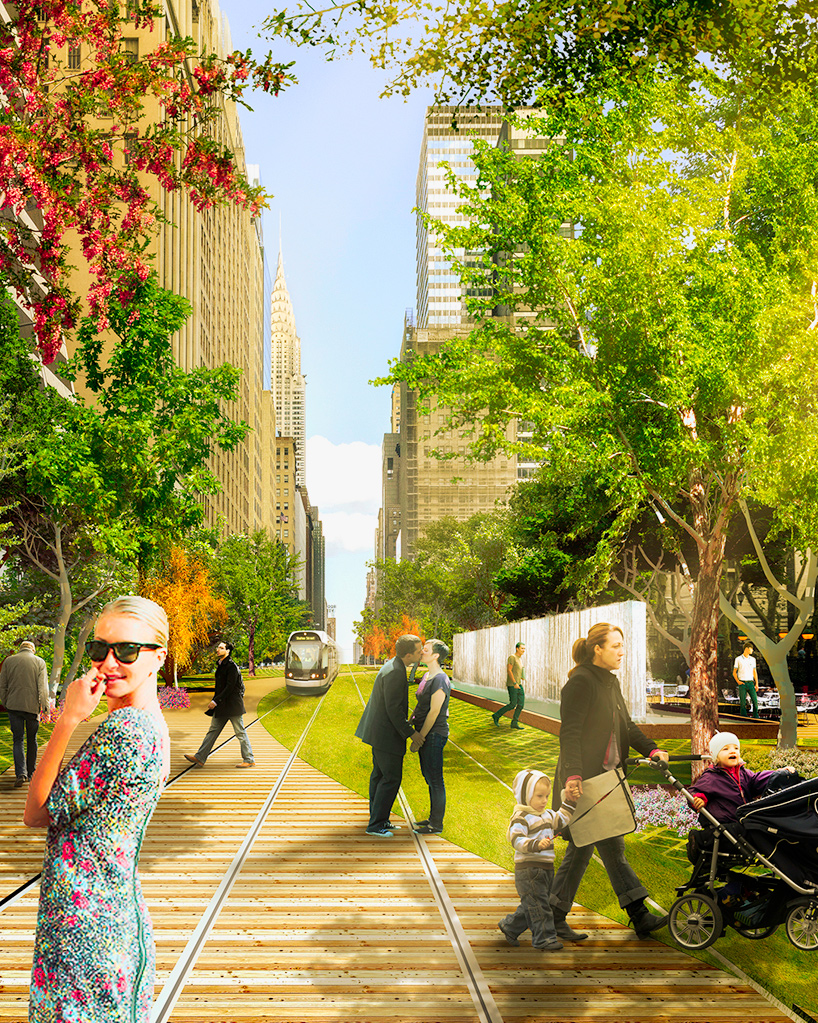 transportation hubs are transformed into a large open art gallery with vast lawn spaces
the 42nd greenway is designed to be an energy net-positive park, generating enough resources to sustain itself while transferring excess energy and material into its surroundings. directly influenced  by natural ecosystems that foster mutually beneficial co-dependencies, the greenway will be the first sustainably networked park in america, forming a direct connection with the surrounding neighborhood infrastructure. biogas, storm-water management, solar energy / rain collection, and organic waste recycling are integrated within the amenities of the public space. the greenway's one million square feet of new park space will collect over twenty million gallons of rainwater, generate nineteen thousand megawatts of electricity, and over fifty thousand tons of compost. this fully self-sustaining park is directly connected to adjacent infrastructure; transferring its excess energy, clean water, and recycled waste to feed into surrounding neighborhoods.
see the diagrams below for more information on the project.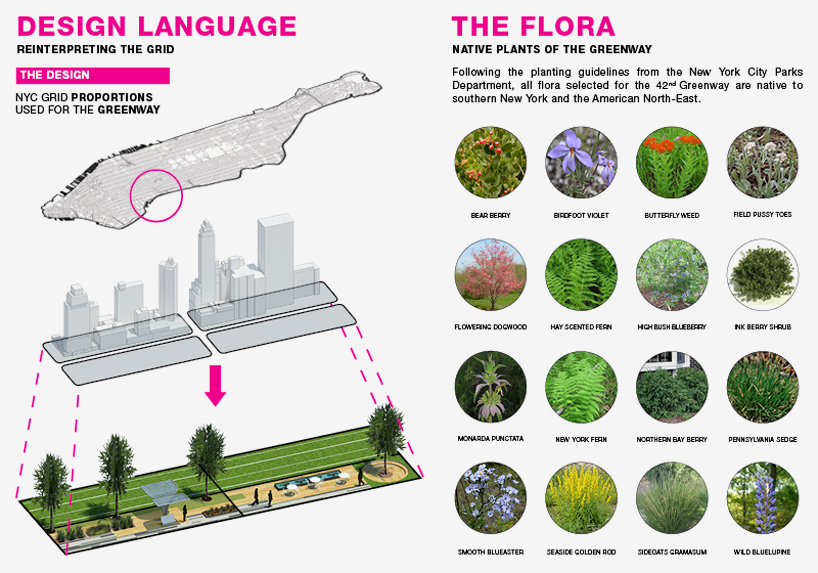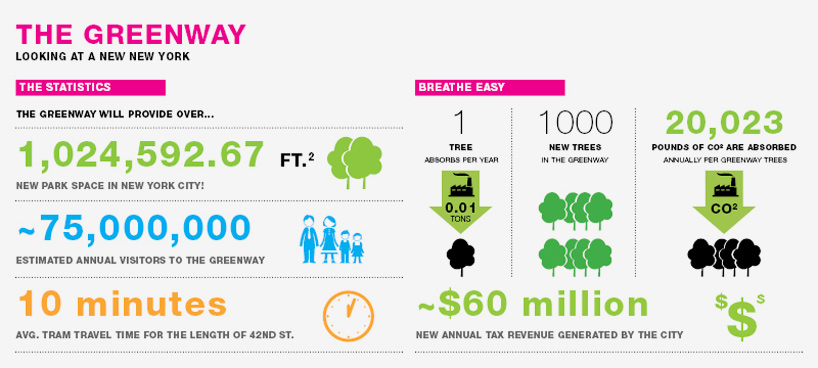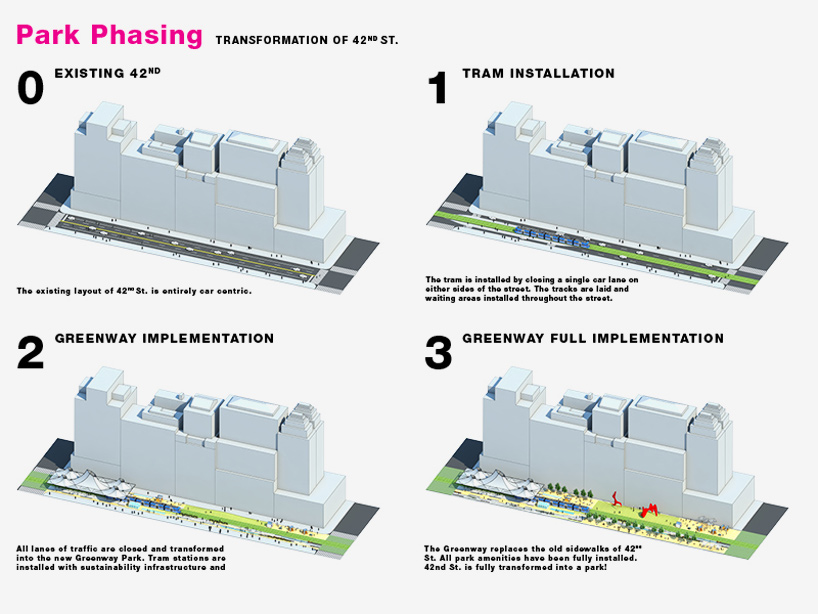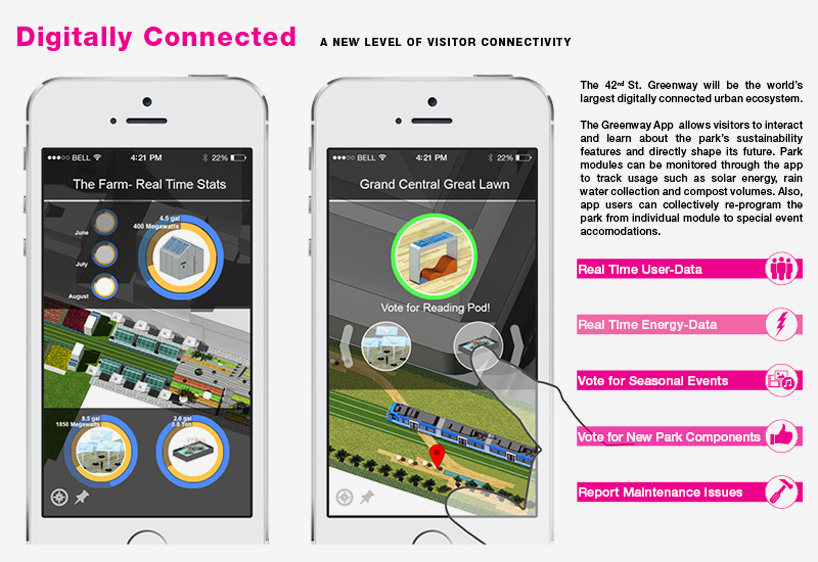 jan 17, 2019
jan 17, 2019
jan 17, 2019
jan 17, 2019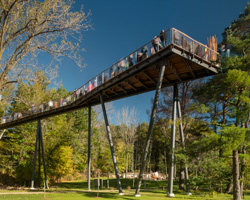 jan 14, 2019
jan 14, 2019
jan 12, 2019
jan 12, 2019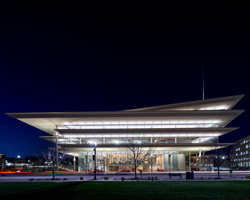 jan 11, 2019
jan 11, 2019
jan 11, 2019
jan 11, 2019
nov 02, 2012
nov 02, 2012
jun 03, 2012
jun 03, 2012
a diverse digital database that acts as a valuable guide in gaining insight and information about a product directly from the manufacturer, and serves as a rich reference point in developing a project or scheme.