adding to his pritzker prize in 1996, RIBA royal gold medal in 2003, and praemium imperiale award in 2017, rafael moneo has now received the inaugural soane medal for contribution — a copy of the medal presented in 1835 to sir john soane by 'the architects of england'. at the presentation, the renowned spanish architect also delivered the first soane annual lecture, a new public event that recognizes architects, artists, writers and others whose work has broadened the understanding of architecture and the built environment. devoting his career to teaching, writing and practice, moneo's work embodies the idea of architecture as something that resides not just in the structure and materials of a building, but in the time and place, work and image, people and community. his most famous projects include the national museum of art in merida, the extension to prado museum in madrid, and the city hall in murcia.
at the inaugural soane annual lecture event, designboom interviewed rafeal moneo, who shared his views on architecture today and changes he has witnessed.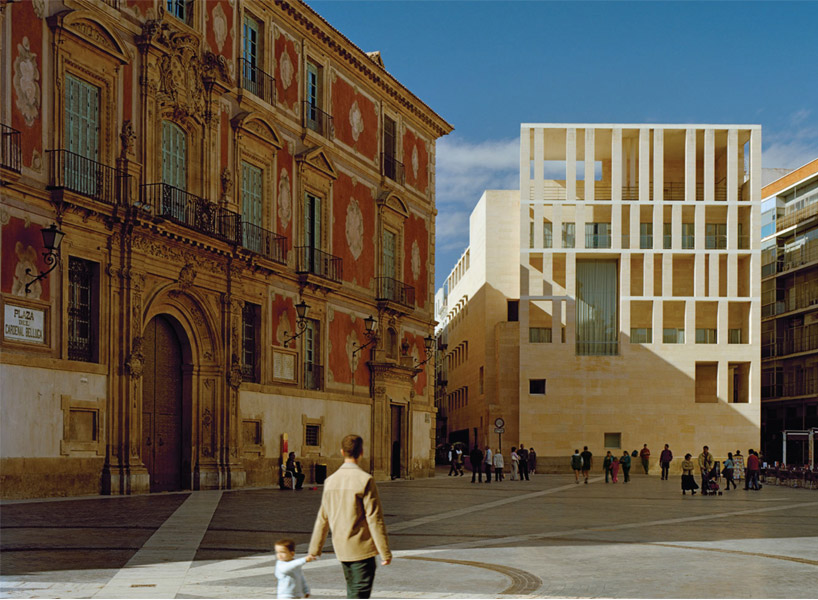 city hall extension, murcia | image © michael moran
(main image: kursaal concert hall and convention center, donastia-san sebastián, spain. image © michael moran)
on being selected to receive the inaugural award and deliver the lecture, rafael moneo honestly and admirably answered that he hadn't considered it to be sign of a recent renewal of appreciation for his work. 'I thought more about the roster of architects who would be able to speak more openly about the technological intellect of the discipline nowadays,' explains moneo, 'but perhaps that is the reason why I have been chosen to be rewarded with this very valued sir john soane medal.'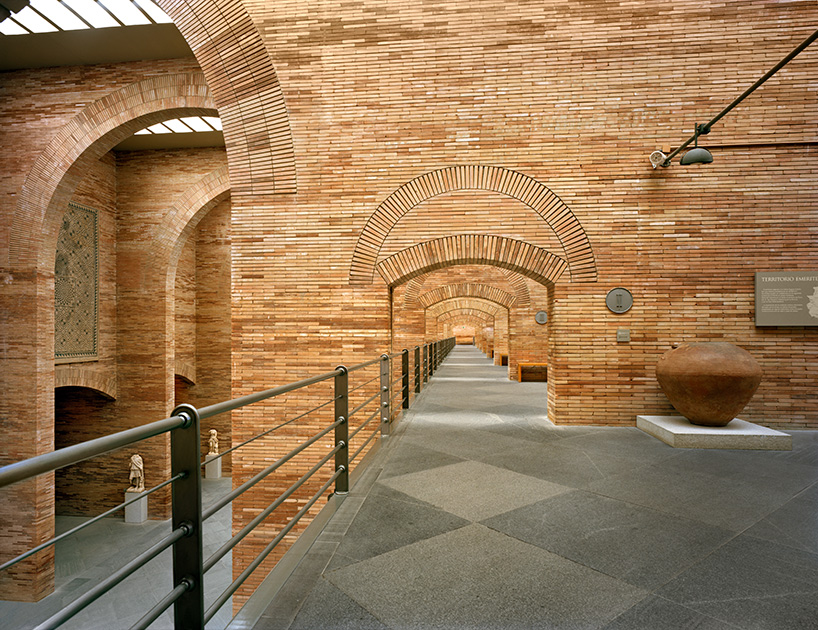 national museum of roman art, mérida, spain
image © michael moran, courtesy of rafael moneo architects
admiration for the work of other architects, as well as the criticism of it and his own work, has not been lost on the prestigious architect. he has been left quite surprised with the awards that he has received over his multiple decade-spanning career. 'talking openly and frankly, as much as when I received the pritzker prize, I felt myself alleviated and liberated from making and having any more fantasies about whether or not my work reached any kind of recognition. all these awards truly came to me as surprise, and as such, were quite welcome.'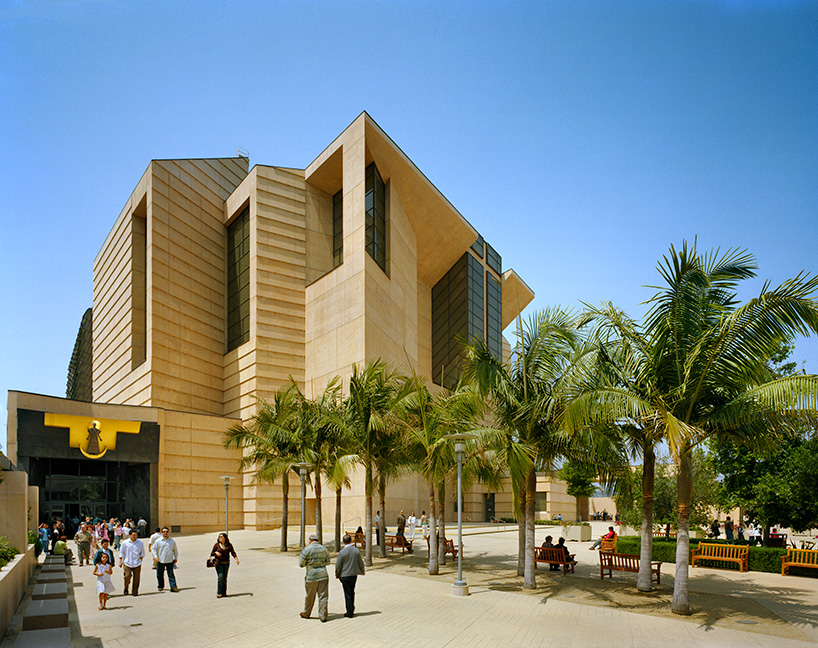 cathedral of our lady of angels, los angeles, USA
image © michael moran, courtesy of rafael moneo architects
moneo's practice looks beyond the ideology of producing objects of landmark and individual distinguish, where he looks to the wider view of constructing for the city as a whole, the society and life itself. this line of thinking has become a rather comfortable one for him over the decades, where the nature of a site is something that he recognizes, loves and values. however, he is continuously frustrated that architecture still pursuits buildings of complete independence and autonomy.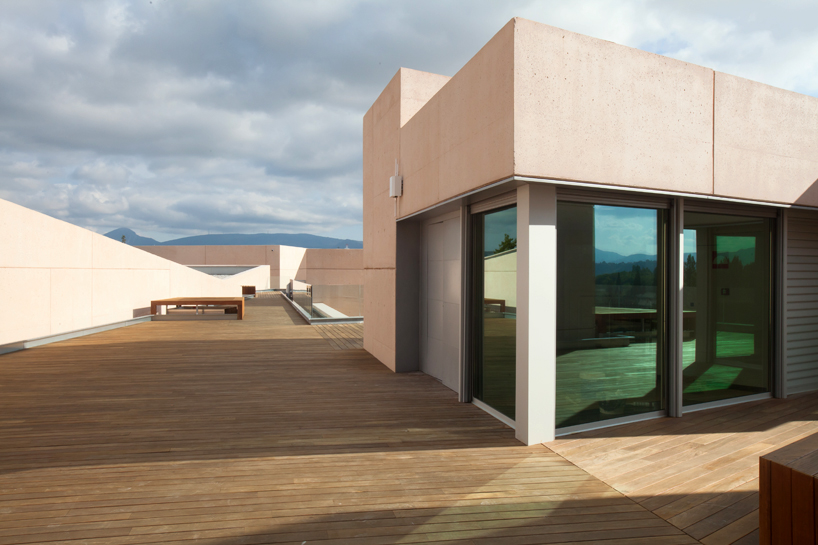 museo universidad de navarra, navarra, spain / see more of the project on designboom here
image courtesy of museo universidad de navarra
it is moneo's modesty that makes his criticisms of themes of modern architecture all but offensive and more a sign of his real but very considered frustration. 'even though I am quite aware of the changes that have happened in today's architectural scene, I still believe in thinking in terms of form connecting with construction. considering this, in the actual fact of the building itself and the construction of a whole city, architecture does have some sense,' continued the spanish architect. 'I like to see architecture be very directly related to the original materiality when a building is constructed and when it acquires its own consistency with the scene.'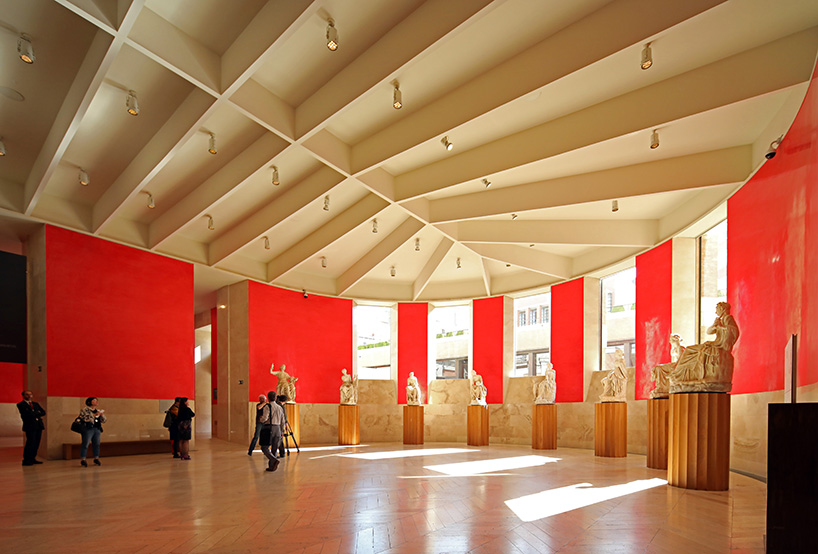 museo del prado extension, madrid, spain
his views question whether architects today, who purposely dismiss or avoid principles of the building's construction, are no longer masters of the profession. 'the site should be a sign of their responsibility of making, the choices of building, and the overall aim of expressing the presentation of what society needs,' states moneo. he challenges whether architects today are not reflective enough or aware of their aims as much as they should or have been in the past. this, he attributes, is down to the lack of constant challenges of what architectural knowledge means to them, an issue which starts at schools.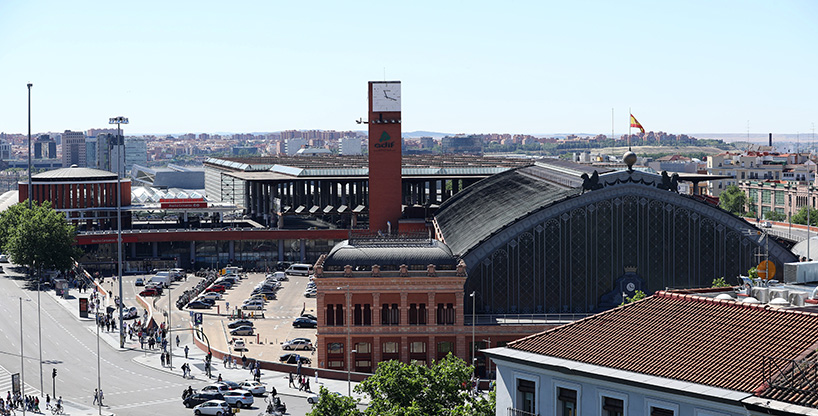 madrid atocha railway station, madrid, spain
'it is not by chance that many of the most conspicuous architects nowadays have been communicating and sharing knowledge with others and thinking about explaining why buildings take the form they have,' states moneo. 'students immediately have these legions of teachers and architectural professors who have created these conditions of what architectural knowledge means today. they learn this directly and is why I give such tremendous value to teaching today.'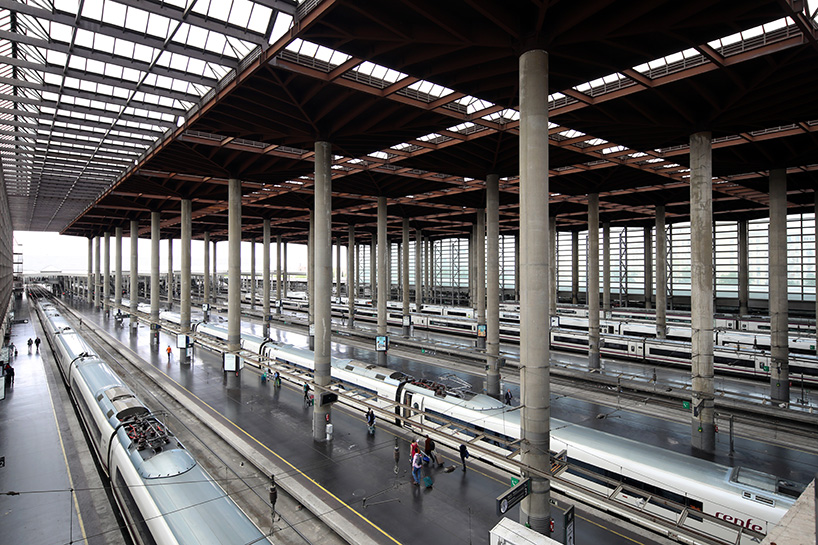 madrid atocha railway station, madrid, spain
in spite of this definitiveness, he appreciates that influential architects may not have the time to communicate manifestos, like those of the masters from the period between the world wars, such as le corbusier. however, it is these iconic architects who have made their mark and a huge impact on today's profession and society as a whole. furthermore, he actually claims that modern architecture has been permeated and infiltrated by ideology, but without clear definitions of thought by those creators.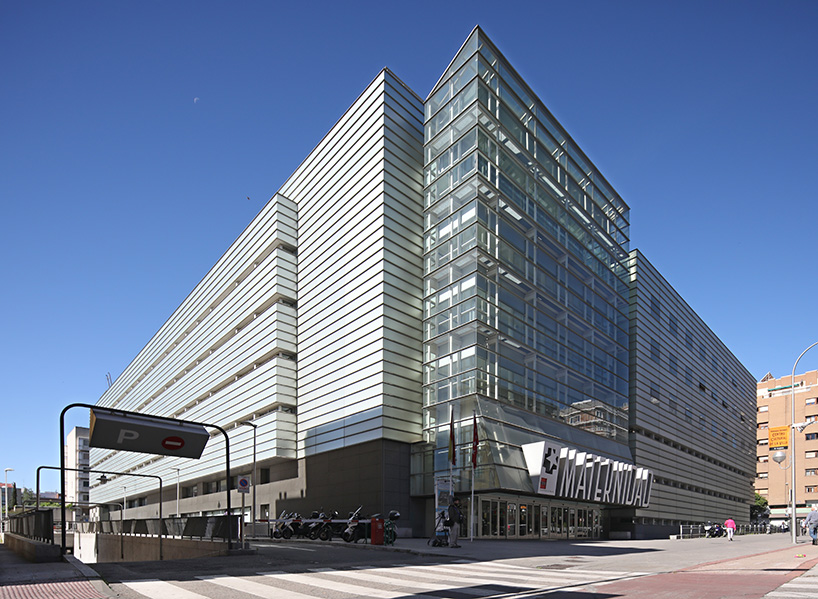 gregorio marañon maternity and pediatric hospital, madrid, spain
'nowadays, the architect is left unprotected against the ideas behind the buildings and, in turn, that leaves them more vulnerable somehow,' states rafael moneo. he directs this to the distorted or significantly broken down relationship between the clients, architects and people. 'it is difficult to say and believe that all of society is connected with architecture. however, people do want to be more directly involved in making the fantasy, and democratic life allows them to assume this. I understand that in very important public works, the people want to be informed with decisions and why the buildings are the way they are.'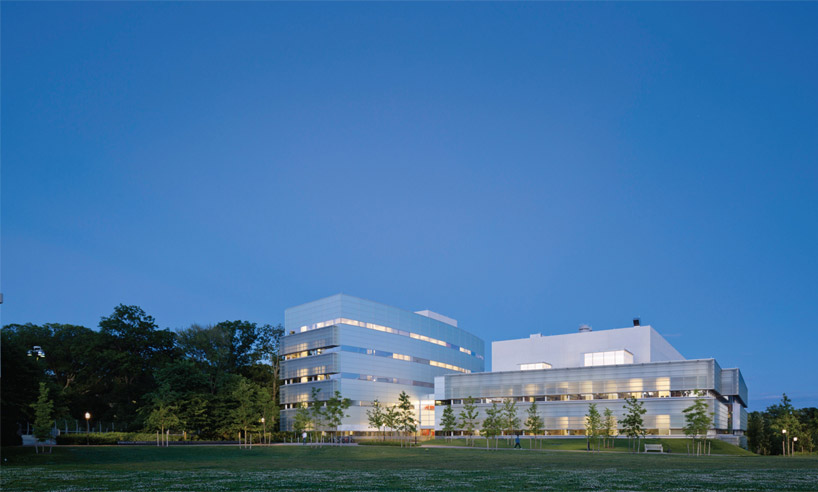 princeton neuroscience institute, princeton university
image © michael moran
analyzing further why the communication of philosophies and the connection between clients, architects and the public are creating the faults within architecture, moneo attributes it to the advancement of construction itself and ease of form it has catalyzed. 'it is much more difficult to see the reasoning behind decisions of architecture because they are only justified as they have been built,' states moneo. 'when architecture was limited and was much more contained by the difficulties it had with the construction itself, it actually helped explain what form was and why.'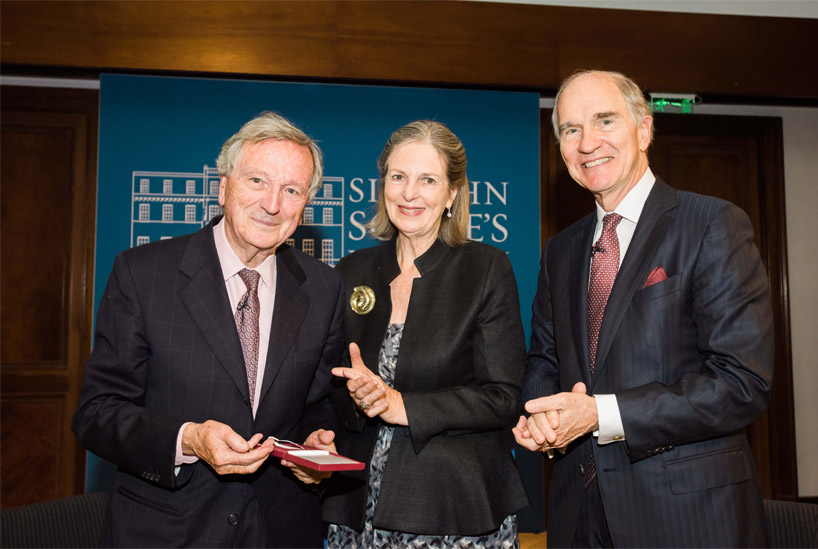 rafael moneo presented with the soane medal for contribution
image © max wilson
every form can be built today, according to rafael moneo, winner of the pritzker prize, RIBA royal gold medal, praemium imperiale award, and now the soane medal for contribution. for an architect who has devoted his career to building where construction, materials and form directly and closely intertwine with time, setting and society, the ease of production has generated frustrations and faults to what he perceives as architecture's founding principles. in understanding this, it is clear why moneo has received his latest award as he has truly broadened the understanding of architecture and the built environment.

after presenting the annual soane lecture, moneo was in conversation with sir david chipperfield
image © max wilson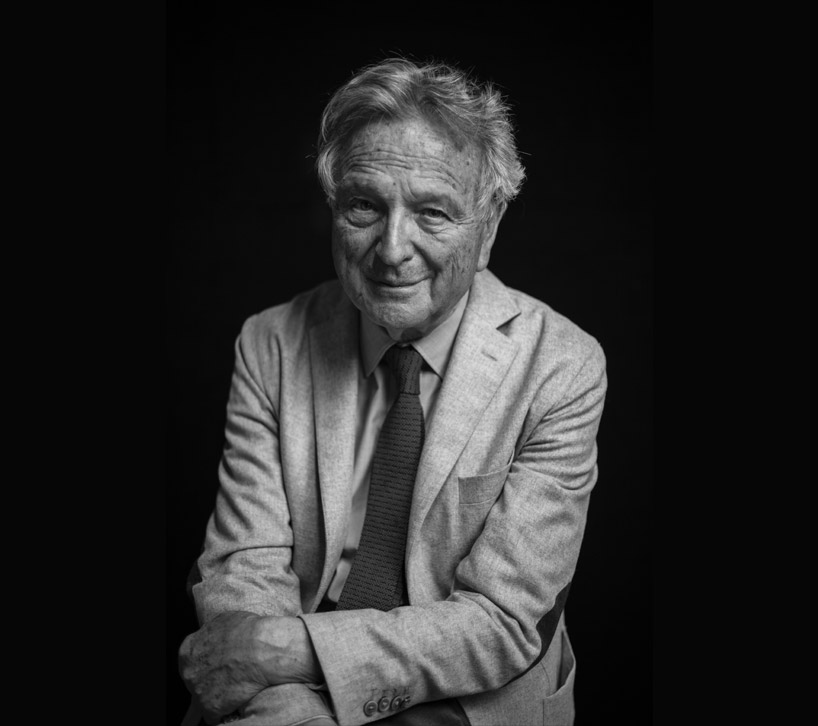 portrait of the spanish architect rafael moneo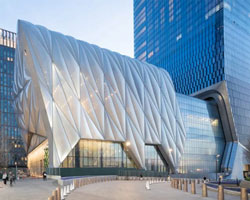 jan 20, 2020
jan 20, 2020
dec 27, 2019
dec 27, 2019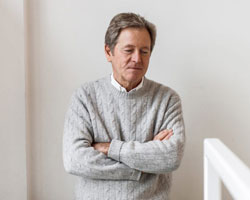 dec 05, 2019
dec 05, 2019
nov 07, 2019
nov 07, 2019
sep 29, 2019
sep 29, 2019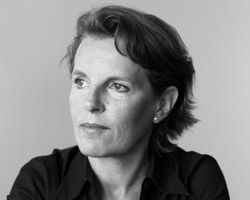 jul 14, 2019
jul 14, 2019
sep 12, 2017
sep 12, 2017
dec 06, 2014
dec 06, 2014
apr 08, 2014
apr 08, 2014
a diverse digital database that acts as a valuable guide in gaining insight and information about a product directly from the manufacturer, and serves as a rich reference point in developing a project or scheme.