spanish architecture firm ramón esteve estudio has completed 'cottage in the vineyard' in the municipality of fontanars, spain. located on the outskirts of a small village, the design is well integrated into the environment and is positioned between an area of pine forests and grapevine fields.

the house frames views of the surrounding pine trees and vineyard
all images © mariela apollonio
'the countryside retreat was generated from the idea of a standard traditional rural house with its pitched roof, applying a new concept of space afterwards', says ramón esteve estudio. the entire program is allocated across a single story, with a wide porch placed at the end of the house. this connects the home to the landscape, the pine trees, and the vineyard beyond.

the concrete shell is interrupted by wooden boxes
the home consists of a long concrete shell, which organizes the dwelling's programs. the structure is crossed transversely by rooms materialized as wooden containers. passive design techniques include the use of solar panels and the naturally insulating material, mineral wool. natural daylighting is also optimized in order to increase energy efficiency.
video courtesy of ramón esteve estudio

white concrete and pale timber create a clean aesthetic

the pitched roof was inspired by the area's vernacular structures

the use of timber and pine wood is prevalent throughout the scheme

the house is modulated by timber planks measuring 20 centimeters in width

the pinewood furniture and the carpentry have been specifically designed

the views are framed by the pine wood surfaces that intersect the central space

the porches can be totally secured when the house is not inhabited

thermal insulation contributes to the scheme's passive design strategy

the project seeks the maximum integration between landscape and environment

the timber structures can be open or closed to the environment

at night, the landscape is illuminated by the cottage

the dwelling is situated on the outskirts of a village in the municipality of fontanars

the home's remote location creates a private retreat for the owners

access to the plot is via a path flanked by olive trees
Save
Save
Save
Save
Save
Save
oct 22, 2017
oct 22, 2017
oct 17, 2017
oct 17, 2017
oct 12, 2017
oct 12, 2017
oct 10, 2017
oct 10, 2017
oct 10, 2017
oct 10, 2017
sep 14, 2017
sep 14, 2017
oct 10, 2017
oct 10, 2017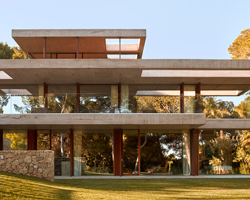 jul 23, 2017
jul 23, 2017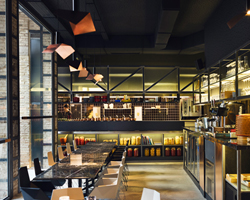 jan 12, 2017
jan 12, 2017