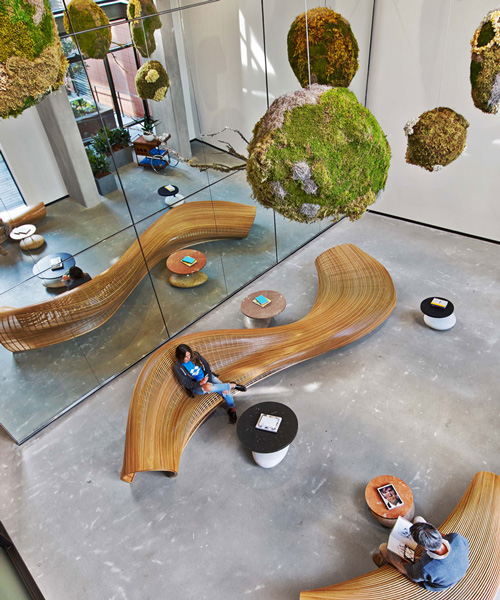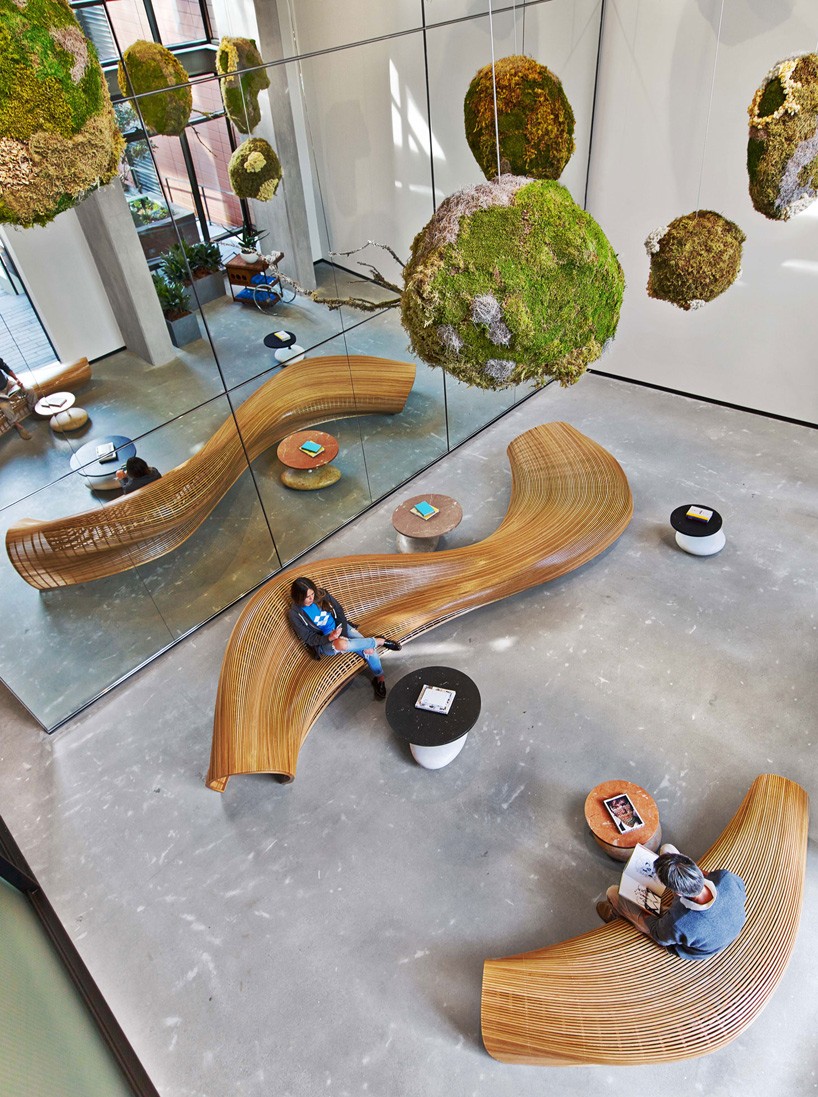 nov 03, 2016
rapt studio revamps 300,000 sq ft dropbox HQ in san francisco
rapt studio has conceived the new re-vamped headquarters from dropbox in san francisco. the office occupies a 300,000 square foot and is dispersed with different working environments to allow employees to collaborate and work anywhere they like.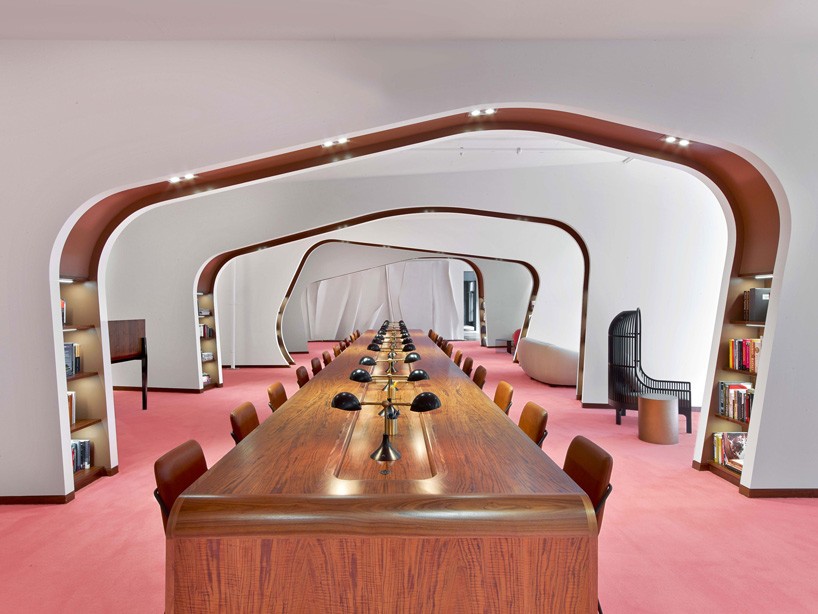 rapt studio dropbox HQ: all images © eric laignel / courtesy of rapt studio
the workspace is designed to cater for different modes of work. rapt studio approached dropbox's brief by piecing the expansive office with deliberate visual cues using the city of san francisco as a direct influence. the concept of creating 'neighborhoods' was a solution to tackle workspaces that are organized around narrow hallways. instead, the designers distinguished themed spaces flanked by portals and meeting rooms to align with the needs of different departments. this enables and encourages groups of 40 to 50 people to create their own company subcultures based on their collective personalities, from quiet and industrious engineers to more social, vocal marketers.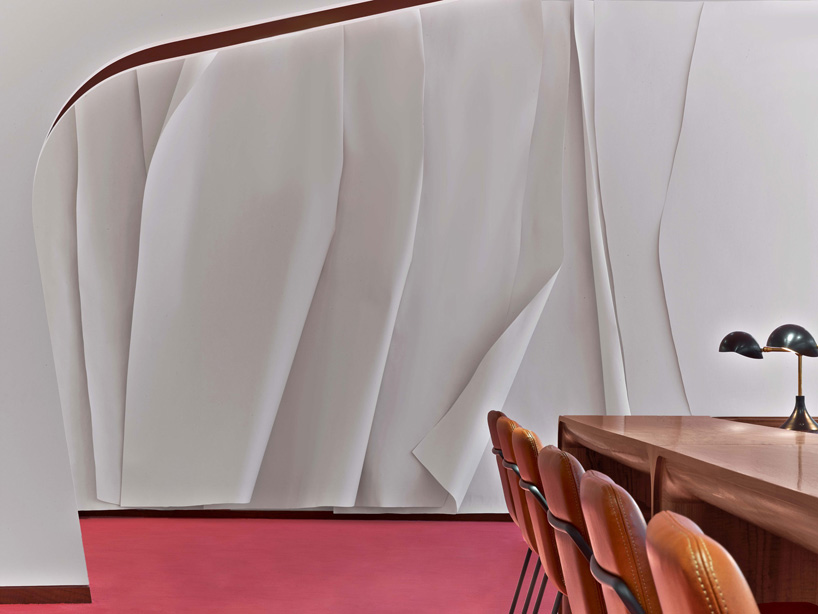 the soft-toned library reference italian cinemas from the 1970s
within the office, neighborhoods include 'the library'; defined by round corners, carpeting and pink wallpaper, the influence directly from 1970s cinemas in italy. 'the purposeful deep focus room' is a darker room that brings the employee's work front and center, meanwhile the 'casual karaoke bar' is a reference to the company's startup days featuring a basement bar and happy hour on a friday.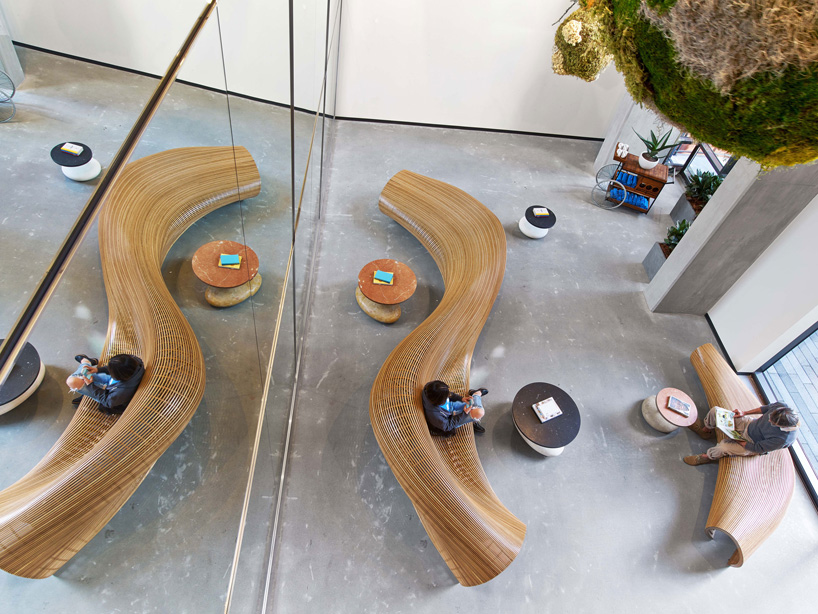 the lobby is designed to be welcoming, with reflective surfaces and suspended greenery
the green-filled the lobby with suspended terrestrial moss balls is welcoming; floor-to-ceiling mirrors that blends the distinction between inside and out. in so doing, the mirrors also reflect dropbox's core values: infinite depth of storage and possibility.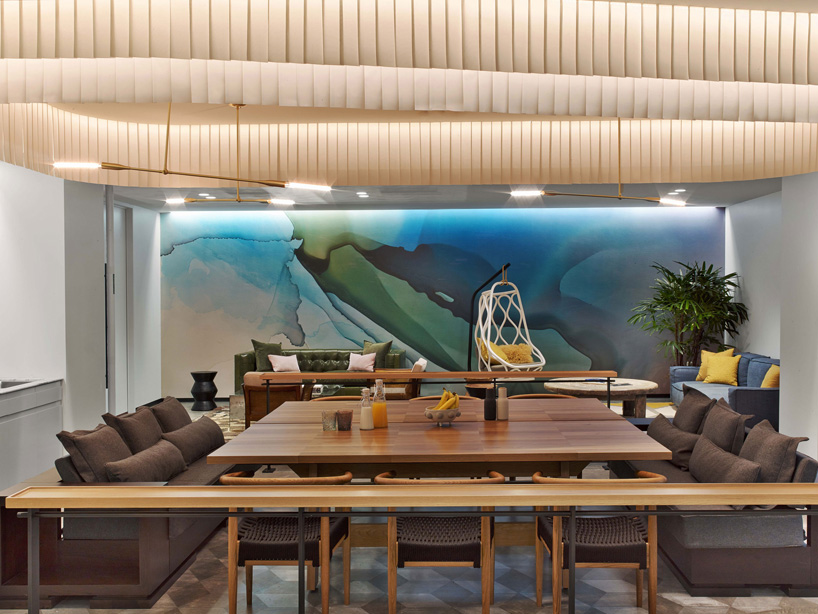 the office features strategic spaces for different modes of work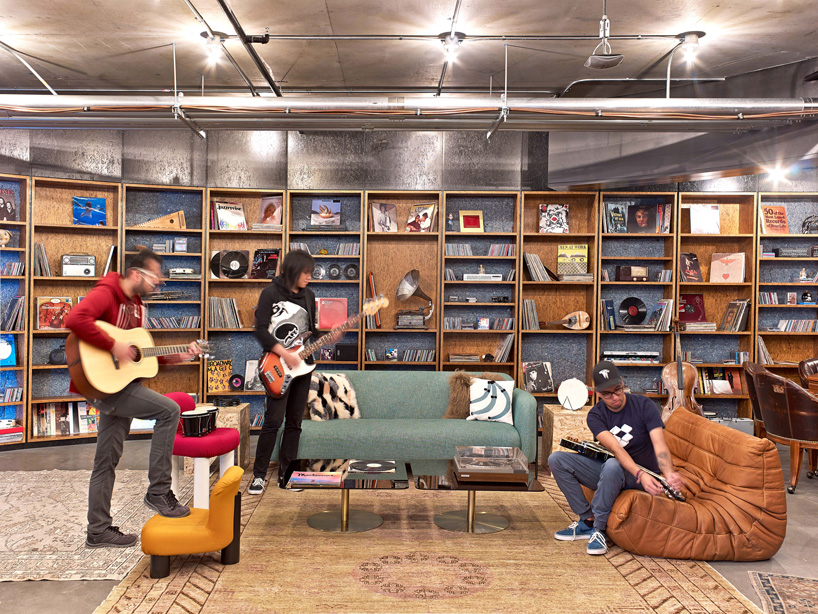 the casual karaoke bar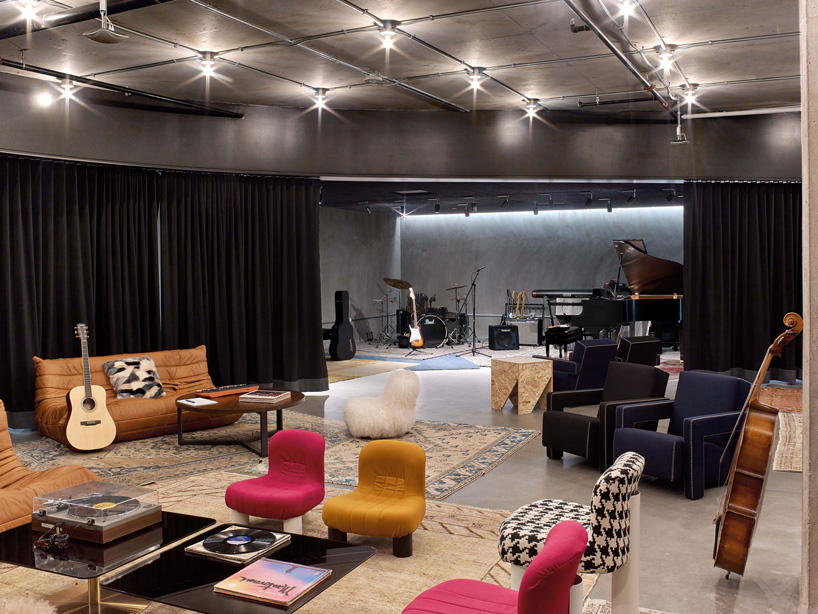 the bar is a gathering space designed in the spirit of a house's basement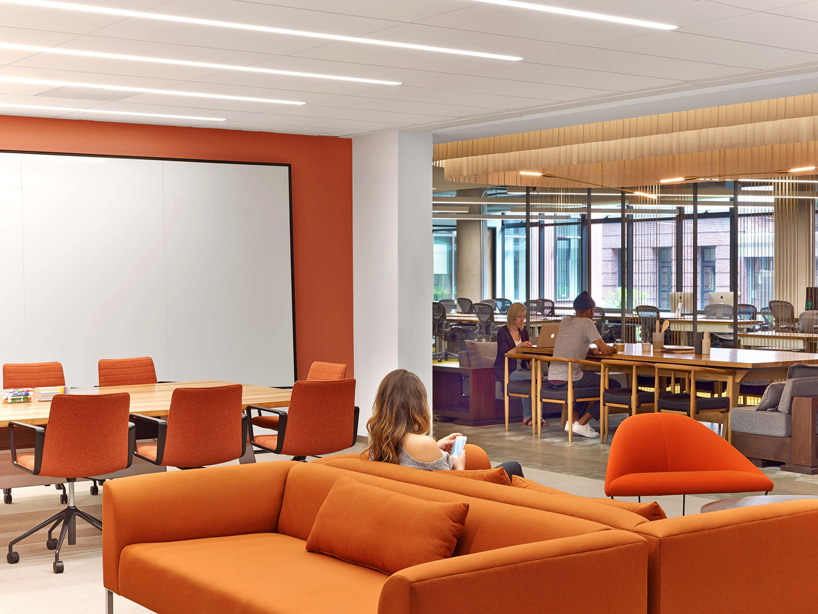 distinctive neighborhoods flanked by portals and meeting rooms to align with the needs of different departments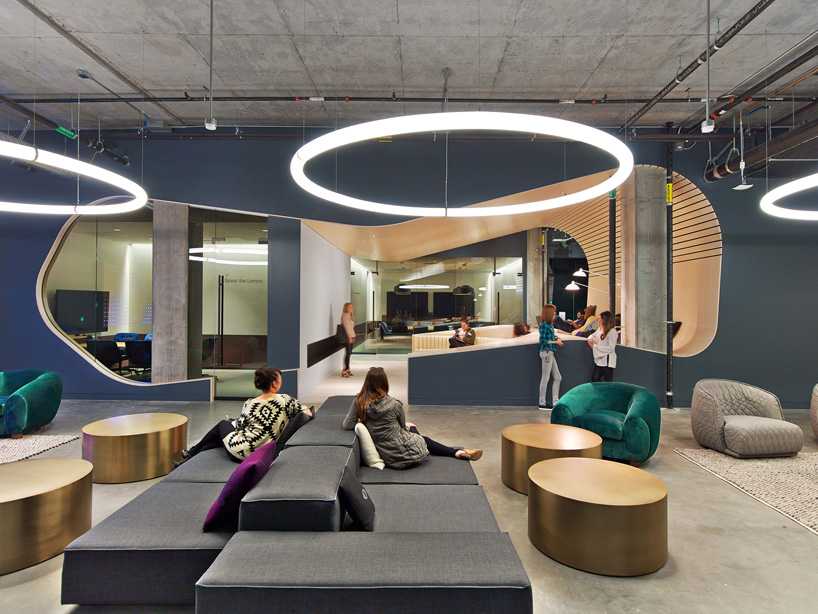 rapt studio has created bustling city layout based on landmarks, neighborhoods, and shared community values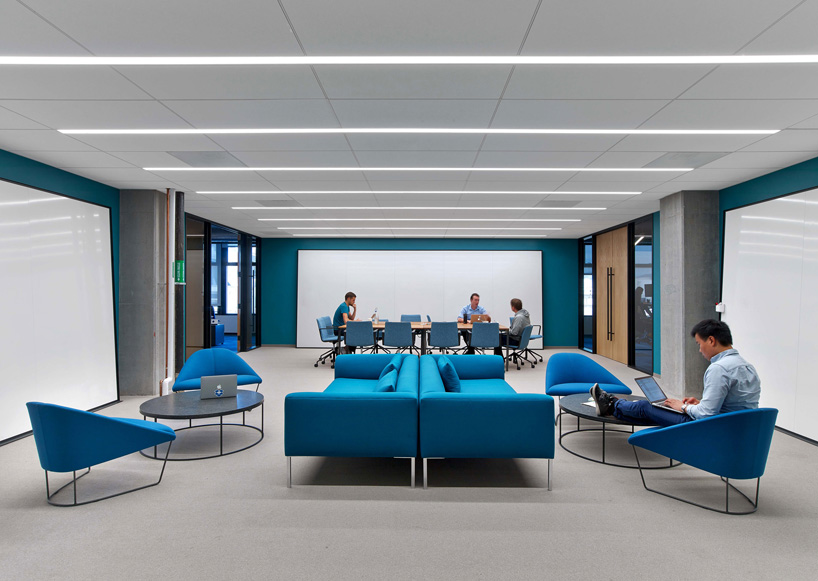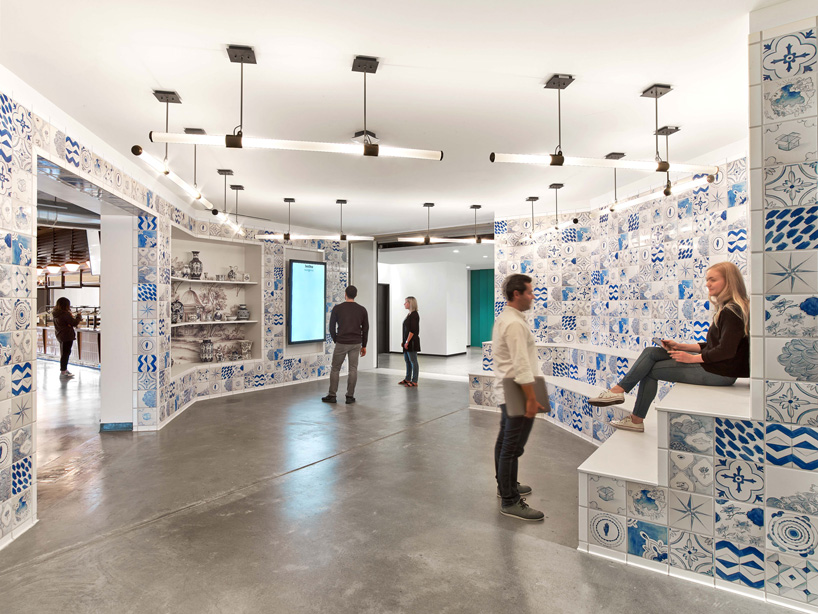 Save
Save
Save
Save
Save
mar 23, 2015
mar 23, 2015
aug 31, 2014
aug 31, 2014
jul 20, 2014
jul 20, 2014
jul 13, 2014
jul 13, 2014
jan 02, 2014
jan 02, 2014
dec 24, 2013
dec 24, 2013
nov 02, 2017
nov 02, 2017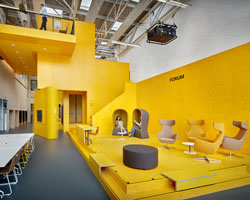 oct 13, 2017
oct 13, 2017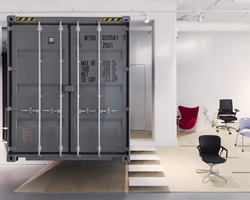 oct 03, 2017
oct 03, 2017