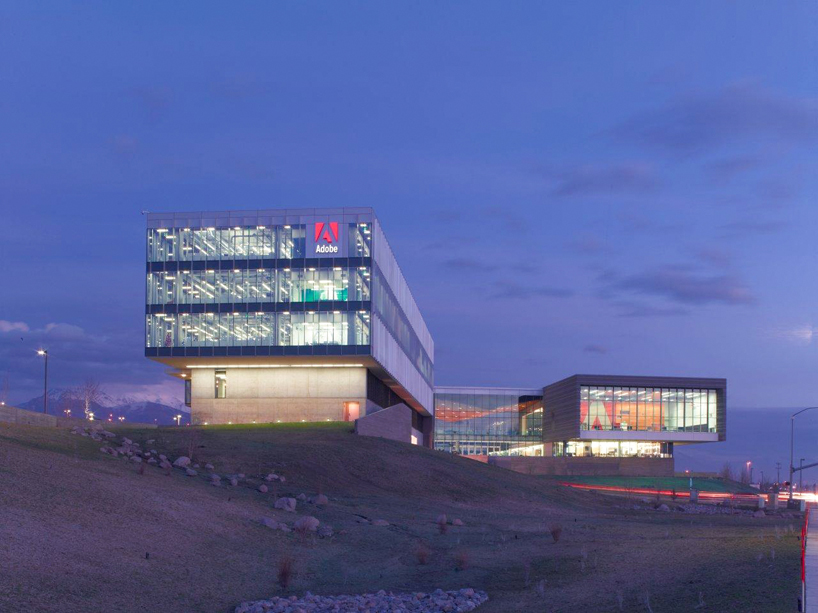 jan 09, 2013
rapt studio unveils the adobe campus in utah
'adobe campus' by WRNS studio, interiors by rapt studio, utah, united statesall images courtesy of rapt studio
american firm rapt studio has shared images with us showing their interiors in the new 'adobe campus' in lehi, utah, designed by san francisco-based firm WRNS studio with GSBS architects of salt lake city. adobe, a company that has had unmatched influence in the design world, with the integrative and collaborative repertoire of programs that make much of our contemporary design possible, wanted a new building that would reflect and extend the company's innovative and creative character. as far as linking interior spaces with artistic quality, the campus is virtually unmatched. world-renowned street artist el mac and tattoo artist mike giant were commissioned to create large colorful murals that cover entire walls. open connected spaces create a sense of community amongst the workers, promoting collaboration throughout the light-filled structure. pockets of vibrant seating areas contain couches and chairs to join fellow employees in conversation or to simply relax. a cafe keeps the inhabitants well fed and a full sized NBA basketball court, gym, and rock climbing wall keeps them well exercised, with a game room titled 'the bunker' containing billiard tables and table-tennis keeps them entertained. remnants of adobe's components are found throughout the 260,000 square foot facility, including floor-to-ceiling-height pantone swatches for decoration and interactive components that mirror their programs' intuitive use. 

video © rapt studio
david galullo, CEO and design principal of rapt studio states:  'this is a benchmark project for us, we were brought in as an agent of change to showcase adobe's existing culture and magnify it through workplace design, drawing upon the company's roots in creativity and innovation to fuel the space. by aligning the interests of adobe's customers, employees and leadership, we were able to create a space that is the gold standard for integrated workplaces. design should solve ongoing challenges, inspire unparalleled performance and connect people and places in a meaningful way.'
'rapt's design captures the magic of adobe, by making our innovative spirit manifest throughout the entire building, they delivered on the promise to connect adobe's brand to our employees, which in turn extends to our customers. this amazing building will not only help us attract top talent, but inspire that talent to excel here,' adds bradley rencher, senior vice president and general manager, digital marketing business, adobe.
large open halls foster collaboration and socialization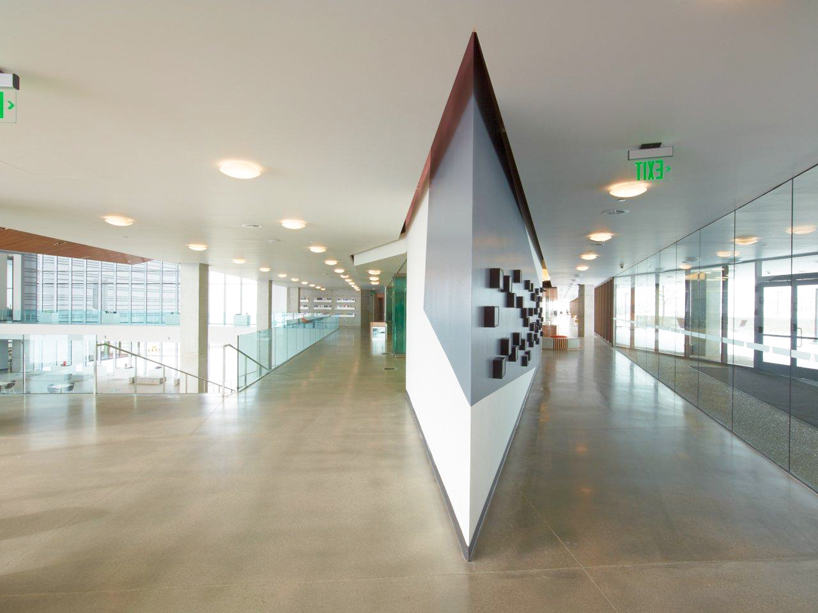 light filled corridors connect several parts of the structure
large murals by well known artists decorate the walls
contemporary spaces create a dynamic work environment
fathering areas and interactive screens on the walls
(left) seating areas(right) large-scale decorations enliven the spaces
stair well
main stair case
work areas decorated in pantone swatches
cafe seating booths
meeting/conference room
NBA regulation court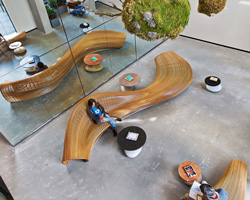 nov 03, 2016
nov 03, 2016
mar 23, 2015
mar 23, 2015
aug 31, 2014
aug 31, 2014
jul 21, 2017
jul 21, 2017
jul 16, 2017
jul 16, 2017
jul 11, 2017
jul 11, 2017