opening in time for the 2016 olympic games, 'refettorio gastromotiva' is a michelin-starred soup kitchen in rio de janeiro. designed by metro arquitetos, the restaurant is part of acclaimed chef massimo bottura's 'food for soul' initiative, which aims to combat waste by transforming food not deemed suitable supermarkets — such as oddly shaped vegetables or fruit that is slightly too ripe — into tasty, nutritious meals.

the restaurant is part of acclaimed chef massimo bottura's 'food for soul' initiative
image by ilana bessler (also main image)
the project resulted from a collaboration between bottura, ONG gastromotiva — run by chef david hertz — and alexandra forbes, a brazilian gastronomy journalist. the trio worked alongside a creative team that included vik muniz, maneco quinderé, the campana brothers, and metro arquitetos. 'we need the architect to create a beautiful space, we need designers to create beautiful tables and chairs, and we need artists to put art everywhere to rebuild the dignity of the people,' said bottura.

large inviting doors open up onto the adjacent square
image by ilana bessler
the team chose to site the restaurant in a region of rio where those without permanent homes would benefit most. situated on the edge of a small square, adjacent to one of the neighborhood's main thoroughfares, the building has been designed to establish a close relationship with its community. the exterior of the structure is clad in translucent poly-carbonate panels, with large inviting doors opening up onto the adjacent square.

the structure is clad with translucent poly-carbonate panels
image by ilana bessler
'a palette of authentic, industrial materials that are commonly found in the area, were employed resulting in an honest, no-frills aesthetic which celebrates the essential construction elements and services,' explain the architects. during the summer games, celebrated chefs from across the globe cooked surplus food, offering meals to those who need them most. read more about the project here.

a palette of authentic, industrial materials has been used throughout
image by ilana bessler

the entire building was constructed in just 55 days
image by ilana bessler

during the summer games, celebrated chefs from across the globe cooked surplus food
image by angelo dal bó

the initiative offers meals to those who need them most
image by ilana bessler

steps leading to the upper level form an amphitheater-like setting
image by ilana bessler

the building has been designed to establish a close relationship with its community
image by angelo dal bó

the project resulted from a collaboration between massimo bottura, ONG gastromotiva, and alexandra forbes
image by angelo dal bó

the restaurant is situated between the lapa arches and the aterro do flamingo
image by ilana bessler

free lunches are provided as part of the project, while paying guests bring revenue during evening hours
image by ilana bessler
project info:
client: gastromotiva
site area: 320 sqm
constructed area: 425 sqm
date of project: may 2016
architectural project: gustavo cedroni, martin corullon, helena cavalheiro, marina ioshii, amanda amicis, gabriela santana, joão quinas, luís tavares, manuela porto, rafael de sousa, renata mori
construction company: souza camargo
structural consultant: ricardo bozza – inner
electrical consultant: PKM consultoria e projetos
hydraulic consultant: usina consultoria e projetos
climate control: bonar engenharia térmica
acoustic control: marcos holtz
Save
Save
Save
Save
Save
Save
Save
Save
Save
Save
Save
Save
Save
Save
Save
Save
Save
oct 11, 2017
oct 11, 2017
oct 10, 2017
oct 10, 2017
sep 26, 2017
sep 26, 2017
sep 20, 2017
sep 20, 2017
aug 20, 2017
aug 20, 2017
jul 11, 2017
jul 11, 2017
sep 30, 2016
sep 30, 2016
sep 22, 2015
sep 22, 2015
feb 18, 2015
feb 18, 2015
feb 11, 2014
feb 11, 2014
mar 14, 2013
mar 14, 2013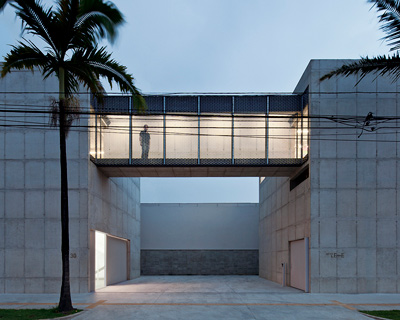 mar 06, 2013
mar 06, 2013
sep 05, 2016
sep 05, 2016
aug 23, 2016
aug 23, 2016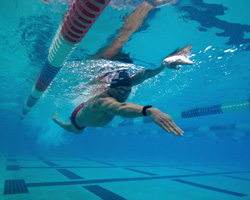 aug 17, 2016
aug 17, 2016
aug 15, 2016
aug 15, 2016
aug 12, 2016
aug 12, 2016
aug 12, 2016
aug 12, 2016