jun 25, 2010
re:focus house at the solar decathlon
're:focus house' by the university of florida in madrid, spain image courtesy of the university of florida
the team from the university of florida has completed the build of the 're: focus house' as their official entry into europe's first solar decathlon. inspired by 'the cracker house', a style of small nineteenth-century dwelling native to north florida, the house focuses on simple forms and natural ventilation. a key component of the team's design is the reintroduction of the 'dog trot', a centrally located breezeway that acts as the main entry of the house leading out to the patio area. in addition to extending the living space outdoors, the 'dog trot' helps aerate the house through cross ventilation.
to facilitate the assembly of the house, the design is modular in structure and space. much like building with lego, the team assembles the house using a main building block module, which is 2.5 by 5 meters in size. the breezeway divides the house into two separate areas: the west side consists of three modules devoted to living space and social activities, which the east side utilizes two modules for a bedroom and office area.
on top of generating enough energy for the inhabitants of the house, the photovoltaic panels act as a canopy and shade the exterior space. cylindrical solar collectors are integrated into the building's skin rather than installed on the roof to aid in providing shade and visual privacy. much of the material gathered for the house were recycled to help reduce the design's carbon footprint.
exterior image courtesy of the university of florida
image courtesy of the university of florida
dog trot breezeway image courtesy of the university of florida
vertical screen closed image courtesy of the university of florida
vertical screen open image courtesy of the university of florida
vertical screen detail image courtesy of the university of florida
cylindrical solar collectors on the south facade image courtesy of the university of florida
image courtesy of the design training
night view image courtesy of the university of florida
pre-build phase image courtesy of the university of florida
image courtesy of the university of florida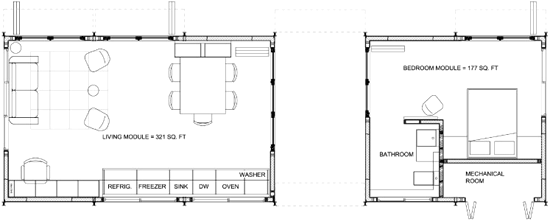 floor plan image courtesy of the university of florida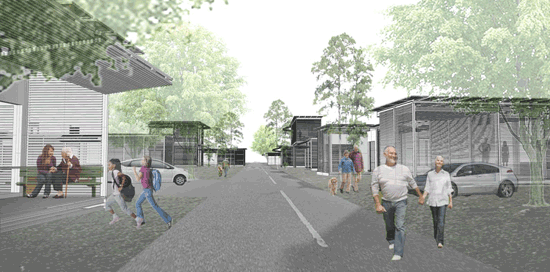 community proposal image courtesy of the university of florida
jul 24, 2017
jul 24, 2017
jul 21, 2017
jul 21, 2017
may 12, 2017
may 12, 2017
jul 26, 2017
jul 26, 2017
jul 21, 2017
jul 21, 2017
jul 15, 2017
jul 15, 2017