sep 30, 2014
reMIX studio illuminates skeleton hutong with hidden lights at BJDW
remix studio illuminates skeleton hutong with hidden lights for BJDW 2014
image © remix studio

beijing-based reMIX studio has created 'a-void (yangmeizhu 2)', an immersive light installation that completely transforms the interior of an empty hutong building for 'BJDW beijing design week 2014'. the design is part of a pilot architectural project in dashilar, an area undergoing a slow process of urban redevelopment based on punctured architectural interventions.
as a result of the difficult and time consuming negotiation with the surrounding tenants, the fully renovated residential unit was delayed, resulting in an empty skeleton awaiting construction. reMIX decided to reconstruct the future configuration of the building through a light installation of wireframe volumes.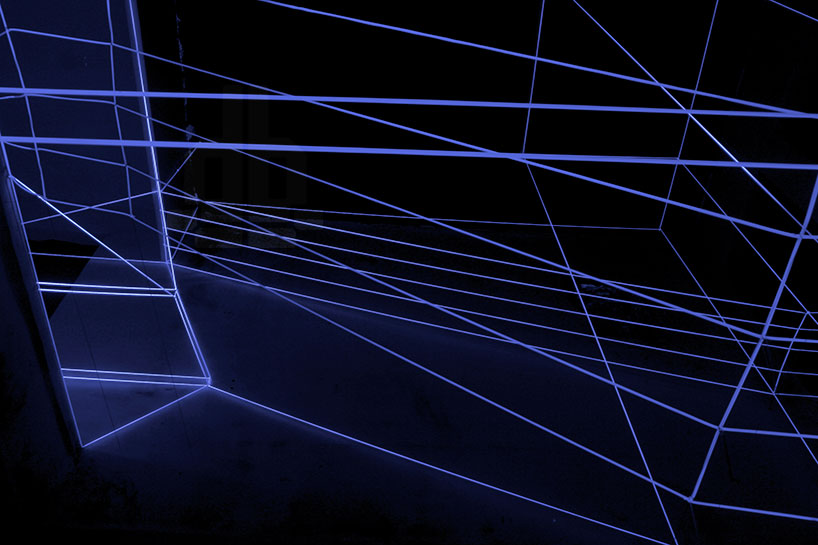 the glowing wireframe volumes outline the building's future reconstruction
image © reMIX studio
the different levels and staircases that spiral around the main double-height space are rendered through the use of white rubber bands that glow in the semi-darkness of the room, only lit up by hidden UV lights.
'in the background one can still see the textures of the existing walls, eroded by time and humidity, creating an interesting dialogue between the past and the future of the building.' says reMIX studio.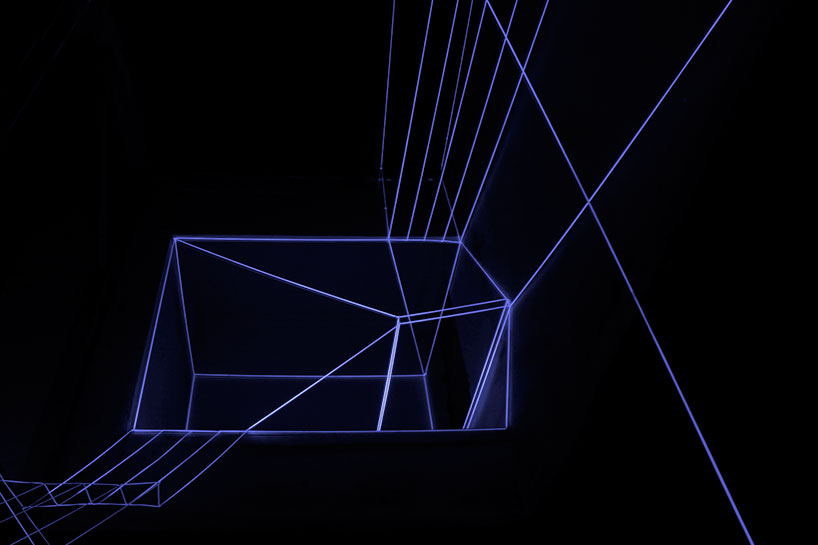 the proposed circulation is shown with illuminated rubber bands
image © reMIX studio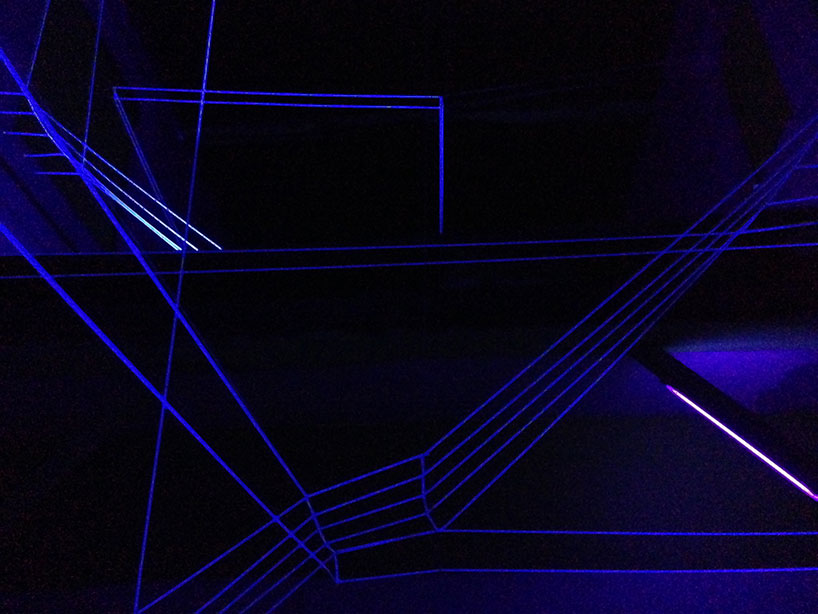 image © designboom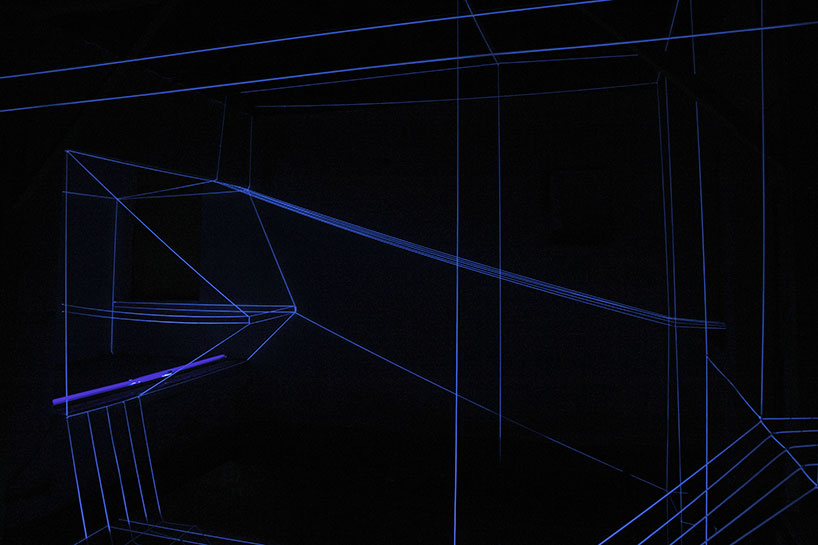 image © reMIX studio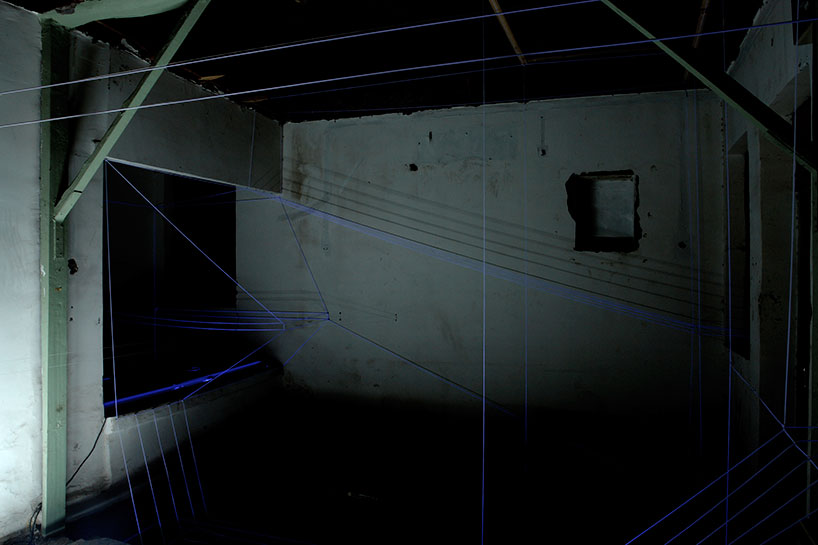 image © reMIX studio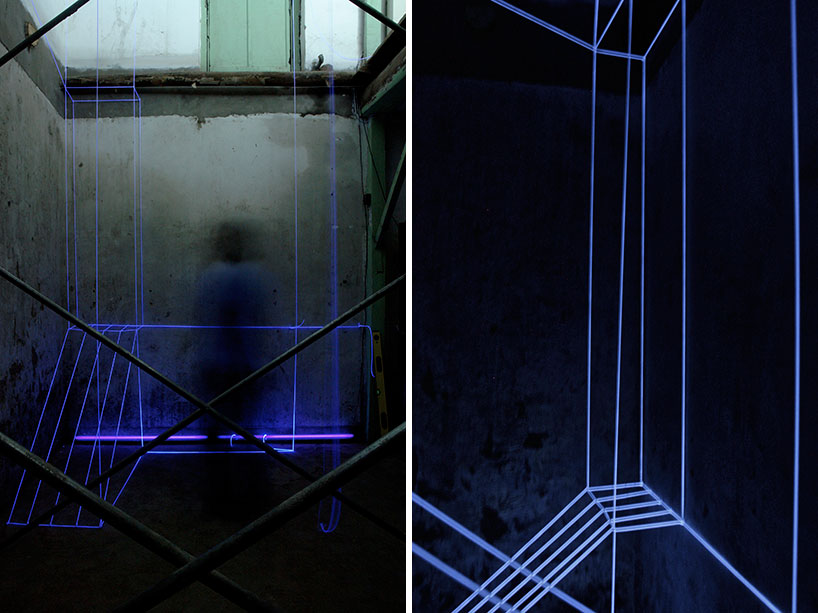 image © reMIX studio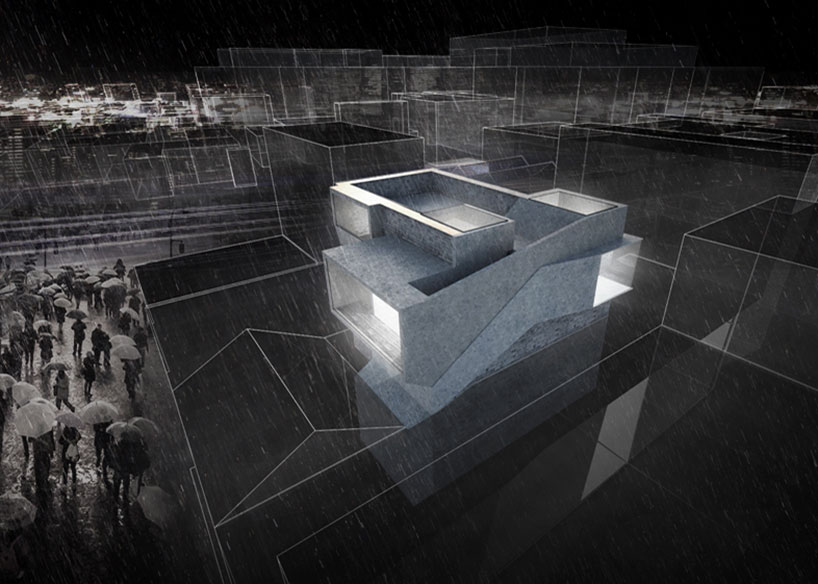 concept rendering of the a-void architectural project
image © reMIX studio
the site itself consists of a series of disconnected volumes on multiple levels arranged around two little courtyards, shared by different tenants. the project started as a small installation for the 2013 beijing design week in one of the uninhabited rooms of the ground floor, exhibiting the concept for a potential residential redevelopment.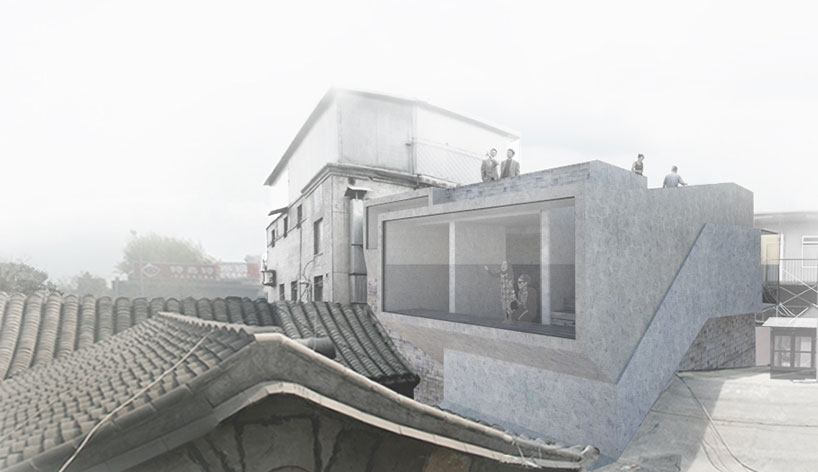 image © reMIX studio
the design aims to solve the vertical communication between the two main interior levels and the roof terraces as well as improving the critical illumination and ventilation of the ground floor.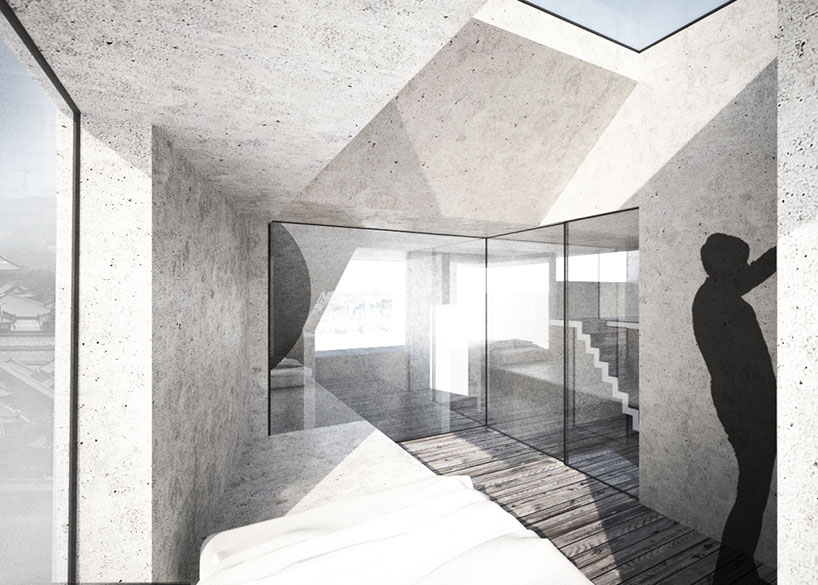 interior view of the proposal
image © reMIX studio
the construction of staircases that work as light-wells creates new vertical cores that help organize the whole internal program. a series of mezzanines maximizes the internal floor area while creating interesting visual connections; at the same time, small terraces and overhanging volumes extend the rooms outwards producing a new interface between interior and exterior spaces.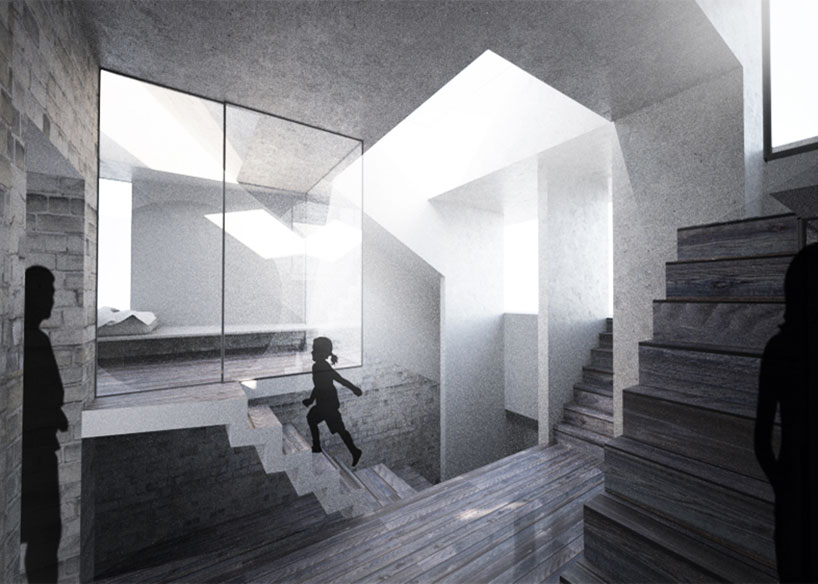 circulation spaces are illuminated with natural light
image © reMIX studio
project info:
name: a-void (yangmeizhu 2)
installation materials: cotton threads, white rubber bands, UV lights
floor area (m2):  60 sqm
budget: 2000 rmb
date of completion: 2014-09-25
location: beijing, china    
address: yangmeizhu 2, dashilar
office: reMIX studio
main designers: chen chen, federico ruberto, nicola saladino
collaborators: aniruddha mukherjee, an tairan
client: beijing dashilar investment ltd
nov 30, 2014
nov 30, 2014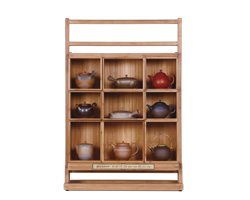 nov 04, 2014
nov 04, 2014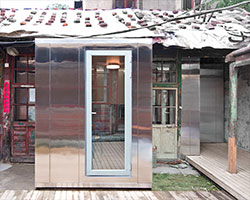 oct 15, 2014
oct 15, 2014
jun 21, 2017
jun 21, 2017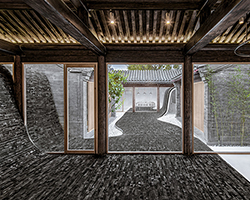 jun 12, 2017
jun 12, 2017
mar 14, 2017
mar 14, 2017