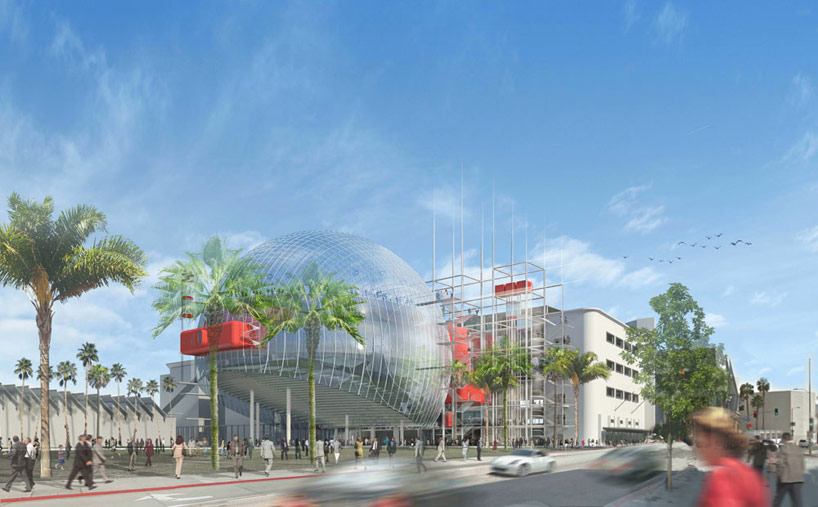 apr 14, 2013
renzo piano + zoltan pali: academy museum of motion pictures update
'academy museum of motion pictures' by renzo piano, california, USA all images © renzo piano
upon realizing the initial goal to collect 100 million dollars, the academy of motion picture arts and sciences has announced its plans for the new, and first, 'academy museum of motion pictures' in beverly hills, designed by italian architect renzo piano and local architect zoltan pali. the 300,000 square-foot structure will be the result of a revitalization of the historic may company wilshire building in los angeles, restoring the facades which face wilshire and fairfax streets amidst the los angeles county museum of art campus. originally constructed in 1938 and left vacant for the past 20 years, the addition of exhibitions, gallery spaces, screening rooms, an interactive education center and demonstration laboratories will weave the building back into LA's urban and cultural fabric.
the collection will feature over 140,000 films, 10 million photos, 42,000 original film posters, 10,000 production drawings, props, costumes, equipment and behind-the-scenes personal accounts from artist and technical innovators to illustrate the rich history of cinema and its constant development.
update:
we have updated the original article published on october 19th, 2012 with additional images and drawings below to further illustrate the structure.

video © oscars academy
interior illustration of premier theaterimage courtesy of the academy
rooftop terraceimage courtesy of the academy
special events dining roomimage courtesy of the academy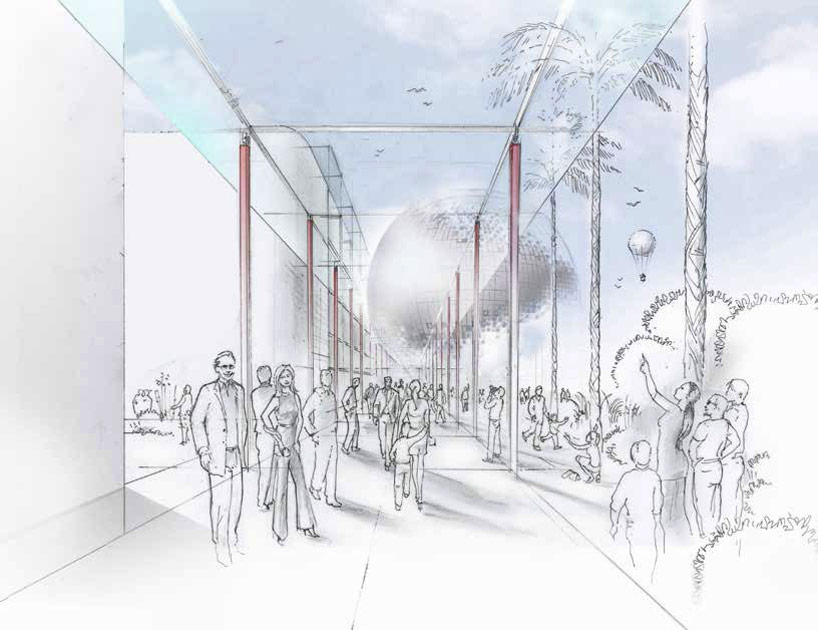 entrance from the lacma campusimage courtesy of the academy
model
site plan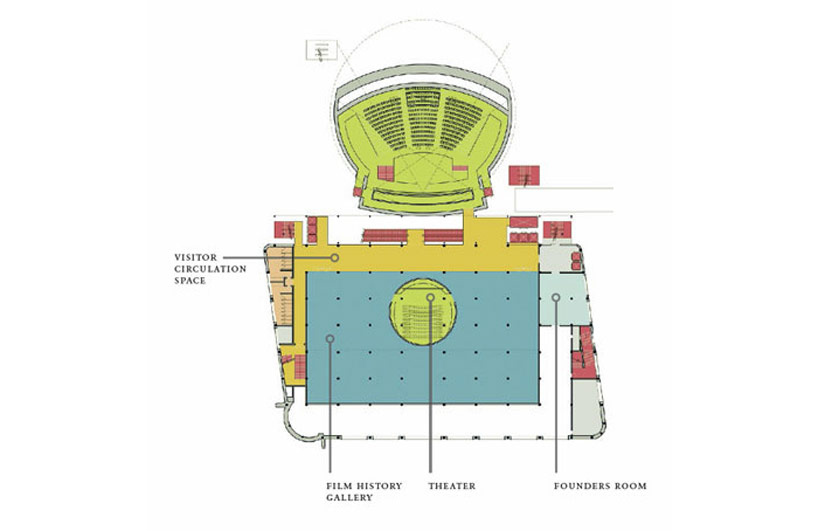 floor plan / level 0
section
section
approach from the street
'the design for the museum will finally enable this wonderful building to be animated and contribute to the city after sitting empty for so long, I am very inspired by the academy's name and mission, the idea of the arts and sciences working together to create films. our design will preserve the may company building's historic public profile while simultaneously signaling that the building is taking on a new life that celebrates both the industry and art form that this city created and gave to the world.' – renzo piano
large iconic dome on the backside of the structure
the scale and character of the original building is restored, paying homage to the history of film
entrance
jul 10, 2017
jul 10, 2017
may 15, 2017
may 15, 2017
mar 30, 2017
mar 30, 2017