marking the 8th edition of the global architecture and urbanism forum, reSITE 2019 returned to prague to bring together leading architects, designers and business leaders to discuss the future of our urban environments under the theme of 'REGENERATE'. designboom recently attended the event and hosted the keynote speakers – thomas heatherwick of heatherwick studio, and ravi naidoo, founder of design indaba.
martin barry of reSITE opened the event, which took place in prague's forum karlin on september 19th – 20th, 2019. this year the conference focused on issues such as climate change, urban revitalization and the younger generation's changing values and demands. in total, REGENERATE welcomed over 1200 attendees and 50 speakers from around the globe, including the likes of yosuke hayano of MAD architects and jee liu of wallaceliu.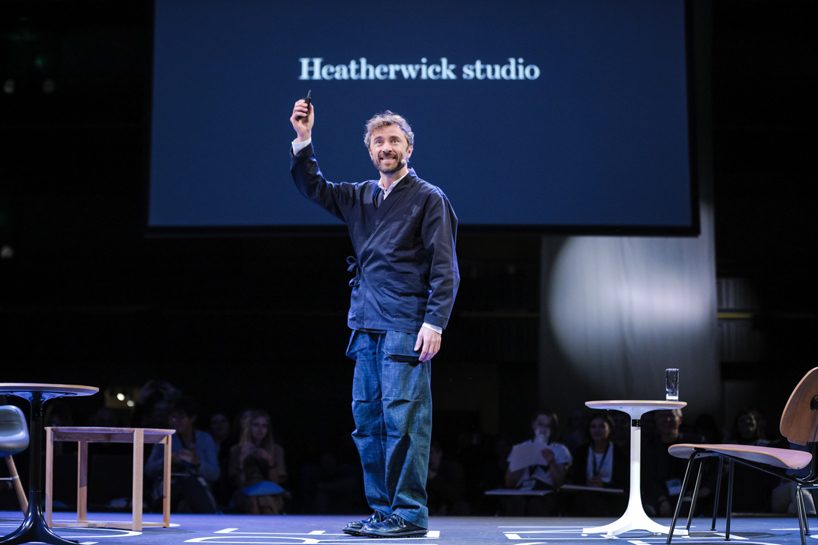 keynote speaker thomas heatherwick takes to the stage on the first day of reSITE 2019
image © tomáš princ (also main image)
as part of his lecture, thomas heatherwick unveiled a new regeneration project of prague's savarin complex in the city's historic center. the designer commented on the restoration of our existing built environment, insisting that we should, 'keep old buildings and work around them. the blessing of old buildings is their texture and soulfulness. the places we love tend to be multi-layered.'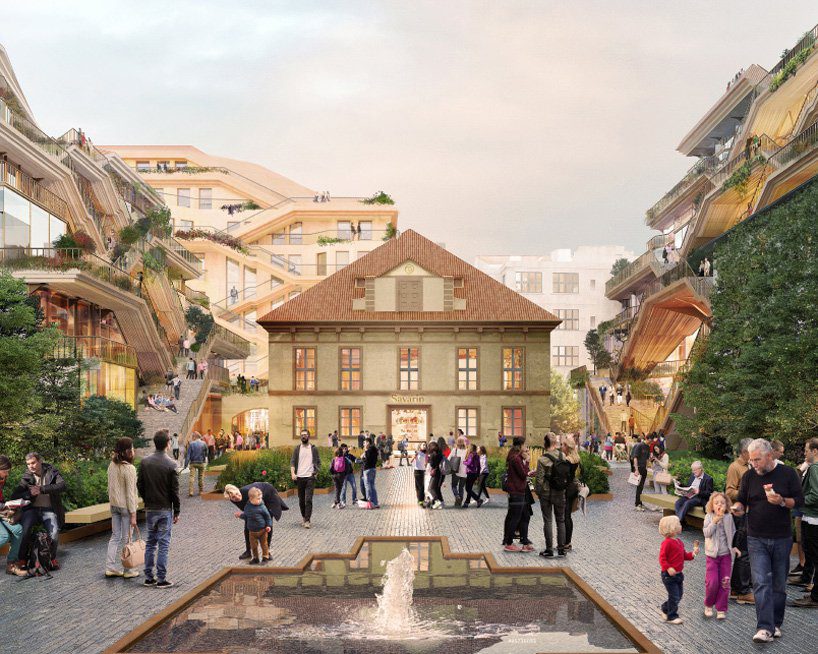 during the conference, heatherwick unveiled the savarin project planned for the historic heart of prague
image © heatherwick studio
in conversation with designboom's editor-in-chief birgit lohmann, heatherwick also dicussed the 'problem of bigness' and what he considers one of the most pressing issues regarding our urban environments. 'in a way the disaster of the last half a century or so, in the world of building design, has been a loss of humanness. and now the digital revolution is forcing humanness. and so I never thought I'd have a studio with 220 people, amazing people, I never thought that would happen. and that humanness came out of the digital and that's exciting.' you can read our full interview with heatherwick on designboom here.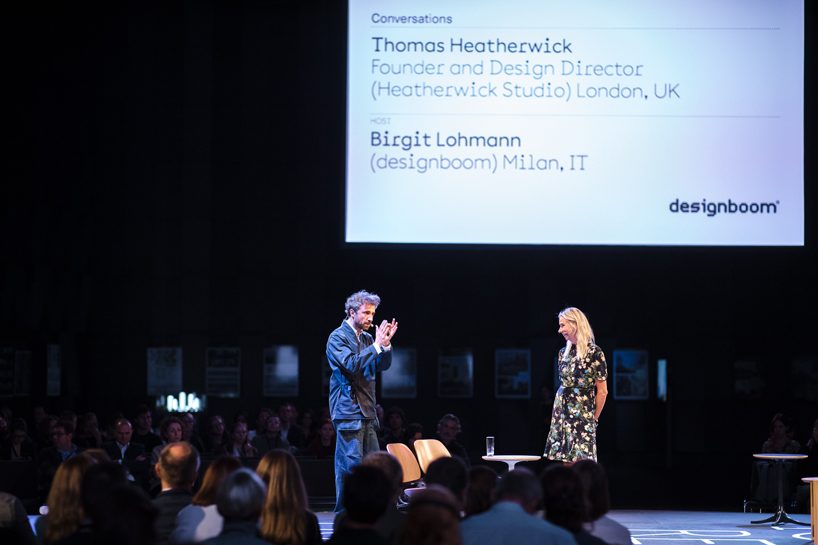 thomas heatherwick on stage with birgit lohmann at reSITE 2019
image © tomáš princ
ravi naidoo, founder of design indaba, kicked the conference off by asking us all to look introspectively with the question 'what's design for? is it in service for people? give it a higher purpose and a more noble service'. he stated that human creativity is the ultimate renewable energy and underlined the importance of technology for regeneration: 'in the last century, it was enough to be literate, now you have to be techno-literate.'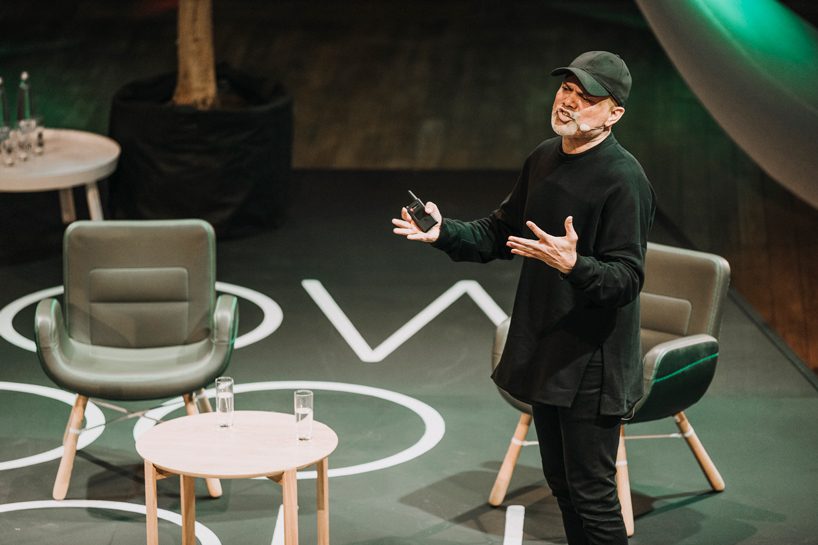 ravi naidoo of design indaba kicked the conference off in forum karlin
image © jakub cervenkai
on the second day of reSITE 2019 it was the turn of MAD architects' principal partner, yosuke hayano, to open proceedings. during his lecture, hayano presented a number of the firm's projects and discussed questions such as 'how can we trigger an emotional connection to architecture? how can we make architecture to be urban space so that people feel it is built for them?'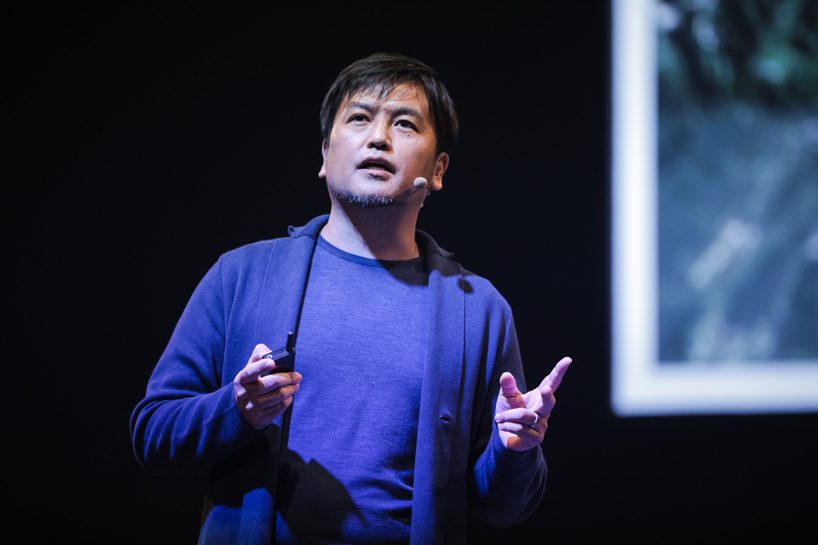 yosuke hayano of MAD architects opened day two of the conference
image © tomáš princ
hayano's opening discussion also focused on the revitalization of nature and bringing it back into people's daily life to ensure a better lifestyle and urban environment across every demographic. 'from young to old, people can come and enjoy the space. we want to make a journey for people to meet nature in another way,' – yosuke hayano, MAD architects.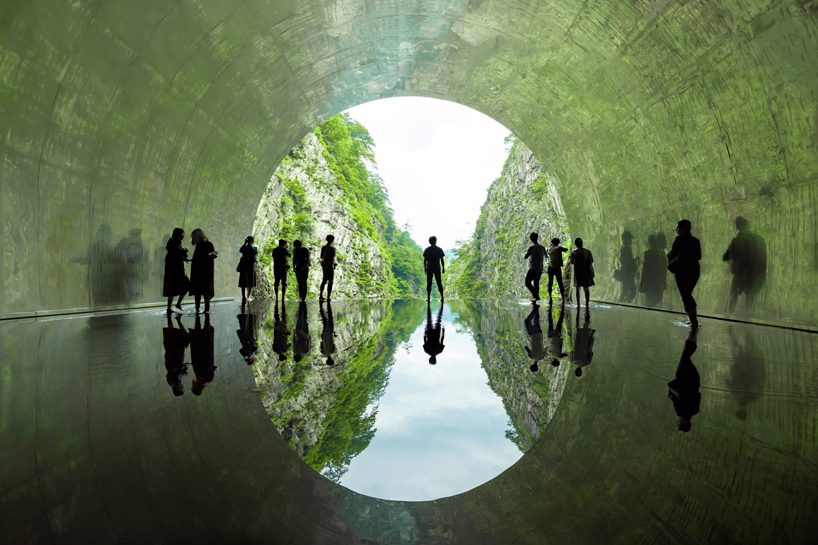 tunnel of light by MAD architects
image © osamu nakamura
on the second day of the conference, jee liu of london-based practice wallaceliu presented two adaptive reuse projects realized in the central city of chongqing in china. in reference to reSITE 2019's theme of REGENERATE, both schemes deal with urban revitalization and the idea of engaging with up and coming urban areas in large chinese cities.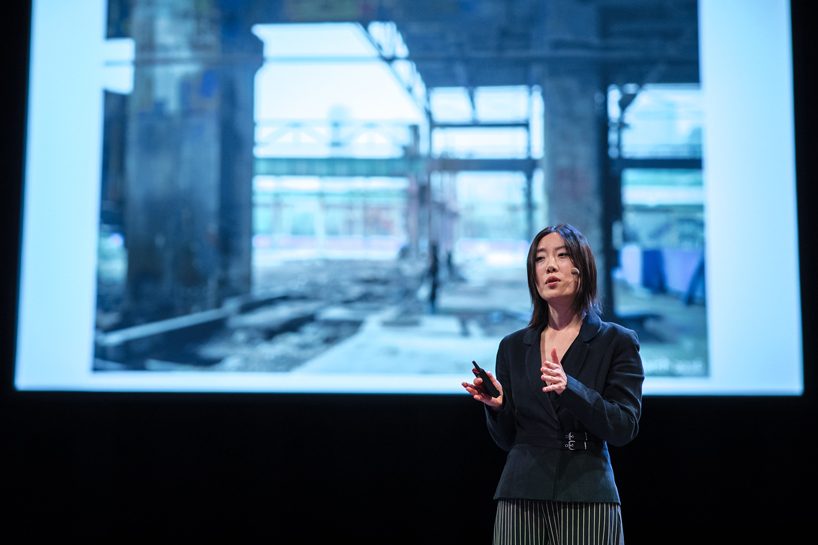 jee liu presenting wallaceliu's chongqing industrial museum project
image © tomáš princ
liu commented, 'it was our first attempt in china to make a very radical design but with a very subtle language, which is very hard to achieve on the ground. the idea of breaking down that delineation and encouraging free movement has stayed on with us since then.'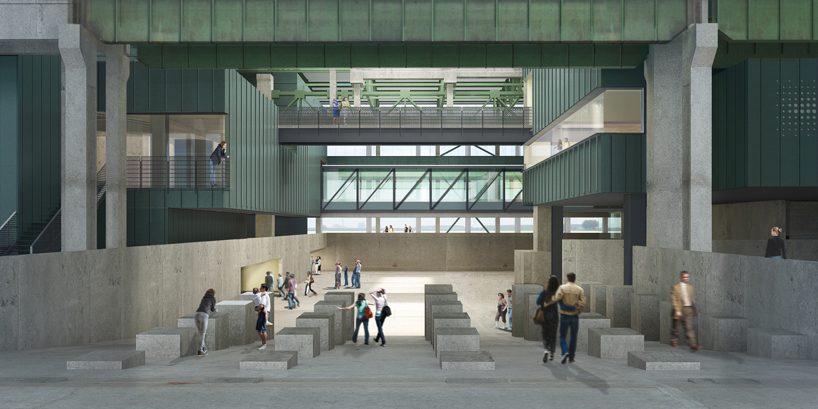 chongqing industrial museum project by wallaceliu, presented during reSITE 2019
beatrice leanza, who was recently appointed as the executive director of the MAAT in lisbon was also speaking at reSITE 2019 REGENERATE, and designboom caught up with the italian curator to discuss climate change and her optimism regarding the future of our cities. 'I think things are achieved with patience and perseverance. I think it will also take generations and generational change to align to this quest. the most disruptive thing is not to break down economic systems, it's actually to change people's habits. that's what we have to work on and change. people change. it takes time but I'm really optimistic.'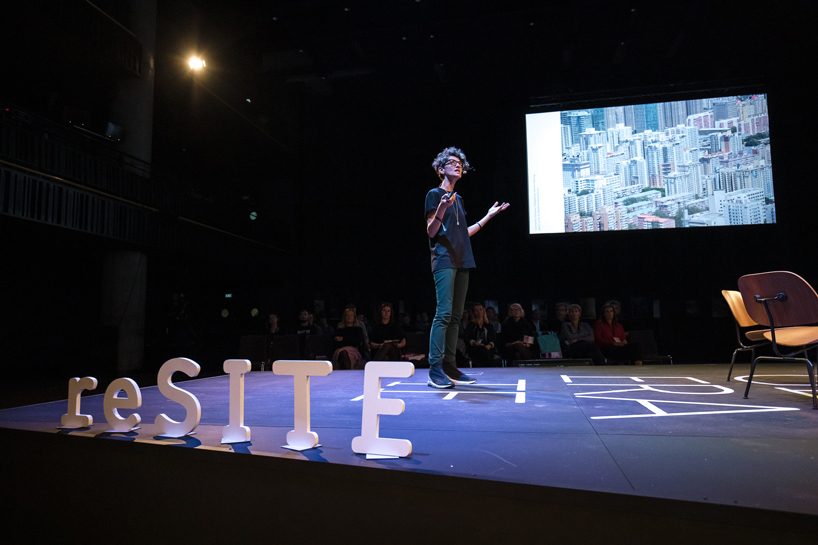 beatrice leanza takes to the stage in prague's forum karlin
during the conference, designboom also spoke with british curator beatrice galilee, where she discussed the use of technology and data in architecture and projects to encourage people to live in rural environments, despite mass migration to cities. 'we think about cities as a tiny landmass, but the actual volume of the planet that goes into providing raw materials and resources is huge,' galilee commented. 'to me, finding spaces for people to live is one of the huge problems of the 21st century.'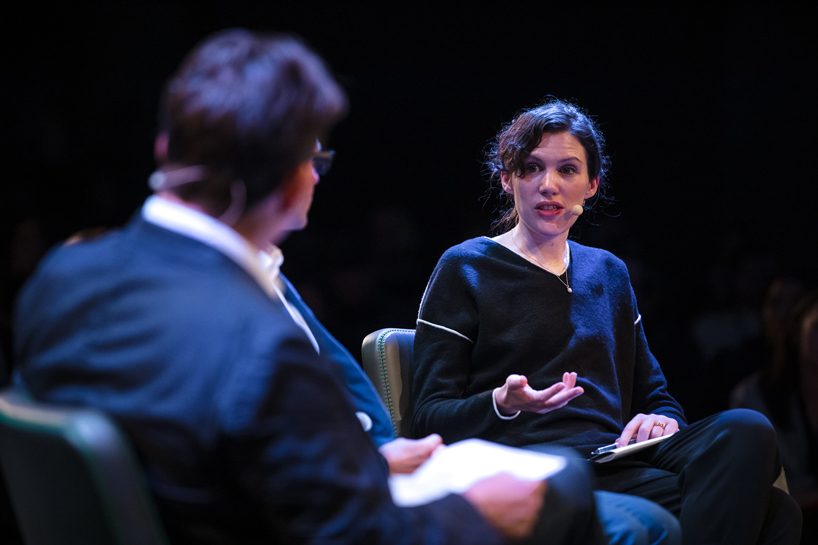 design curator and critic beatrice galilee in discussion during the scecond day of reSITE 2019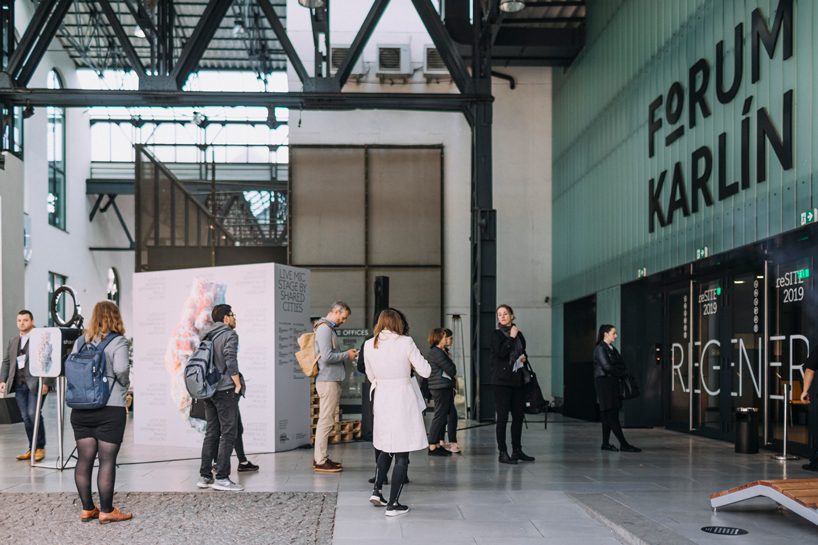 the two day event was held in prague's forum karlin between september 19 – 20, 2019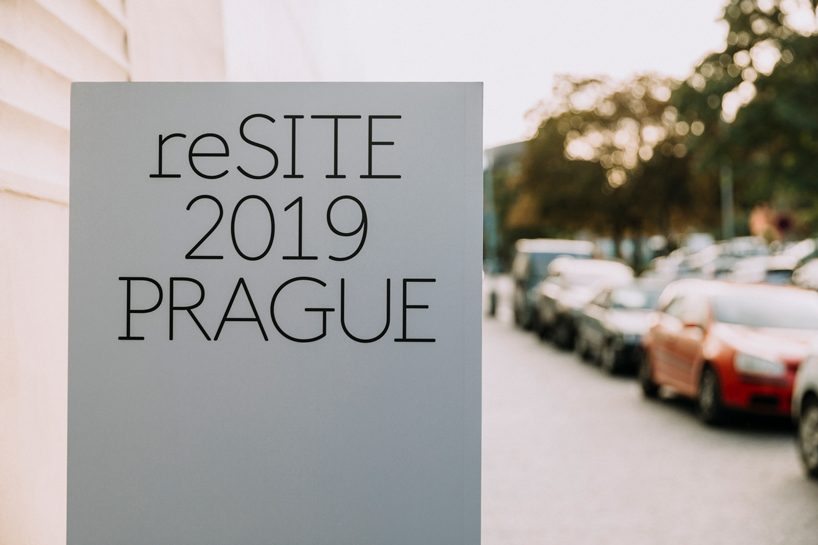 reSITE 2019 marked the 8th edition of the architecture and urbanism conference
event info:
event name: reSITE 2019 REGENERATE
powered by: reSITE
venue: forum karlin, pernerova 51, prague 8, czech republic
dates: september 19th – 20th, 2019
reSITE is an annual conference that brings together leading architects, urbanists and business leaders to discuss key issues within the built environment. under the theme of 'REGENERATE', 2019's event focused on sustainability, climate change and the future of our cities. taking place between september 19 – 20, 2019, the conference was hosted in prague's forum karlin and presented more than 50 speakers from around the world to over 1200 attendees.
reSITE 2019 speakers: yosuke hayano, bianca wylie, thomas heatherwick, eva jiřičná, guy perry, inês de medeiros, matúš vallo, beatrice galilee, ravi naidoo, beatrice leanza, chris precht, barbara wilks, marianthi tatari, andrás szántó, reza merchant, anni sinnemäki, jee liu, jamie wallace, christopher cabaldon, kate wagner, petr pudil, yoko choy, leona lynen, stanislav chvála, david černý, bettina zerza, ilias papageorgiou, gerard schuurman, stefanie heublein, kingsley jayasekera, petr palička, birgit lohmann, peter bednár, david chisholm, emmanuel pratt, luca ballarini, joão santa-rita, pavel podruh, solène wolff, tomáš císař, pavel kalouš, soňa jonášová, pascal cornips, artur celiński, jakub klaska, ondřej chybík, lenka kabrhelová, petr návrat, osamu okamura, greg lindsay, martin barry
you can find more details on reSITE 2019 REGENERATE here.
jan 17, 2020
jan 17, 2020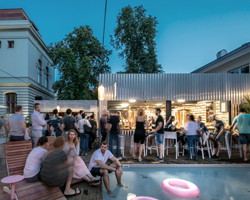 nov 03, 2019
nov 03, 2019
sep 29, 2019
sep 29, 2019
sep 25, 2019
sep 25, 2019
aug 31, 2018
aug 31, 2018
a diverse digital database that acts as a valuable guide in gaining insight and information about a product directly from the manufacturer, and serves as a rich reference point in developing a project or scheme.