in the small town of ben guerir in central morocco, ricardo bofill taller de arquitectura has completed the new university mohammed VI polytechnique. encompassing 55 hectares, the complex of structures (300,000 m2) implements a thoroughly thought-out urban design that suits both students and teachers. the primary constraint was simple- no structure can be over 21 meters tall. the campus is geared to a pedestrian culture with designed spaces for gathering. a central promenade bisects the site as a central datum flanked by shops, classrooms, and public space. drawing heavily from simple geometries, the square is a recurring element that dictates both plan and elevation.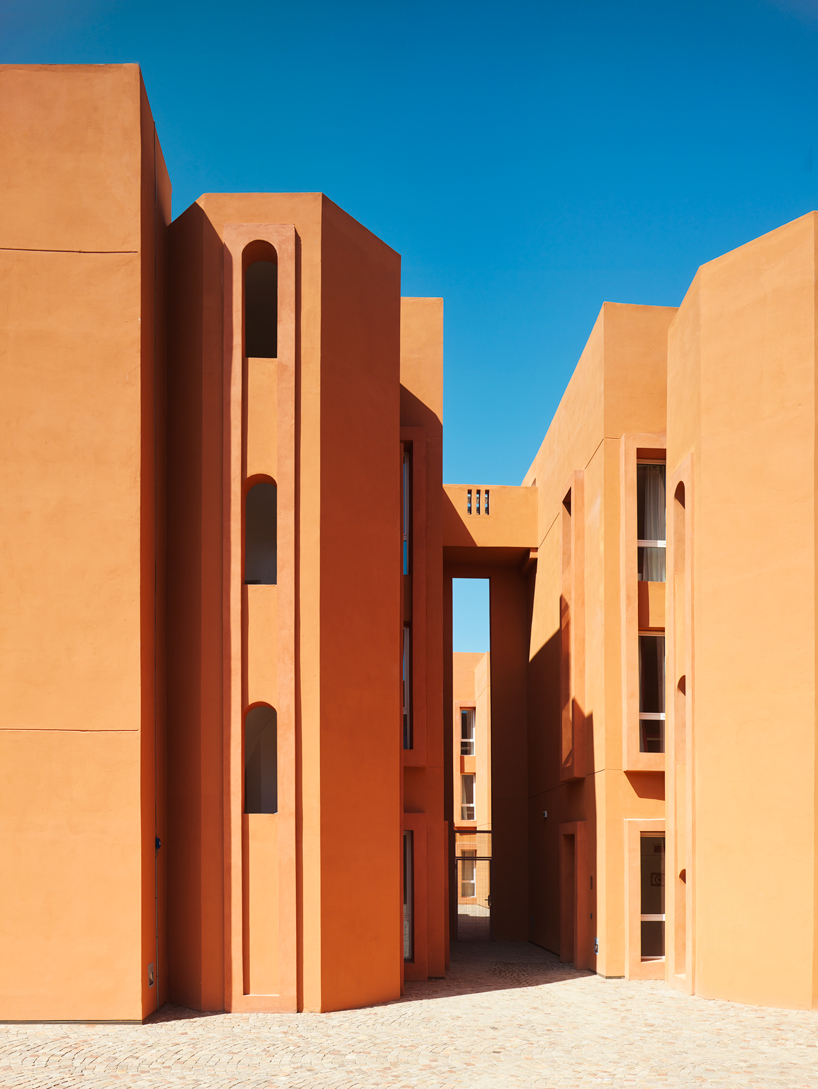 monolithic volumes with rhythmically-placed voids make up the aesthetic of the campus
all images courtesy of ricardo bofill taller de arquitectura
courtyards, gardens, squares and semi-covered streets lend to a culture of interaction and integrate plenty of greenery. solid cubes of orange plaster are spaced by full-height openings establishing a solid/void rhythm throughout the buildings, similar in larger scale to the relationship between structure and open space. around the north and south property lines, clusters of smaller buildings comprise the student housing with central courtyards. next to the housing cloisters, larger open parks lend to larger gatherings while on the north side the recreational fields sit between housing and classrooms.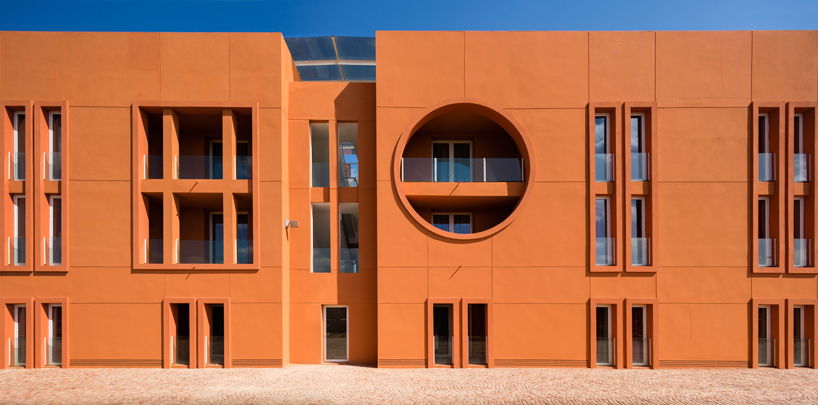 simple square shapes make up much of the geometry of the design


smaller structures make up the housing clusters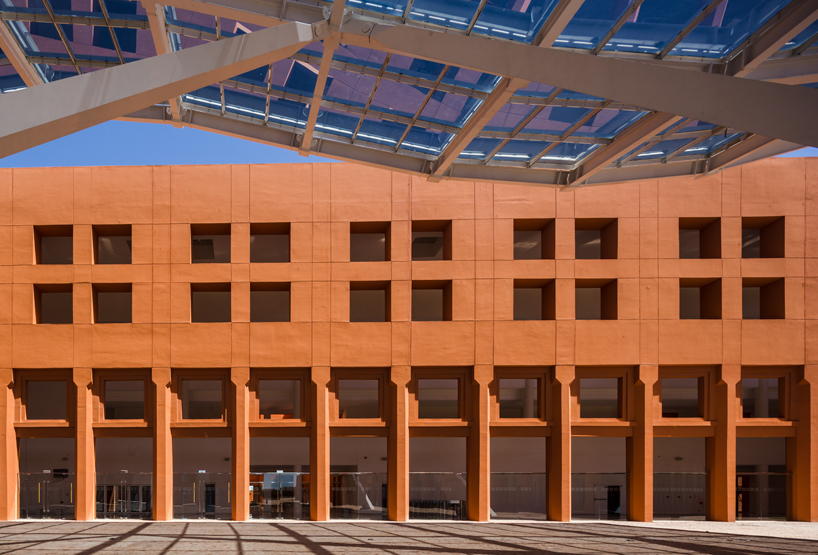 each building contains a central courtyard assuring natural light and ventilation into every room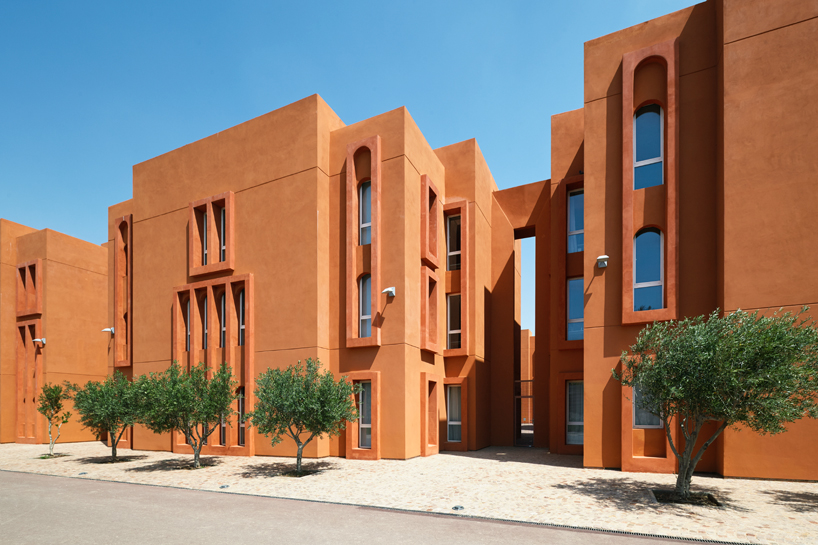 exterior circulation forms part of the public space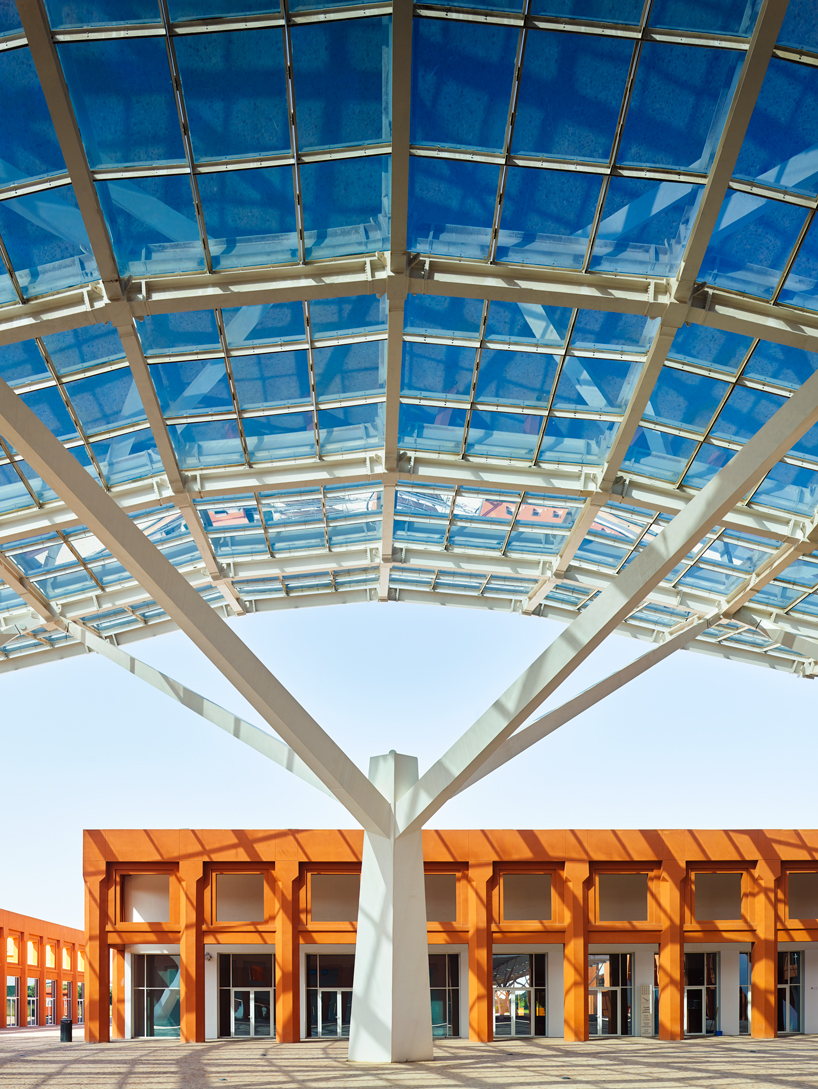 the interior of the structures presents the repetition of the square with light-filled full-height atria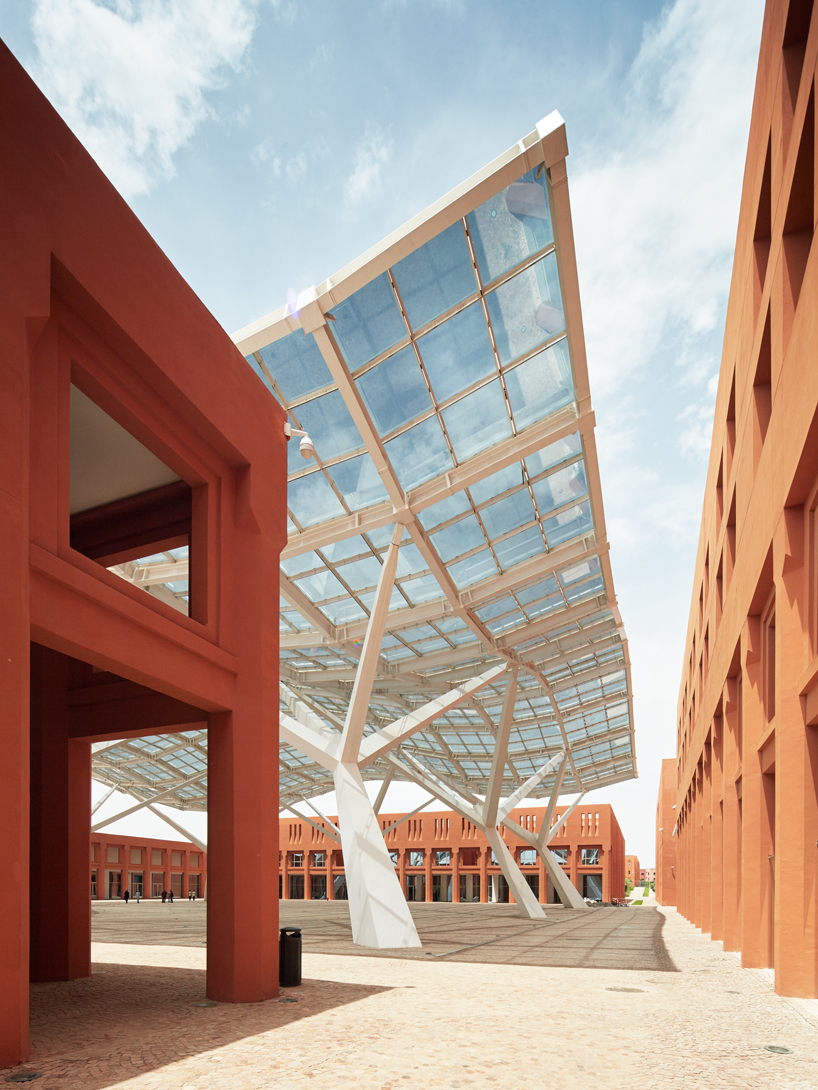 in the larger squares, a free-standing glass canopy provides shade for gathering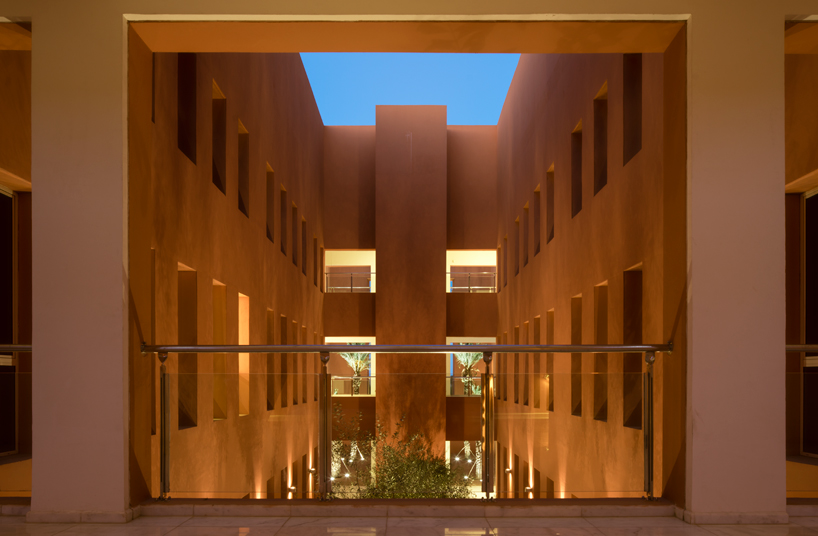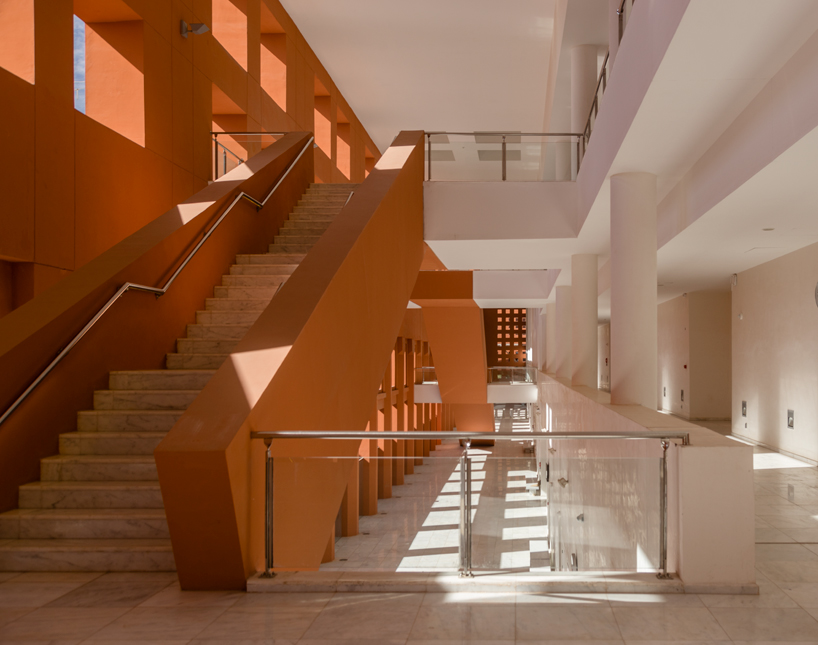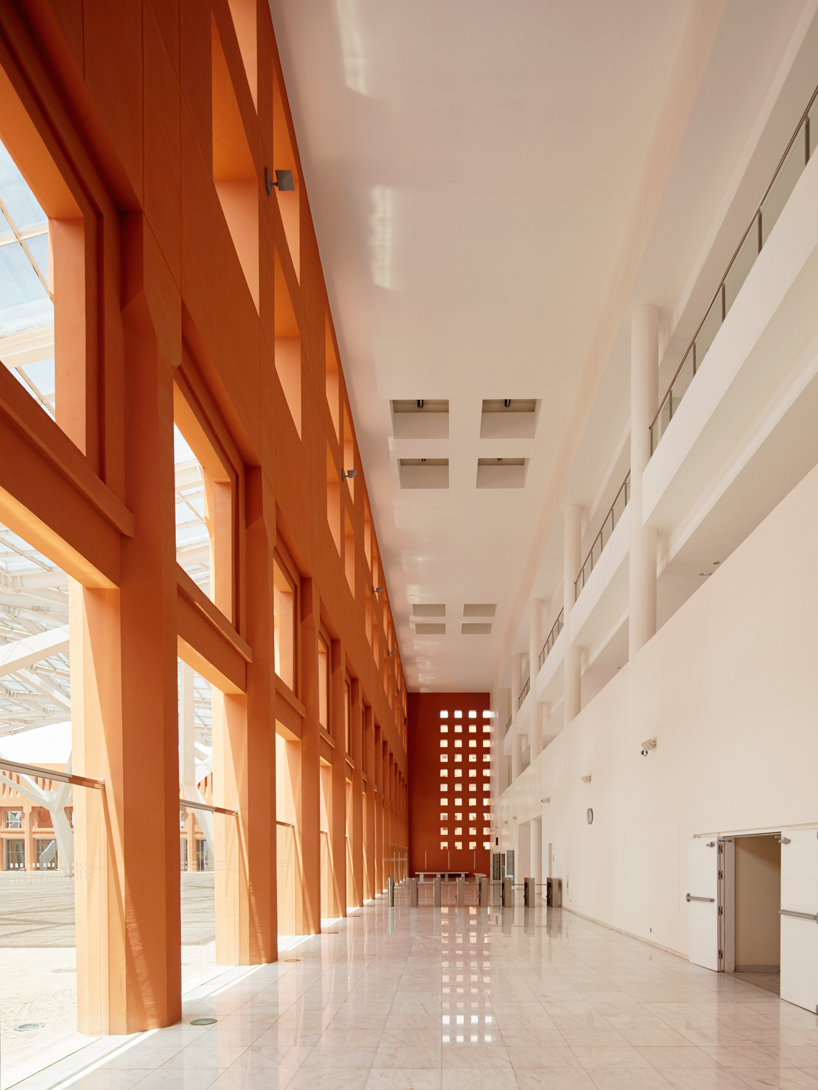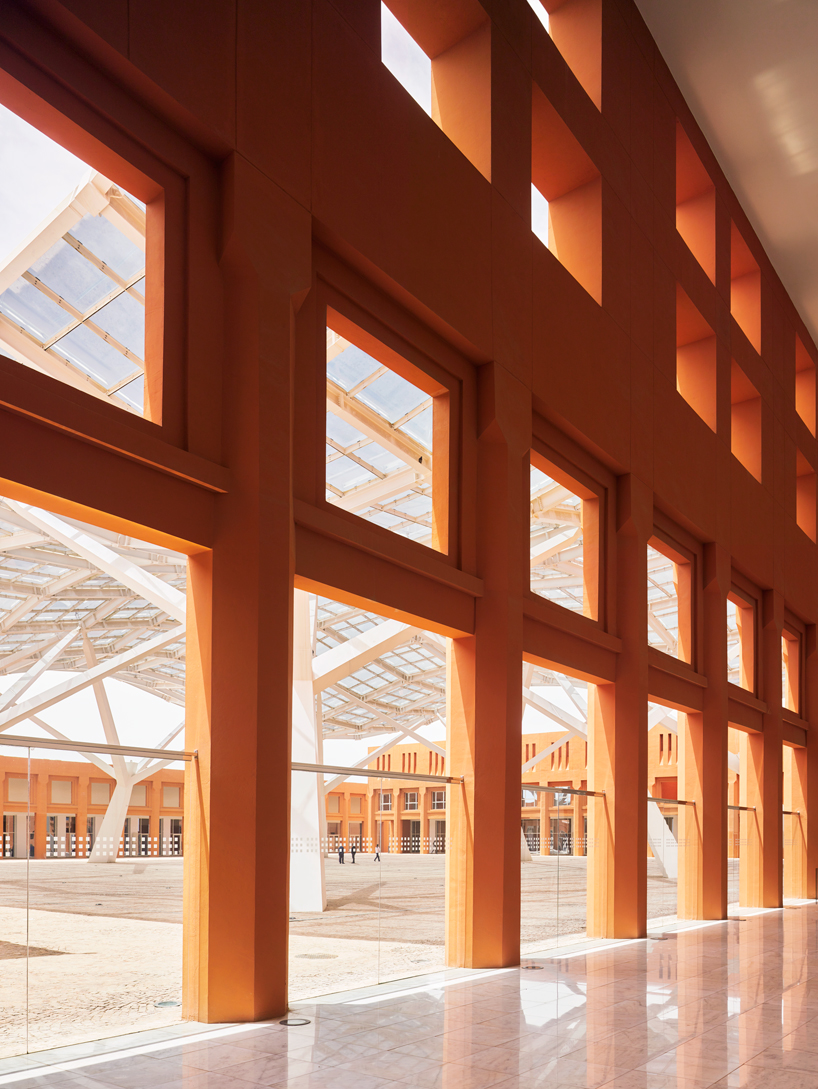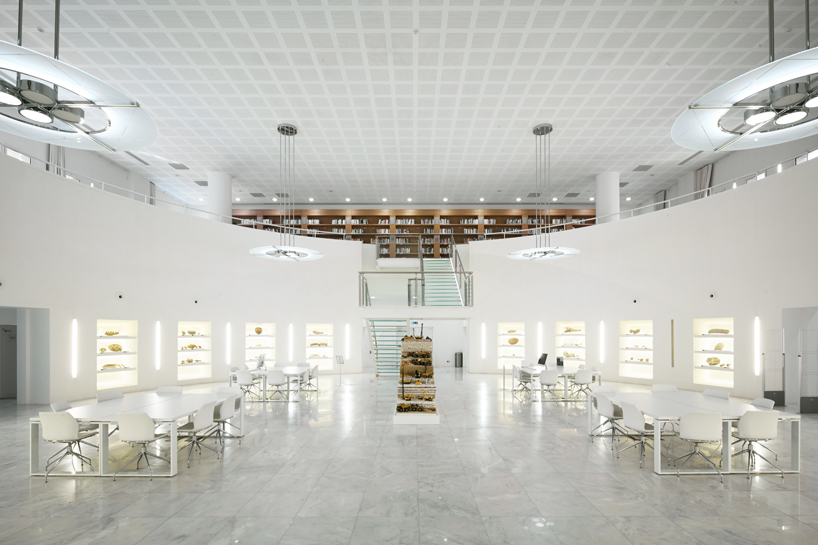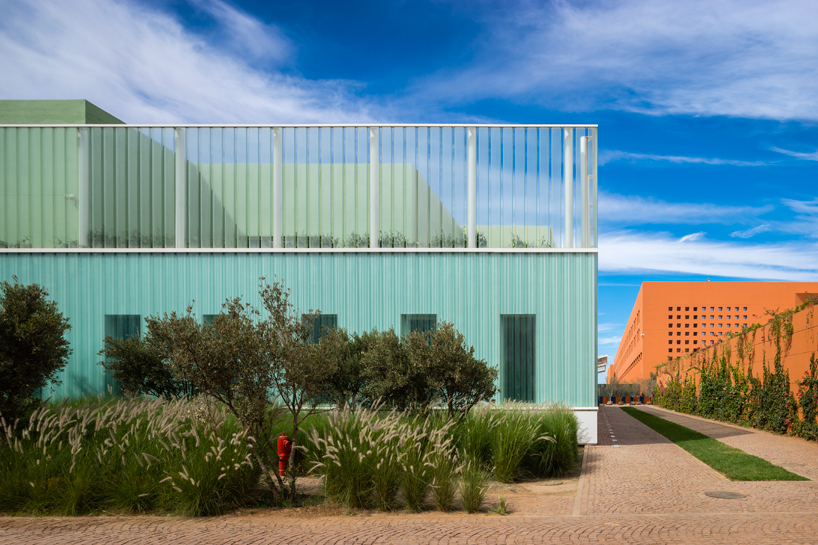 project info:
project: université mohammed vi polytechnique
year: 2016
location: benguérir, morocco
client: ocp group
masterplan area: 300,000 sqm
built area: 65,000 sqm
Save
Save
Save
Save
Save
Save
Save
Save
Save
Save
nov 09, 2016
nov 09, 2016
jun 03, 2016
jun 03, 2016
may 19, 2016
may 19, 2016
apr 10, 2016
apr 10, 2016
feb 19, 2016
feb 19, 2016
jan 28, 2016
jan 28, 2016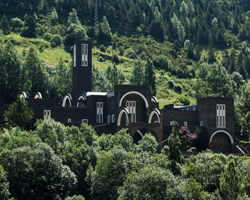 apr 23, 2017
apr 23, 2017
apr 12, 2017
apr 12, 2017
mar 24, 2017
mar 24, 2017
mar 07, 2017
mar 07, 2017
feb 26, 2017
feb 26, 2017
feb 02, 2017
feb 02, 2017