in 1975, having already completed residential projects in the french suburbs, ricardo bofill began working on a new development in montigny-le-brétonneux — 25 kilometers (15 miles) from the center of paris. once completed in 1980, this 'new town' of saint-quentin-en-yvelines comprised two distinct elements: les arcades, and le viaduc. with a total floor area of 30,000 square meters, the 4-storey arcades contain 389 apartments, while the 5-floor 'viaduc' accommodates a further 74 units.

all images by gregori civera, unless otherwise stated
'les arcades du lac; le viaduc' was designed by ricardo bofill taller de arquitectura (RBTA) as a modern interpretation of a french garden. extending out into an artificial lake, the combination of symmetrical natural and built elements forms a walkable and accessible neighborhood. however, the project was intended to be more 'realistic' and 'rational' than the firm's previous work. 'it was built in order to attain credibility, at the lowest ebb of economic depression,' explains RBTA.

looking from 'les arcades', towards 'le viaduc' / image courtesy of ricardo bofill
the project is laid out in accordance with urban planning methods. 'block, street, grid, square, urban grid deliberately simply orthogonal, like the layout of all cities in the past from hippodamus to cerdà, from 'la vallette' right up to new york,' says the design team. 'in this project, at the intersections of narrow streets, squares are treated like existing urban space, so essential to the life of the whole of the city.'

façades feature prefabricated concrete panels or terracotta facing
conceived as a carefully composed garden — where the lake and vegetation form part of a strict composition — certain rows of vegetation have been replaced with inhabited walls. these concrete structures were cast in-situ, while the buildings' façades feature prefabricated concrete panels or terracotta facing. each block is 8-10 meters deep, meaning that each unit is double aspect. vehicular transportation is limited to the scheme's subterranean level where underground parking facilities are found.

the core concrete structures were cast in-situ

the scheme was realized as a modern interpretation of a french garden

the project is laid out in accordance with urban planning methods

the 'viaduc' extends out over the lake
project info:
name: les arcades du lac; le viaduc
address: ville nouvelle de st. quentin en yvelines, montigny-le-brétonneux, france
brief: 389 apartments (les arcades), 74 apartments (le viaduc)
completed: 1980
client: foyer du fonctionnaire et de la famille, paris
architect: ricardo bofill taller de arquitectura
total floor area: 30,000 sqm number of floors: 4 arcades; 5 viaduc
project team: p. hodgkinson, x. llistosella, r.collado
production team: r. collado, b. torchinsky, j.m. rocías
consultants: j.p. aury, concrete, y. serra, engineering
builder: l'hirondelle, paris, les arcades; S.P.E.l'hay-les-roses, viaduc
Save
Save
Save
Save
Save
Save
Save
Save
Save
Save
Save
Save
Save
Save
Save
Save
oct 26, 2017
oct 26, 2017
oct 25, 2017
oct 25, 2017
oct 11, 2017
oct 11, 2017
oct 03, 2017
oct 03, 2017
sep 30, 2017
sep 30, 2017
sep 29, 2017
sep 29, 2017
oct 25, 2017
oct 25, 2017
oct 20, 2017
oct 20, 2017
sep 29, 2017
sep 29, 2017
sep 26, 2017
sep 26, 2017
sep 20, 2017
sep 20, 2017
sep 20, 2017
sep 20, 2017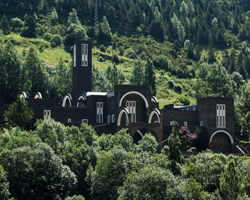 apr 23, 2017
apr 23, 2017
apr 12, 2017
apr 12, 2017
mar 07, 2017
mar 07, 2017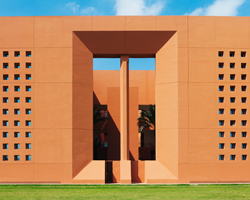 feb 26, 2017
feb 26, 2017
feb 26, 2017
feb 26, 2017
feb 02, 2017
feb 02, 2017