completed in 1982, 'les espaces d'abraxas' remains the landmark building of marne-la vallée — a new town built near paris in the 1960s. conceived as an 'urban monument', architect ricardo bofill insisted that the housing development needed to have a 'monumental and symbolic character' to ensure that it formed a strong point of reference. since completion, the project, and its postmodern architecture, has been featured in numerous films including the 'hunger games' trilogy.

all images by gregori civera, courtesy of ricardo bofill taller de arquitectura
built by ricardo bofill taller de arquitectura (RBTA), the scheme consists of three key elements: 'le palacio', 'le théâtre', and 'l'arc'. the largest structure, 'le palacio', is a 18-storey rent-subsidized apartment building that includes a total of 441 units. internally, three vertical 'communication cells' — the elevators, stairwells, and technical shafts — determine the layout of each of the properties. the apartments, some of which are duplexes, have between two and five rooms.

'le théâtre' demarcates a communal outdoor plaza
opposite, 'le théâtre' is a semi-circular structure, which comprises a series of reflective glass columns. the private building houses 130 apartments and also demarcates a communal outdoor plaza. 'the open space is enveloped by the circularity of the building, whose convexity gives a sensation of protective shelter,' explains RBTA. 'an impression of privacy flows from it, inverting the initial impression of monumentality.' finally, at the center of the scheme, 'l'arc' contains a smaller number of homes. the roofs of both 'le théâtre' and 'l'arc' are tree-planted, but remain inaccessible to residents.

the private 'le théâtre' building houses 130 apartments
'thanks to a system of heavy pre-casting, it was possible to use an extensive and complex architectural language,' say the architects. 'different readings of the buildings, as a constant change in the scale and the references to ledoux, gaudí and gabriel, among others, lead to the specific eclectic vocabulary of this project. the façades were built from prefabricated sections, cut according to their individual shapes and not in framed panels, so that the joints are invisible. these panels are stone, a mixture of sand, gray and white cement and oxides.'

'le palacio' looking towards 'le théâtre'

'le palacio' comprises three buildings laid out in a U-shape

the housing development accommodates around 600 units

at the center of the scheme, 'l'arc' contains a smaller number of homes

surfaces and façades offer a range of color variations

façades were built from prefabricated sections, cut according to their individual shape

various historical references are present throughout the project

the project, and its postmodern architecture, was featured in the 'hunger games' trilogy
project info:
name: les espaces d'abraxas
completed: 1982
location: new town of marne la vallée, region of paris, france
client: le théatre et l'arc: S.A. d' H.L.M. les trois vallées le palacio: C.N.H. 2000
total area: 47,000 sqm
Save
Save
Save
Save
Save
Save
Save
Save
Save
Save
Save
Save
Save
Save
oct 26, 2017
oct 26, 2017
oct 25, 2017
oct 25, 2017
oct 11, 2017
oct 11, 2017
oct 03, 2017
oct 03, 2017
sep 30, 2017
sep 30, 2017
sep 29, 2017
sep 29, 2017
oct 25, 2017
oct 25, 2017
oct 20, 2017
oct 20, 2017
sep 29, 2017
sep 29, 2017
sep 26, 2017
sep 26, 2017
sep 20, 2017
sep 20, 2017
sep 20, 2017
sep 20, 2017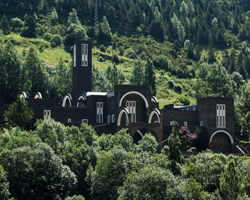 apr 23, 2017
apr 23, 2017
apr 12, 2017
apr 12, 2017
mar 24, 2017
mar 24, 2017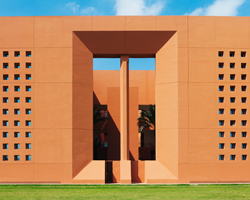 feb 26, 2017
feb 26, 2017
feb 26, 2017
feb 26, 2017
feb 02, 2017
feb 02, 2017