jun 12, 2015
richard rogers rethinks jean prouvé's demountable house for design miami/ basel

on the occasion of design miami/ basel 2015, british architect richard rogers of RSHP will present an adaptation of jean prouvé's '6x6m demountable house'. the dwelling, which was originally designed in 1944 to rehouse war victims in france, has been reimagined by rogers and his team as a self-contained holiday retreat. the project has also been conceived as a blueprint for further adaptations of historical prouvé homes, breathing new life into existing designs.
the contemporary adaptation is based on prouvé's original plans, with the addition of modern living facilities including a satellite bathroom and kitchen, as well as a series of service trolleys providing hot water and solar powered electricity. RSHP's design replaces six of the original wooden panels to provide a link bridge connection to each pod, and an entrance of four glazed panels that bring light into the main living space and open onto a new external terrace.

the contemporary adaptation is based on prouvé's original plans
images courtesy of galerie patrick seguin / RSHP
this area of decking is controlled through a counter balance system so it can be lowered for use as an outdoor space, or raised to act as a shutter to protect the glazing against extreme weather conditions. in keeping with the original design, all components can be manually assembled and dismantled easily on site, and different panel locations can be configured to suit specific locations.

modern living facilities have been included within the design
organizers galerie patrick seguin will also be showcasing prouvé's 'total filling station', 1969, as part of the 'at large' section of the fair curated by andré balazs. accompanying its exhibitions, the gallery has also developed an editorial line of comprehensive publications and has just released a set of 5 monographs dedicated to jean prouvé's demountable architecture, illustrated with archival and contemporary photographs. these five volumes are the first of 15 that will be released in 3 separate boxed sets over the course of 2015 and 2016.

service trolleys provide hot water and solar powered electricity

an overhead view of the 6×6 meter dwelling 

adjacent decking is controlled through a counter balance system 

ivan harbour (left) and richard rogers (right) of RSHP

6×6 demountable house, 1944
private collection, seoul, korea

6×6 demountable house, 1944
private collection, france
Save
Save
Save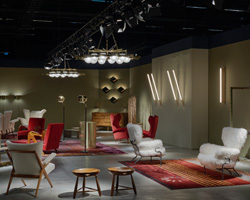 jun 25, 2015
jun 25, 2015
jun 20, 2015
jun 20, 2015
jun 17, 2015
jun 17, 2015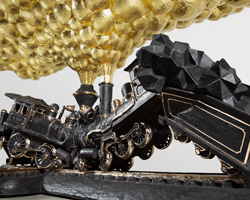 jun 17, 2015
jun 17, 2015
jun 17, 2015
jun 17, 2015
jun 14, 2015
jun 14, 2015
oct 03, 2017
oct 03, 2017
jun 08, 2016
jun 08, 2016
jun 09, 2014
jun 09, 2014
oct 15, 2017
oct 15, 2017
sep 30, 2017
sep 30, 2017
aug 25, 2017
aug 25, 2017