in the southern dutch province of noord brabant, an unused section of land donated to the het da vinci college soon became home to the schoolgarden de buitenkans animal and horticulture school designed by local firm ro&ad architecten. starting with only some of the resources needed to make the school possible, the lack of budget, labor, and skills beckoned the aid of professionals who could donate their time and expertise. with a design proposed, the community, teachers, and students alike found the motivation to dedicate their efforts over the next two years to build the structure.


the 100-meter structure is made of a simple timber-framed structure clad in alternating materials
image © katja effting (also first image)
the resulting design is a six meter wide by 100 meter long timber extrusion of a traditional house section projecting a straight line onto the site. classrooms and workshops occupy entire sections of the building accessed from an outdoor walkway, eliminating the need for internal hallways and providing only the necessary spaces. alternating zones of opaque cladding and translucent corrugated sheets establish an aesthetic rhythm along the length of the schoolgarden that relates to the activities hosted inside as well as the gardens and land on the outside. the structure consists of easy to assemble trusses held together with nail plates, an endeavor that most people could volunteer their time to help with.

gardens and open space extend from either side of the building
image © katja effting
the program includes a series of spaces that greatly expands the curriculum at the college, with additional classrooms, greenhouses, workshops, storage sheds, and animal pens that extend out onto varied garden plots.

image © katja effting

corrugated plastic sheets obscure views to the exterior while illuminating workshops and animal pens
image © katja effting

louvered windows control natural light into the classrooms
image © katja effting

plywood sheathing on the interior helps keep costs down and fits with the timber aestehtic
image © katja effting

image © katja effting

image © katja effting

image © katja effting

image © katja effting
project info:
title: schoolgarden "de buitenkans" practical school for horticulture and animal care
location: roosendaal, the netherlands
design: 2014–2015
construction: 2015-2017
total land area: 18.000m2
building area: 600m2
architect: ro&ad architecten
design team: ad kil, ro koster, tamara giesbers, chris bakens
landscape design: vis-a-vis
structural engineer: abr
contractor: bergh bouw
photographs: katja effting
nov 02, 2017
nov 02, 2017
oct 18, 2017
oct 18, 2017
oct 11, 2017
oct 11, 2017
sep 19, 2017
sep 19, 2017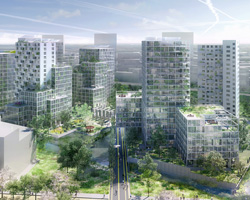 sep 12, 2017
sep 12, 2017
sep 05, 2017
sep 05, 2017
oct 30, 2017
oct 30, 2017
oct 27, 2017
oct 27, 2017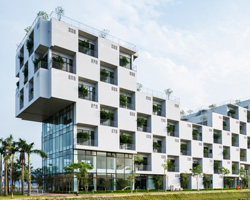 oct 24, 2017
oct 24, 2017
oct 22, 2017
oct 22, 2017
oct 13, 2017
oct 13, 2017
oct 12, 2017
oct 12, 2017