legacy, landmark projects, and what lies ahead for david rockwell
david rockwell is the founder of international cross-disciplinary architecture and design practice, rockwell group. there might be correlation between rockwell's wide-ranging body of work and his eclectic background, with a move at an early age from new jersey to guadalajara and time spent in the creative trenches of the community theater that his mother ran. this exposure to a range of cultural experiences as a child was reinforced by his design education at both syracuse university and the architectural association in london.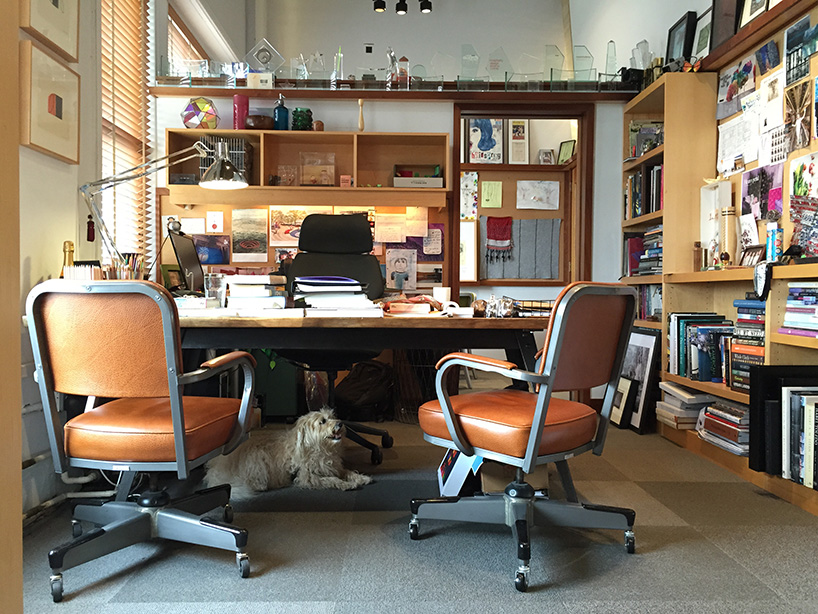 a peek inside david rockwell's office in new york | image courtesy of rockwell group
while rockwell group's main office is located in downtown manhattan, overlooking bustling union square, a satellite office in madrid brings the firm's creative vision and resources closer to clients across europe, the middle east, asia and other parts of the world. the cross-disciplinary practice specializes in a wide array of work, with an emphasis on a curated, narrative experiences developed through the use of innovative technologies and craftsmanship. the firm's wide programmatic range is demonstrated through a portfolio of luxury hospitality, cultural, and healthcare projects, as well as educational, product, and set design.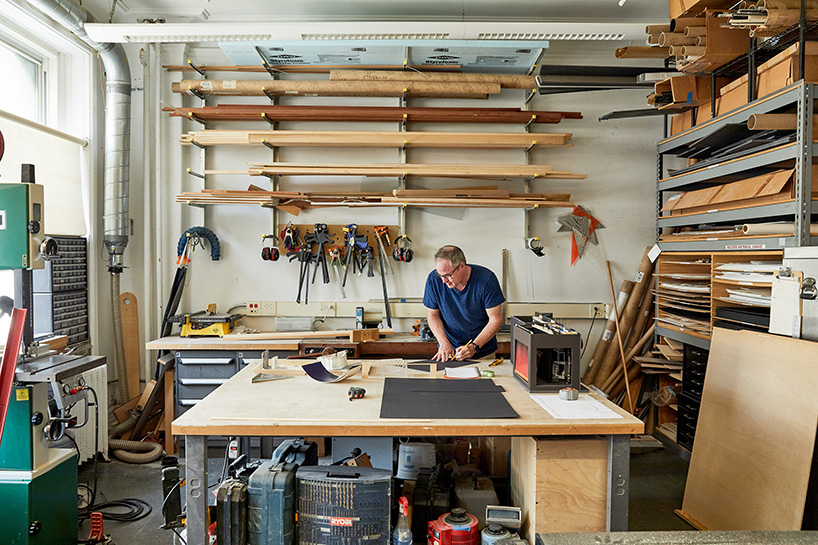 a range of projects take shape inside the model shop at rockwell group | image by chaunte vaughn
rockwell group encompasses 250 employees spread out among six studios, two of which are led by rockwell group partners greg keffer and shawn sullivan. one of the studios, the LAB at rockwell group is a design innovation studio comprised of strategists, technologists, and designers who explore the intersection of physical space and the digital, or virtual world.
additionally, the studio created imagination playground in 2010 to support the development and distribution of the breakthrough playspace concept designed by david rockwell. imagination playground promotes creative thinking by empowering children to reconfigure the space around them and design their own course of play.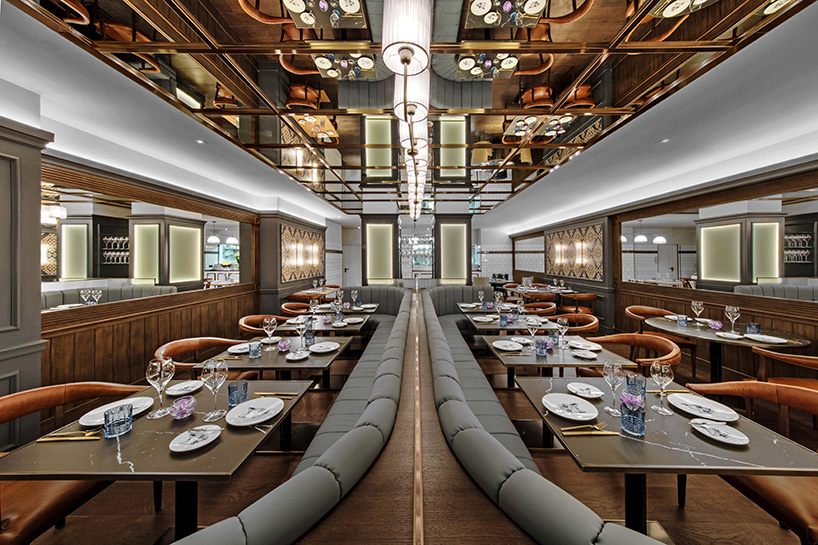 gran hotel inglés, madrid | image by eric laignel
the diverse skill sets of rockwell group's leadership shape the firm's portfolio of projects, including the recent renovation of gran hotel inglés. since it first opened in 1886 in madrid, the hotel has been known for its elegant sophistication and modern amenities. rockwell group, in its ambitious renovation, reintroduced the glamour, elegance, and innovation of gran hotel inglés, turning it once again into a cultural landmark. the project incorporates original imagery and salvaged historic items as a celebration of the hotel's history as a gathering place for the intellectuals and the avant-garde.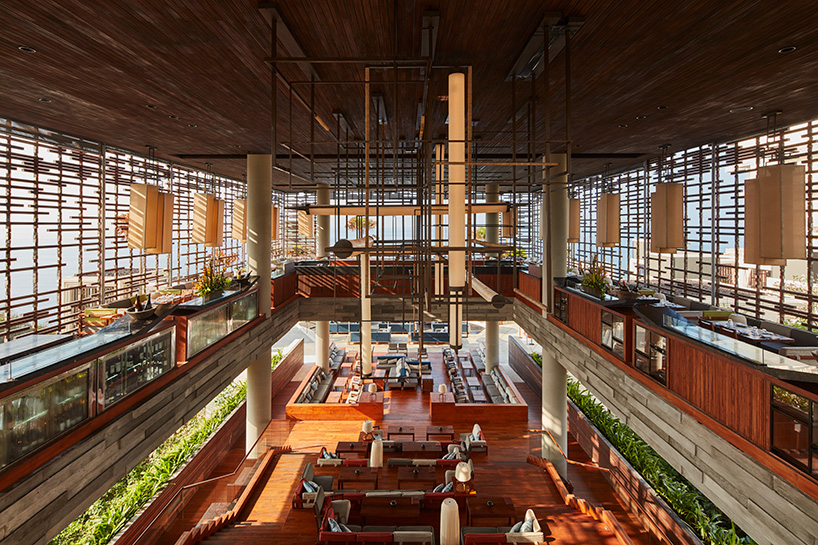 omnia bali (also main image) | above image by ed reeve (main image by martin westlake)
another recent, celebrated hospitality project is the world's first OMNIA bali dayclub and luxury japanese restaurant sake no hana, designed by rockwell group. driven by partner shawn sullivan's vision, the firm choreographed an anticipatory journey from the resort's arrival courtyard through to the reveal of the dramatic cliffside and ocean view, setting the scene for both the dayclub and the restaurant. the meditative journey is layered with a new social landscape, reflecting the serene, tranquil location and taking advantage of the natural amphitheater's amazing views. a pool and social dayclub experience is sited seemingly at the edge of the world with the infinite ocean beyond. rockwell group used local materials wherever possible and worked with the client on an art program that incorporates work by indonesian artists.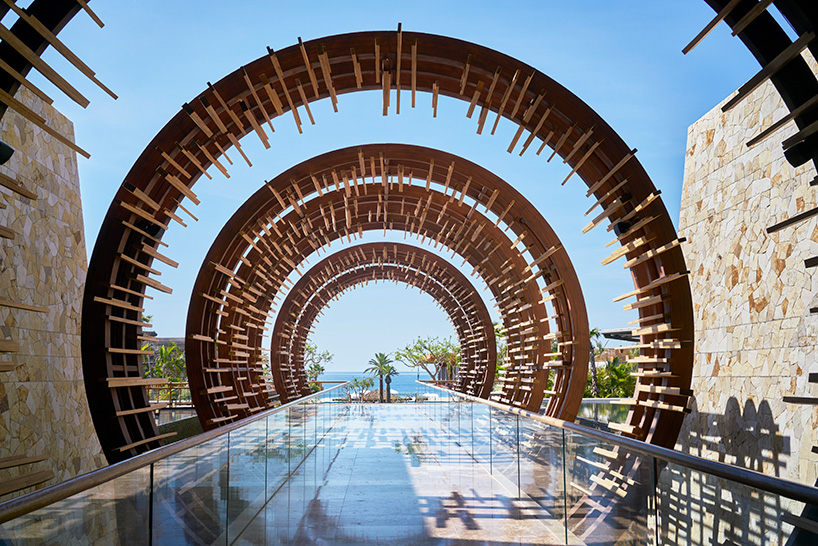 vidanta los cabos, san josé del cabo | image by nikolas koenig
on the other side of the world, vidanta los cabos is a luxurious beachside resort overlooking the pacific ocean in mexico's baja california sur state. rockwell group was tasked with refreshing and updating the amenity spaces, improving circulation, access, and views, while also pivoting the resort's appeal to a younger demographic. the U-shaped resort faces the beach and embraces several swimming pools. to break up the uniformity and symmetry of the existing plan, rockwell group raised the elevated pools by 2 meters for better beach views, removing half in the process to create more energy within the remaining pools. the amenity spaces feature regional materials such as rope, mexican tile, and wood. the studio further updated the exterior of the resort with a new landscaping and site plan, a newly constructed porte cochere, and front entrance.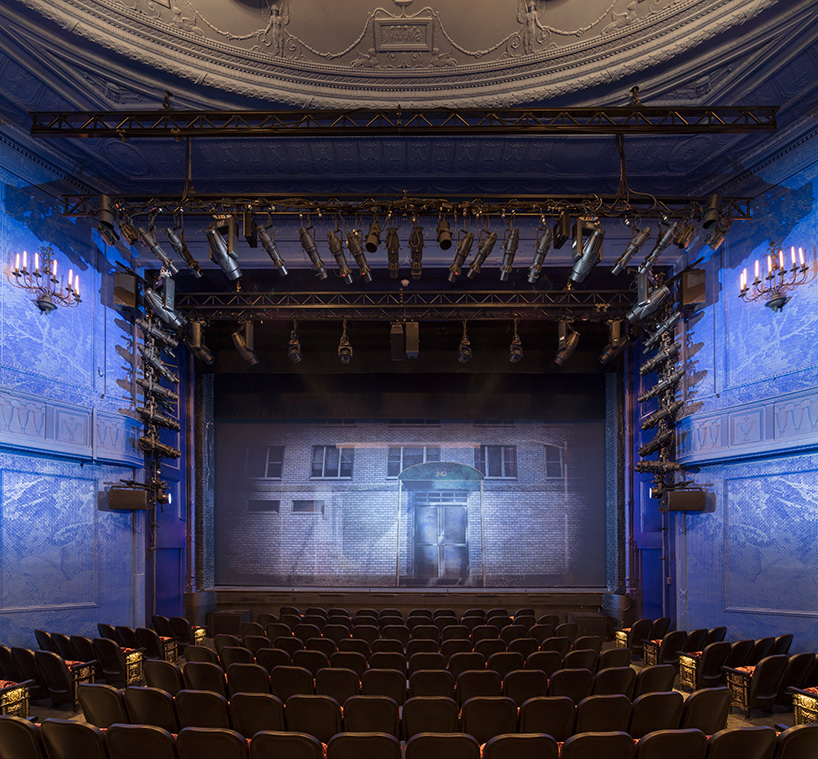 hayes theater renovation, new york | image by paul warchol
meanwhile, with its unusual neo-georgian design, the hayes theater is a striking presence in new york city's midtown theater district. the landmark theater was built in 1912 and has since been dedicated to contemporary works by living american playwrights, with an emphasis on women and minority writers. in the renovation of the historic building, rockwell group's goal was to introduce a more contemporary architectural language that both references the hayes theater's heritage, as well as the current aesthetic of the client, second stage theater.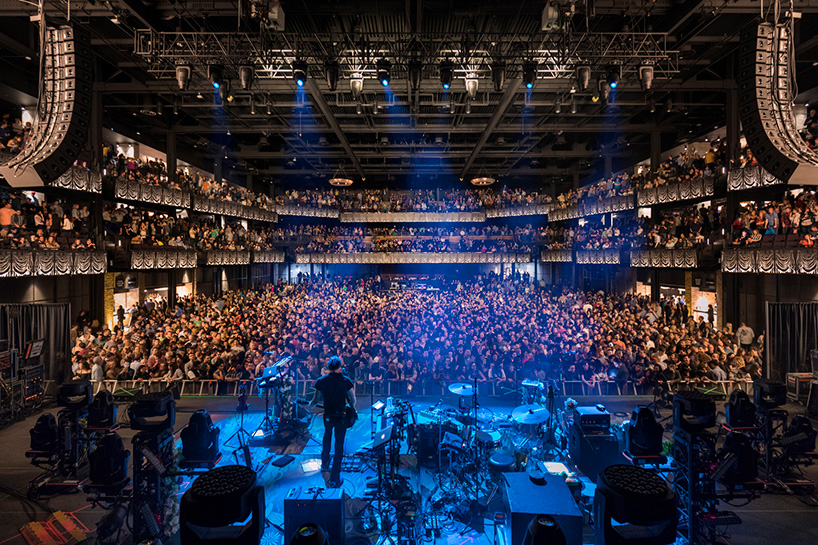 the anthem, washington DC | image © albert vecerka/esto
dedicated to indie and alternative music, the anthem was designed to reflect the daring, edgy spirit of its client, I.M.P. — the independent concert promotions and production company that owns the celebrated 9:30 club in washington, D.C. — as well as the industrial history of the developing waterfront potomac neighborhood. as the goal was to create a sense of intimacy within a 57,000 square foot room, rockwell group organized the space as an array of angled balconies, implying a series of smaller communities within the colossal interior. steel, end-grain wood, pigmented concrete, reclaimed brick, and metal mesh compose the material palette, evoking the industrial character of the historic region.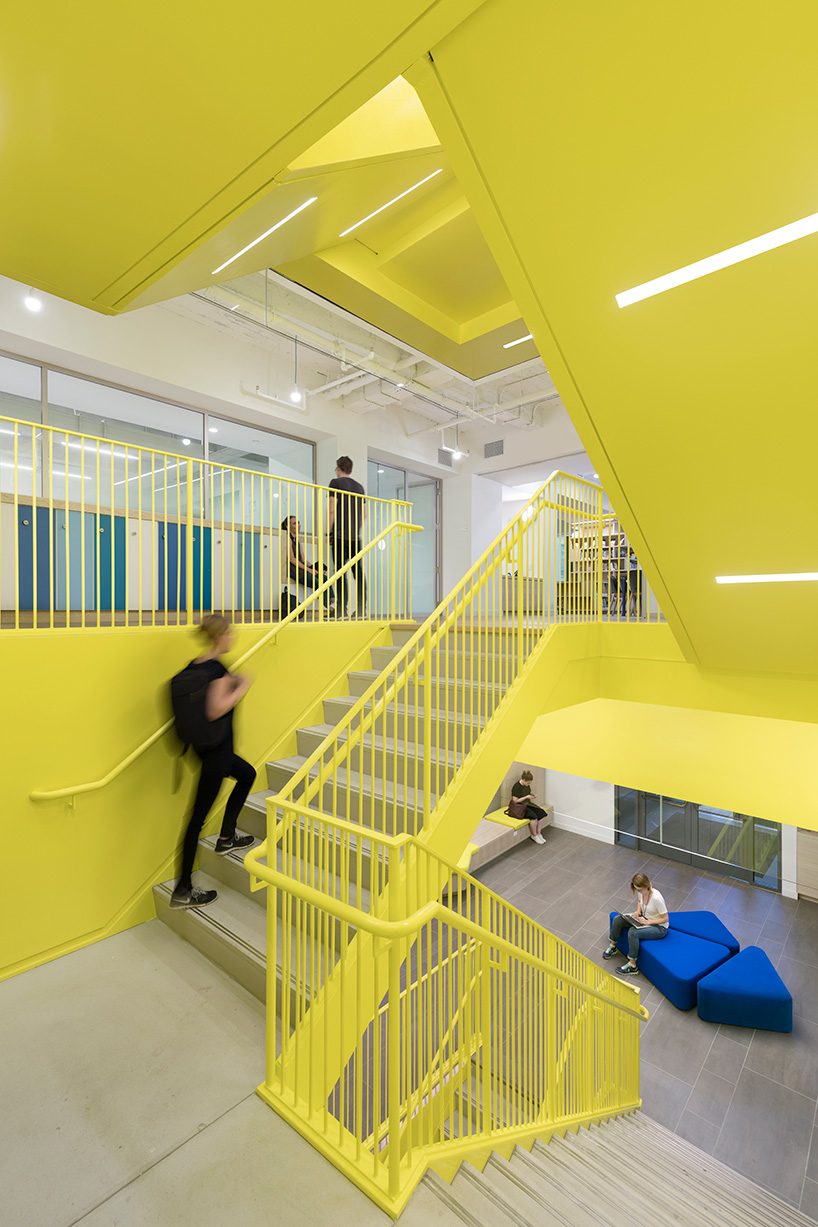 blue school upper primary and middle school, new york | image © albert vecerka/esto
rockwell group is also dedicated to educational spaces, such as the new blue school near manhattan's south street seaport, completed this fall. in the design of 'blue school', the firm aimed to create a street and neighborhood presence with their new facility. rockwell group worked to increase visibility with a custom facade panel at the ground floor entry that animates the street, as well as a double-height, glazed library that serves as a beacon at night. inspired by blue school's philosophy that students should collaborate and work together — sparking conversations, challenges, and curiosity — rockwell group ensured that every space, from classrooms to hallways, creates moments for planned and spontaneous group learning and inspiration.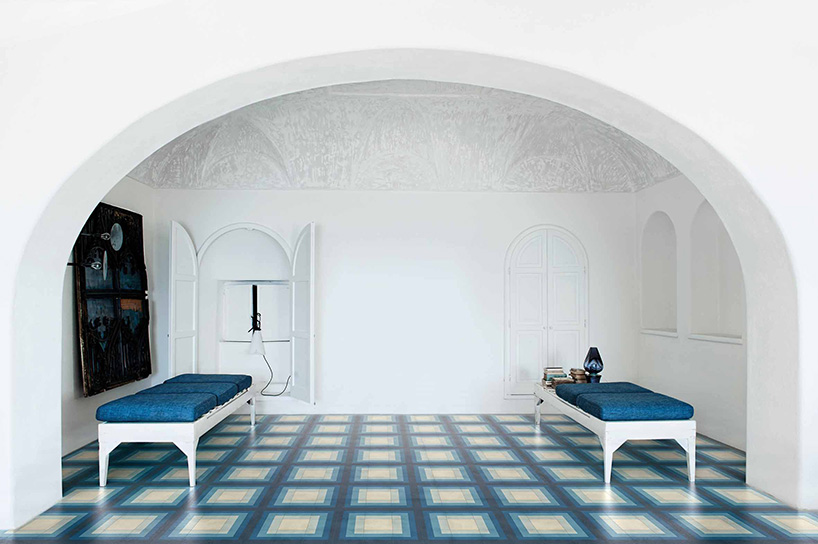 david rockwell for bisazza | image courtey of bisazza
rockwell group brings its experience as a hospitality and theater set designer to bear on its products — a natural extension of the design challenges the firm solves every day. rockwell group recently presented the collaborative bisazza cementiles collection 'tonal.' available in 29 colors, the collection is suitable for interior floors and walls. 'tonal' includes square and hexagonal cementiles in a palette dominated by hues of grey, blue, greige, and rust. the tiles are made entirely by hand using high-strength cement, which is blended with colored oxides.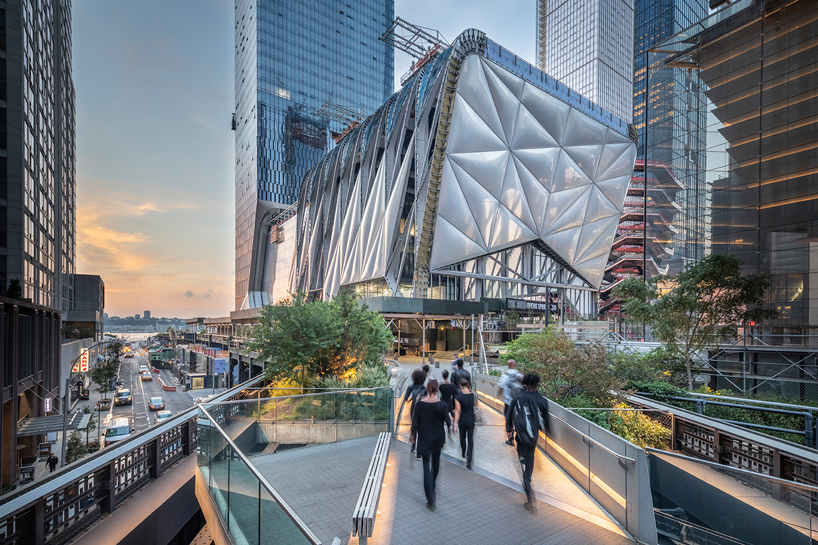 the shed, new york | image courtesy of diller scofidio + renfro in collaboration with rockwell group
read more about the project on designboom here
looking towards the future, new york's vast and versatile cultural complex, the shed, is projected to open in spring 2019. a collaboration between diller scofidio + renfro and rockwell group, the institution is currently under construction where the high line meets hudson yards. inspired in part by cedric price's 'fun palace' of the 1960s, the shed is designed as a transformative multi-purpose space — responsive to a myriad of creative programs, the lightweight, telescopic structure can physically change shape. the movable shell is constructed as an exposed steel diagrid frame clad in translucent pillows of the durable and lightweight texlon-based polymer, ethylene tetrafluoroethylene (ETFE). with the thermal properties of insulating glass at a fraction of the weight, the translucent ETFE will allow light to pass through and can withstand hurricane-force winds. on wheels measuring six feet in diameter, it takes nearly five minutes for the shell to move from being nested over the base building to being fully deployed over the plaza, and vice versa, covering a distance of approximately 115 feet.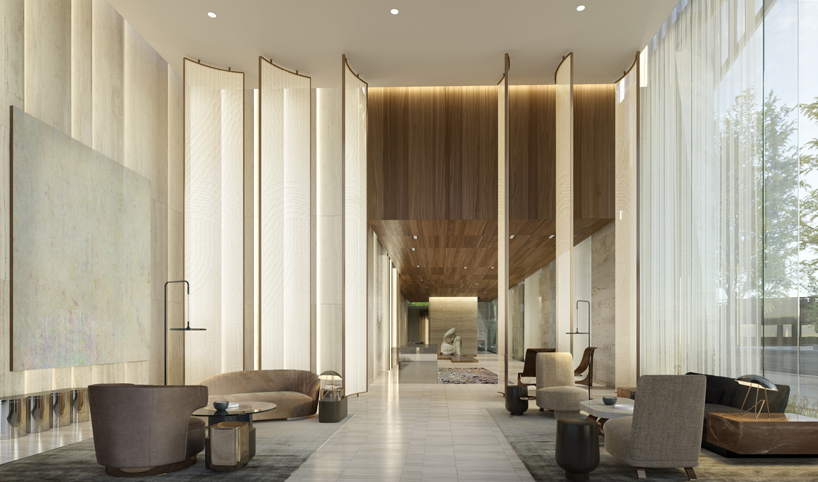 15 hudson yards, new york | image courtesy of rockwell group in collaboration with diller scofidio + renfro
read more about the project on designboom here
currently under construction and also designed in collaboration with diller scofidio + renfro, 15 hudson yards marks the first residential building in the dynamic, emerging neighborhood on the far west side of manhattan. a challenge of the conventional skyscraper typology is demonstrated by a supple, fluid top which subtly morphs from the rectangular base to an attenuated quatrefoil form as it rises to the sky, taking advantage of 360-degree views around the periphery. the shed nests into the base of 15 hudson yards.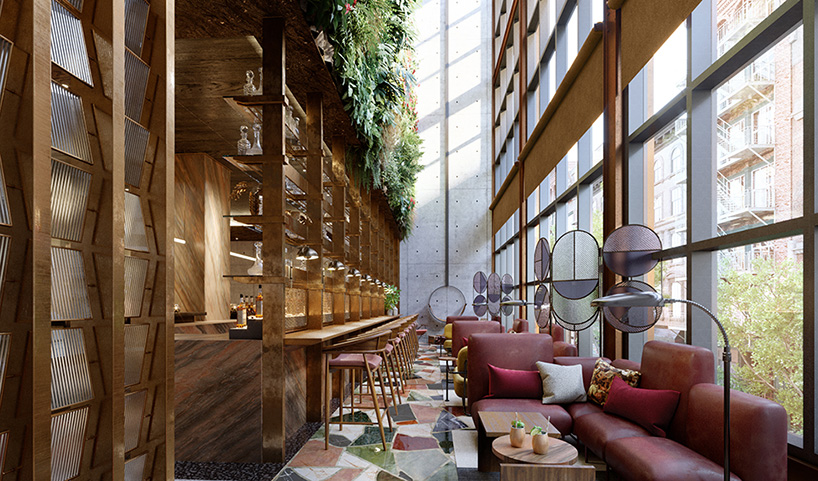 moxy chelsea, new york | image courtesy of rockwell group
furthermore, following the opening of moxy times square last year, rockwell group is currently designing the amenities at new york's moxy chelsea. led by partner greg keffer, moxy chelsea's restaurant, lounge, and rooftop have been conceived as places of discovery, surprise, and rejuvenation. tucked into the bustle of manhattan's historic flower district, guests encounter a botanically influenced design and crafted romance seen through a contemporary lens. layers of rich color, material, pattern, and form appeal to today's youthful global traveler or sophisticated city insider who craves a contextual sense of place as well as escape.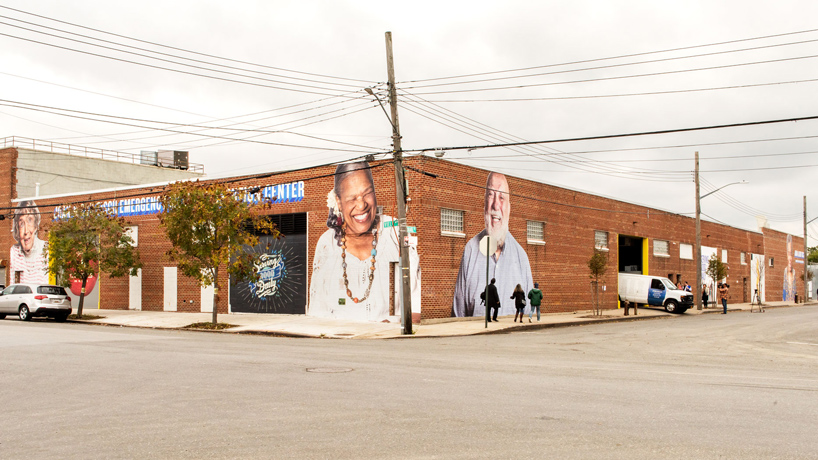 citymeals on wheels, the bronx | image by emily andrews
way uptown in the bronx, rockwell group just celebrated its donation of a bold graphic identity for 'citymeals on wheels' first permanent warehouse, inspired by the organization's commitment to neighborhood outreach. citymeals on wheels delivers meals and provides vital companionship to elderly new yorkers, and rockwell group has been a longtime supporter of the organization.

portrait of david rockwell
rockwell group's legacy and landmark projects, together with the many projects on the horizon, demonstrate the transdisciplinary nature of the design studio. while the studio incorporates a curated, cinematic quality to its colossal interior undertakings, there is a simultaneous level of refinement in the detailed attention to craftsmanship, ensuring an exciting array of undertakings in the projected future of rockwell group.
a diverse digital database that acts as a valuable guide in gaining insight and information about a product directly from the manufacturer, and serves as a rich reference point in developing a project or scheme.
designboom will always be there for you
milan, new york, beijing, tokyo

,
since 1999