jun 06, 2014
russian pavilion at venice biennale replicates an international trade fair

russian pavilion at venice biennale replicates an international trade fair
image © designboom
curator rem koolhaas has gone back to basics for the 14th international architecture exhibition / venice biennale: 'several architecture biennales have been dedicated to the celebration of the contemporary. this edition named fundamentals looks at histories, with the attempt to reconstruct how architecture finds itself in its current situation and speculate on its future', explains koolhaas.
entitled 'fair enough', the russian pavilion takes the form of an international trade exhibition, with a number of sales representatives and stalls showcasing million dollar medical equipment, airplanes and artworks. curated by the strelka institute in moscow, the display is a humorous response to the theme of the national pavilions, 'absorbing modernisty:1914-2014', prescribed by koolhaas.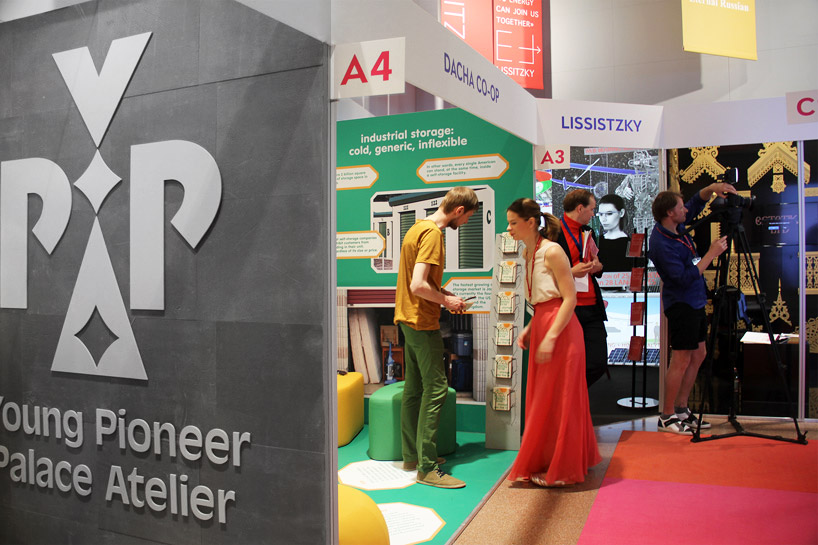 a number of sales representatives and stalls showcase a diverse range of products and ideas
image © designboom
rather than proving or disproving any notions of what modernity may mean in today's context, the pavilion's interior is envisioned as an expo, adopting the guise, and rationality, of a trade fair in order to acknowledge both the concept's influence and efficiency.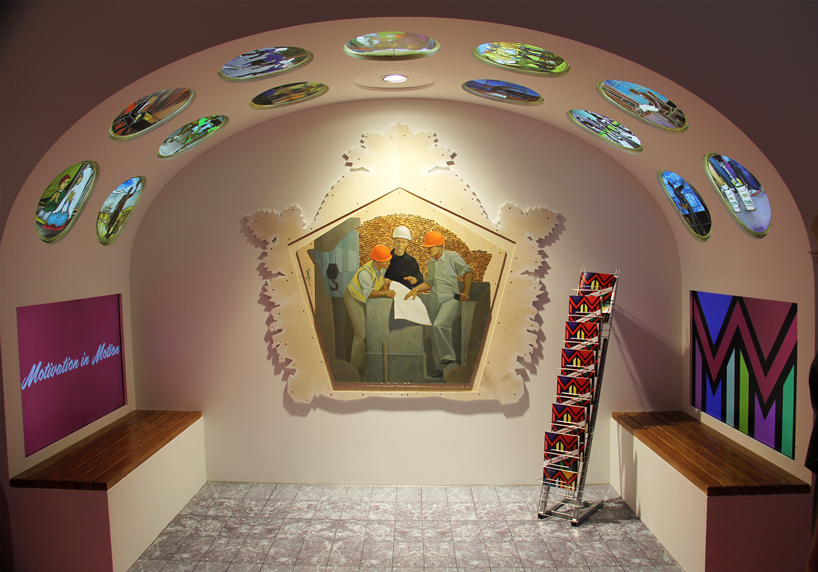 'motivation in motion' is an imaginary design studio dedicated to the creation of underground metro stations
image © designboom
rather than a linear sequence of events, fair enough' applies architectural history in order to present a non-sequential narrative of russia's modernization, referencing urban ideas from the course of the last 100 years. maximizing the space available, each exhibited product is stripped to its conceptual relevance, updated in order to indicate their contemporary relevance. selling these products are invented companies, trading updated versions of old ideas and theories.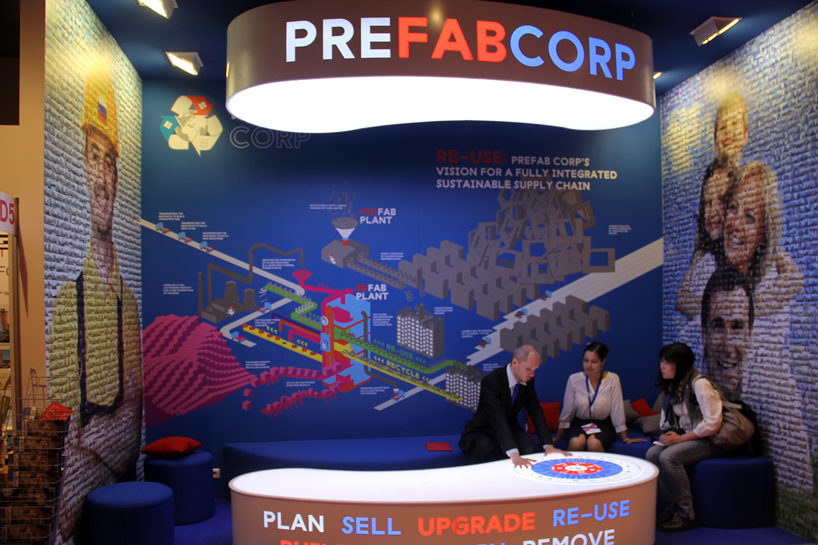 'prefab corp' is a hypothetical merger of all existing russian prefabricated housing suppliers 
image © designboom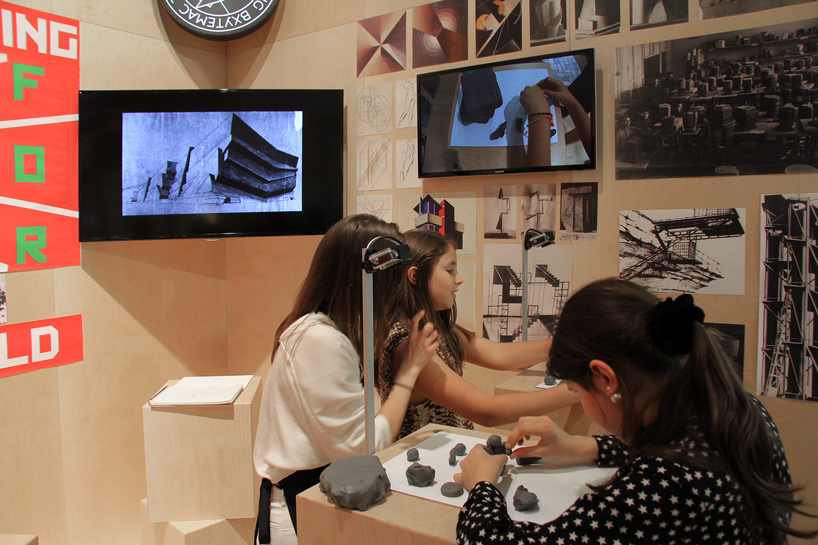 'VKhUTEMAS' is a fictional training school that provides background checks on the other participants 
image © designboom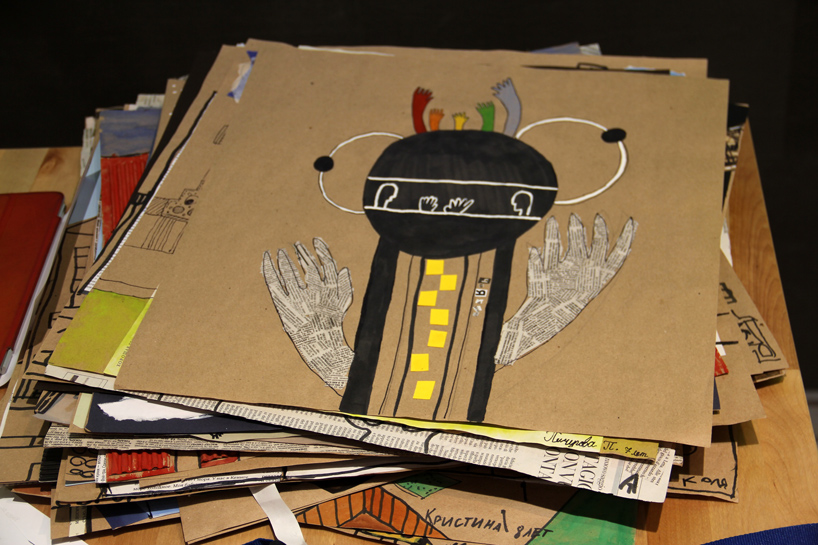 'young pioneer palace atelier' features soviet modern architecture interpreted by children
image © designboom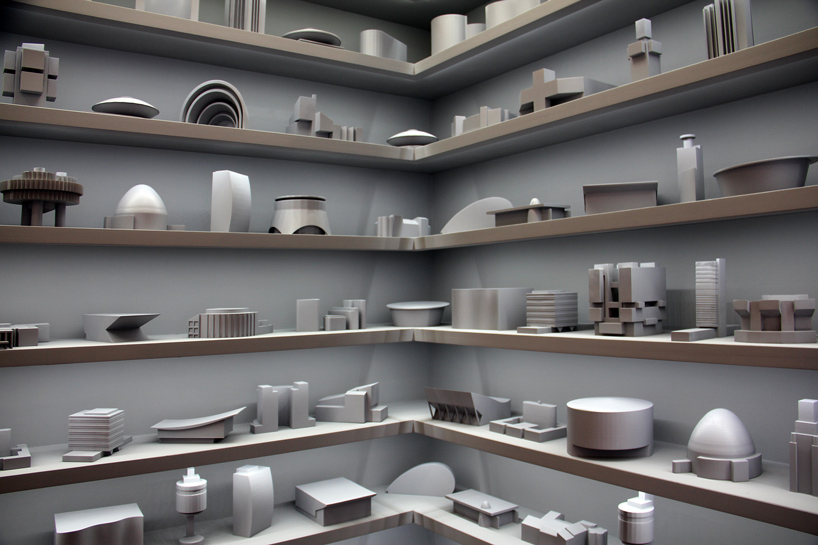 fictional architectural models on display as part of the presentation
image © designboom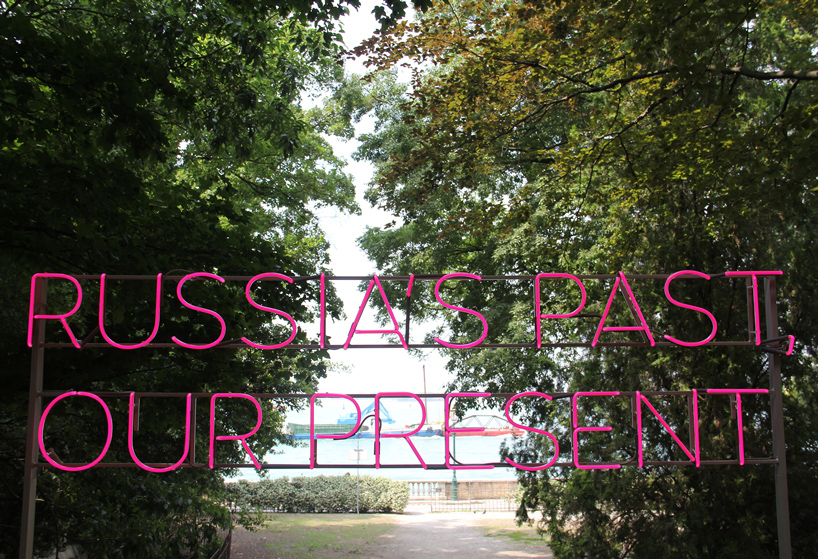 russian architecture, drawn from the past century, is reactivated for a global audience 
image © designboom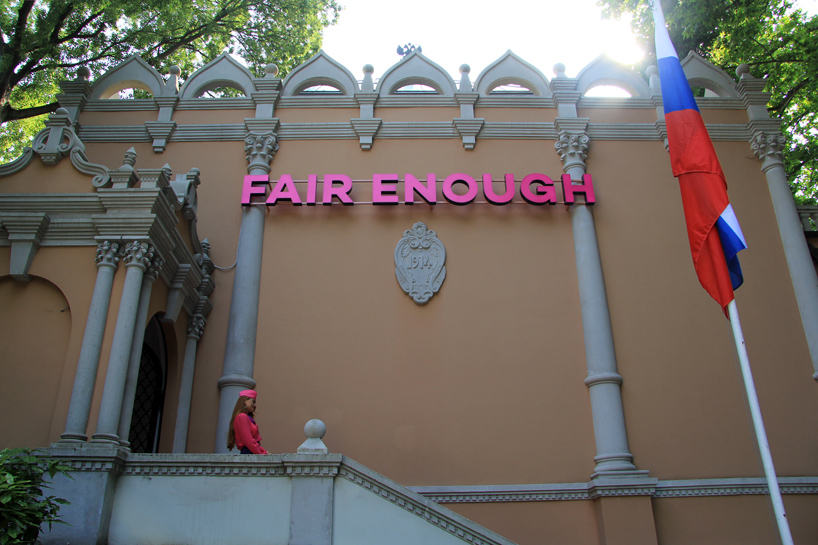 the exhibition's title is written in pink above the entrance to the russian pavilion
image © designboom
the 14th international architecture exhibition runs from 7 june to 23 november in venice.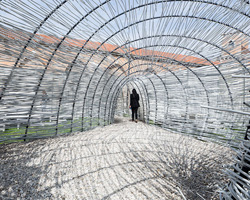 nov 19, 2014
nov 19, 2014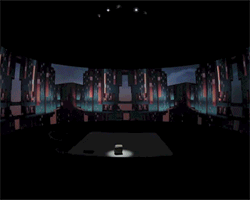 nov 17, 2014
nov 17, 2014
oct 15, 2014
oct 15, 2014