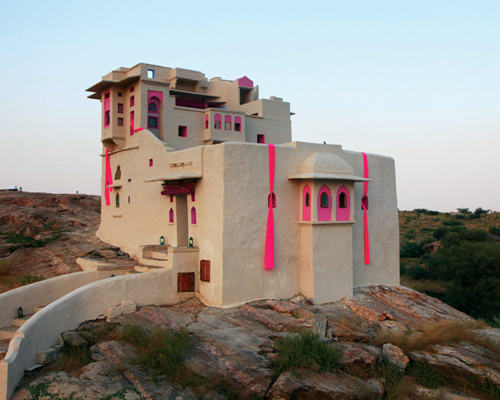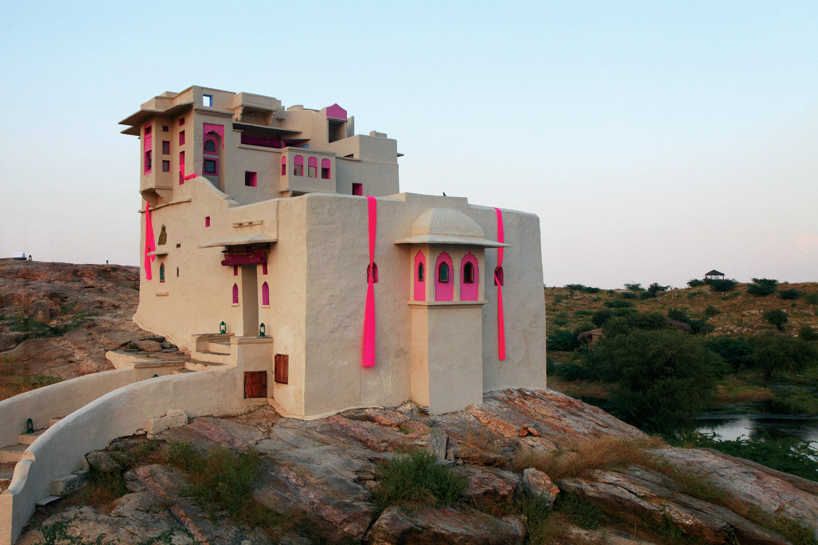 mar 07, 2014
sahil + sarthak reinterprets local craftwork in lakshman sagar resort
sahil + sarthak reinterprets local craftwork in lakshman sagar resort
image © anshuman sen
all images courtesy of sahil bagga sarthak sengupta
perched on the banks of a lake near the rajasthani village in raipur, india, the 'lakshman sagar resort' designed by new dehli-based studio sahil & sarthak utilizes local and sustainable materials. the main objective of the project was to identify artisan skills from the traditional 'jajmani' system, reinterpreting and improvising these methods for its construction. the neighboring community is very self sufficient as a vast majority of people make a living from crafting everyday objects, farming tools and household utensils. successfully bringing together various workers, who would otherwise operate in isolation, resulted in an amalgamation of different techniques applied throughout the resort.
the project was shortlisted for the IDF awards 2013, a recent competition organized by designboom, in collaboration with the the india design forum (IDF)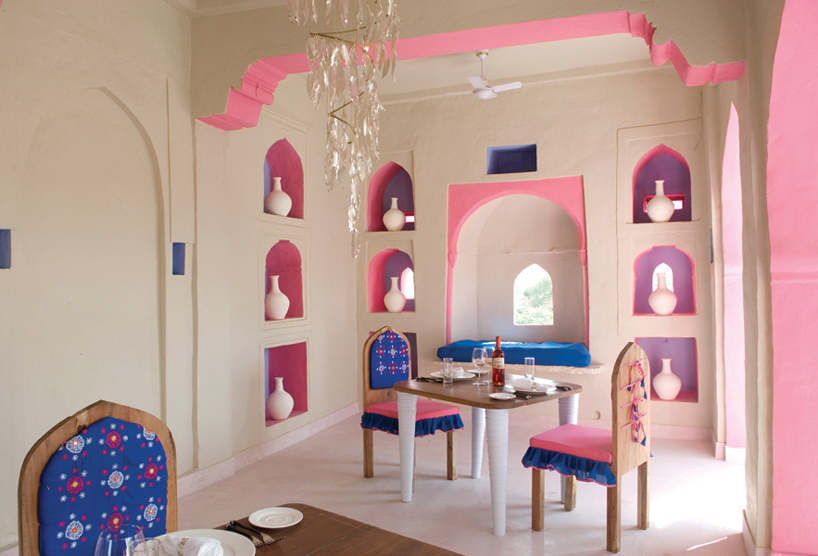 the design of the table and chairs was based on women's clothing from the raika rabri community
image © anshuman sen
the choice of materials involved sourcing the most readily locally available, which resulted in a series of customized products that tell a story. the interior consists of furniture pieces that were hand-crafted specifically for the resort, embodying a sense of design, tradition and ethics that reflects the village of raipur.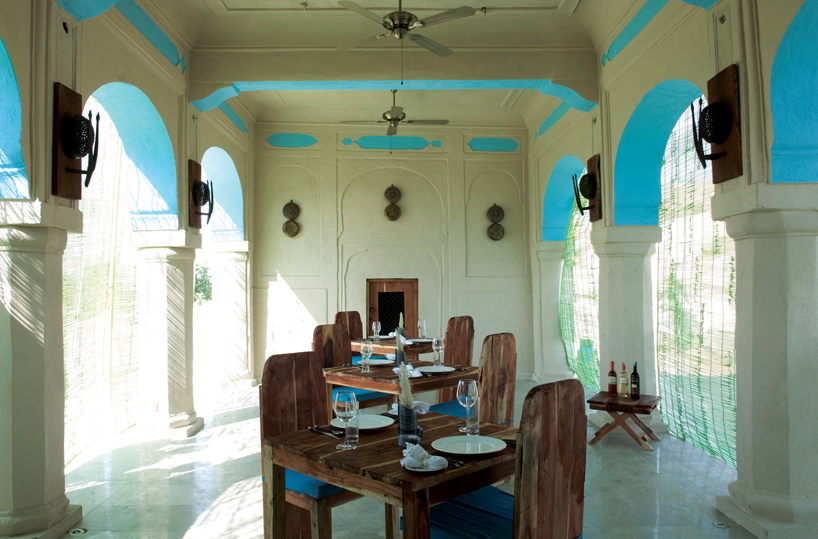 the mardana restaurant has deer head trophies made from plough ends and a grain strainer
image © anshuman sen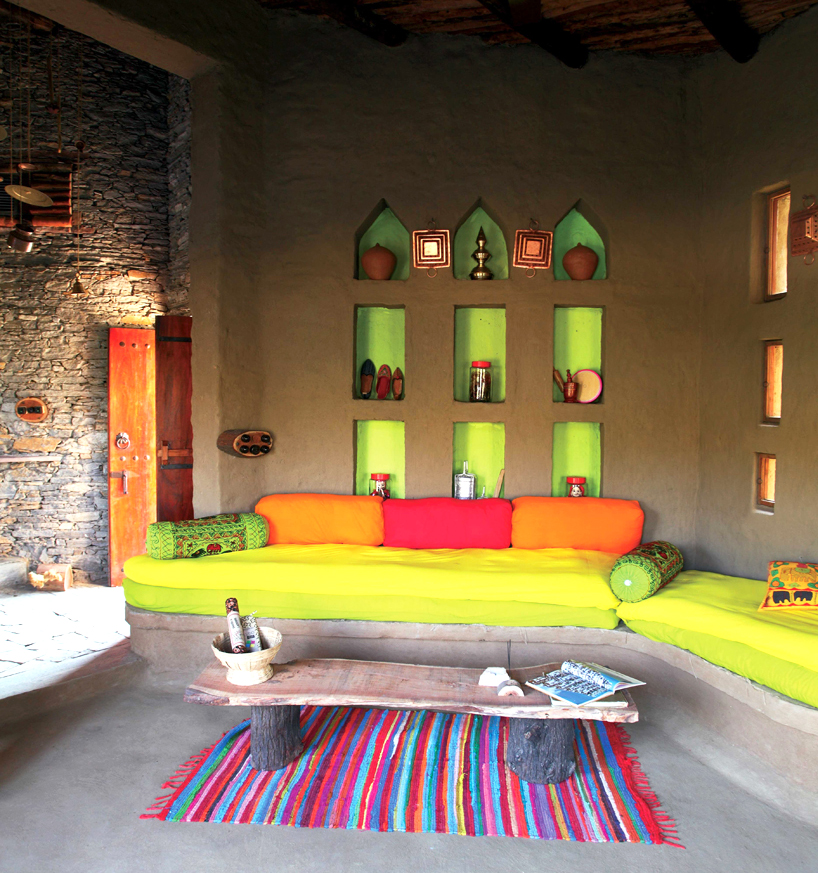 seating area by the entry
image © tanuj ahuja for elle decor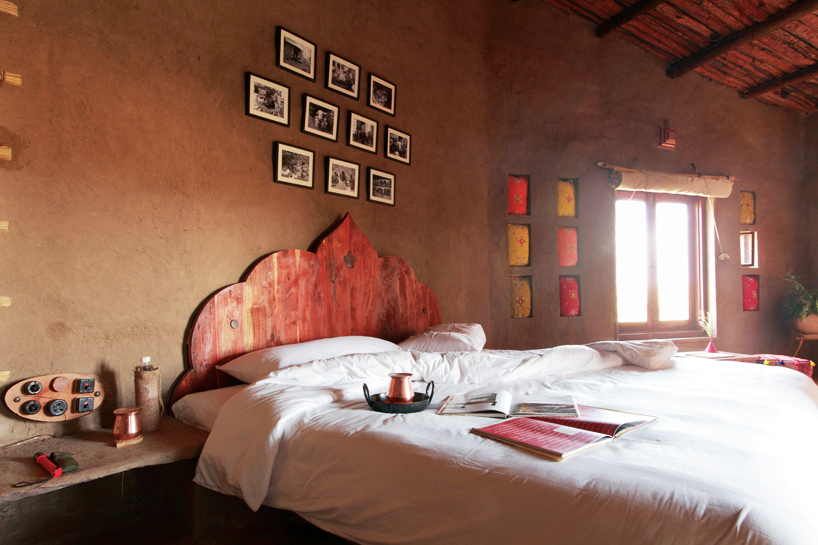 view of a bedroom
image © tanuj ahuja for elle decor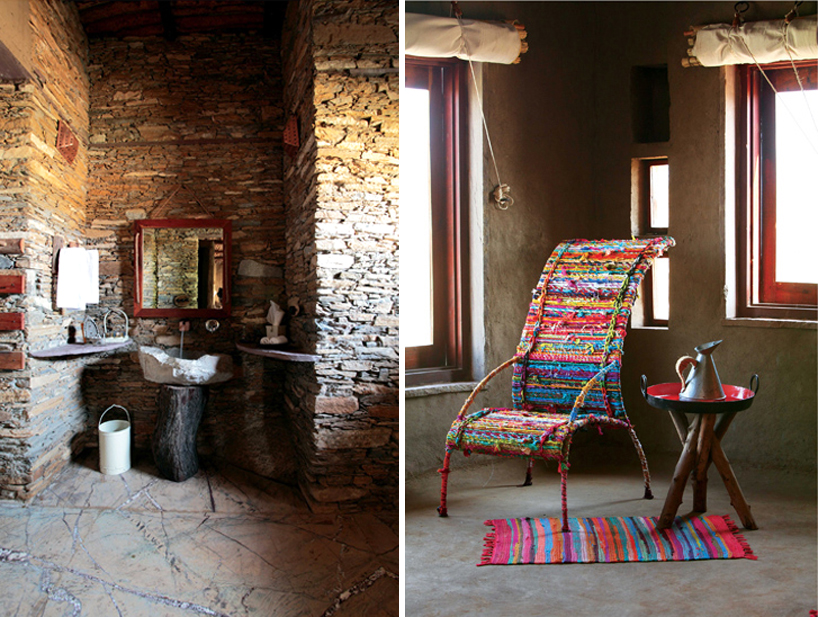 (left) the bathroom with the sink placed on a stump of wood
(right) katran chair next to a patal table
image © tanuj ahuja for elle decor
sep 18, 2017
sep 18, 2017
aug 03, 2017
aug 03, 2017
aug 02, 2017
aug 02, 2017
sep 19, 2017
sep 19, 2017
aug 16, 2017
aug 16, 2017
jun 30, 2017
jun 30, 2017