aug 13, 2014
santiago calatrava's florida polytechnic university opens

santiago calatrava's florida polytechnic university opens
image © joel morales photography
santiago calatrava's 'innovation, science & technology building' for florida polytechnic university,USA is set to open its doors to students, five years after the spanish architect was chosen to masterplan the school's expanded campus. costing $60 million USD to complete, the 160,000 square foot project houses a range of classrooms, auditoriums and research labs alongside faculty offices and academic administration resources.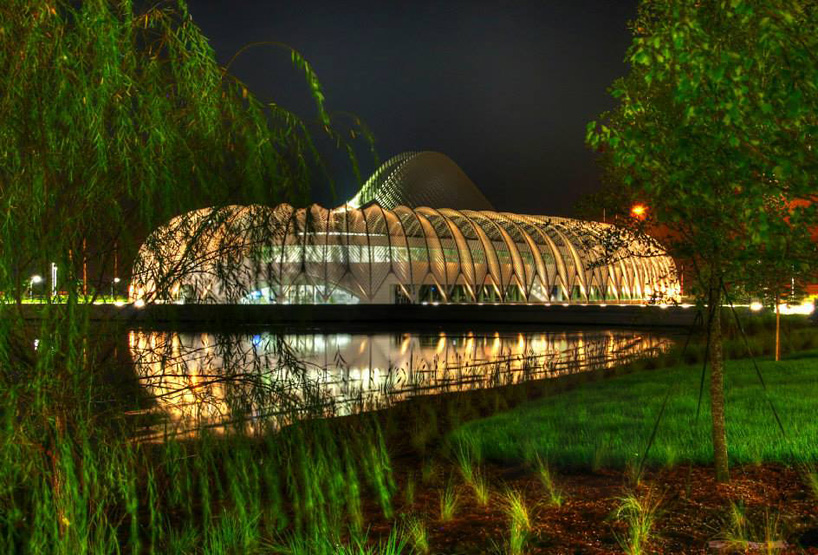 the design is characterized by its repeated skeletal form
image © joel morales photography
santiago calatrava developed the florida polytechnic university with a repeated skeletal form, with a latticed envelope stretched across a series of arched ribs. the vast scheme is crowned with a rising operable roof that can be adapted in order to regulate the desired amount of direct light required in response to the sun's daily movement. the building's formal arrangement comprises four pedestrian bridges connecting the two-storey structure with the surrounding development.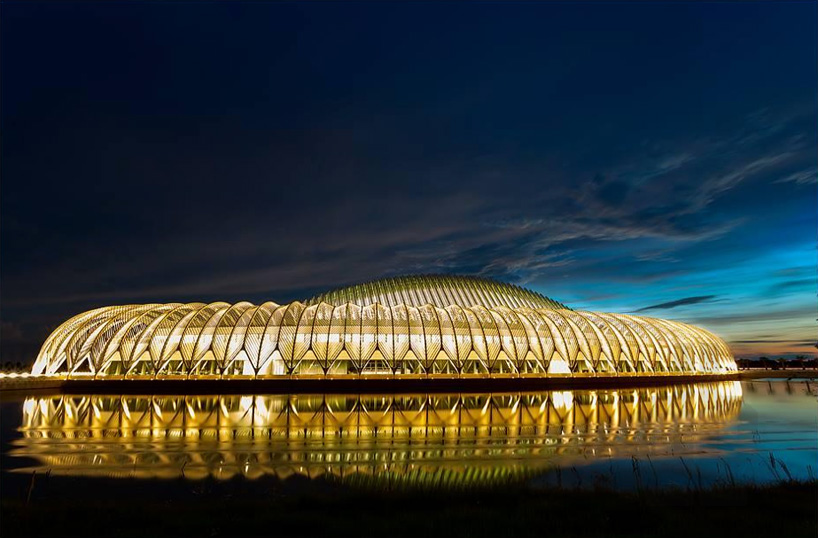 a latticed envelope is stretched across a series of arched ribs
image © andy glogower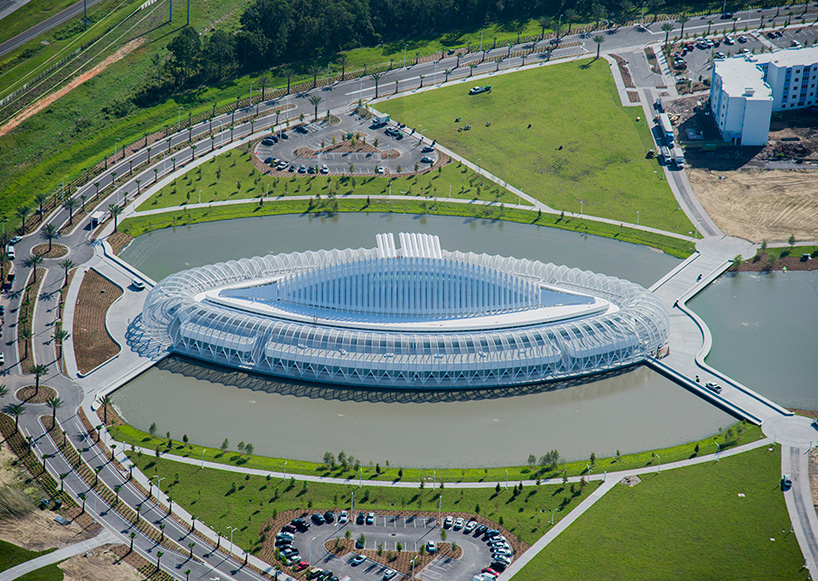 the vast scheme is crowned with a rising operable roof
image by aerial innovations / courtesy of florida polytechnic university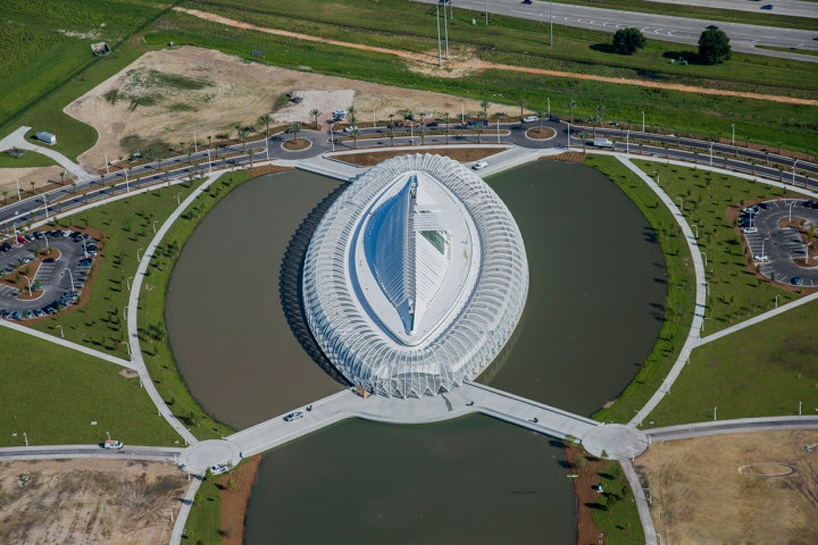 the canopy can be adapted in order to regulate the desired amount of direct light required
image by aerial innovations / courtesy of florida polytechnic university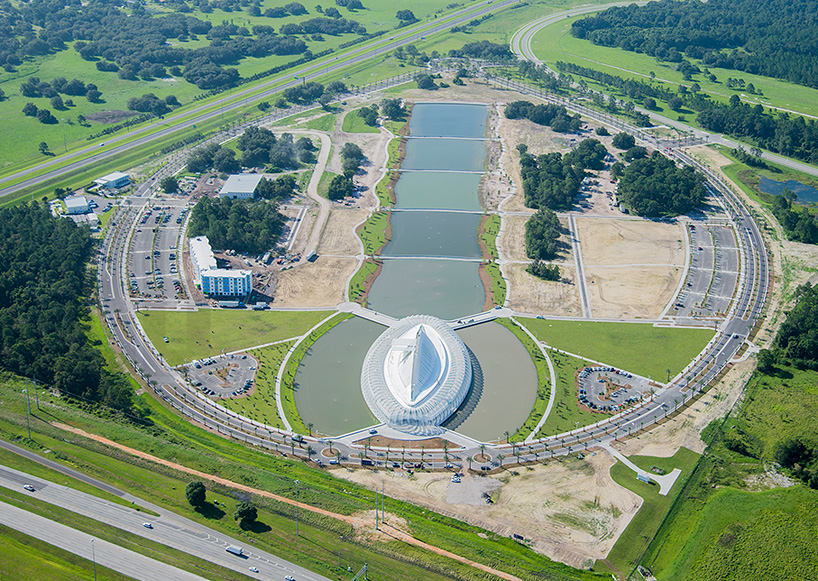 the building's formal arrangement comprises four pedestrian bridges connecting the two-storey structure
image by aerial innovations / courtesy of florida polytechnic university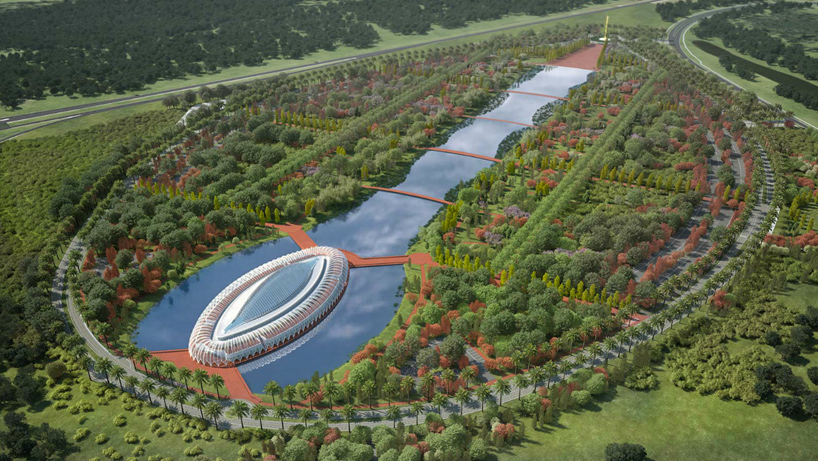 a rendering showing the 'innovation, science & technology building' in the context of the new campus
image © santiago calatrava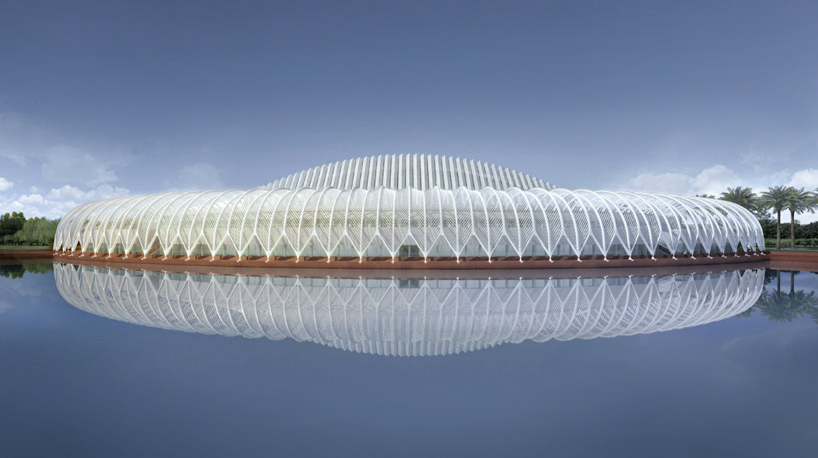 the 160,000 square foot project houses a range of classrooms, auditoriums and research labs
image © santiago calatrava
jul 23, 2017
jul 23, 2017
jul 20, 2017
jul 20, 2017
jul 18, 2017
jul 18, 2017
jun 04, 2017
jun 04, 2017
feb 02, 2017
feb 02, 2017
jan 11, 2017
jan 11, 2017
jul 18, 2017
jul 18, 2017
jul 13, 2017
jul 13, 2017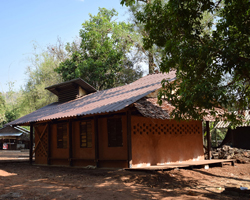 jul 03, 2017
jul 03, 2017