it has been announced that the city of london will receive its first piece of architecture designed by santiago calatrava. a £1 billion landmark is planned for the greenwich peninsula and will feature a new tube and bus station, theater, cinema, and a multitude of commercial facilities and retail outlets.

all images © uniform
developed by knight dragon, the santiago calatrava-designed 'peninsula place' will span a total of 1.4 million square feet. most noticeably, three towers will rise above the existing city-scape comprising offices, apartments and hotels — all of which will be connected to the river thames via a new land bridge.
'it is an honor to be designing such a piece of the fabric of london, a city I love,' comments calatrava. 'in designing this scheme, I have been inspired by london's rich architectural heritage and the very special geography of the peninsula. it will be a project that reflects both this and the ambition of knight dragon for greenwich peninsula.'

the scheme includes a multitude of commercial facilities and retail outlets
the aim of the regeneration project is to establish the region into a major cultural hub. the £8.4 billion transformation will, over the coming years, provide 15,720 new homes in seven new neighborhoods. the region will also host central london's first major film studio, a new design district, schools, offices, health services and public spaces.

a new overground pedestrian bridge will connect the scheme to the river thames
sitting next to the O2 arena, the new neighborhood will be home to a variety of residences, including 'peninsula place' by calatrava, and two further buildings designed by greenwich peninsula's masterplanners allies & morrison. combined, the new buildings will provide 800 new homes, 200 of which will be categorized as affordable.

the greenwich peninsula will feature a new tube and bus station
'I am delighted that santiago calatrava has chosen london for his first major project in the UK,' said sadiq khan, mayor of london. 'this shows that london remains open to investment, trade and the very best talent from around the globe. this new land mark for london and the growth of  this area of london will create a new cultural district for londoners and visitors from around the world.'
project info:
architect and engineer: santiago calatrava
executive architect: adamson associates
architect pp2: allies and morrison
structural engineer of record: meinhardt
mep engineer: aecom
quantity surveyor: alinea
hotel architect: reardon smith
hotel advisors: hamiltons
office advisors: cushman & wakefield
retail advisors: CWM in combination with anne hynes consulting ltd
traffic engineer: WSP
planning consultant: nathaniel lichfield & partners
gym consultants: RCH
legals: forsters
principle designer: stace
urban realm designers: schulz + grassov
daylight, sunlight, wind: urban microclimate
development agreement model: montagu evans
Save
Save
Save
Save
Save
Save
Save
Save
Save
Save
Save
Save
Save
Save
Save
Save
Save
Save
Save
oct 24, 2017
oct 24, 2017
oct 24, 2017
oct 24, 2017
oct 21, 2017
oct 21, 2017
sep 28, 2017
sep 28, 2017
sep 17, 2017
sep 17, 2017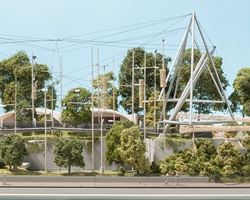 sep 13, 2017
sep 13, 2017
oct 31, 2017
oct 31, 2017
oct 24, 2017
oct 24, 2017
oct 24, 2017
oct 24, 2017
oct 21, 2017
oct 21, 2017
oct 18, 2017
oct 18, 2017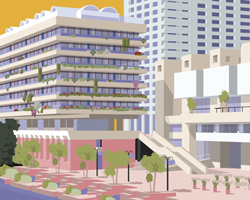 oct 16, 2017
oct 16, 2017
oct 04, 2017
oct 04, 2017
jun 04, 2017
jun 04, 2017
jan 11, 2017
jan 11, 2017
sep 23, 2016
sep 23, 2016
aug 30, 2016
aug 30, 2016
may 03, 2016
may 03, 2016