santiago calatrava's oculus — the highly anticipated core of new york's world trade center transportation hub — has opened its doors to the public. rising as sculptural wings made of steel and glass, the oculus WTC new york structure has now been documented in detail by british photographers hufton + crow.

image © hufton + crow
the oculus WTC sprawling complex houses westfield mall and is connected from subway train stations, the PATH or accessed from church and greenwich streets. during its initial stages of development (the design was unveiled in 2004), calatrava wanted the structure to evoke the image of a bird being released from a child's hands.

oculus WTC new york
image © hufton + crow
arrayed in a large elliptical shape, the building is positioned as a free standing structure and situated along the southern edge of daniel libeskind's 'wedge of light' plaza. this organization of the site was purposely chosen to instill a pause amid the dense commercial towers. the program links the procession of green spaces extending from city hall park through the WTC transportation hub plaza to the gardens of the memorial and battery park.

inside the oculus WTC new york
image © hufton + crow
the below grade piazza called 'the transit hall' is gradually being occupied by diverse retail spaces which are organized on either side of the vast atrium. this cathedral-like space is bathed in natural light, which filters through the glass skylights and down through all levels — eventually onto the PATH train platform approximately 60 feet below the street. at night, the illuminated building serves as a symbolic lantern for the neighborhood.
read our previous coverage of the development of calatrava's WTC transportation hub here.

image © hufton + crow

image © hufton + crow

image © hufton + crow

image © hufton + crow

image © hufton + crow

image © hufton + crow

image © hufton + crow

image © hufton + crow

image © hufton + crow

image © hufton + crow

image © hufton + crow
Save
Save
Save
Save
Save
Save
Save
Save
Save
Save
Save
Save
Save
Save
Save
Save
Save
oct 22, 2017
oct 22, 2017
oct 21, 2017
oct 21, 2017
oct 19, 2017
oct 19, 2017
oct 17, 2017
oct 17, 2017
oct 13, 2017
oct 13, 2017
oct 11, 2017
oct 11, 2017
oct 22, 2017
oct 22, 2017
oct 22, 2017
oct 22, 2017
oct 21, 2017
oct 21, 2017
oct 19, 2017
oct 19, 2017
oct 19, 2017
oct 19, 2017
oct 19, 2017
oct 19, 2017
sep 26, 2017
sep 26, 2017
aug 04, 2017
aug 04, 2017
jun 28, 2017
jun 28, 2017
jun 22, 2017
jun 22, 2017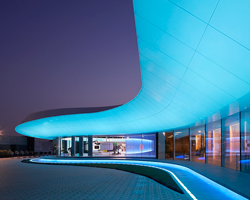 may 10, 2017
may 10, 2017
mar 24, 2017
mar 24, 2017
oct 04, 2017
oct 04, 2017
jun 04, 2017
jun 04, 2017
feb 02, 2017
feb 02, 2017
jan 11, 2017
jan 11, 2017
sep 23, 2016
sep 23, 2016
may 03, 2016
may 03, 2016
oct 13, 2016
oct 13, 2016
sep 08, 2016
sep 08, 2016
nov 20, 2015
nov 20, 2015
jul 30, 2015
jul 30, 2015
jun 10, 2015
jun 10, 2015
nov 05, 2014
nov 05, 2014