during milan design week, five international architecture practices presented proposals to transform milan's dilapidated railyards into thriving new communities. titled 'scali milano', the project asked MAD architects, stefano boeri architetti, mecanoo, miralles tagliabue EMBT, and cino zucchi architetti to develop plans for eight disused sites. each of the responses seek to establish a harmony between milan's population, the larger metropolitan region, and the natural environment.

'miracles in milan' by miralles tagliabue EMBT (also main image) / all images courtesy of scali milano
headed by FS sistemi urbani and the municipality of milan, scali milano is an in-depth research project that intends to stimulate debate about the future of milan's urban fabric. seven specific sites have been chosen — farini, porta genova, porta romana, rogoredo, greco-breda, lambrate, and san cristoforo — which would be turned into future hubs for the city.
one of the five proposals has been led by benedetta tagliabue and EMBT. titled 'miracles in milan', the scheme focuses on the importance of water as a means to connect the city with its population, nature, and history. designed to make milan a more comfortable place to live, each of the seven districts will take on their own character. some of the scali will be dedicated to cultural programming, design and fashion, while others are zoned for young companies and start-ups.

'a green river for milan' by stefano boeri architetti
a team led by stefano boeri has proposed the creation of a green river connecting the seven sites with a unique environmental system. the plans would dramatically increase the city's green space, with each site covered between 80-90% with plants and trees. this continuous vegetation system would stretch for 35 kilometers along the railway lines. it is also imagined that the scheme would meet milan's growing demand for youth services. 'we have the opportunity to rethink milan,' says boeri.

'a green river for milan' by stefano boeri architetti
mecanoo's plans involve using the railway yards, and their connecting infrastructure, to improve the mobility of milan in order to generate new opportunities for the city as a whole. conceived as multi-modal hubs, the scali will act as places to live, work and connect for all generations in milan and further afield. connected via rapid transport linkages and green pedestrian and cycling networks, the sites become a catalyst for sustainable living.

'catalysts for sustainable living' by mecanoo
car-free areas would be created in order to free up space for biking lanes, pedestrians, and generous green zones. in addition, a green circle line of bike lanes connecting the different sites will turn the railway into a destination that is well integrated within the urban system. 'changing milan into a urban environment where infrastructure, housing and public facilities work together, will establish an inclusive city that is prepared for future change,' explains mecanoo.

'catalysts for sustainable living' by mecanoo
high-density, mixed-use buildings clustered around mobility hubs provide attractive and safe destinations, establishing milan as an inclusive city. meanwhile, biking roads and pedestrian zones contribute to transforming the scali into multimodal public transport hubs, thereby reducing the reliance on cars.
'catalysts for sustainable living' by mecanoo

'seven beautiful orchards' by cino zucchi architetti
the proposal from cino zucchi architetti is titled 'seven beautiful orchards'. the scheme comprises a series of adaptable gardens, which mediate between the large scale of the city and the more intimate human-scale of the surrounding neighborhoods. the regenerated areas reconnect with parts of the city that are currently isolated, hosting new public services.

'seven beautiful orchards' by cino zucchi architetti
the masterplan by MAD architects transforms the city's railyards with a series of architectural 'layers' that help integrate the new structures within the existing urban environment. the scheme both addresses and celebrates milan's population growth as the city continues to densify, through the introduction of additional mass transit infrastructure, affordable housing typologies, and sustainable mixed-use development.

'historical future: milan reborn' by MAD architects
situated in northwestern milan, 'scalo farini and valtellina' has the largest total land area of the railyards — 618,733 square meters. this scale, and its convenient location in relation to public transport, means that it offers the potential to form a new central business district.

'historical future: milan reborn' by MAD architects
meanwhile, 'scalo porta genova' includes pavilions for events, performances, and markets that encourage social interaction. the proposal expands upon the area's existing role as a hub for arts and culture, renewing its relationship with the demands of commerce at an international scale. see designboom's previous coverage of the project, and an interview with ma yansong, here.

map showing the location of the seven different sites
Save
Save
Save
Save
Save
Save
Save
Save
Save
Save
Save
Save
Save
Save
Save
Save
Save
Save
Save
Save
Save
oct 15, 2017
oct 15, 2017
oct 04, 2017
oct 04, 2017
oct 01, 2017
oct 01, 2017
sep 26, 2017
sep 26, 2017
sep 05, 2017
sep 05, 2017
aug 29, 2017
aug 29, 2017
oct 23, 2017
oct 23, 2017
jul 23, 2017
jul 23, 2017
jun 11, 2017
jun 11, 2017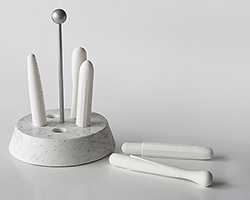 jun 07, 2017
jun 07, 2017
jun 02, 2017
jun 02, 2017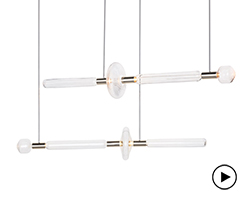 jun 01, 2017
jun 01, 2017