sep 25, 2015
schemata installs movable hangers inside descente blanc retail store
schemata installs movable hangers inside descente blanc retail store
all images courtesy of schemata architects / photography by kenta hasegawa 
schemata architects have recently crafted the retail space of descente blanc in daikanyama. designed with the intention to incorporate movement, the industrial interior promotes the otherwise hidden 'service process' seen in retail stockrooms, where the routine movement between the product, worker and the customer has been highlighted and put on view.

the jackets have been suspended on a movable hanger system
illustrated through a suspended hanger, the ceiling of the minimalist space is fitted with an operable system where the hung jackets can move up and down through the space. this rack-system is utilized for display purposes and can be alternated each day. the renovation saw the industrial character of the commercial facility being emphasized. wanting the shop to be inconspicuous, the spatial character was reinforced by the adding and taking away already existing elements and features. 

this shop is situated in a part of a commercial facility composed of a series of buildings clad in the same curtain wall
'our solution was to reinforce its spatial character by adding and subtracting elements made of existing materials in the surrounding environment, without adding new elements. material of the existing exterior wood deck is brought into the interior. and anti-corrosive painted structural steel members constitute the interior space, occasionally extending towards outside to accentuate the exterior facade.'

the minimal interiors allow focus to be on the products on display

upper retail space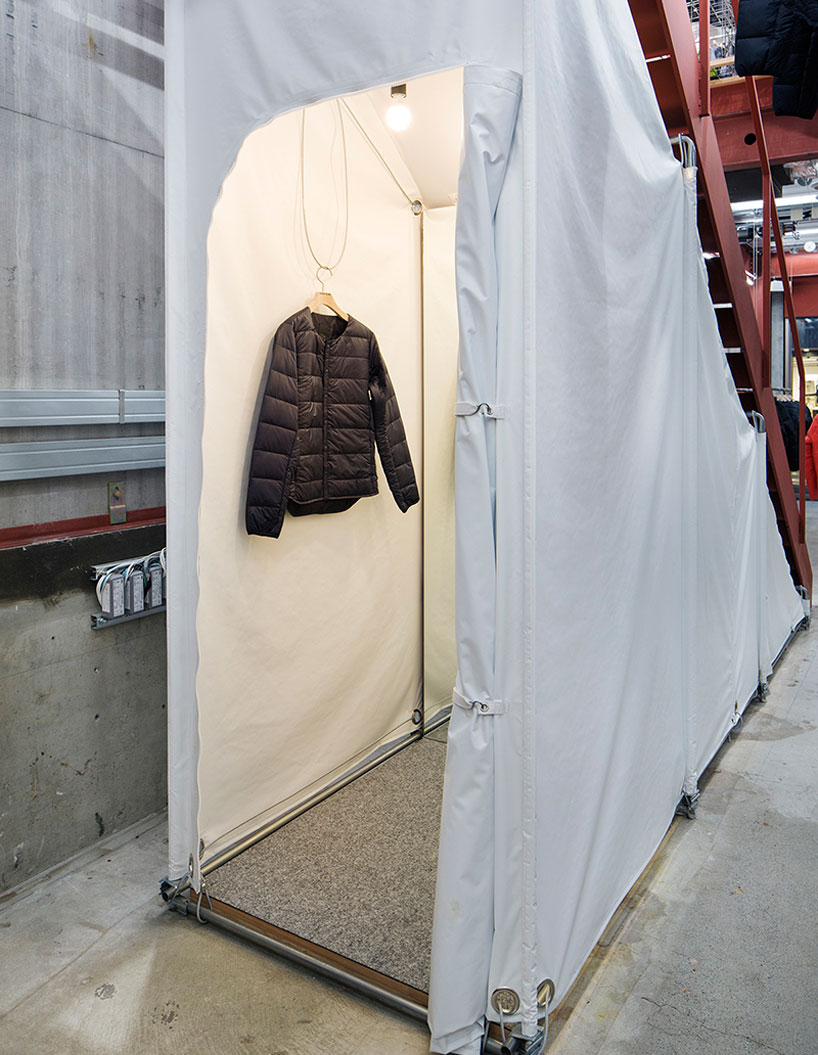 art direction: rikako nagashima
sep 11, 2017
sep 11, 2017
sep 03, 2017
sep 03, 2017
aug 25, 2017
aug 25, 2017
jun 26, 2017
jun 26, 2017
jun 20, 2017
jun 20, 2017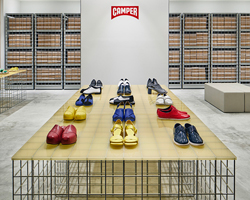 apr 02, 2017
apr 02, 2017