apr 11, 2012
schemata architecture office: hanare house
'hanare' by schemata architecture office all photos by takumi ota
located near the seaside in chiba prefecture, japan, 'hanare' is an annex house designed by japanese practice schemata architecture office. used 2-3 times a week by its owner whose main base is in tokyo, it is situated on a mountain which the client bought for this occasional residence. the structure is built around a central rock formation which extends upwards, and is elevated off the ground, perched upon a metal support system of pilotis to accommodate this natural obstruction. because of its positioning, within the landscape 'hanare' appears as if it is a castle sitting upon a hill.
close up view of the mountainous site
during the construction process, the firm had a number of obstacles to deal with because of the complex locale such as having to install an electricity line, getting a drinking water supply to and from the house via a fountain, constructing a bridge over the irrigation canal, and the interior design and building work itself.
the residence sits upon a metal framework of pilotis
'hanare', though built using man-made energy, incorporates ecologically sustainable strategies to maintain and function the house. such features include a 2 meter long eaves for shading the interior space from the western sun, using low-E glass windows to control heat transfer into the home and wooden sash for insulation, as well the presence of a trombe wall which faces the sun to absorb natural energy to power the dwelling.
the open air terrace situated below the residence
entrance
kitchen and living area
floor to ceiling windows offer panoramic views of the surrounding landscape
view into the kitchen with built in wire shelving
exposed storage spaces
a built-in table wraps around the main living area into the kitchen
alternative view
the house is composed of a steel and wooden framework
bathrooms
main bathroom
bedroom area
'hanare' by night
plan
section
project info:
title: hanare house architects: schemata architecture office structural engineer: ejiri structual engineers contractor: takaaki mitsui location: chiba prefecture typology: residence constructed area: 933.9 m2 footprint: 181.96 m2 architectural area: 180.08m2 structure: steel, wood construction year: 2011
oct 07, 2017
oct 07, 2017
jun 26, 2017
jun 26, 2017
jun 20, 2017
jun 20, 2017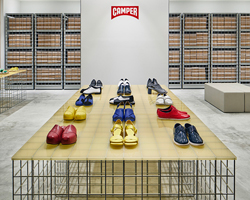 apr 02, 2017
apr 02, 2017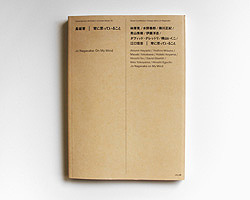 feb 03, 2017
feb 03, 2017
dec 05, 2016
dec 05, 2016