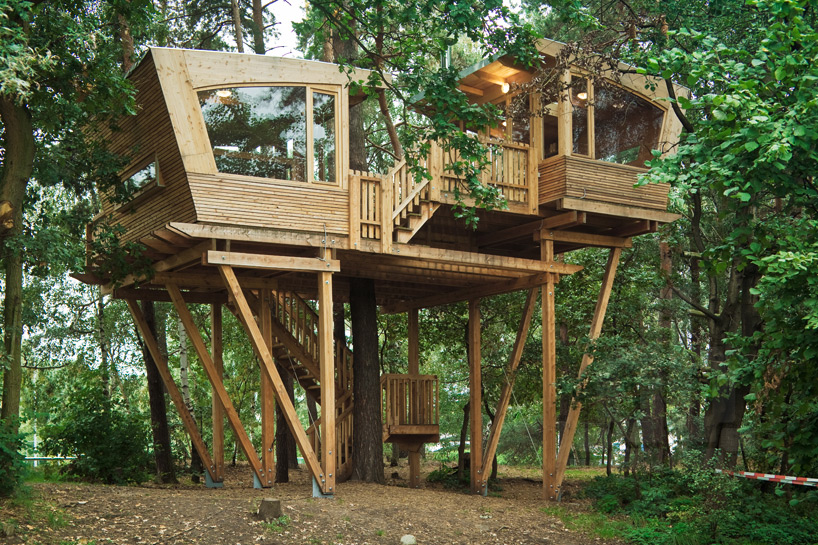 jun 22, 2014
almke treehouse by baumraum provides gathering place for scout group
almke treehouse by baumraum provides gathering place for scout group
photo by alasdair jardine
all images courtesy of baumraum
in order to create a meeting place for a scout group near wolfsburg, germany, a treehouse has been designed by baumraum and constructed by the troop of enthusiastic young people on the almke camp site. the elevated structure wraps a sturdy pine, and provides a place among nature for gathering, eating, and sleeping. programs are housed in two nearly identical volumes facing one other, which are offset by a height of one meter.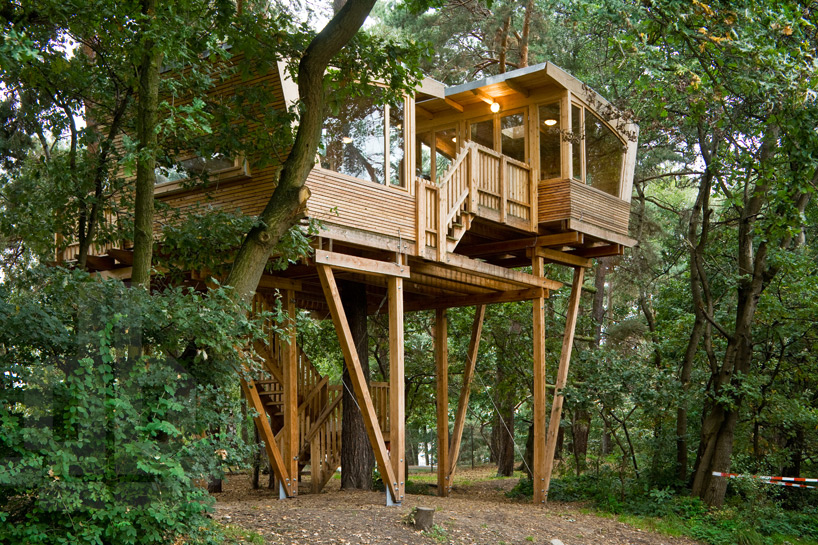 the two volumes are identical save for their window placement and program specific furnishings
photo by alasdair jardine
the lower building provides sleeping for eight people, while the upper serves for gathering and eating. the latter contains necessary cooking equipment, a dining table, and a wood-burning stove for cooler times of the year. the two volumes have slightly pitched and curving roofs, and are identical save for their window placement and furnishings. a sturdy wooden stair accesses the central terrace. the structure is supported by wood columns, beams, and diagonal bracing, and further stiffened by steel cables.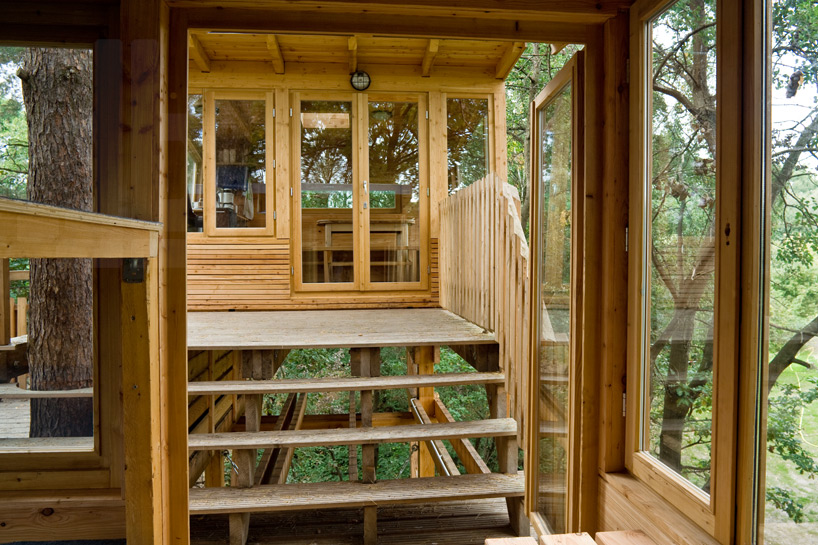 the building volumes are offset by a height of one meter
photo by tim mrzyglod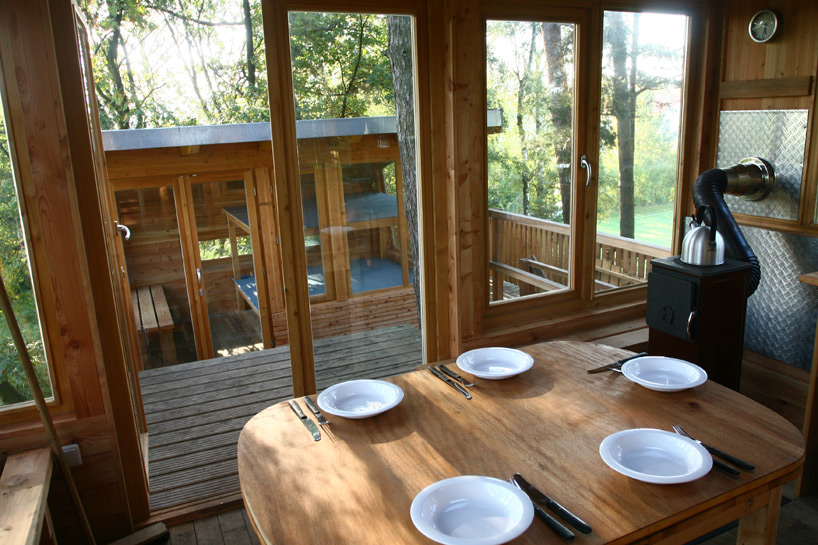 the dining area serves as a primary gathering spot for the scout group
photo by tim mrzyglod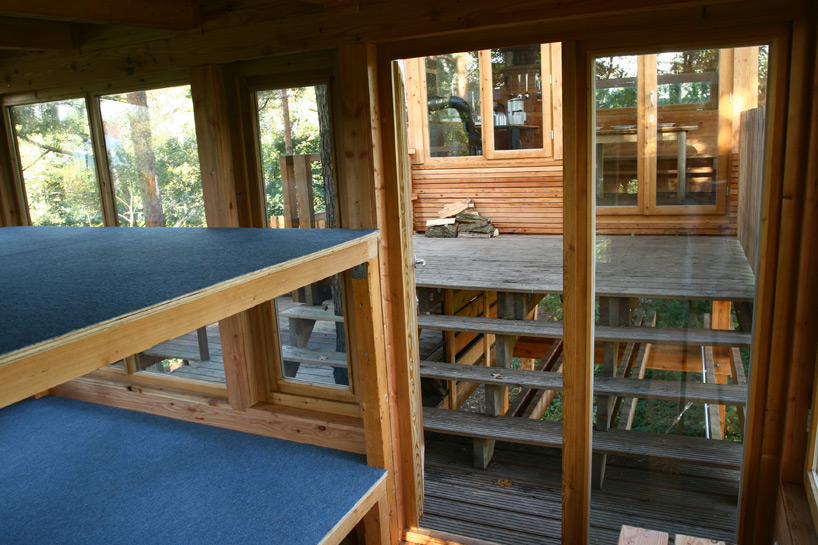 the lower volume provides sleeping for eight
photo by tim mrzyglod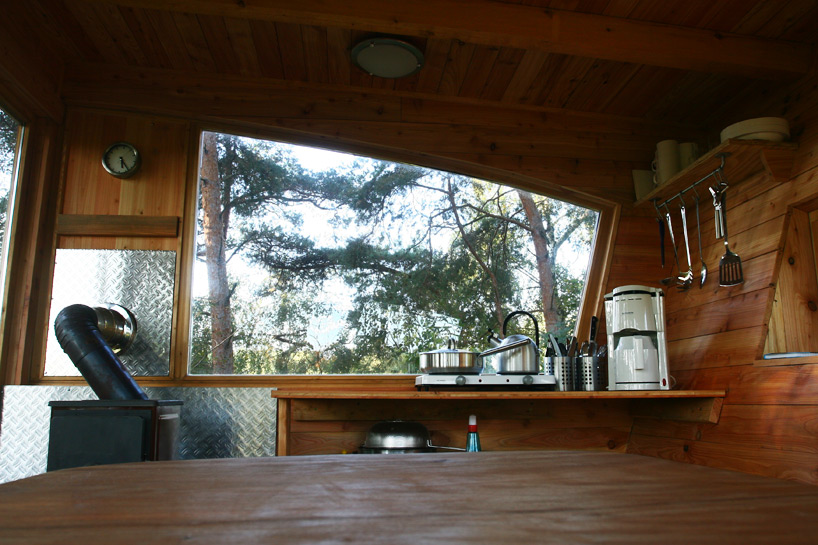 the upper volume is furnished with cooking equipment
photo by tim mrzyglod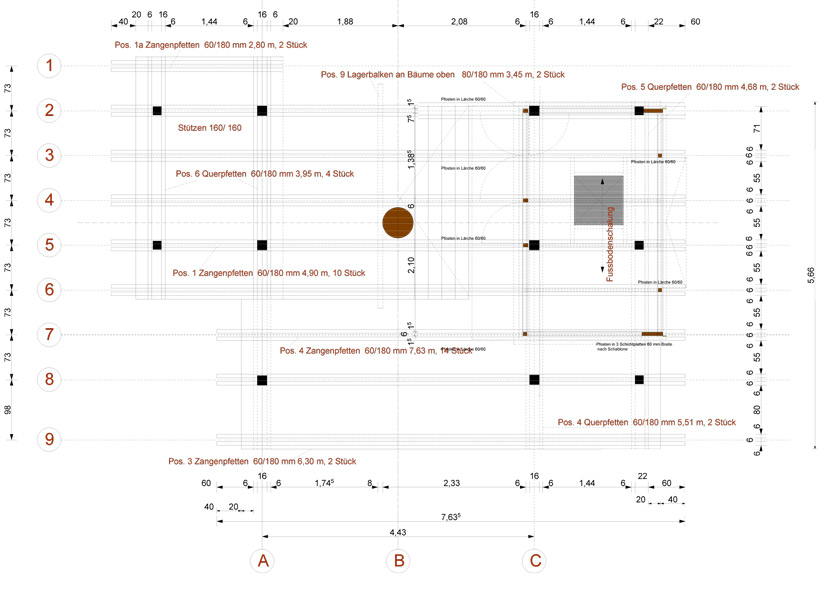 plan view of structural layout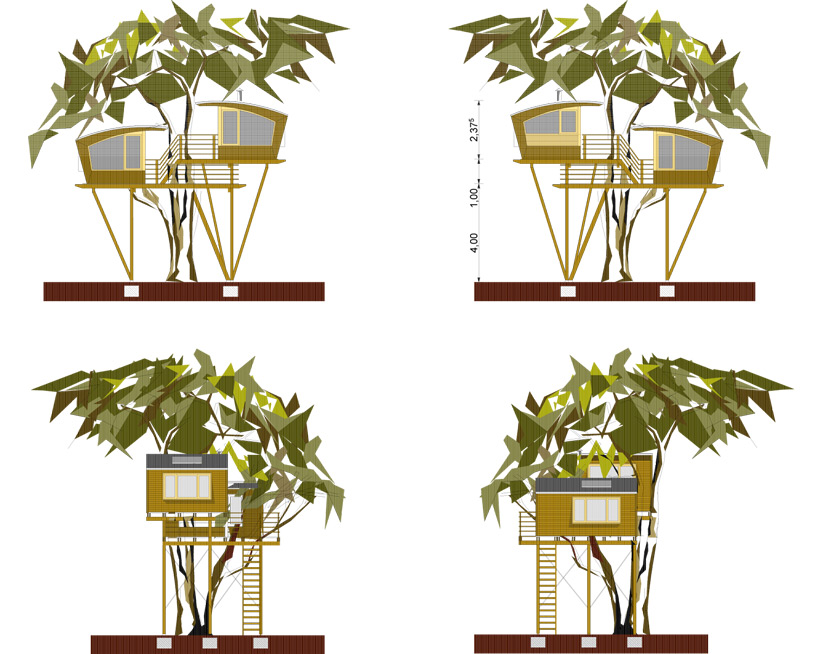 elevations
project info:
location: almke near wolfsburg, germany
tree type: pine
deck height: 4 – 5 m
interior area: 19.6 sqm
terrace area: 15.4 qm
photography: alasdair jardine, tim mrzyglod
Save
apr 25, 2017
apr 25, 2017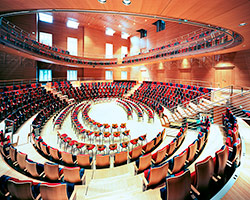 mar 11, 2017
mar 11, 2017
mar 06, 2017
mar 06, 2017
apr 21, 2015
apr 21, 2015
jul 05, 2014
jul 05, 2014
jun 17, 2014
jun 17, 2014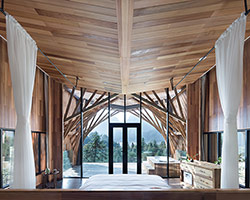 may 01, 2017
may 01, 2017
mar 22, 2017
mar 22, 2017
jan 18, 2017
jan 18, 2017