sebastian errazuriz sets an icy landscape within the audemars piguet lounge at art basel
drawing from geographical ice formations and snow-covered landscapes, artist and designer sebastian errazuriz has envisioned the interior design for luxury watchmaker audemars piguet's lounge on the occasions of art basel in hong kong, basel and miami.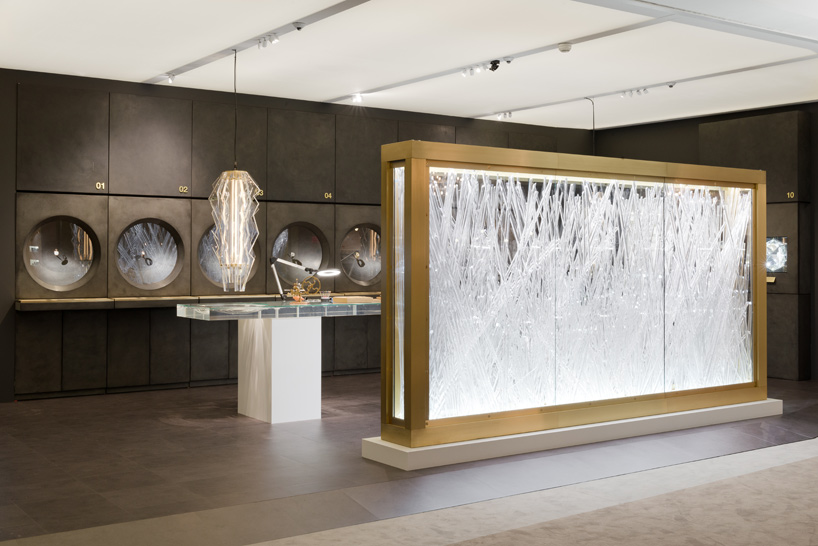 the ice cycle lounge by luxury watchmaker audemars piguet
water and ice are the concurrent themes that gives 'ice cycle' its characteristic interior. using the cycle of water and ice as a metaphor of time, there are three elements which anchor sebastian errazuriz's design: the icicle as an organic form, accumulating over time; the water drop; and ripples in the water. each of these action are symbolic to time and reflect the ticking of a clock.
designed as a place of reflection, a 'ice tank' sits as the façade to audemars piguet's lounge, composed of illuminated acrylic rods which illuminate to mimic the regular rhythm of a heartbeat. in addition, a soundproof room serving as a private vault is enveloped with custom-designed panels illustrating icicles, stalactites, and stalagmites and feature a series of timepieces on display.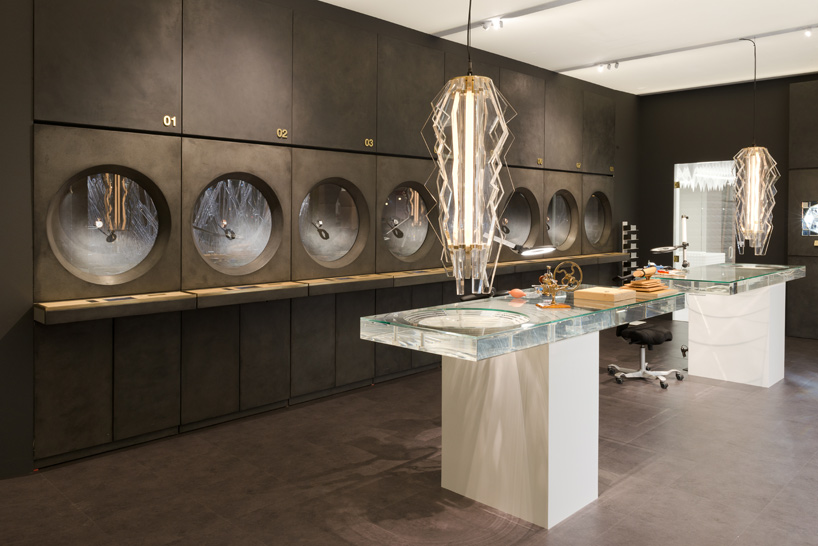 with water and ice as its main thematic elements, the new stand will give form to the concept of the ice cycle
audemars piguet has previously invited designers and artists to creatively interpret their heritage and brand into a lounge during art basel; they are known for their high-end and intricately detailed watches and a selection of ten will be on display around the space.
'I was humbled by the craftsmanship and ingenuity of the audemars piguet watchmakers in le brassus. the work they have been doing for almost two centuries is so incredible that any creative person who visits their installations will feel inspired to hold themselves to a higher standard of gravitas, beauty, and precision. the new lounge will hopefully become an experience for its visitors, managing to steal their attention and offering them a space to take a moment to think about time.' – sebastian errazuriz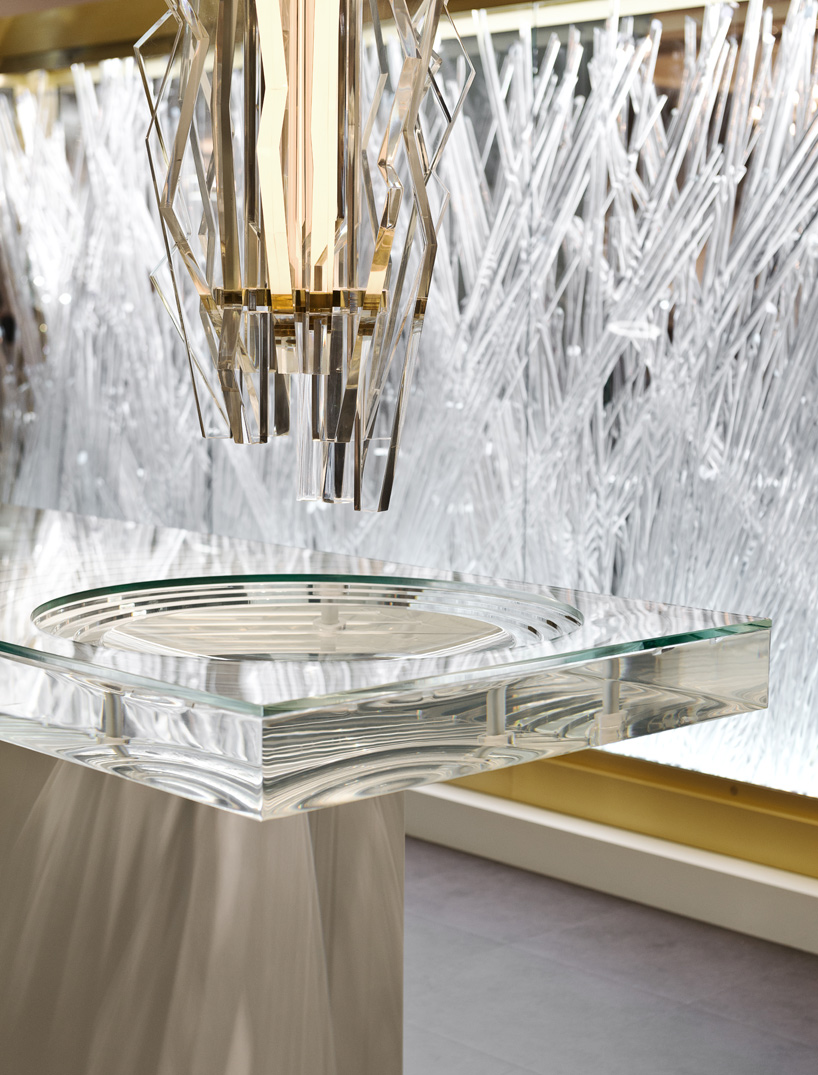 the theme draws from the ice formations and snowy winters of audemars piguet's home in le brassus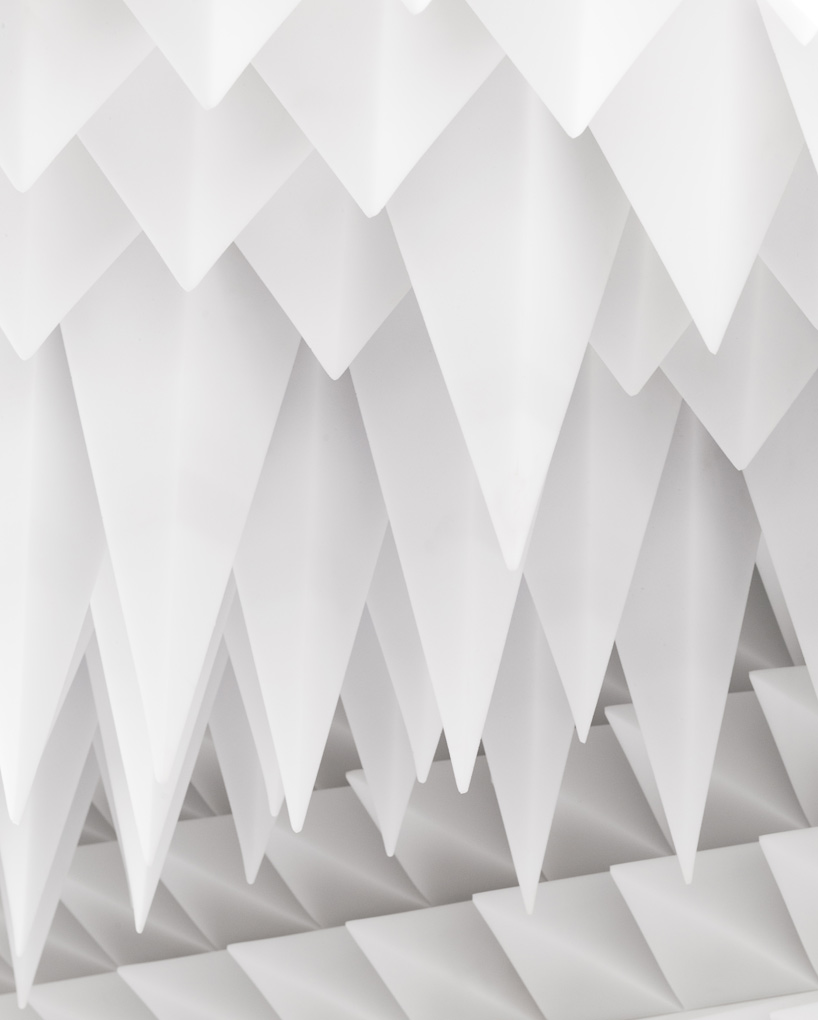 sebastian errazuriz was invited by audemars piguet to design their lounge for art basel hong kong, miami and basel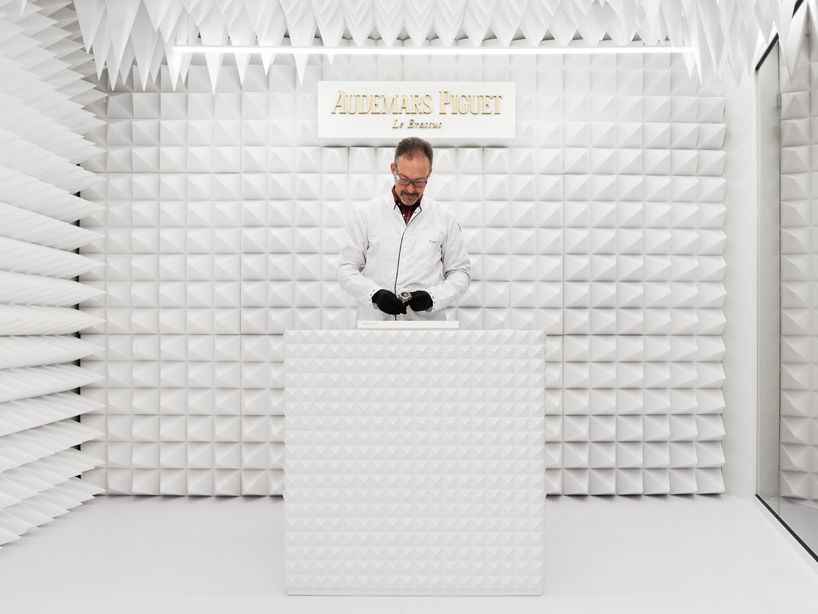 jagged white forms mimic icicles, stalactites and stalagmites inside the vault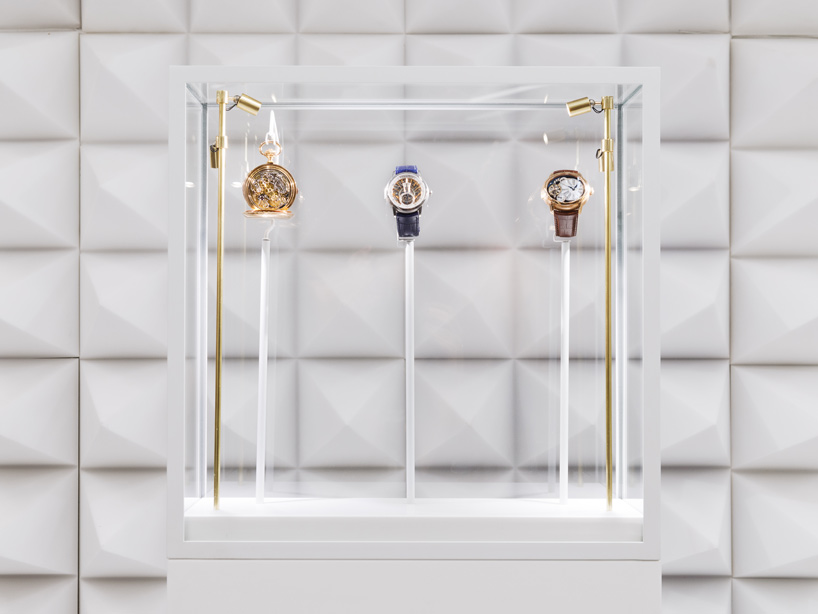 ten watches will be on display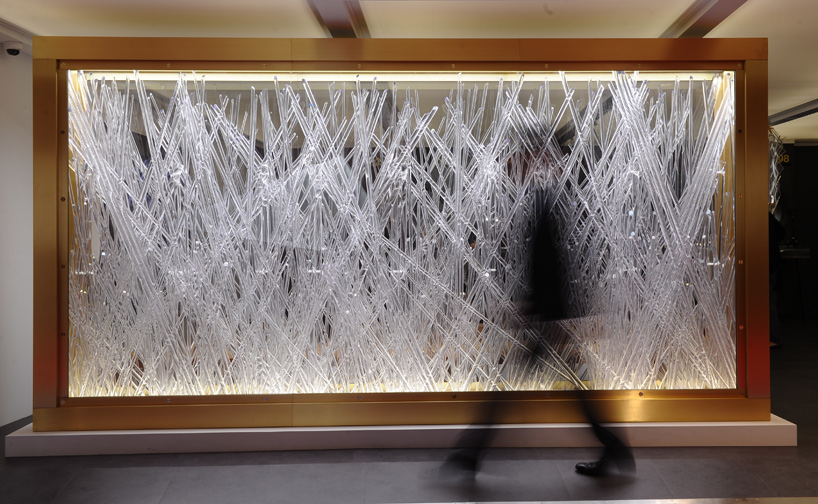 the ice tank, composed of illuminated acrylic rods which will flash to mimic the regular rhythm of a heartbeat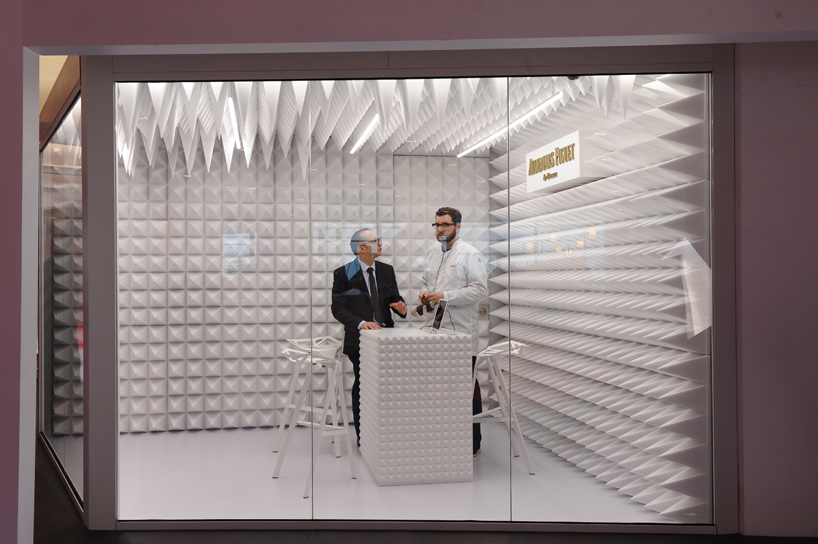 the sound proofed private vault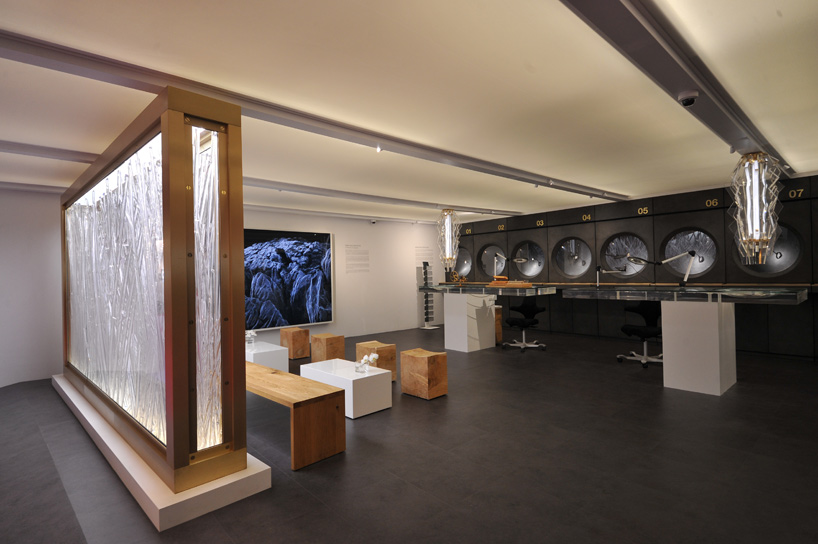 the lounge will also showcase visuals by photographer dan holdsworth named continuous topography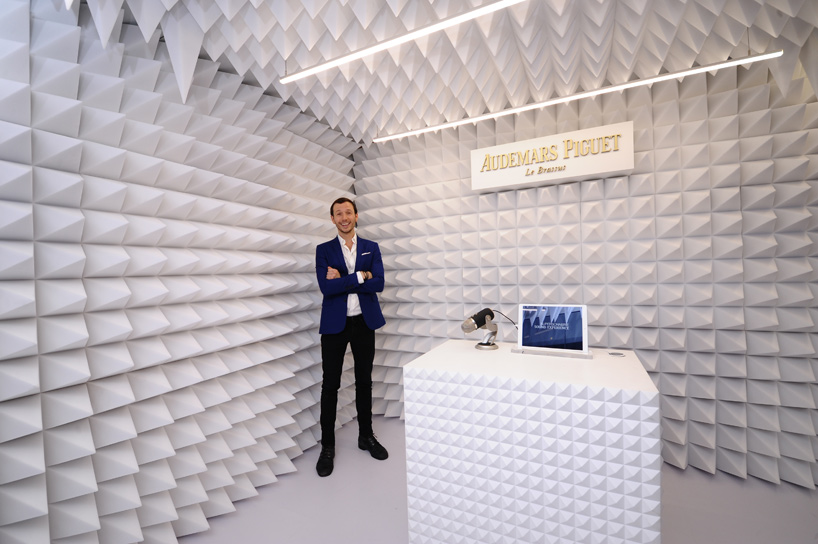 sebastian errazuriz at the lounge in art basel hong kong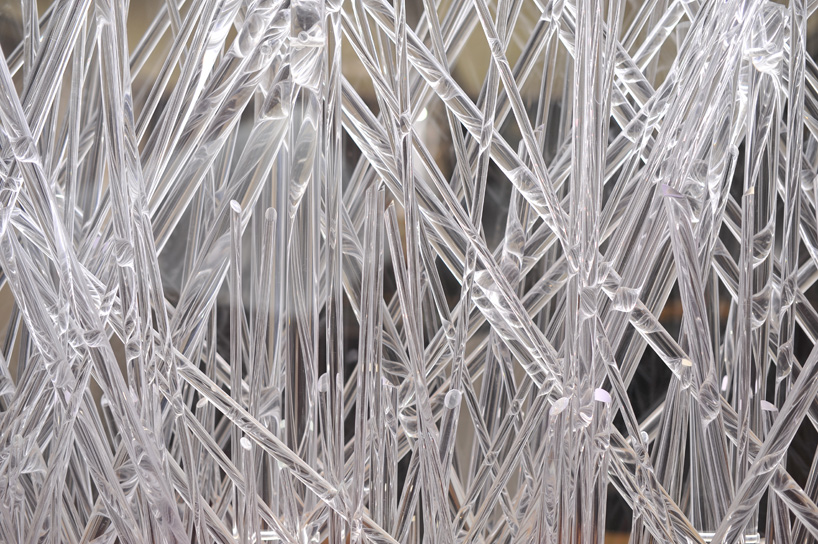 close up of the acrylic icicles
Save
Save
Save
Save
Save
Save
Save
Save
dec 11, 2016
dec 11, 2016
dec 06, 2016
dec 06, 2016
dec 01, 2016
dec 01, 2016
jan 17, 2017
jan 17, 2017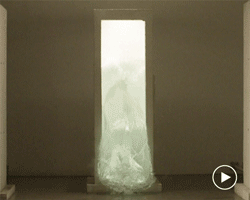 dec 21, 2016
dec 21, 2016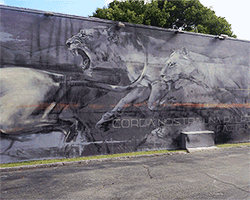 dec 18, 2016
dec 18, 2016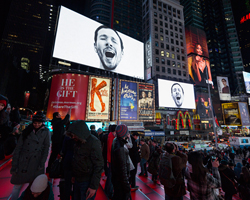 jan 12, 2015
jan 12, 2015
sep 26, 2014
sep 26, 2014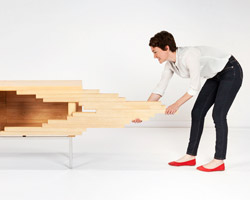 jul 24, 2014
jul 24, 2014
jul 11, 2017
jul 11, 2017
jun 08, 2017
jun 08, 2017
may 09, 2017
may 09, 2017