in taiwan, shen ting tseng architects has erected a temporary pavilion on the plaza outside the taipei fine art museum. to capture passing breezes, the structure comprises two planes: a canopy overhead, and a curved island platform below. the roof consists of 320 box kites, which sway gently and cast a constantly shifting pattern of light and shadow. the two surfaces are connected by slim steel poles.

all images courtesy of shen ting tseng architects
based on the concepts of wind and light, the 'floating' pavilion by shen ting tseng architects directly responds to the site's conditions. a riverbank borders the site to the north, causing gusts of wind to sweep across the public square. this, combined with the region's subtropical sun, causes visitors to hurry inside, rather than congregating outside the museum building. consequently, the scheme seeks to activate the plaza, transforming it into a vibrant civic arena.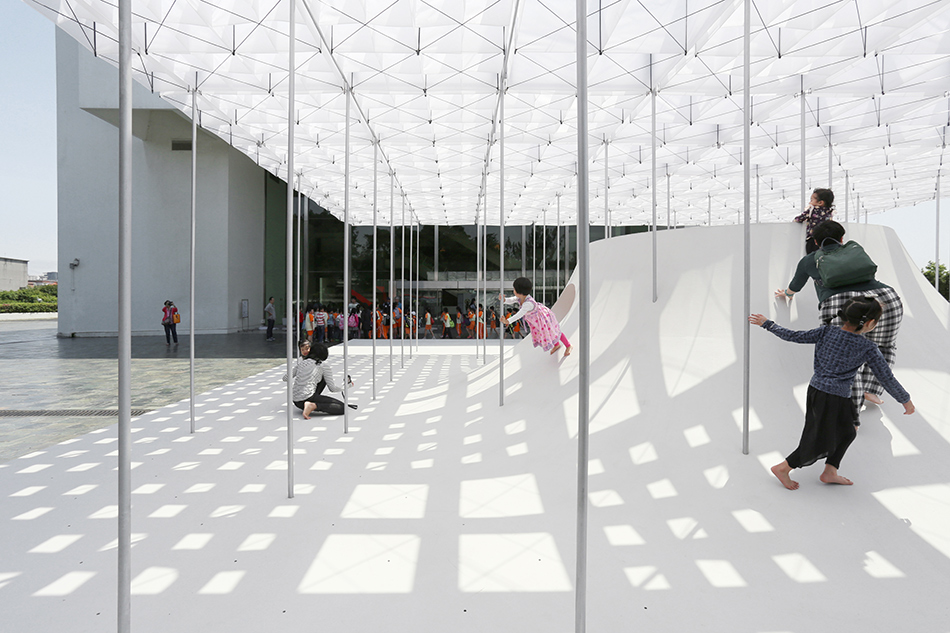 the temporary pavilion sited on the plaza outside the taipei fine art museum
beneath the canopy is an island that ascends towards the middle of the structure. here, guests are encouraged to take advantage of the shade on offer, or slide down the curved terrain. at the very center, an inhabitable pink void allows visitors to climb inside the pavilion where a secluded volume offers a completely different spatial experience. 'through the interaction between kite canopy and natural forces, a new way of perceiving the space is provided,' explains the design team. 'the plaza becomes the focal point of attention and participation, an intimate yet public field.'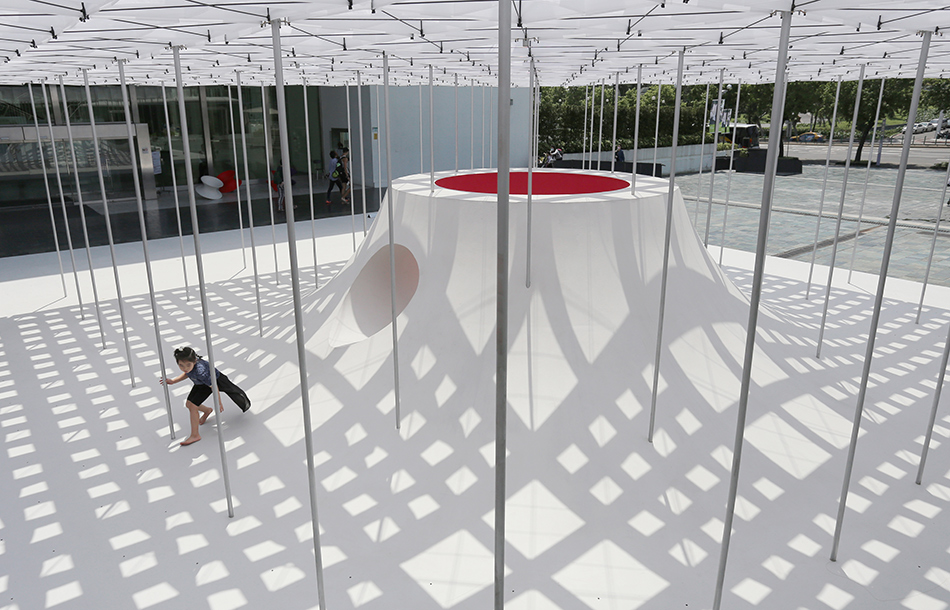 the pavilion casts a constantly shifting pattern of light and shadow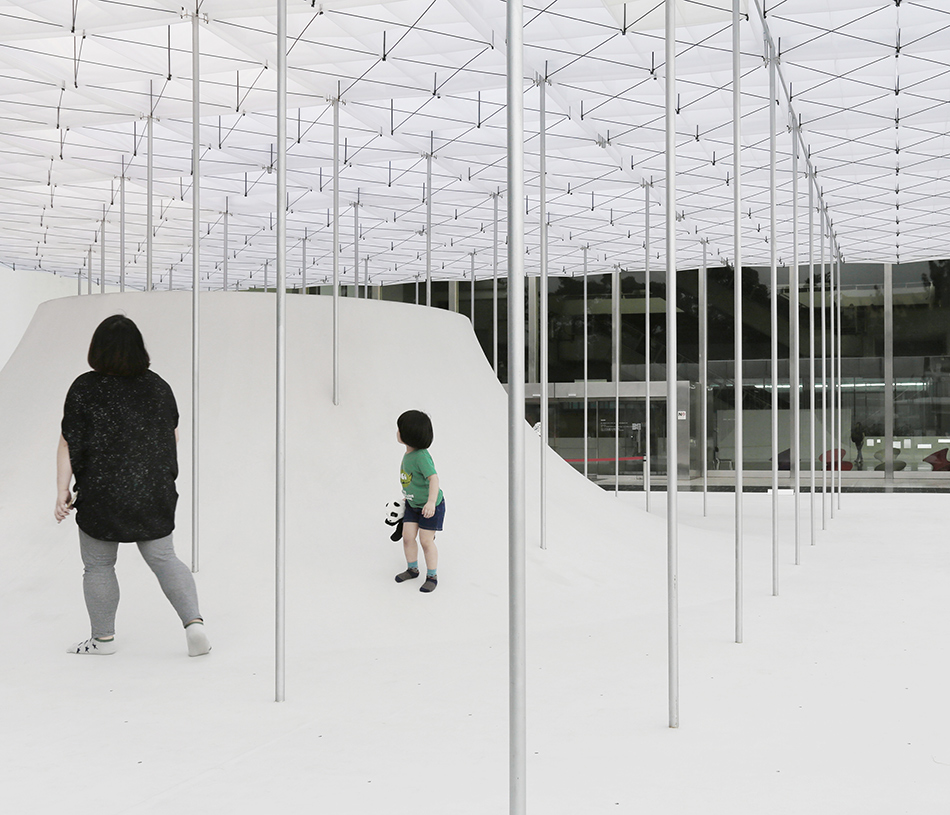 the structure comprises two planes: a canopy overhead, and a curved island platform below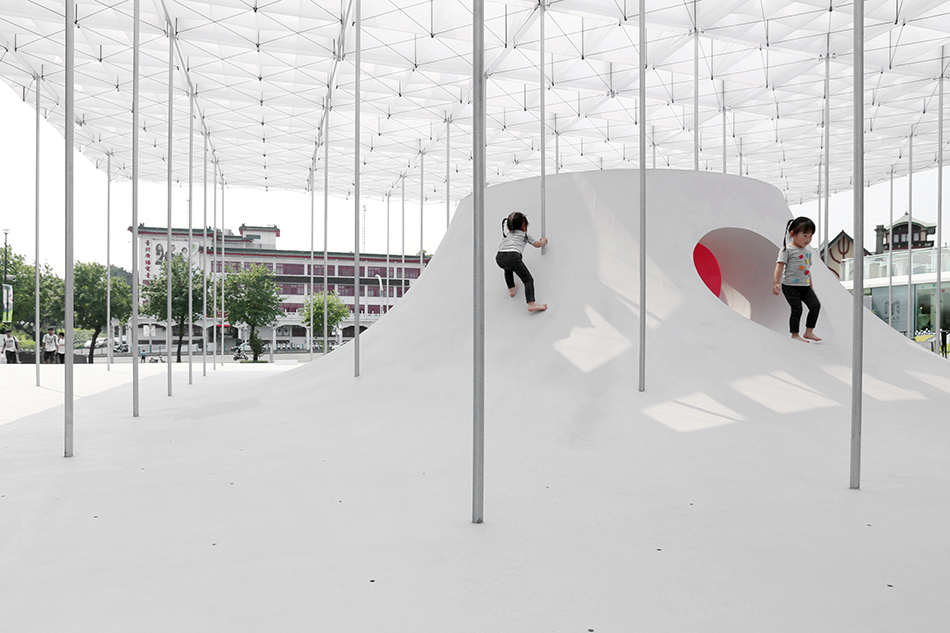 the roof consists of 320 box-shaped kites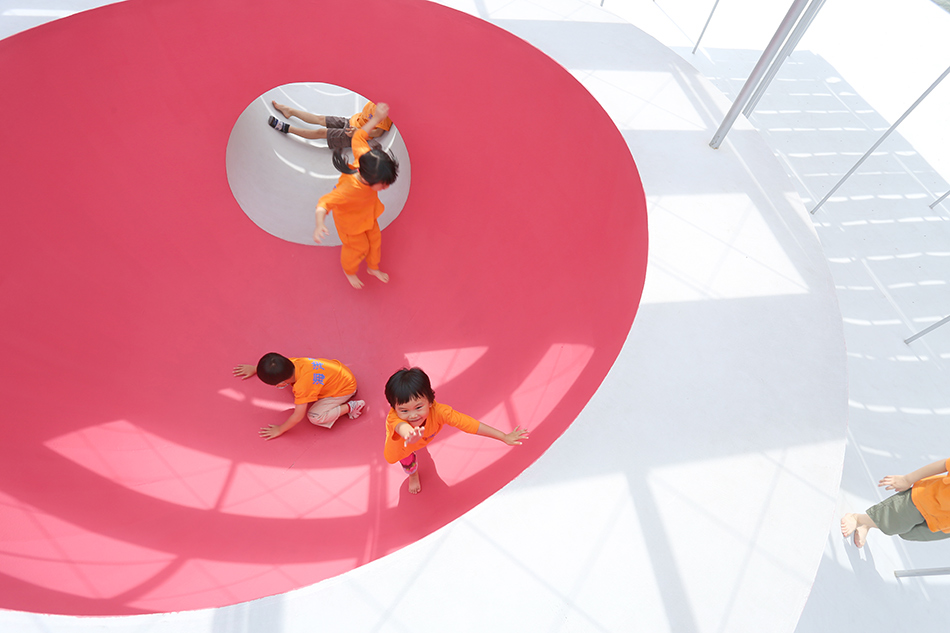 an inhabitable pink void allows visitors to climb inside the pavilion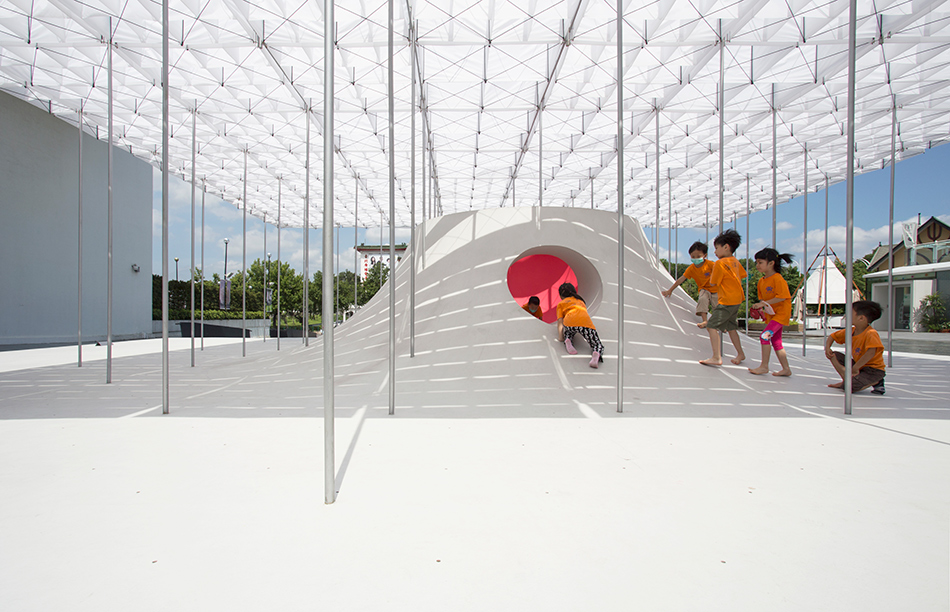 the secluded volume offers a completely different spatial experience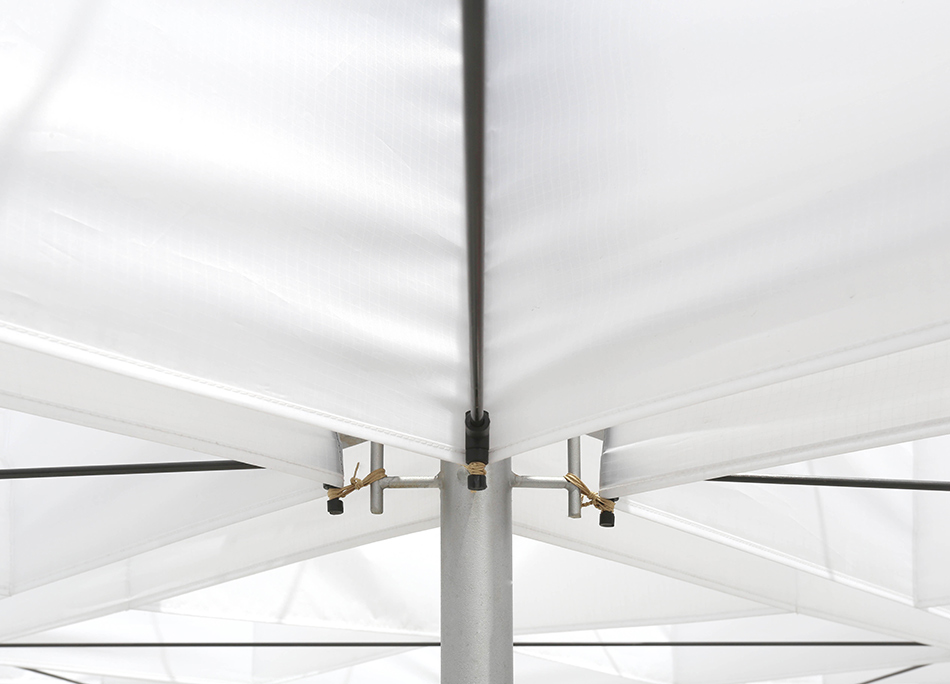 the two surfaces are connected by slim steel poles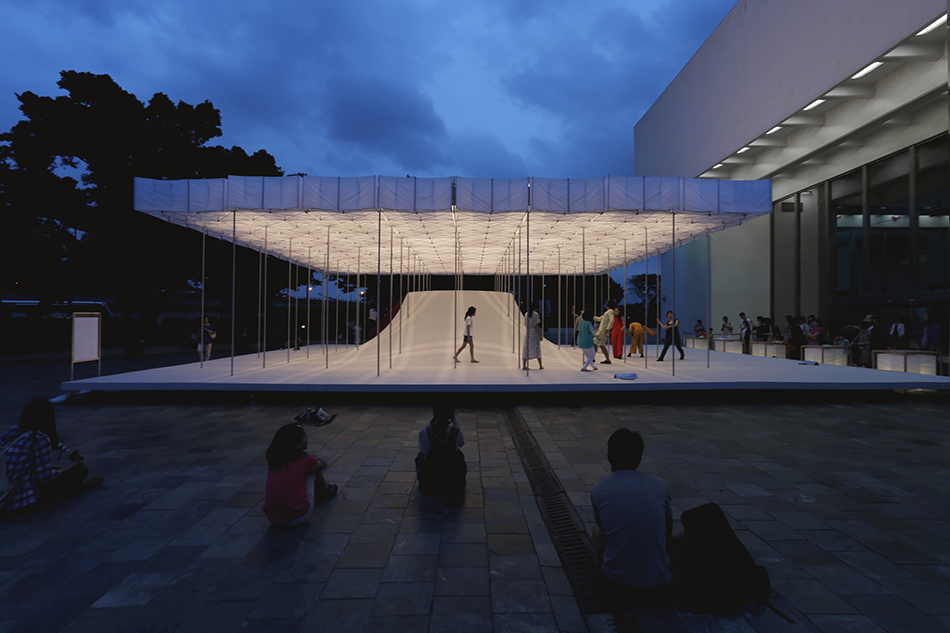 the 'floating' pavilion becomes gently illuminated by night
Save
Save
Save
Save
Save
Save
Save
Save
mar 23, 2017
mar 23, 2017
feb 14, 2017
feb 14, 2017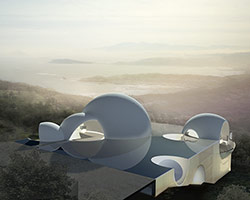 jan 22, 2017
jan 22, 2017
jul 24, 2017
jul 24, 2017
jul 24, 2017
jul 24, 2017
jul 24, 2017
jul 24, 2017