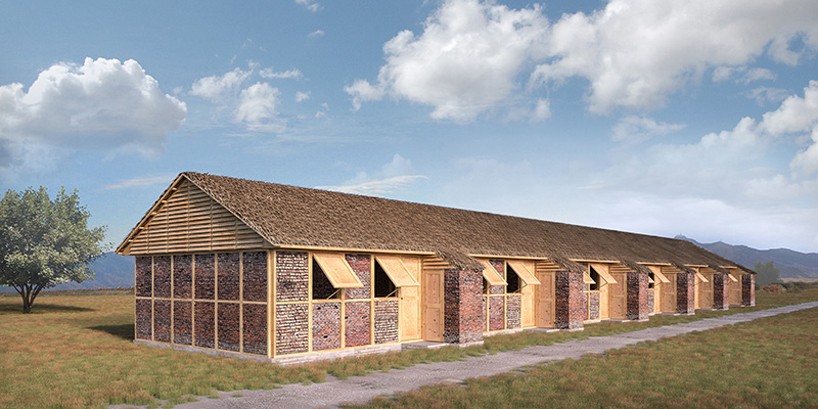 jul 21, 2015
shigeru ban's nepal disaster relief shelter reuses brick from collapsed buildings
japanese architect shigeru ban is recognized for his diverse portfolio of projects spanning from different locations, size and the varying programs. however, over the 20 years, he has also made a name for his architectural contributions to disaster relief projects around the world. when nepal suffered from the devastating earthquake at a magnitude of 7.8, he became involved with aiding the victims of the natural disaster with a design solution for a temporary shelter.
examples of his previous disaster relief projects include: the paper tubing structure for UNHCR in rwanda and the haiti earthquake, which also uses paper as a main component. through donations and support from various globally known companies, shigeru ban traveled to nepal to realize his site specific, temporary shelter. the initial prototype was first assembled in japan, and after researching traditional nepalese building techniques, the final design references the method used to make window frames.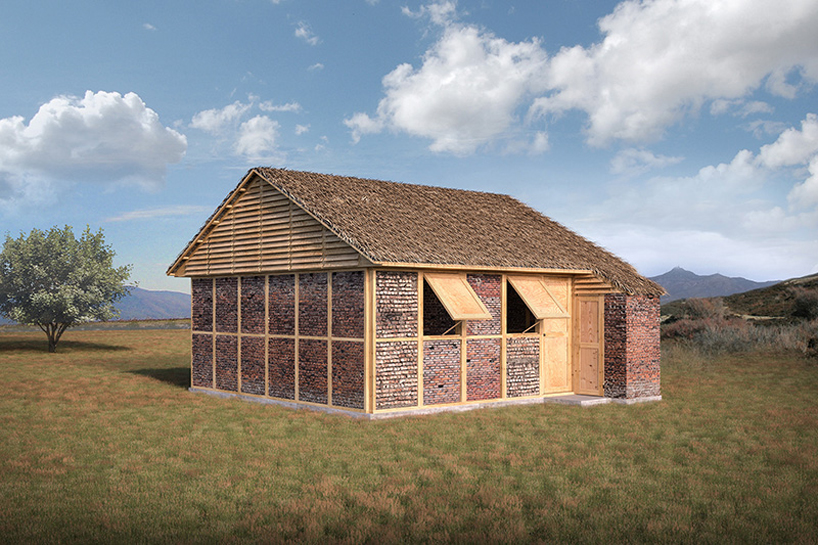 the architect learnt the people whose houses were not fully collapsed feared to live in complete brick-made houses
image by calzada visualization / courtesy of shigeru ban architects (also main image)
for nepal, the design reuses the abandoned, brick rubble from collapsed buildings, meanwhile the architect has created a wall system that can be assembled by connecting modular wooden frames (3ft x 7ft or 90cm x 210cm) which then, uses the brick to infill it. this simple fabrication enables quick assembly, as well as immediate in-habitation when the roof is installed (a truss made of local paper tubes) and the wooden frame covered with a plastic sheet. student volunteers helped with preparations to assemble paper tube shelters, with meetings held with local architects and companies who coordinated the construction of temporary houses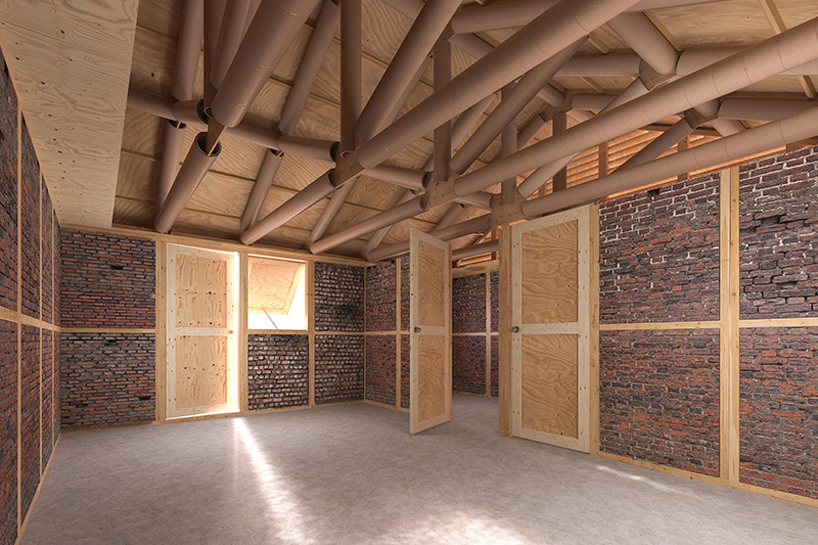 the structural integrity lies in the wooden framing, and the masonry functions as a secondary structural system
image by calzada visualization / courtesy of shigeru ban architects
for the long term solution, there is a plan to develop a low-cost prefab housing, which is similar to the one the architect initiated in the philippines. a project like this, not only gives hope to disaster victims around the world, but also stimulates local employment while improving the living conditions for low-income families in developing countries.
read our previous articles about shigeru ban's disaster relief projects here and here.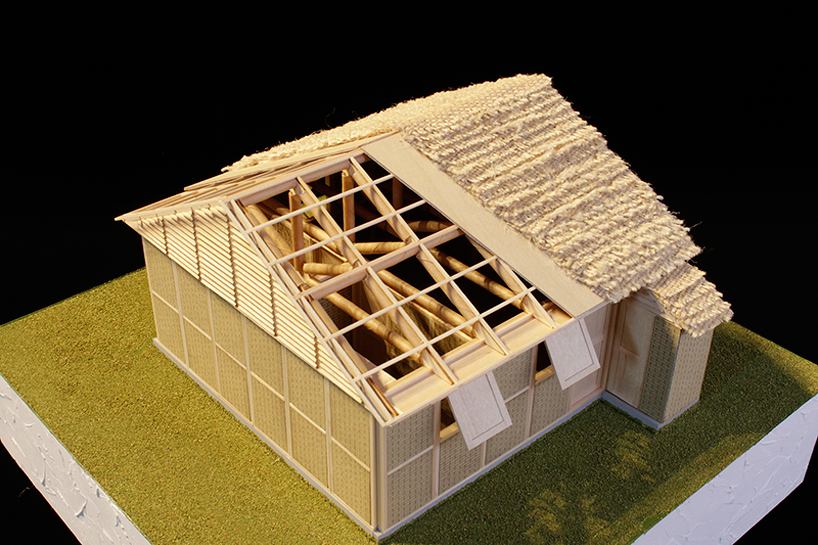 the first prototype was assembled in japan and then in nepal using locally produced paper tubes and duct tape joints
image © shigeru ban architects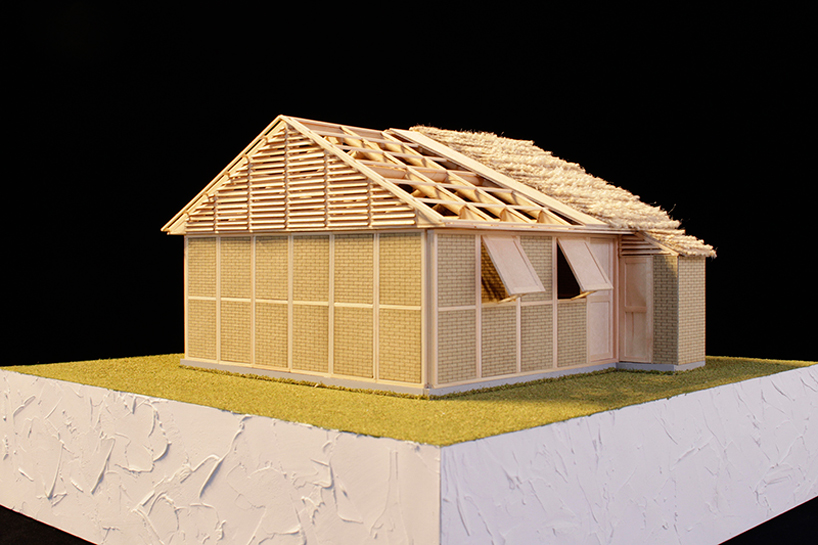 model showing the temporary housing
image © shigeru ban architects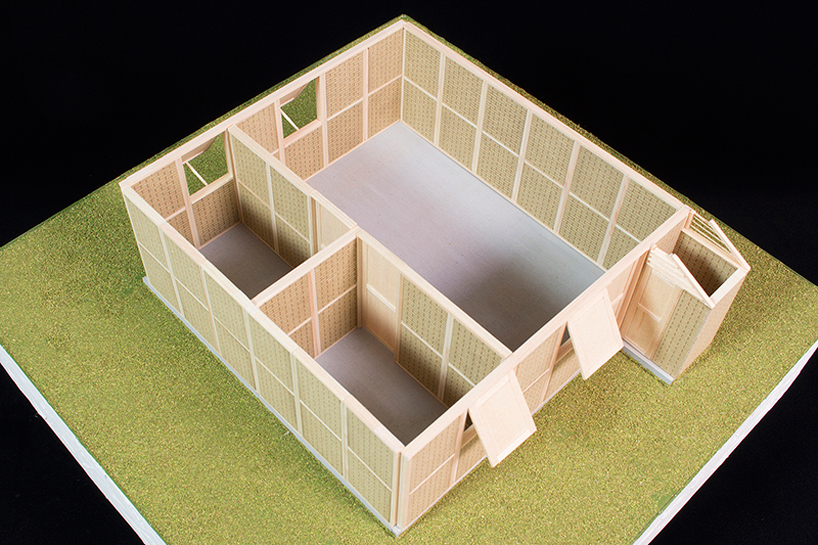 the architect has already created a low-cost prefabricated house that can be manufactured in developing countries
image © shigeru ban architects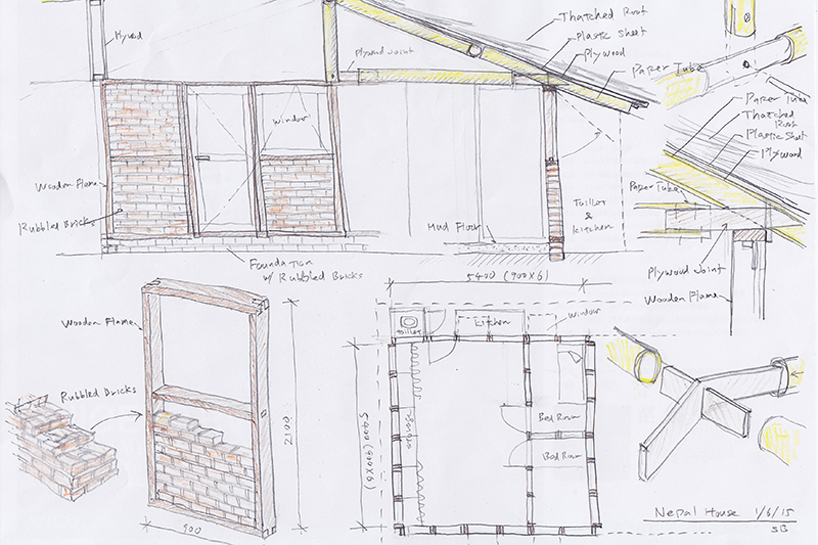 drawing and measurements of the temporary housing
image © shigeru ban architects
Save
sep 04, 2017
sep 04, 2017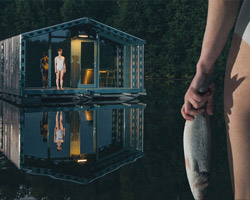 aug 07, 2017
aug 07, 2017
jul 25, 2017
jul 25, 2017
aug 18, 2017
aug 18, 2017
jul 25, 2017
jul 25, 2017
jun 13, 2017
jun 13, 2017