in 2013, japanese architect shigeru ban was selected to design a major new music venue in france. four years later, the development has now opened to the public on île seguin, an island on the seine river in paris' western suburbs. the flagship project is located on a city-owned 2.35 hectare plot and extends nearly 280 meters along the riverbank.

the venue has opened to the public on île seguin
image © laurent blossier 
developed in collaboration with local architect jean de gastines, shigeru ban's ship-like design responds to the curvature of the island as well as its industrial heritage. the project's defining feature is a spherical auditorium with a 'sail' of photovoltaic panels, which moves in response to the sun's path across the sky. conceived as a new symbol for western paris, 'la seine musicale' also seeks to stand as a landmark of sustainability for the city.

the island is located on the seine in paris' western suburbs
image © laurent blossier
dedicated to classical and contemporary non-amplified music, the 1,150-seat auditorium has been designed to foster visual and acoustic intimacy between the performers and the audience. surrounding the stage, interior walls and ceilings have been covered with a variety of timber forms and patterns that establish a warm and inviting atmosphere.

an aerial view of the development
image © air images — philippe guignard
alongside the auditorium, the scheme also includes a large multipurpose concert hall, a smaller classical music venue, rehearsal and recording rooms, and a range of retail outlets. with a public rooftop park that extends inside the building itself, a clear emphasis has been put on the scheme's accessibility and the inclusion of welcoming civic facilities.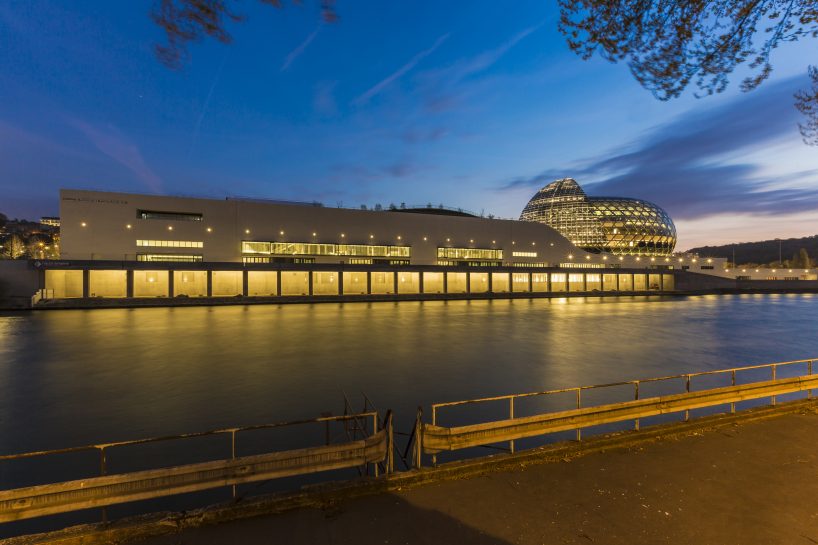 the building extends nearly 280 meters along the riverbank
image © laurent blossier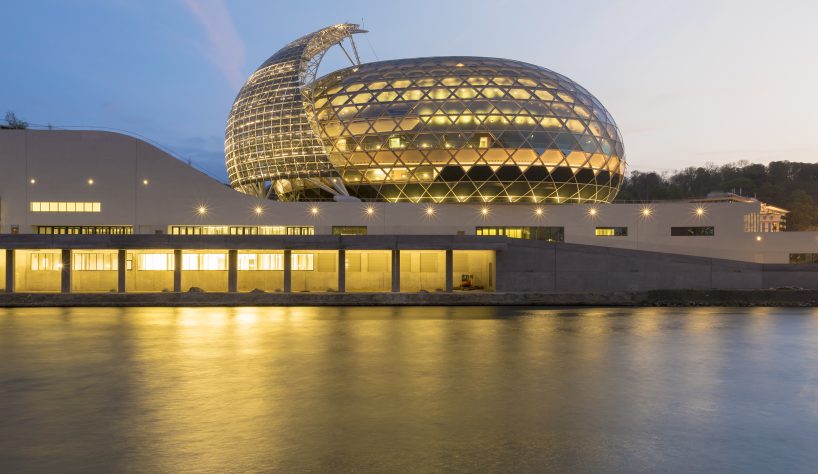 the ship-like design responds to the curvature of the island
image © laurent blossier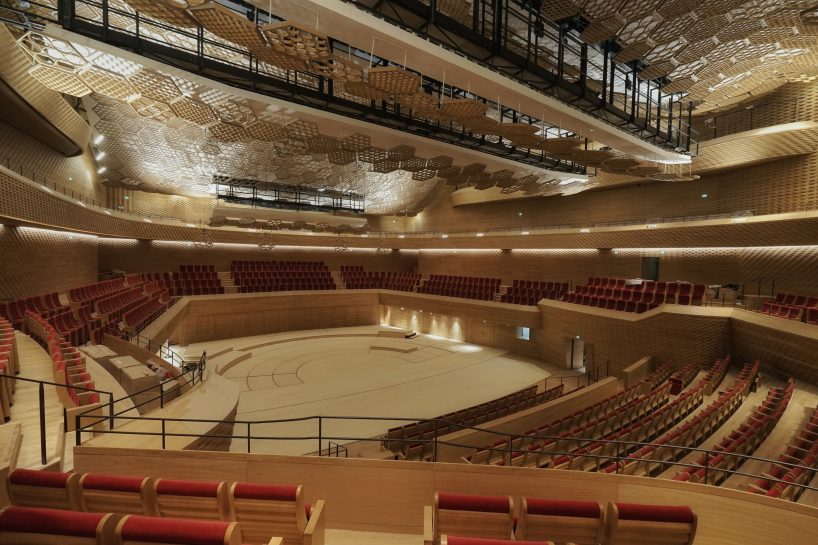 the auditorium has been designed to foster visual and acoustic intimacy
image © nicolas grosmond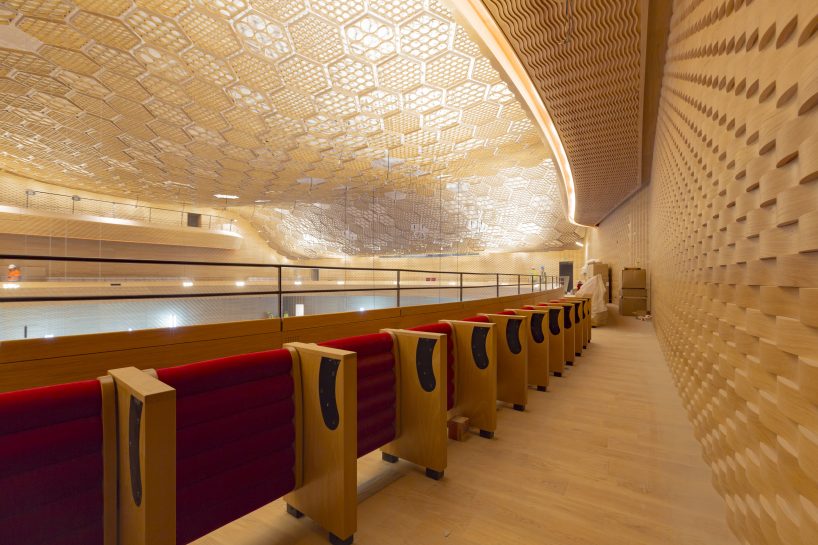 the auditorium contains a total of 1,150 seats
image © laurent blossier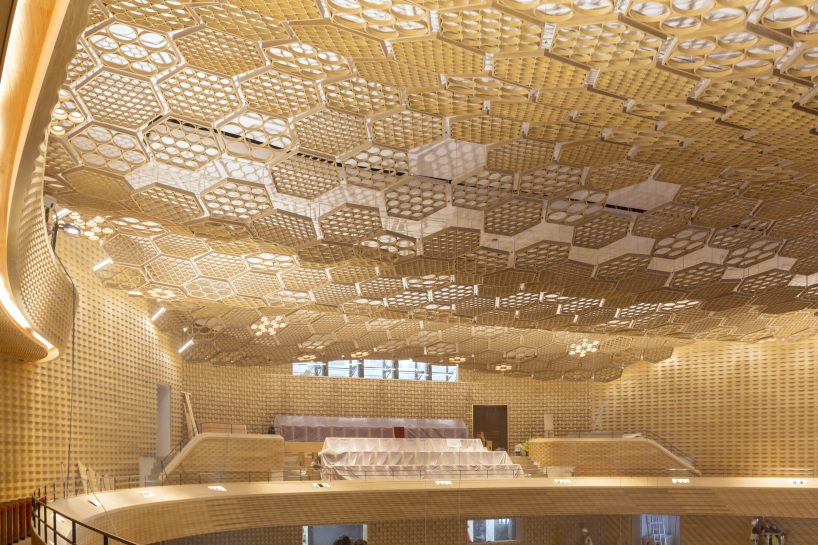 interior walls and ceilings have been covered with a variety of timber forms
image © laurent blossier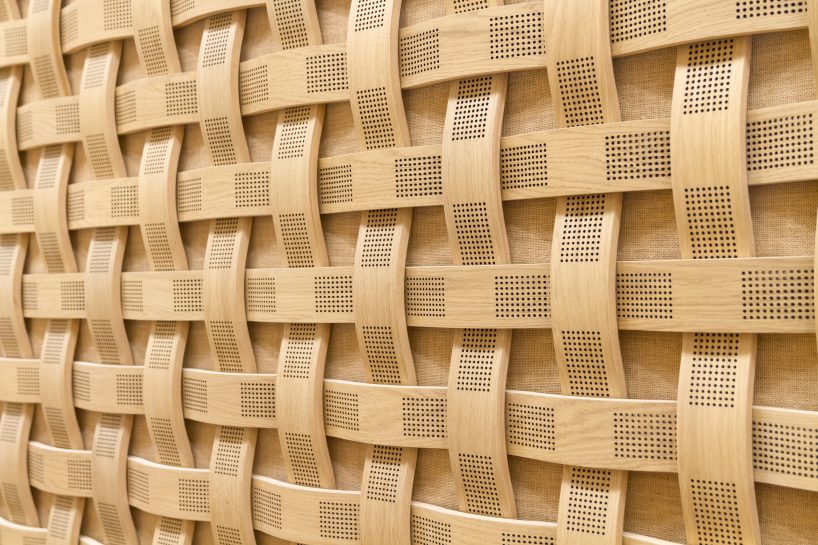 woven patterns establish a warm and inviting atmosphere
image © laurent blossier 

a welcoming foyer connects each area of the scheme
image © laurent blossier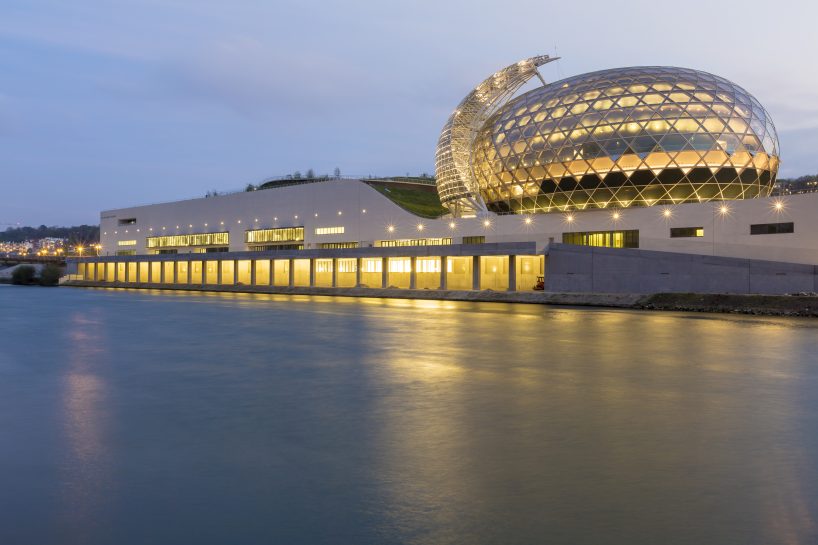 the defining feature is a spherical auditorium with a 'sail' of photovoltaic panels
image © laurent blossier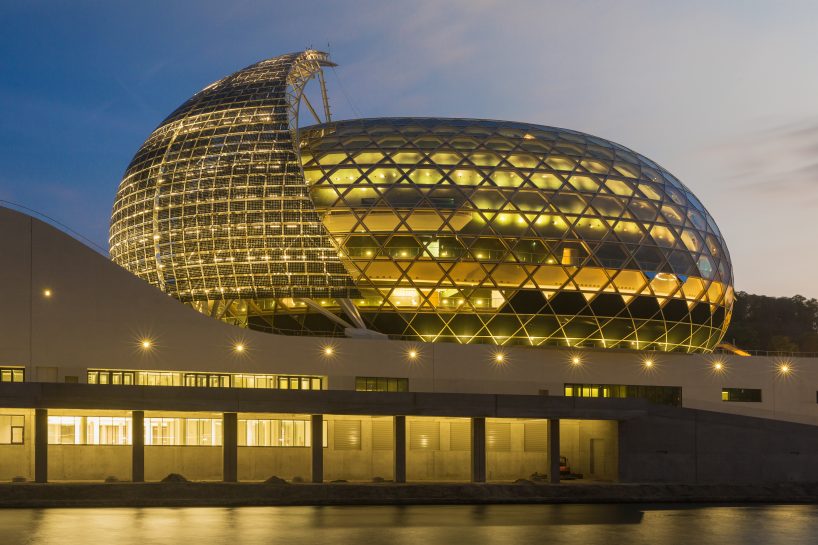 the project has been conceived as a new symbol for western paris
image © laurent blossier
project info:
architects: shigeru ban and jean de gastines
surface area: 36,500 sqm
auditorium: 1,150 seats
landscape artist: bassinet turquin paysage
Save
Save
Save
Save
Save
Save
Save
Save
Save
Save
Save
Save
oct 11, 2017
oct 11, 2017
oct 03, 2017
oct 03, 2017
sep 30, 2017
sep 30, 2017
sep 29, 2017
sep 29, 2017
sep 26, 2017
sep 26, 2017
sep 20, 2017
sep 20, 2017
sep 29, 2017
sep 29, 2017
sep 26, 2017
sep 26, 2017
sep 20, 2017
sep 20, 2017
sep 20, 2017
sep 20, 2017
aug 31, 2017
aug 31, 2017
jul 21, 2017
jul 21, 2017
aug 18, 2017
aug 18, 2017
jul 25, 2017
jul 25, 2017
jun 13, 2017
jun 13, 2017
jun 02, 2017
jun 02, 2017
mar 27, 2017
mar 27, 2017
dec 15, 2016
dec 15, 2016