japanese architect shigeru ban is set to design 20,000 new homes for refugees in kenya's kalobeyei refugee settlement. ban, who is known for his active humanitarian work across the world, recently met with refugees in the area and examined the structures that are currently housing thousands of displaced people. 'the key thing will be to construct shelter where no or little technical supervision is required, and use materials that are locally available and eco-friendly,' explains the architect. 'it's important that the houses can be easily maintained by inhabitants.'

a previous example of shigeru ban's disaster relief shelters on view in sydney
image by brett boardman, courtesy of sherman contemporary art foundation (also main image)
see more about the project on designboom here
the initiative, which was announced by the UN refugee agency, is seen as an important step towards bringing basic humanitarian services to an area where more than 17,000 refugees have arrived this year. the location of the kalobeyei refugee settlement suffers from a lack of potable water, while the region's rainy season often results in heavy flooding. other challenges — including the sourcing of available materials — stem from the site's remote setting, which can be a three-day drive from the country's capital, nairobi.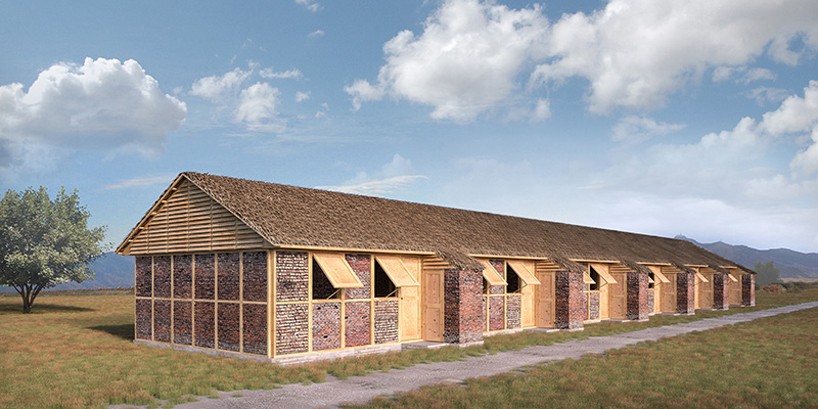 ban's nepal disaster relief shelter reused brick from collapsed buildings
image by calzada visualization / courtesy of shigeru ban architects
see more about the project on designboom here
in developing the housing, shigeru ban will work alongside UN-habitat, the UN agency mandated to guide sustainable development. 'the shelter designs have to comply with the national regulations for housing while responding in a responsible manner to local climatic conditions and challenges, providing replicable sustainable solutions to shelter,' explains yuka terada, UN-habitat project coordinator. the design will be tested on 20 shelters first, and, if successful, will be expanded to replace the site's existing structures.
Save
Save
Save
Save
Save
Save
Save
Save
oct 06, 2017
oct 06, 2017
oct 01, 2017
oct 01, 2017
sep 04, 2017
sep 04, 2017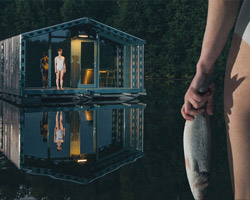 aug 07, 2017
aug 07, 2017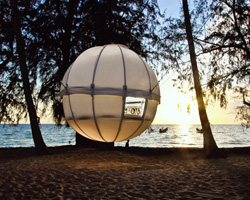 jul 18, 2017
jul 18, 2017
jul 18, 2017
jul 18, 2017
aug 18, 2017
aug 18, 2017
jun 13, 2017
jun 13, 2017
jun 02, 2017
jun 02, 2017