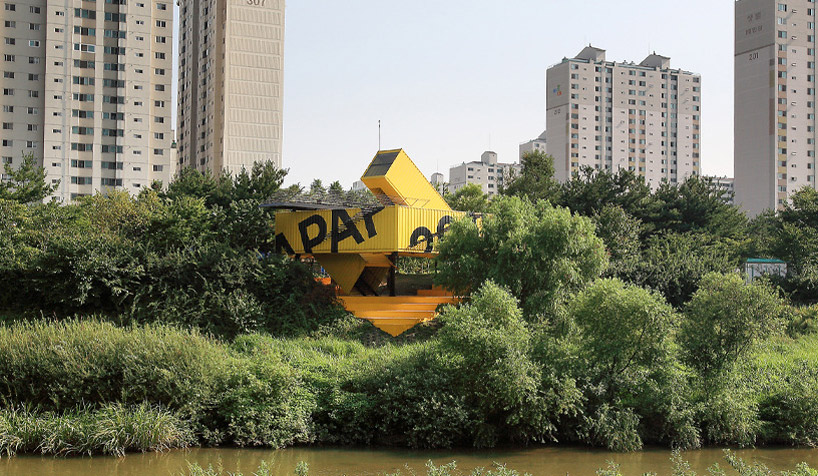 dec 18, 2012
shipping container art school in korea by LOT-EK
LOT-EK has completed the 'APAP open school' in anyang, korea. eight shipping containers are stacked and cut along a 45-degree angle to create a fishbone pattern generating an arrow-like volume that is lifted three meters above the landscape. positioned long the river's edge, two boxes are inclined upwards and downwards to reach the earth and sky, allowing visitors a recreational space by the waterfront. its visual graphic treatment of bright yellow and black marks the school as a focal point and place of gathering, relaxing and contemplation within the urban fabric of the city.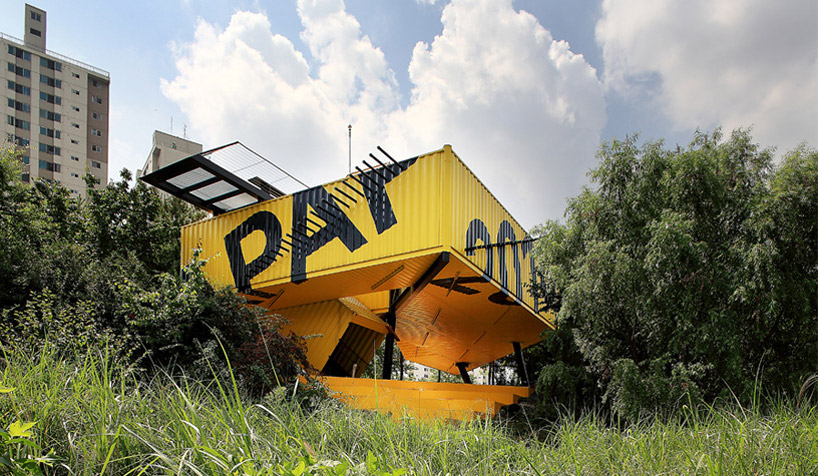 all images © LOT EK
at ground level, the steep-plate footprint of the hovering shipping container structure becomes a public amphitheater, which takes advantage of the natural and existing sloping topography. the upper section engages with the open space below promoting an atmosphere of community gathering. the vertical element provide a pedestrian path inviting visitors to the top levels. the second floor consists of one large open, multipurpose space that functions as a meeting room and exhibition space with two studios for artists-in-residence. it carves two front walls along the north-west axis creating a dramatic overhang which pierce the solid structure revealing a series of peep-holes. see designboom's coverage of the concept and construction phase of the APAP open school.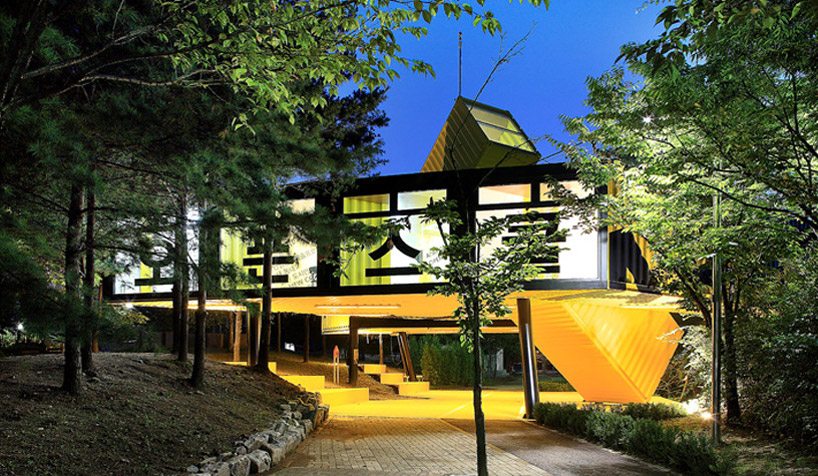 black and yellow decorate the exterior to provoke a graphic identity
the short sides of the container provide framed views of the surrounding landscape which also allow natural light, cross ventilation and vistas toward the park and the neighborhood. decked areas along the exterior provide elevated paths along the water. entirely prefabricated off-site, the modules were shipped to the site and craned and connected to each other through the main steel frame. once the assembly was erected, two separate crews worked simultaneously – one on the interior and the other on exterior and landscape to complete the construction in less than six months.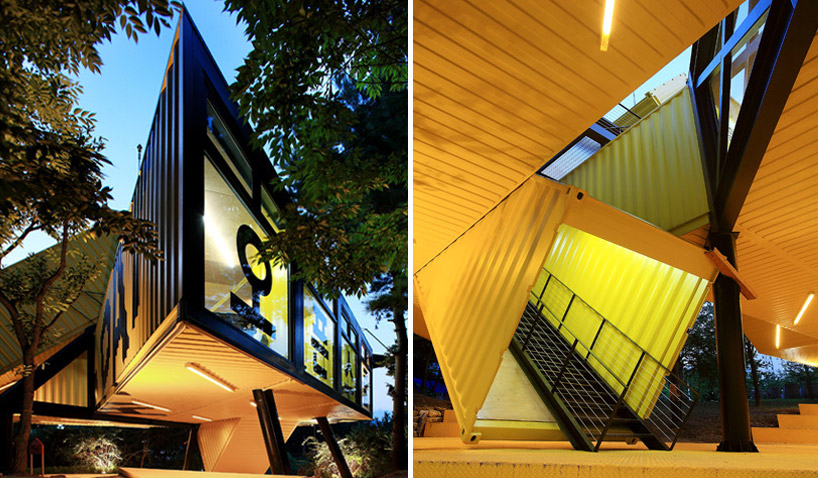 (left) protruding overhang(right) vertical circulation to the upper levels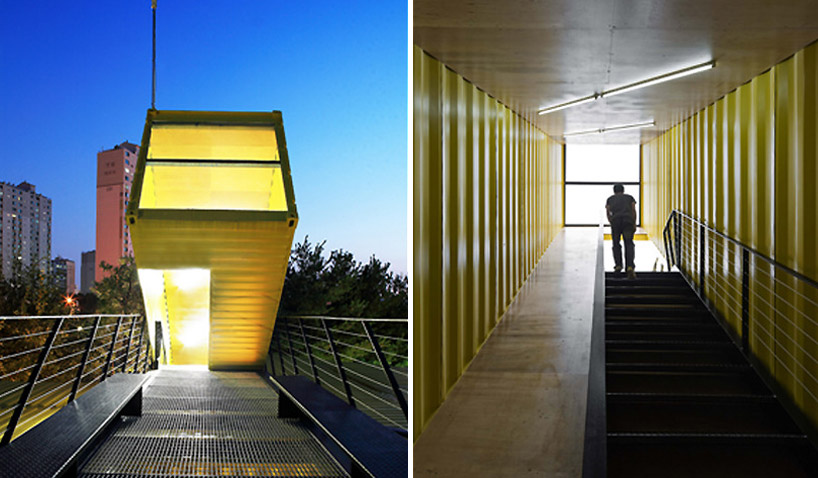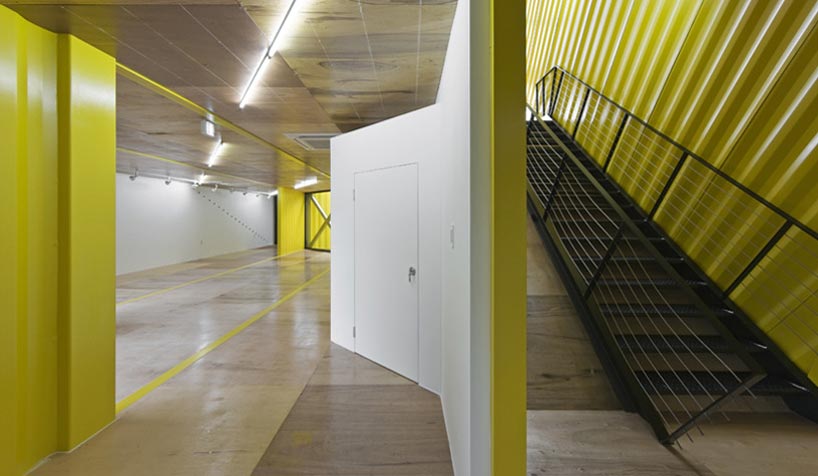 large room for meetings and gatherings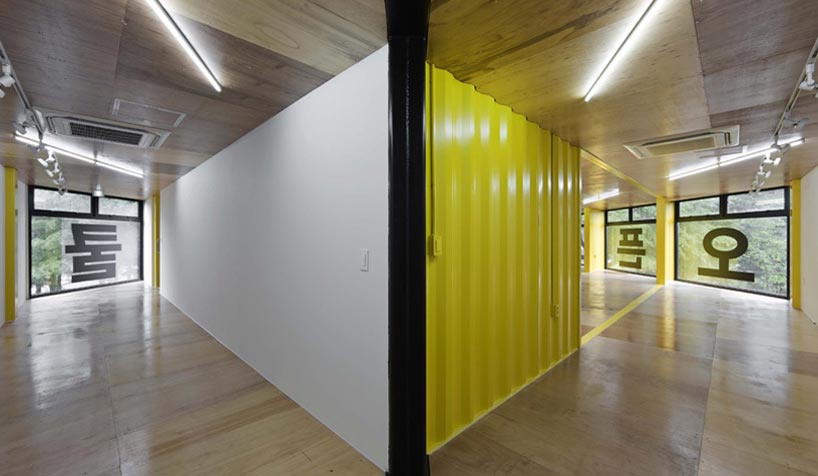 dramatic interior angles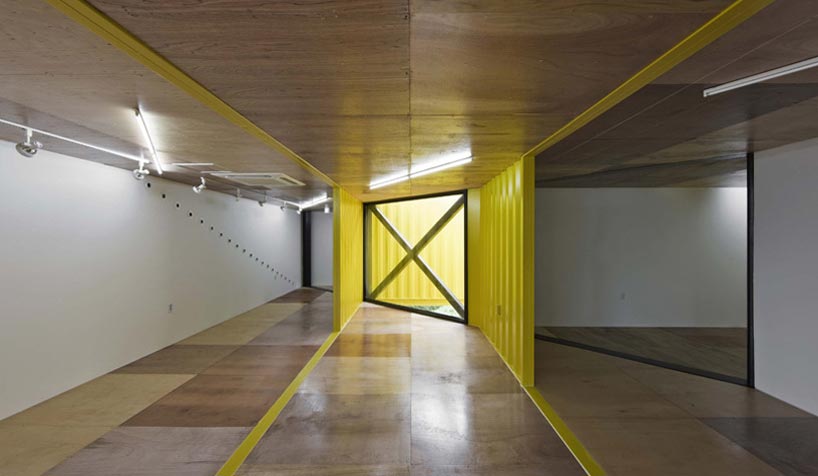 studio and exhibition space
project info:
client: APAP – kyong park / city of anyangbuilding type: art schoollocation: anyang, koreasize: 2,600 sf indoor + 2,900 sf outdoorstructural consultant: robert silman associatescompleted: 2010awards: 2011 aiany architecture honors award, 2011 american architecture award
Save
LOT-EK
(10 articles)
jun 21, 2017
jun 21, 2017
sep 26, 2016
sep 26, 2016
jun 19, 2013
jun 19, 2013
jul 18, 2017
jul 18, 2017
jul 13, 2017
jul 13, 2017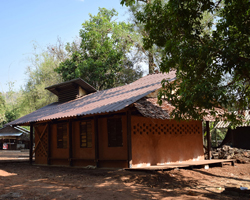 jul 03, 2017
jul 03, 2017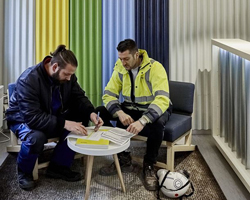 jul 13, 2017
jul 13, 2017
may 13, 2017
may 13, 2017
may 10, 2017
may 10, 2017