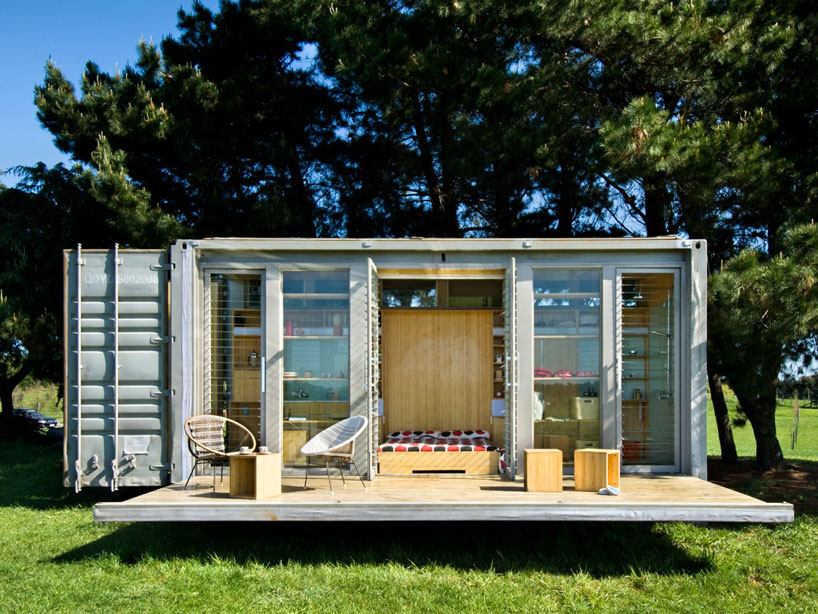 jan 18, 2013
port a bach shipping container retreat by atelierworkshop
'port-a-bach' holiday home by atelierworkshop
image © paul mccredie
all images courtesy of atelierworkshop
continuing our coverage of shipping container structures, we're featuring the 'port-a-bach' holiday home by atelierworkshop – a structural prototype that was built in hangzhou, china and then travelled to new zealand for final placement.
the compact dwelling employs a single shipping container which comfortably accommodates two adults and children. the interior features built-in cupboards and shelves which offer ample storage space, a stainless steel kitchen and bathroom with open shower, sink and composting toilet – expressing the design's efforts to be environmentally clean. the architects have developed a fabric partition system which has been installed on the inside of the home which allows the inhabitants to create smaller rooms within the large open volume. the vacation residence is furnished with bunk beds, double-bed room, dressing quarters, kitchen and bath.
on the exterior steel shell, a canvas screen offers shelter over a deck area which is formed by one of the side panels outfitted with a hinge system which allows the wall to fold down, thus extending the living space to the outdoors. the structural base is composed of six concrete footings which are non-invasive, allowing one to position the unit in a number of ground conditions. 
'port-a-bach' offers a flexible longer-term living solution which allows you to use land without investing in a permanent property commitment, transportable via truck or helicopter for installation on any minimal impact site.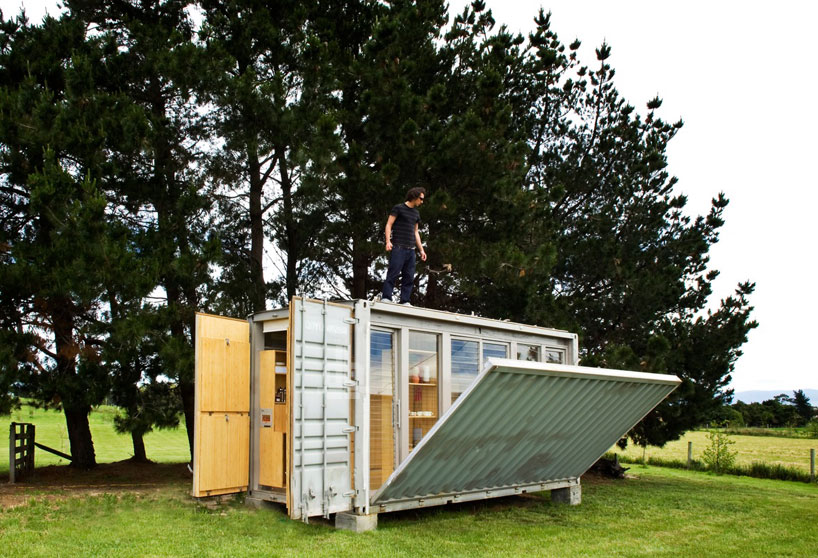 the dwelling is enclosed within a steel shipping container
image © paul mccredie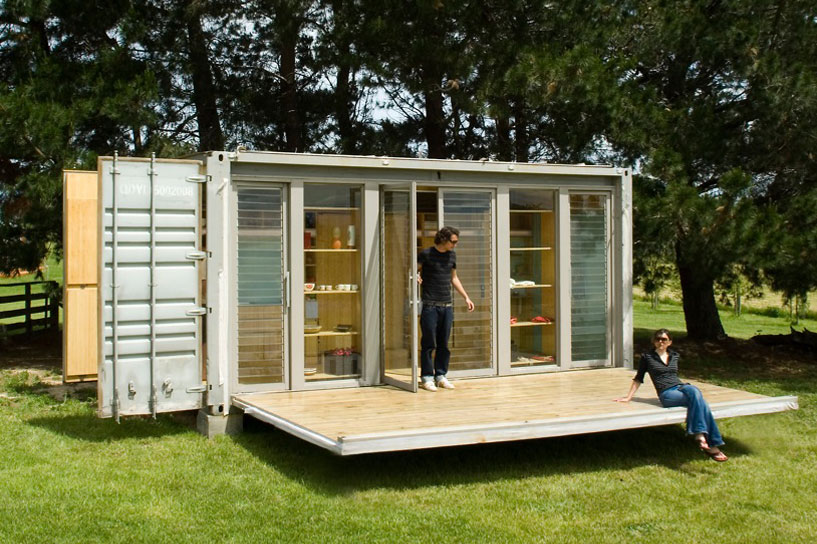 one of the exterior walls has been outfitted with a hinge system which allows the owners to open up the interior living space and extend it into the outdoors
image © paul mccredie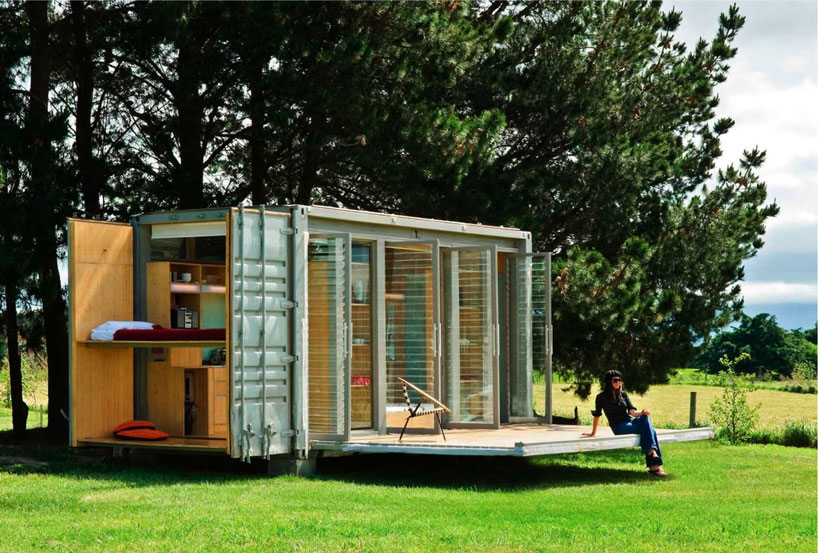 image © paul mccredie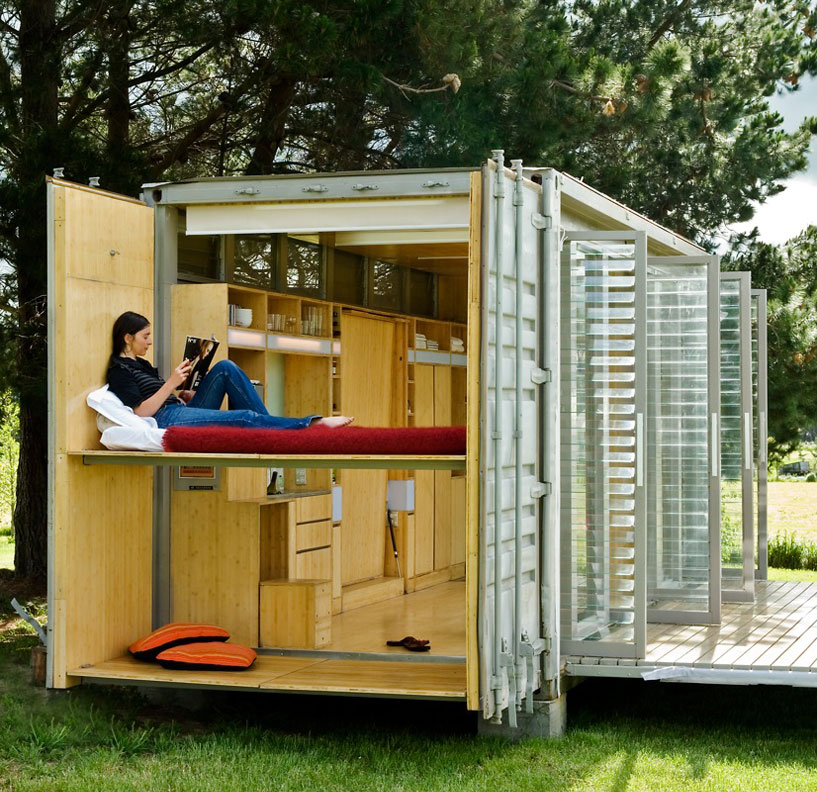 two bunk beds are found housed within the open side doors of the shipping container
image © paul mccredie
a canvas screen system on the exterior of the home protects some of the open interior areas
image © paul mccredie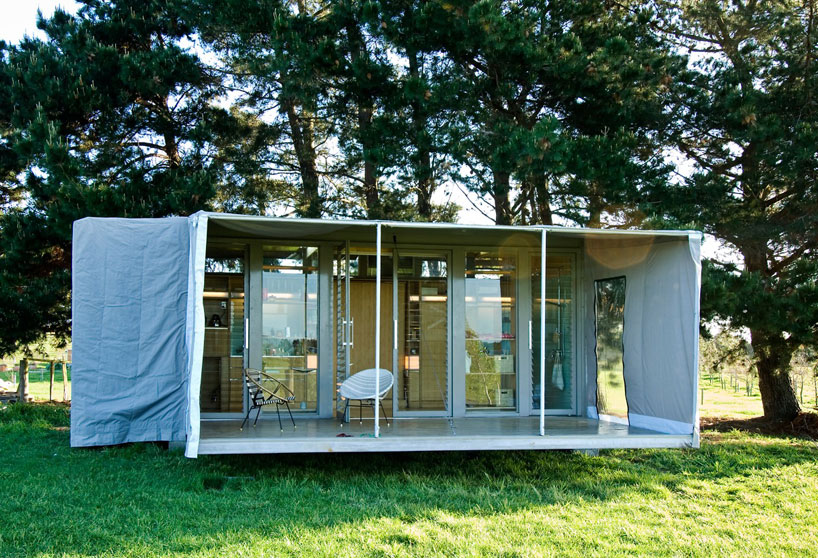 image © paul mccredie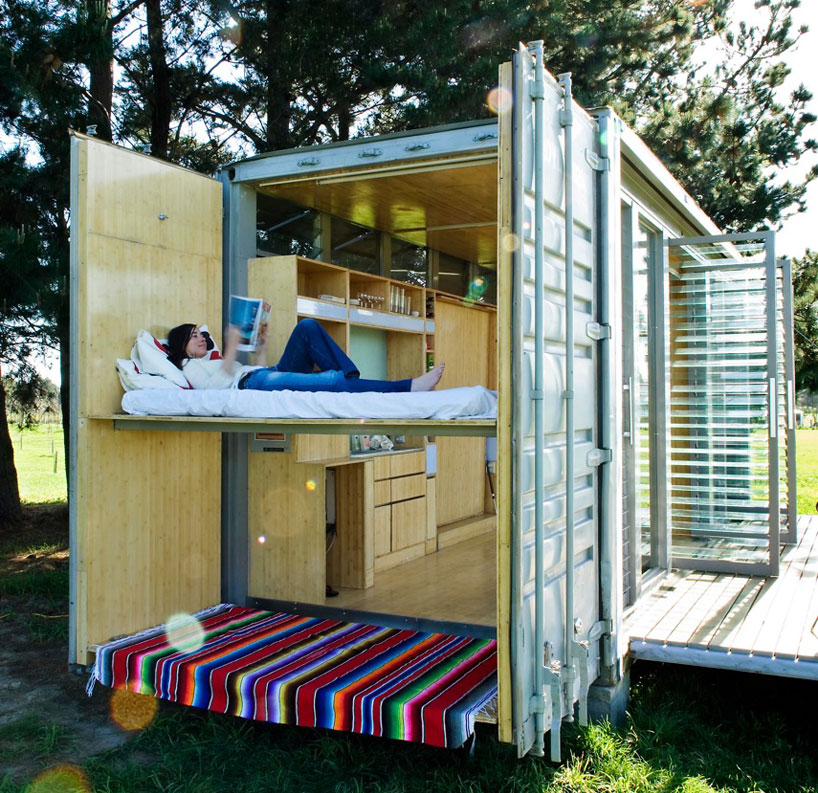 the dwelling is furnished with two bunk beds and one double bed
image © paul mccredie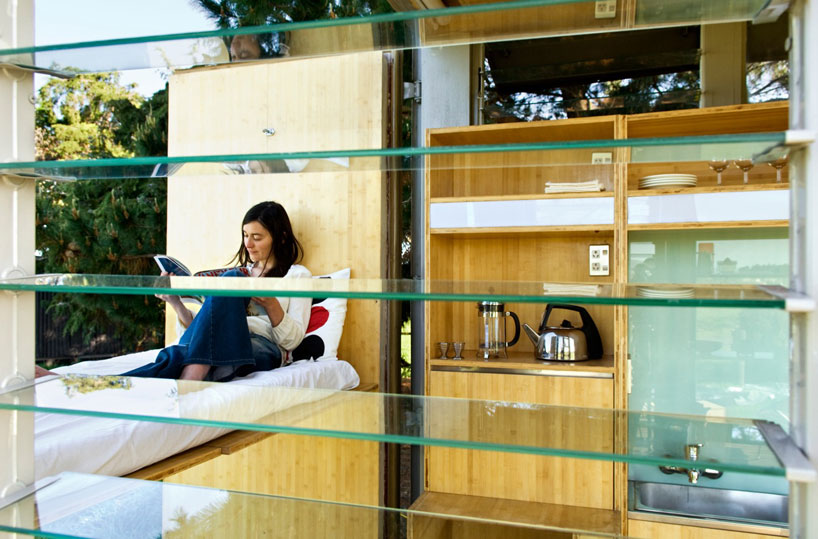 image © paul mccredie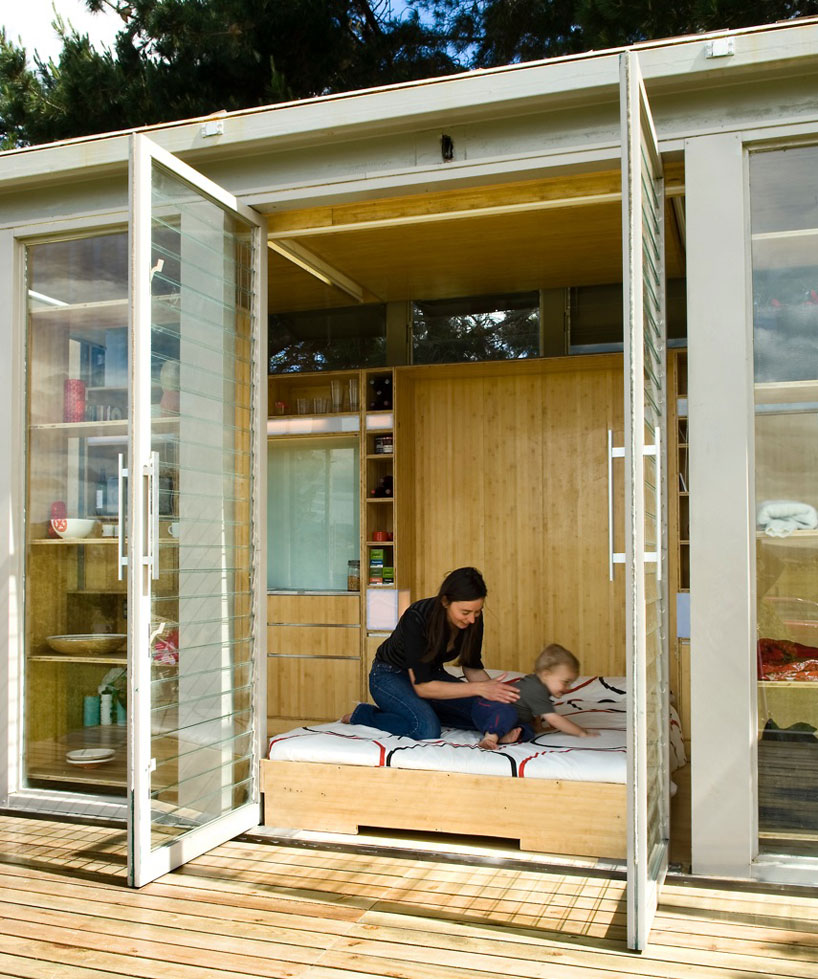 a murphy bed is installed offering a flexible interior living space
image © paul mccredie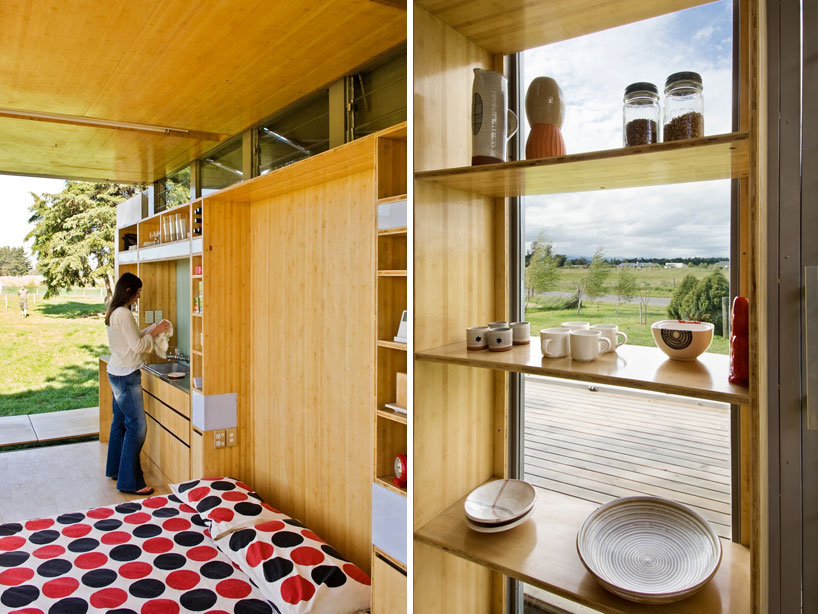 left: kitchen sleeping arearight: built-in shelving offers ample storage space
image © paul mccredie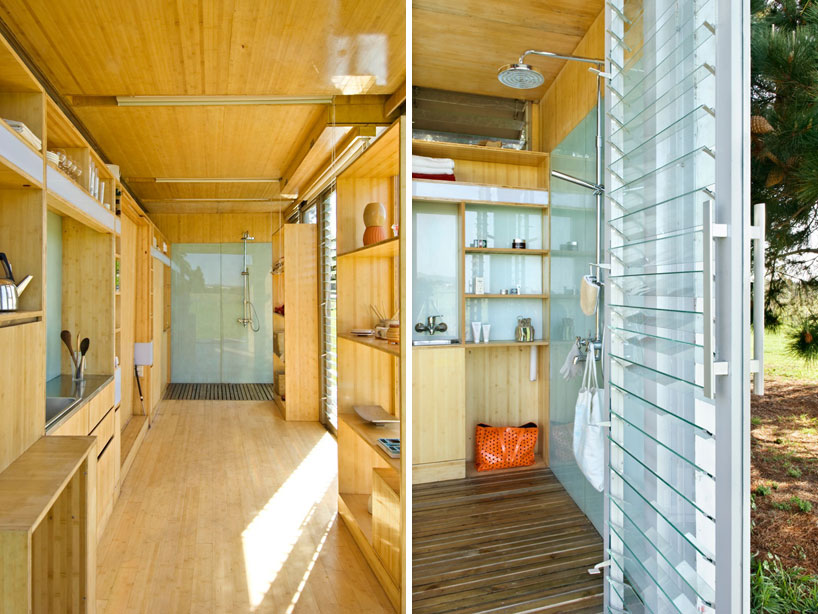 left: general view of the interior from the kitchen through to the bathroom on the opposite endright: a look into the bathroom from the exterior
image © paul mccredie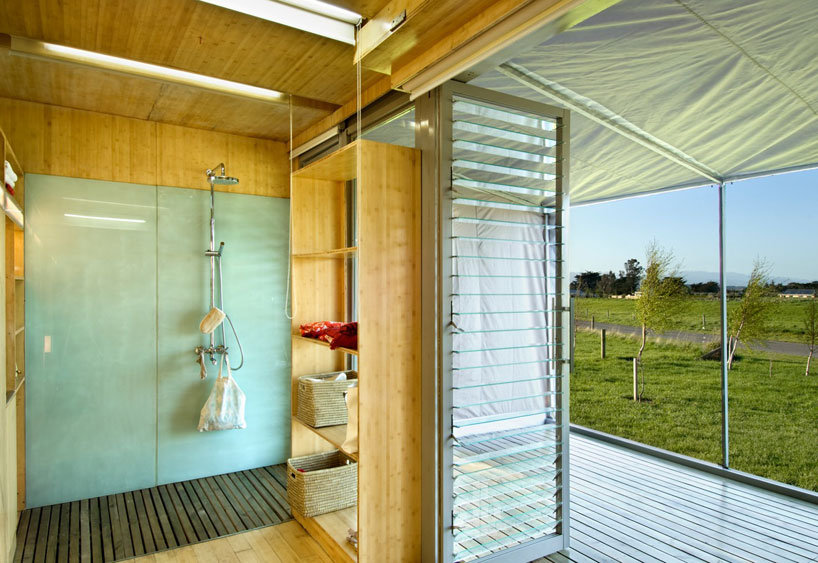 the bathroom features an open shower and composting toilet
image © paul mccredie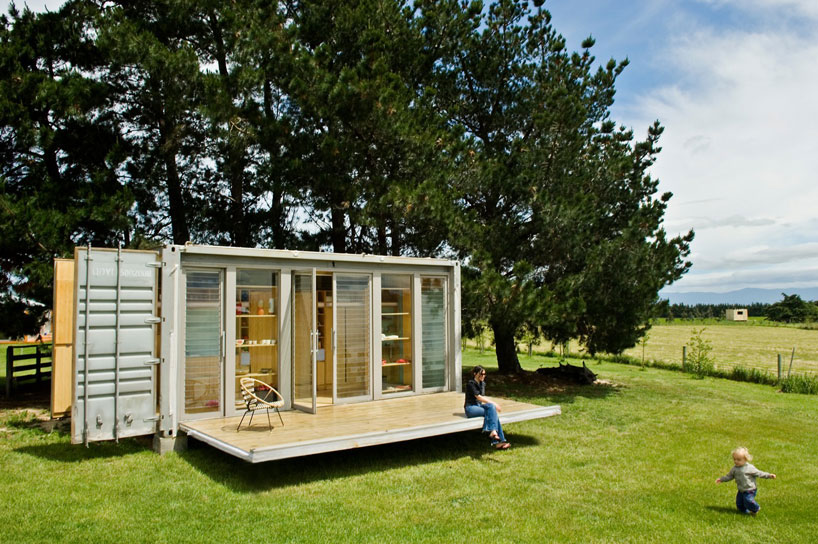 'port-a-bach' in its lush green environment
image © paul mccredie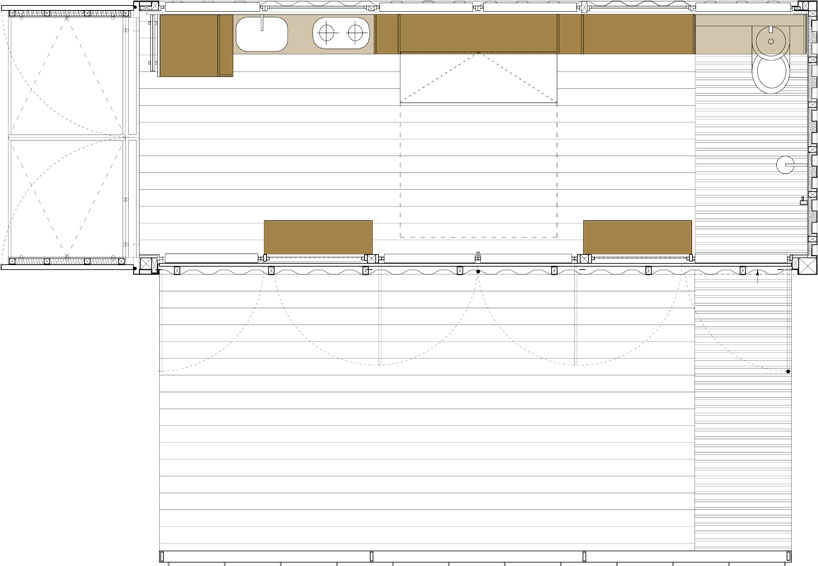 plan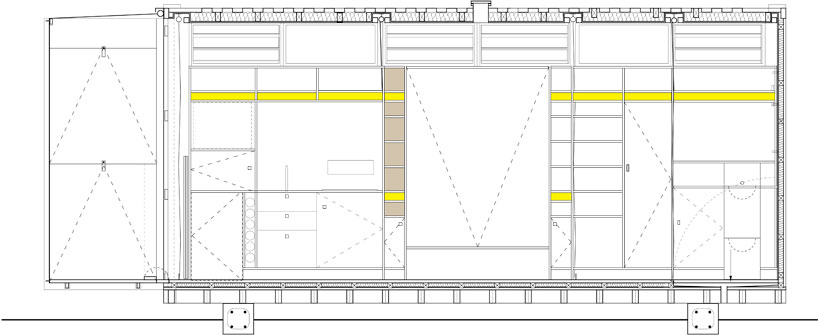 section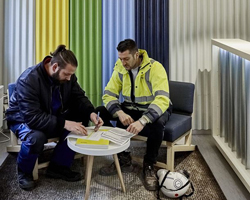 jul 13, 2017
jul 13, 2017
may 13, 2017
may 13, 2017
may 10, 2017
may 10, 2017