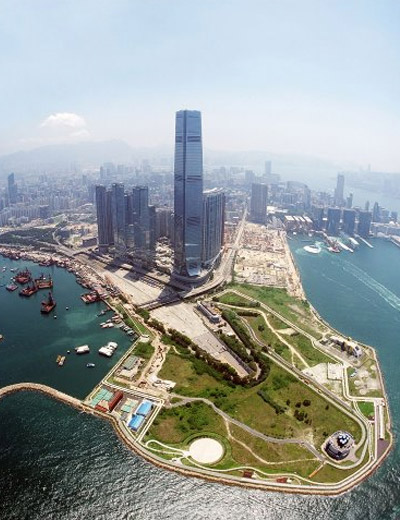 dec 10, 2012
design of M+ museum, west kowloon cultural district hong kong shortlist
design of M+ museum, west kowloon cultural district hong kong shortlist(above) west kowloon area
the WKCDA (west kowloon cultural district authority) announced the shortlist of the design competition for M+, hong kong's future museum for visual culture, scheduled for completion in 2017. once appointed in summer 2013, the winning design team will work closely with the M+ team and WKCDA to develop the detailed project of the building.
the six exceptional design teams that have been shortlisted to submit proposals for the architectural design of M+ are:• herzog & de meuron + TFP farrells• kazuyo sejima + ryue nishizawa / SANAA• renzo piano building workshop• shigeru ban architects + thomas chow architects• snohetta• toyo ito & associates, architects + benoy limited
the scale of the museum building alone, at around 60,000 square metres is in size similar to new york's MoMA. situated on the waterfront of the victoria harbour at the edge of a 14-hectare park, it will be one of 17 core arts and cultural venues in the west kowloon cultural district. it will be a low-density development, providing ample open green space and embracing two kilometers of a vibrant harbor-front promenade, 23 hectares of open space and a green avenue, and closely connected with the neighborhood.
principally it will be a museum for the hong kong people, firmly rooted in the location and its unique culture, providing a HK perspective, with a global vision, expanding to other regions of china, asia and the rest of the world. M+ will house a permanent visual culture collection, providing and presenting multiple flexible platforms for multidisciplinary programming, exploring art, design, architecture and the moving image. M+'s executive director is lars nittve and aric chen has been appointed curator of design and architecture.
facilities will include over 15,000 square metres of exhibition space and 14,000 square metres for conservation and storage, an education centre, an archive library and bookstore, theatres and screen facilities, artist-in-residence studios and outdoor green spaces, subject to the future detailed design.
submissions were assessed by a panel of eight jurors, chaired by rafael moneo, the spanish (pritzker prize winning) architect. other members include (in alphabetical order): eve blau, adjunct professor, graduate school of design, harvard university; kathy halbreich, associate director of MoMA; william lim, HK architect; victor lo, chairman of board of directors, hong kong design centre; leslie lu, HK architect; lars nittve, executive director, M+; and uli sigg, the world's prominent collector of chinese contemporary art (the swiss collector has donated to the M+ permanent collection 1,463 artworks from the 1970s to the present).
the west kowloon cultural district:is a a future 21.6 billion hong kong dollar (USD 2.8 billion) arts hub. the venues to be commissioned in a first phase include M+ (20th and 21st century visual culture museum), the xiqu centre, a building devoted to cantonese opera, (main theatre and tea house), a 'freespace' with an outdoor stage, a lyric theatre, a centre for contemporary performance, medium theatre I, a music centre with a concert and recital hall, a musical theatre, a mega performance venue and an exhibition centre. a host of ancillary facilities including a resident company centre, other creative learning facilities and a number of arts pavilions for visual arts exhibitions will also be constructed in this phase. a second phase will involve the commissioning of the great theatre, a small theatre as part of the xiqu centre and the medium theatre II.
the WKCD masterplan is by foster + partners, helmed by architect norman foster, whose name is synonymous in HK with the HSBC headquarters building and the city's international airport on lantau island. there has been a few changes with the plan, namely, the M+ museum has been moved to the edge of the site adjacent the green parkland area, and the xiqu theatre was moved closer to the city near the china ferry and canton road.
M+ matters:designboom attended an inaugural event 'M+ MATTERS' on monday, 3 december, at asia society in HK. the evening presented abbreviated keynotes and panels entitled 'asian design: histories, collecting, curating'. the discussion concluded a 2-day internal workshop and centre with 12 scholars, curators and leading thinkers from around the world, on such issues as the chronological, geographical and methodological parameters for defining 'asian design' — the expanding boundaries of design, both globally and in an asian context; the museological challenges and implications of building a collection of asian design…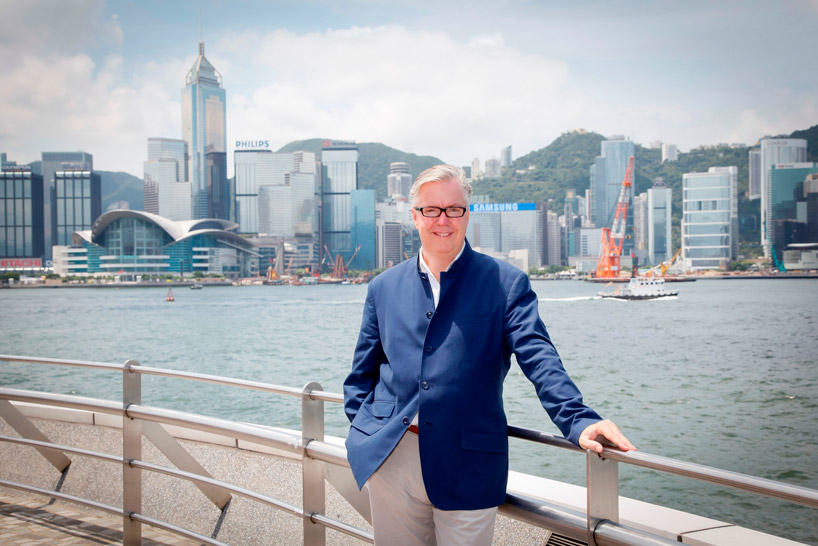 lars nittve
designboom speaks to lars nittve:
M+, how did this name come about? what does '+' imply here?
'museum and more', simply. the name came up early on in the thinking process about this museum in 2006. it's sort of a working title to think about what this museum should be, whether to build many different museums or just one, and so forth… it's a museum, but it is more than you would expect from a normal museum. it's not just an art museum. we will try to also expand the idea of the museum from the western models. we will be collecting and exhibiting, for example, design of different types. we will be showing architecture; we haven't decided exactly how we will collect it, but we will work with architecture exhibitions, to some extent too. the there is the moving image — a very broad category. basically HK cinema, animated and digital design, computer games, 'contemporary popular culture.
for this workshop we have invited also paola antonelli, curator at MoMA, but our ambition is not to do it 'the MoMA way', nor like any other existing museum in europe. what we're aiming at is a much higher degree of integration between the different art forms or aspects of visual culture, with much more fluidity between these categories.
in hong kong, there is an art development council that gives a lot of prices or awards, and stanley wong has been named the artist of the year. he's well-known as a designer, but also as an artist. simply 'very HK'. this kind of fluidity is very hard to achieve anywhere else in europe, or in the world.
nov 30, 2018
nov 30, 2018
nov 30, 2016
nov 30, 2016
jul 25, 2016
jul 25, 2016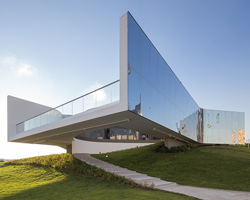 jul 22, 2016
jul 22, 2016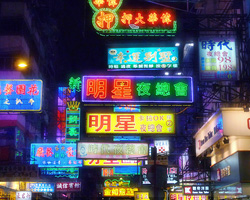 jul 31, 2014
jul 31, 2014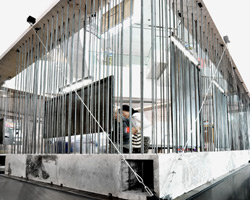 may 28, 2014
may 28, 2014
mar 01, 2019
mar 01, 2019
nov 30, 2018
nov 30, 2018
mar 14, 2018
mar 14, 2018
a diverse digital database that acts as a valuable guide in gaining insight and information about a product directly from the manufacturer, and serves as a rich reference point in developing a project or scheme.