jan 09, 2016
shuhei goto's floating house promotes privacy and light in japan
shuhei goto's floating house promotes privacy and light in japan
all images by takumi ota
derived from the concept of 'a new openess', shuhei goto architects have built the 'floating house' located in the shizuoka prefecture in japan. situated in a densely built-up residential area, the house is close surrounded by its neighbors, therefore providing 'an brightly lit open space' was integral in the spatial organization.

a wall / base wraps the residence providing privacy
with a wide base that seemingly supports and wraps round the pitched structure, this feature offers a sense of privacy from neighbors. as well as the many windows which puncture each façade of the property, clerestory windows invite natural light into the open-plan interiors.

the home is located in a residential neighborhood
the kitchen and dining are arranged on the same floor as the living room, with more intimate spaces found at the upper storey. japanese features such as a raised tatami floor leads out to the garden. overall the residence is simplistically furnished to cater to the needs of the clients and overall influence a healthy and comfortable lifestyle.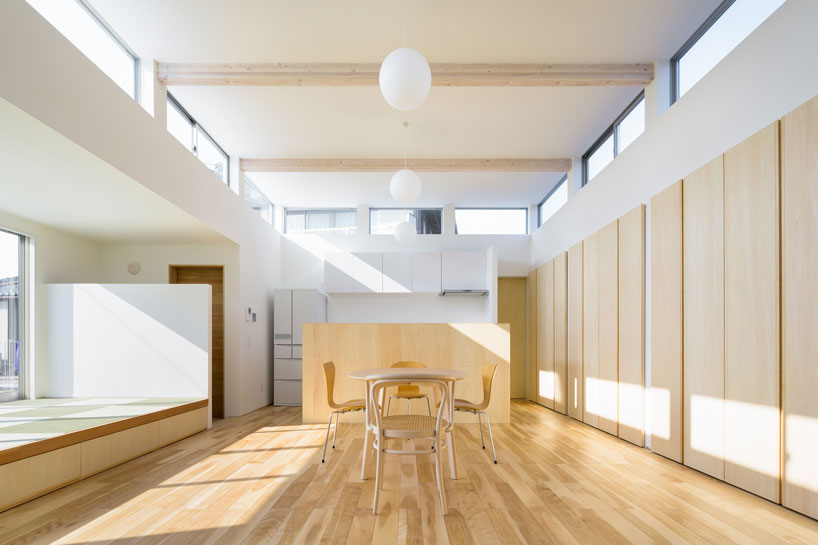 clerestory windows frame the sky, while inviting natural light in

the main concept of the design was to instill a sense of openness throughout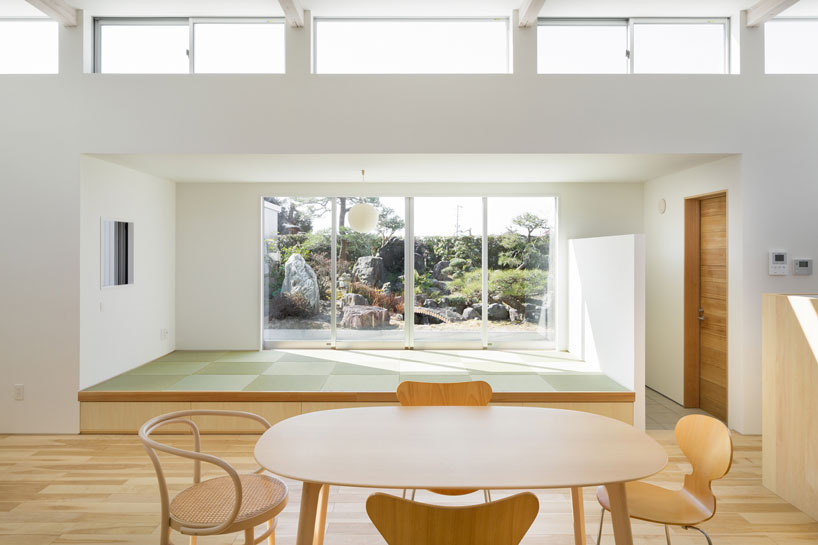 a raised tatami platform opens out to the japanese garden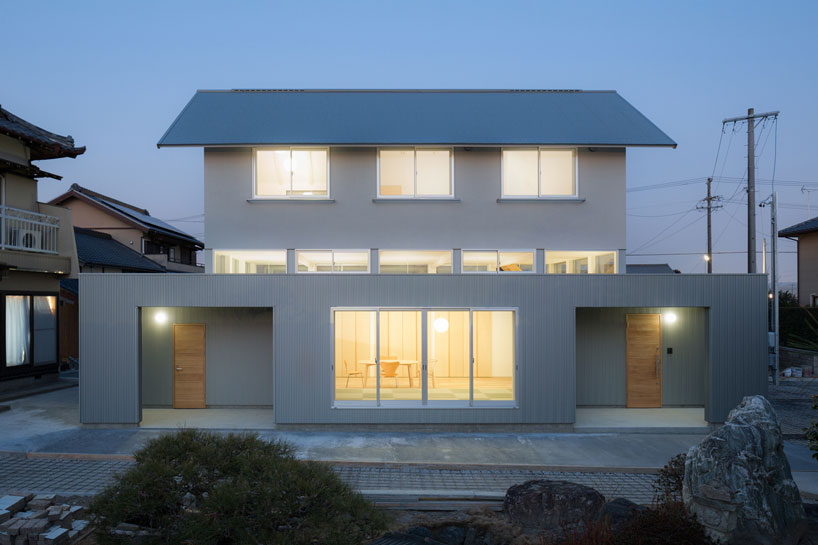 the floating house at night
use: residence
location: kikugawa, shizuoka prefecture,japan
structure: wood(+steel)
site area: 651.81m2
building area: 92.74m2
total floor area: 119.65m2
completed: 2015
structural design: takeshi kaneko/kaneko structural engineers
aug 14, 2017
aug 14, 2017
aug 11, 2017
aug 11, 2017
aug 02, 2017
aug 02, 2017