on the outskirts of the moroccan city of fez lies 'sidi harazem', a thermal bath complex completed by architect jean-françois zevaco in 1960. at its peak, the complex comprised an assembly of buildings, pathways, markets, bungalows, and a distinctive swimming pool, which over the years became one of the country's most unique public places. since its heyday, 'sidi harazem' has fallen into a state of disrepair with its facilities shutting down one by one.
now, with the help of a grant from the getty foundation, architect aziza chaouni has taken on the task of restoring the site to its former glory. to learn more about sidi harazem's past and future, journalist joana lazarova spoke with chaouni who explained the project in more detail. read the interview, accompanied with images by photographer julien lanoo, below.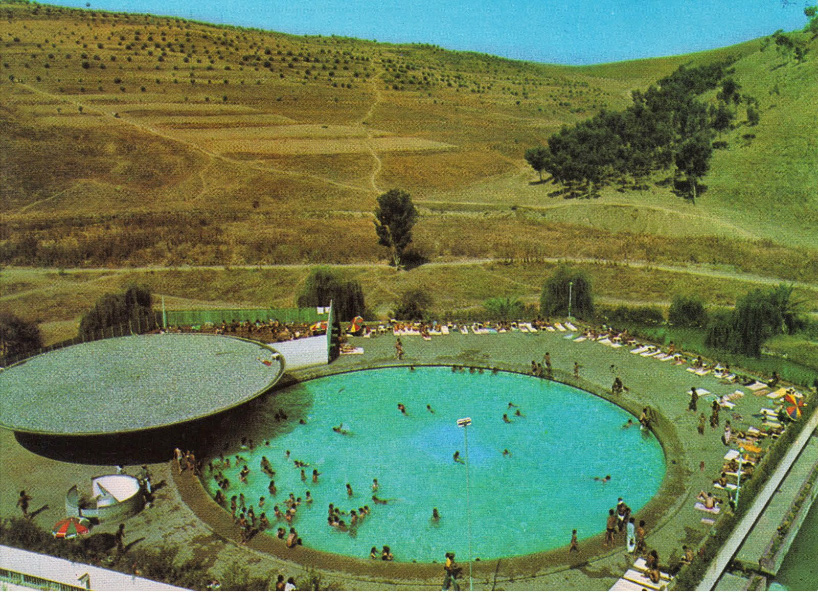 sidi harazem bath complex, designed by jean-françois zevaco in 1960, postcard | main image © julien lanoo
joana lazarova (JL): can you tell me how it all started?
aziza chaouni (AC): in the fall of 2016, the keeping it modern grant from the getty foundation was brought to my attention. the grant funds conservation plans and studies towards the rehabilitation of 20th-century heritage. I decided to submit the project of the sidi harazem thermal bath complex, located on the outskirts of my hometown of fez. during my childhood, I used to visit the complex with my late grandmother, whom I adored. later, I continued going to swim in the outdoor pool, which is fed by the warm thermal water. as years went by, I witnessed the slow deterioration of the complex, as its facilities were shut down one by one.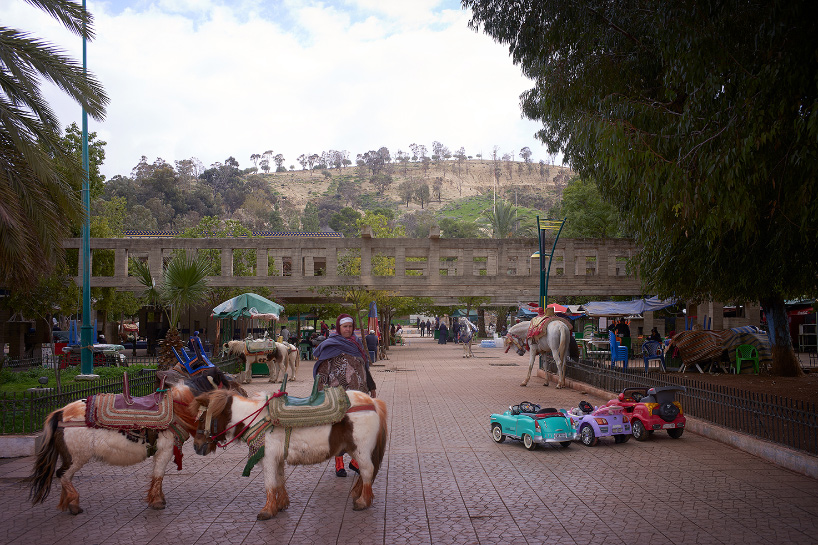 image © julien lanoo
AC (continued): I became conscious of its stellar architectural value when I was in graduate school. when I was an aga khan fellow at the harvard graduate school of design from 2006 to 2008, I studied the architecture of tourism in post-independence morocco, and became more knowledgeable of the characteristics and context of the architecture of that era, and, of sidi harazem in particular. so it has been a long-standing love affair! thanks to the trust of and collaboration with the complex owner, the CDG and its NGO branch, the CDG foundation, we developed our proposal for the grant as a team and received it in june 2017! with its pool, hotel, 71 bungalows, public drinking fountain and plaza, large ryad with basins and wading pools, and two markets, sidi harazem is a masterpiece of brutalist architecture.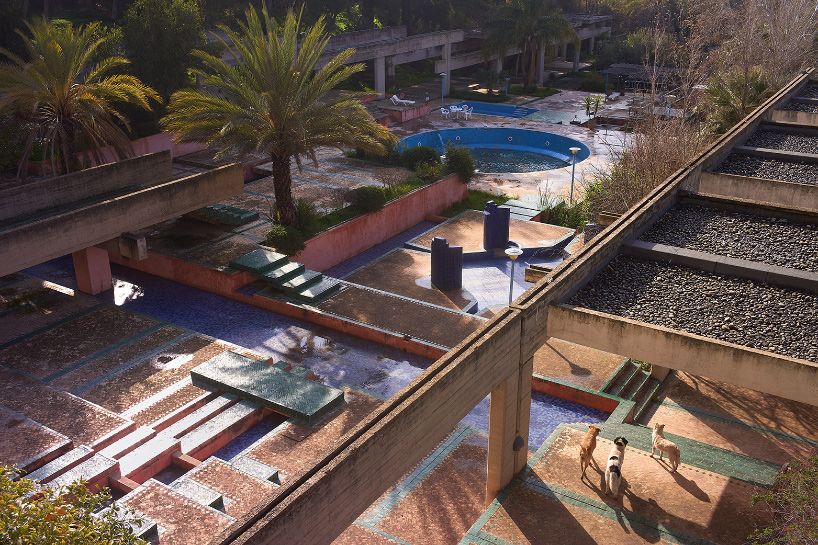 image © julien lanoo
JL: it is! aesthetically, the project is a sculptural masterpiece. it's also ahead of its time in terms of principles of function, space, and its relationship to the topography. the way zevaco articulates spatial ideas is almost like how a poem is written. after studying his work for many years now, can you tell me what the most striking features of his work are for you personally?
AZ: I have visited the place dozens and dozens of time, studied its drawings in three different archives, talked to primary sources about its inception, led thorough site analysis and diagnoses of the buildings, etc., yet every time I visit it again, I have been stunned by its architecture, its atmosphere, its structural prowess, its detailing… and I have never failed to discover something new! one of the key features that makes the station unique in my eyes is its poetic relationship to the surrounding landscape and the spring water, one can feel and hear water gently streaming everywhere one goes, as well as the lyrical and sculptural qualities of the structure. for instance, zevaco uses at least ten types of columns throughout the whole project, each a masterpiece in its own right.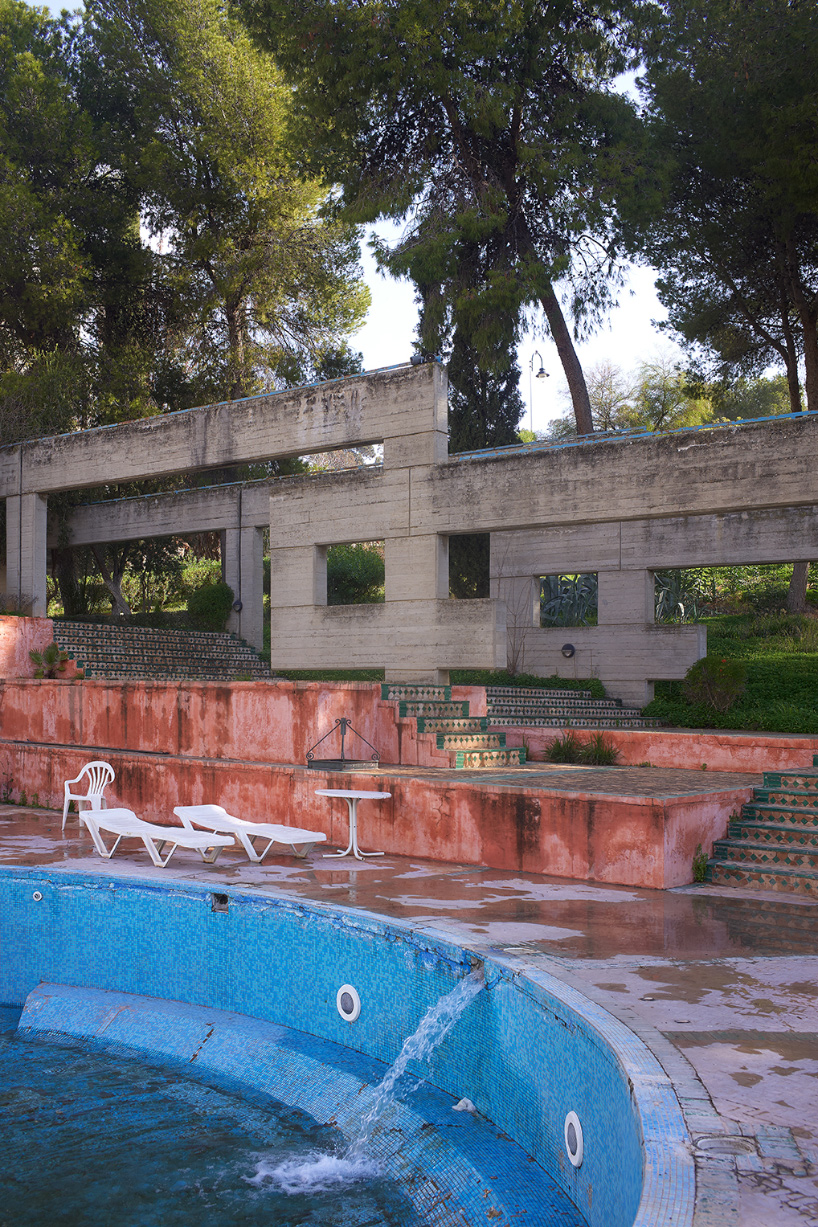 image © julien lanoo
JL: over the years, due to social transformations and political concerns, the architecture of sidi harazem has not always been understood, but that's changing now. the government and the locals are becoming more aware of the potential of sidi harazem's architecture and value. how does one start with such a massive undertaking? can you tell me about the process you went through so far, the challenges, your experience?
AC: the architecture developed after morocco's independence in 1956 sought to express modernity and progress, while being somewhat rooted in the country's specific climatic and cultural milieu. brutalist vocabulary was integrated, for instance, with the courtyard-house typology widely found in vernacular moroccan architecture, while mosaics and local woodwork and iron- work were woven into the raw concrete. despite these innovations and the distinct character of the architecture that emerged during this golden era of the 1960s and 1970s, today it is rejected by the majority of moroccans, who only view it as a western import. on the contrary, I view it as an important part of my country's heritage, the testimony of morocco's post-independence identity and ambitions.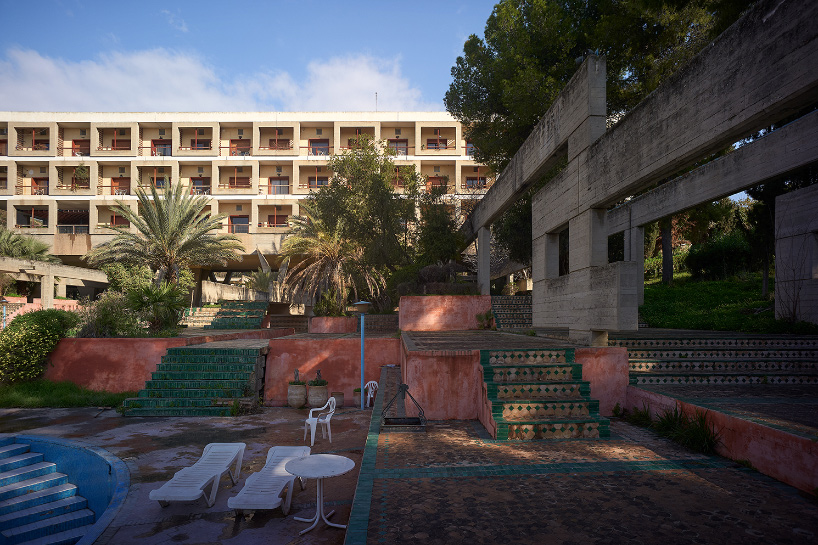 image © julien lanoo
AC (continued): by applying for the keeping it modern grant, and undertaking the restoration of the sidi harazem complex, I was hoping to not only raise awareness of this forgotten and dismissed heritage, but also to use it as a pilot project that could spread knowledge of concrete rehabilitation techniques and adaptive reuse approaches of brutalist buildings in morocco. hence, making moroc cans – in particular locals – aware and proud of their heritage became a key part of the project. we used human tools: informal discussions over tea, interviews and collection of locals' needs, collaborative design workshops, architectural guide training for youth, a social media campaign (#zsidiharazem), etc.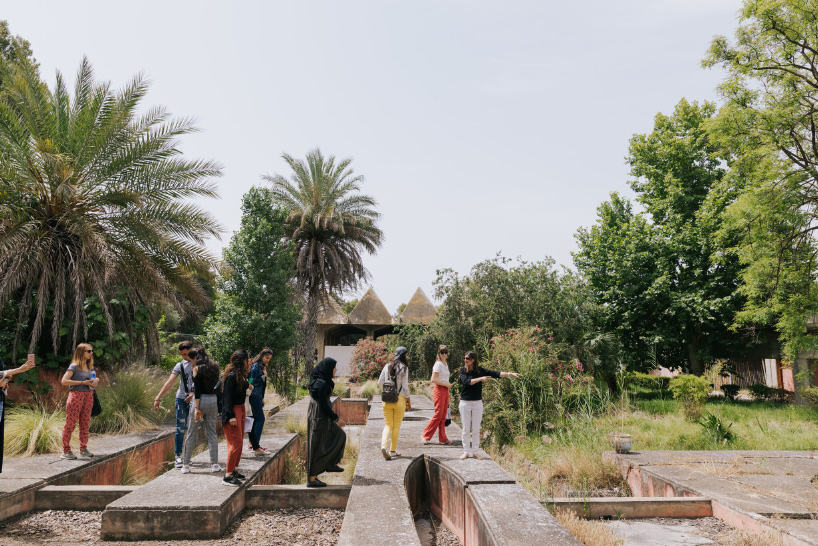 image © andreea muscurel
JL: do you feel that the rehabilitation has become a community project as well? when julien and I were on site with your team few months ago, the locals we met were very proud of their heritage; there is a sense of hope in the air.
AC: that is so great to hear! over one year, there has been a big change! the concrete buildings of zevaco were seen at first as grey, sad, ugly, useless, and insignificant. what you saw was the result of a year-long effort to introduce locals to the value of their own heritage and turn them into the station's #1 ambassadors.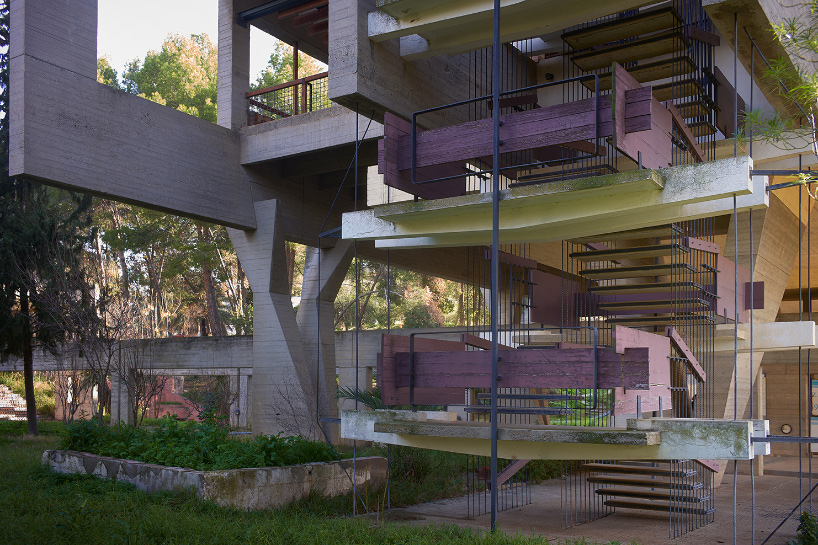 image © julien lanoo
JL: a lot of your projects have to do with an experience of beauty, and making a direct link with the surrounding landscape and cultural grounds. what does architecture mean to you and what influences your practice the most?
AC: architecture helps me mitigate between the ecological needs of landscapes and the needs of users, especially those who are disenfranchised. I am very much influenced by the genius loci of a place, its ancestral constructive methods, the creative energies of its local populations, and by the approaches of architects such as jean-francois zevaco, elie azagury, fouad faraoui, and patrice de mazieres developed in the 1960s and 1970s in morocco — approaches which aim to develop 'a modern moroccan architecture', that is, in the words of the late, and dearly missed elie azagury: 'honest in its expression and proud of its heritage, uncompromising in its quest for beauty, yet wishing to address global and universal concerns of its time.'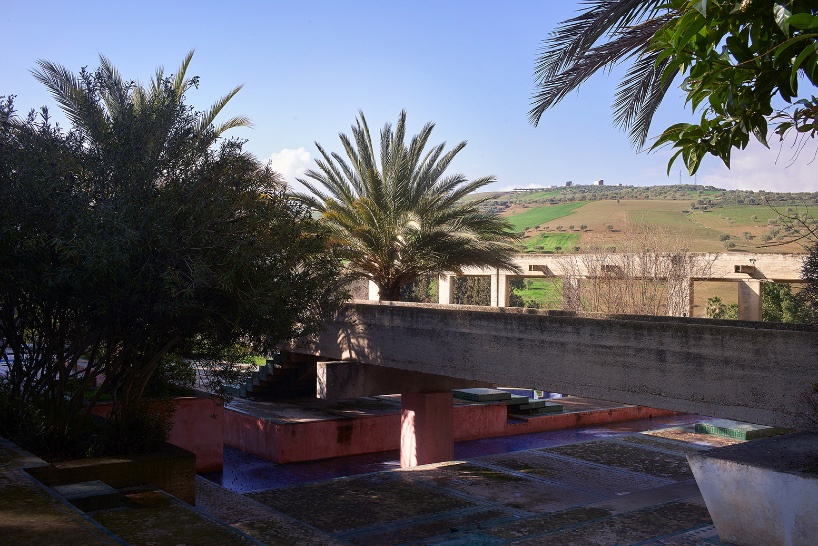 image © julien lanoo
JL: can you tell me about the upcoming exhibition on the sidi harazem bath complex?
AC: my team will present the research work and conservation plan for sidi harazem in june 2019 at the gallerie CDG in rabat. the exhibition will be organized in three parts: past, present, and future. it will showcase original drawings by zevaco, photographs, videos of interviews with collaborators of zevaco, users and local workers in and around the thermal complex, reports of the current state of the buildings, and rehabilitation solutions, transformation ideas, etc. we would like the exhibition to tour architecture schools in morocco and hopefully travel internationally as well.
in the meanwhile, we have decided with the client CDG to organize a set of cultural events throughout the year to activate some of the closed-down yet beautiful spaces of the complex before rehabilitation work starts…. so stay tuned!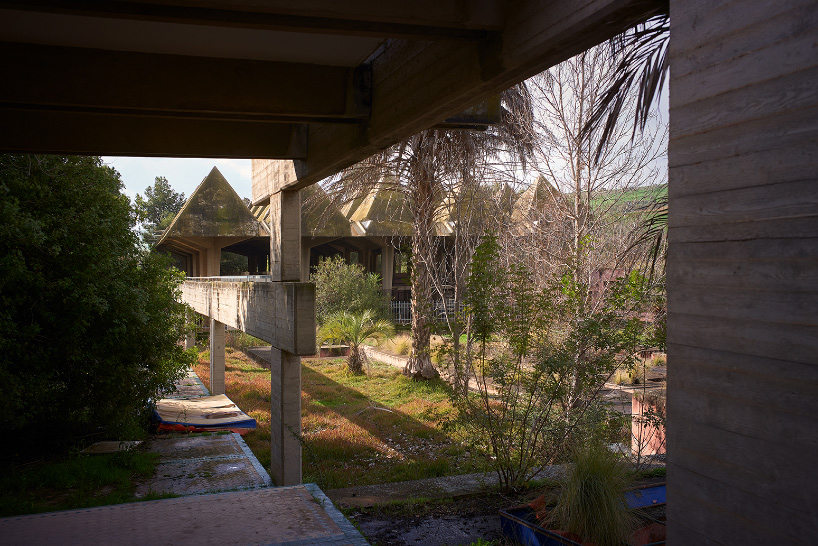 image © julien lanoo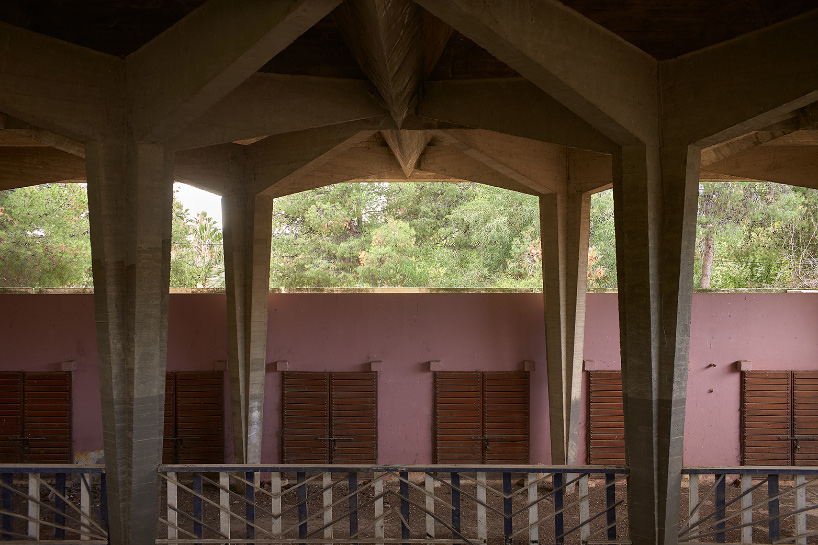 image © julien lanoo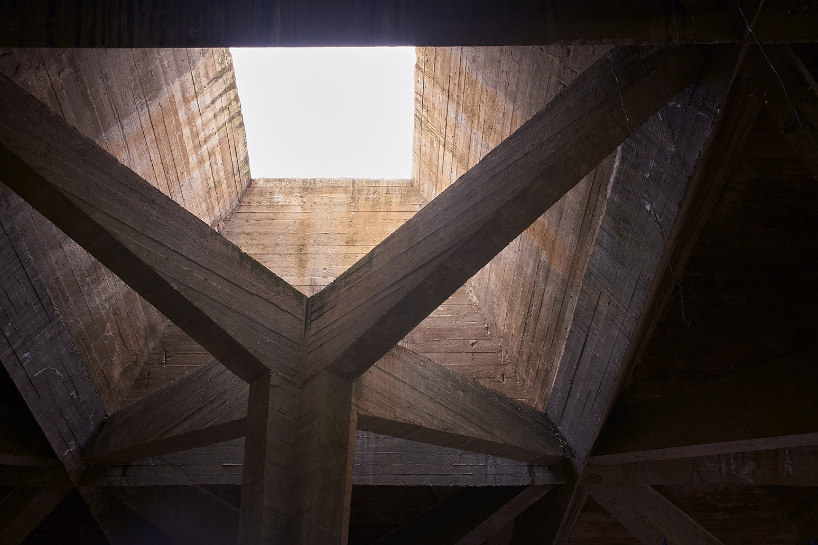 image © julien lanoo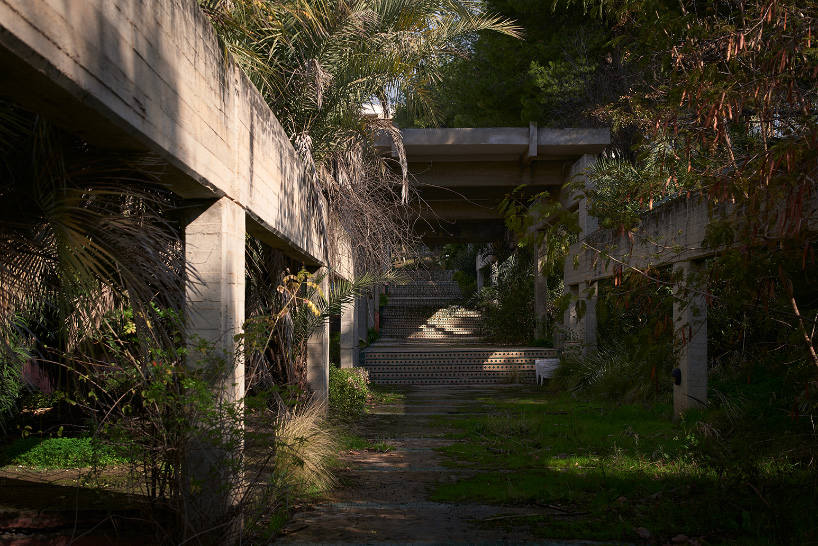 image © julien lanoo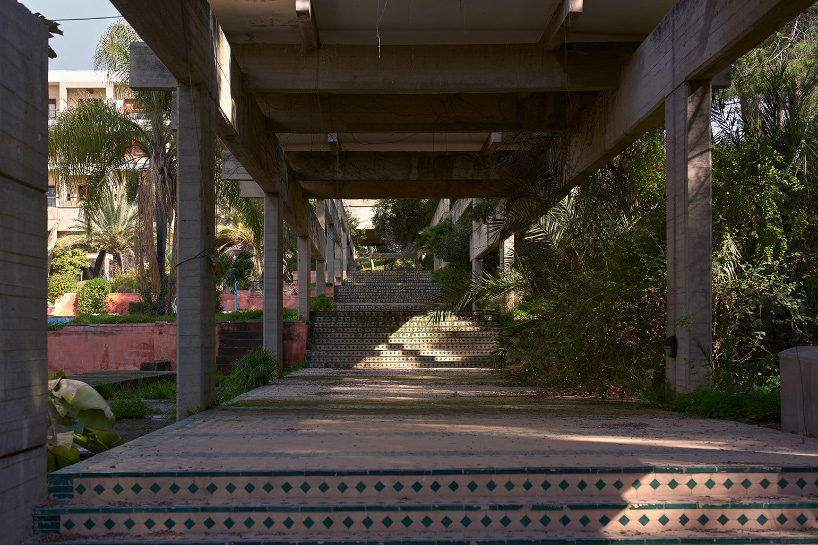 image © julien lanoo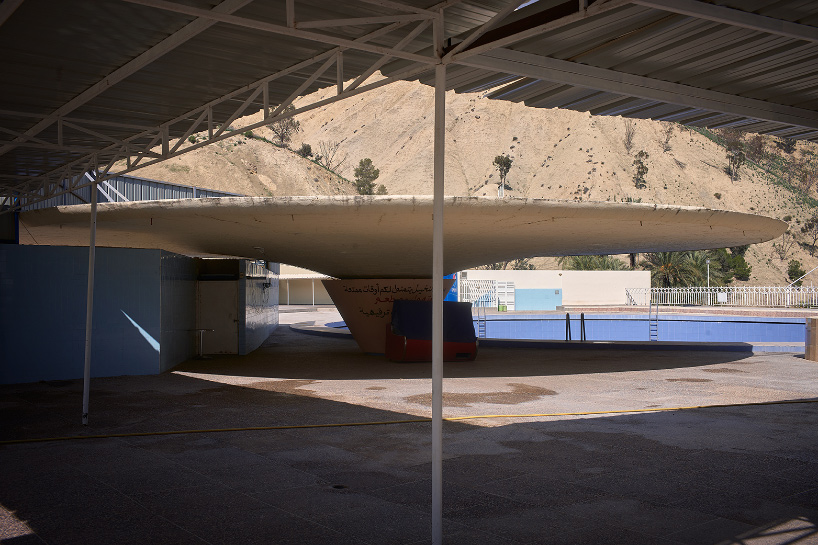 image © julien lanoo
mar 17, 2020
mar 17, 2020
nov 20, 2019
nov 20, 2019
oct 24, 2018
oct 24, 2018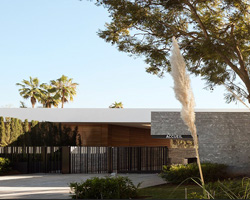 sep 07, 2018
sep 07, 2018
aug 28, 2018
aug 28, 2018
aug 09, 2018
aug 09, 2018
aug 06, 2020
aug 06, 2020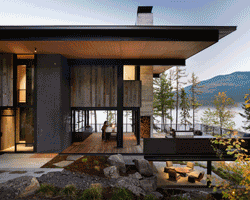 jun 23, 2020
jun 23, 2020
jun 10, 2020
jun 10, 2020
mar 22, 2020
mar 22, 2020
feb 23, 2020
feb 23, 2020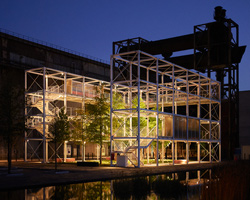 jan 11, 2019
jan 11, 2019
a diverse digital database that acts as a valuable guide in gaining insight and information about a product directly from the manufacturer, and serves as a rich reference point in developing a project or scheme.