how does architecture affect how we make and see art? that was the question proposed during the second edition of the frieze academy's art & architecture conference in london. on this occasion, architect sir david adjaye, whose broad range of projects has long been intertwined with art, discusses his relationship with the field in conversation with curator yesomi umolu, exhibitions curator at the reva and david logan center for the arts at the university of chicago. from his early enthusiasm studying art, to the recently completed smithsonain museum in washington D.C., adjaye explores the deep understanding of balancing the two creative fields.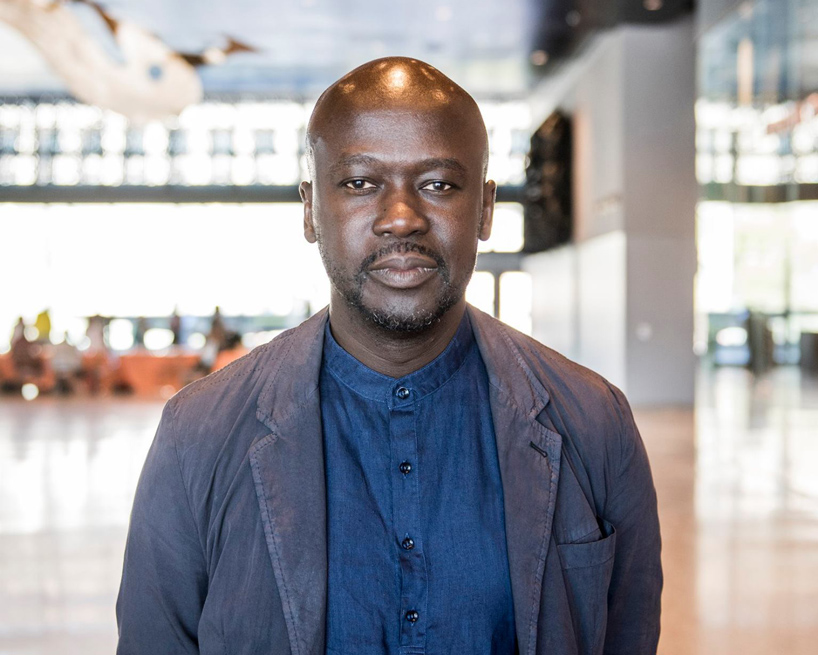 sir david adjaye | read our in-depth interview with the architect on designboom here
(main image: dirty house, 2002. image © ed reeve)
'my interest in art started because I was a bit disillusioned with architecture', explains renowned british architect sir david adjaye. seemingly surprising, as a young student, adyaje felt that architecture education was 'becoming very polemical and very much about intellectual styles'. however, in post-war art, he found a certain rigor and humanity that expressed and engaged experiences of different cultures from all around the globe. it was this fascination that led adyaje to art school, where he quickly realized that he wasn't so much interested in the actual practice of art, but more of its social context.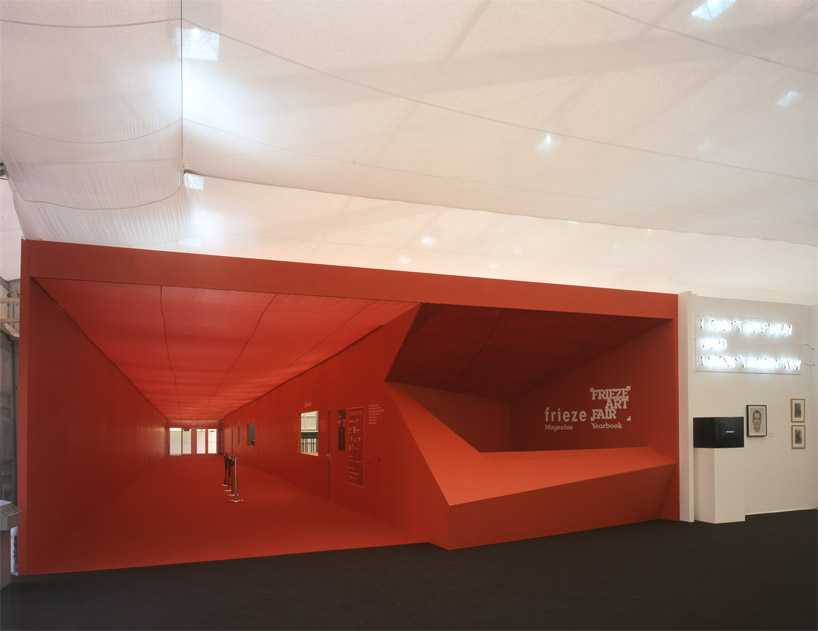 the frieze art fair tent in 2003
adjaye's unusual path to architecture truly started when immersed as a student at the royal college of art during the early 1990s. 'a generation of artists were exploding onto the scene on the back of this economic rise, which brought artist energy into london towards the end of 20th and beginning of the 21st century,' adjaye explains. 'in a way, my career of practice was not through any sort of patronage, which is usually the case for most architects. the rise was with artists and relationships made through college.'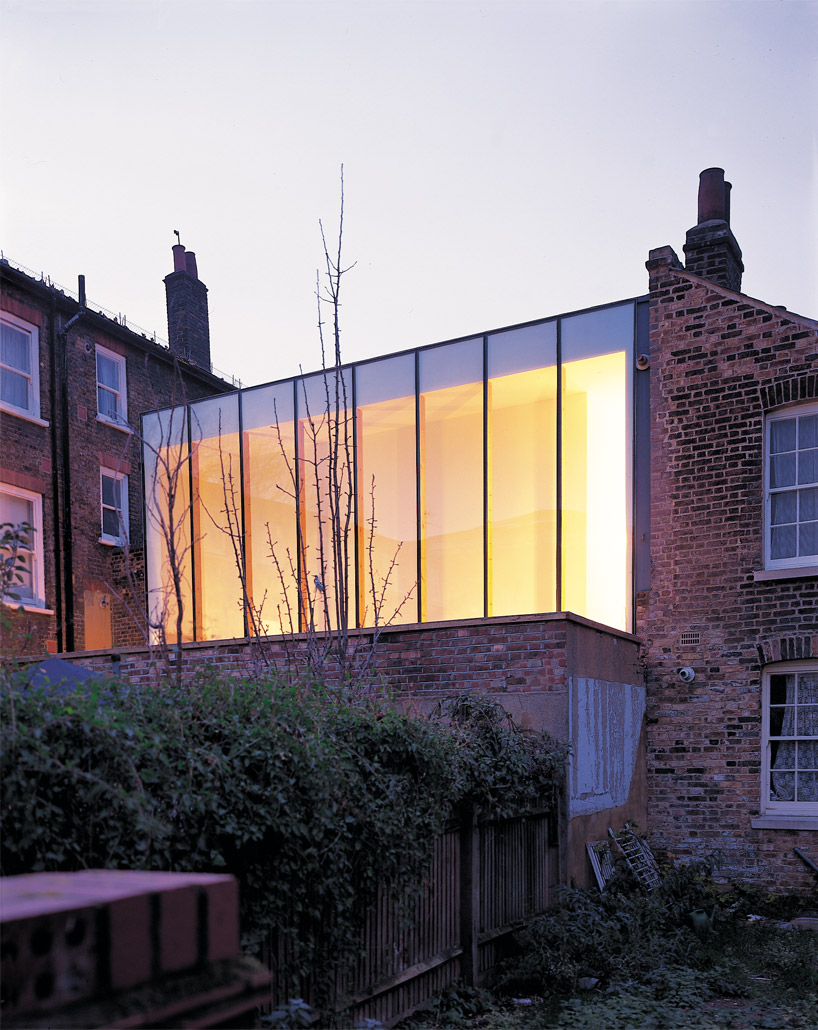 the exterior of the elektra house, completed in 2000
image © lyndon douglas
it was these relationships with emerging artists, all of whom were trying to make it in the portbello road scene, which generated his first projects. with the first wave of artist discovery and migration to shoreditch, which he describes being 'in the east but really felt like the wild west in the sense that it was a space on conflict', he set up the base for his first studio. with his first commissions 'dirty house' and 'elektra house', adjaye says he didn't want to create an image of gentrification, but acknowledges that the works may have contributed to it. his aims were to infuse a hush reality into the homes, where the erratic atmosphere of artists could be conserved, while remaining consistent with the environment.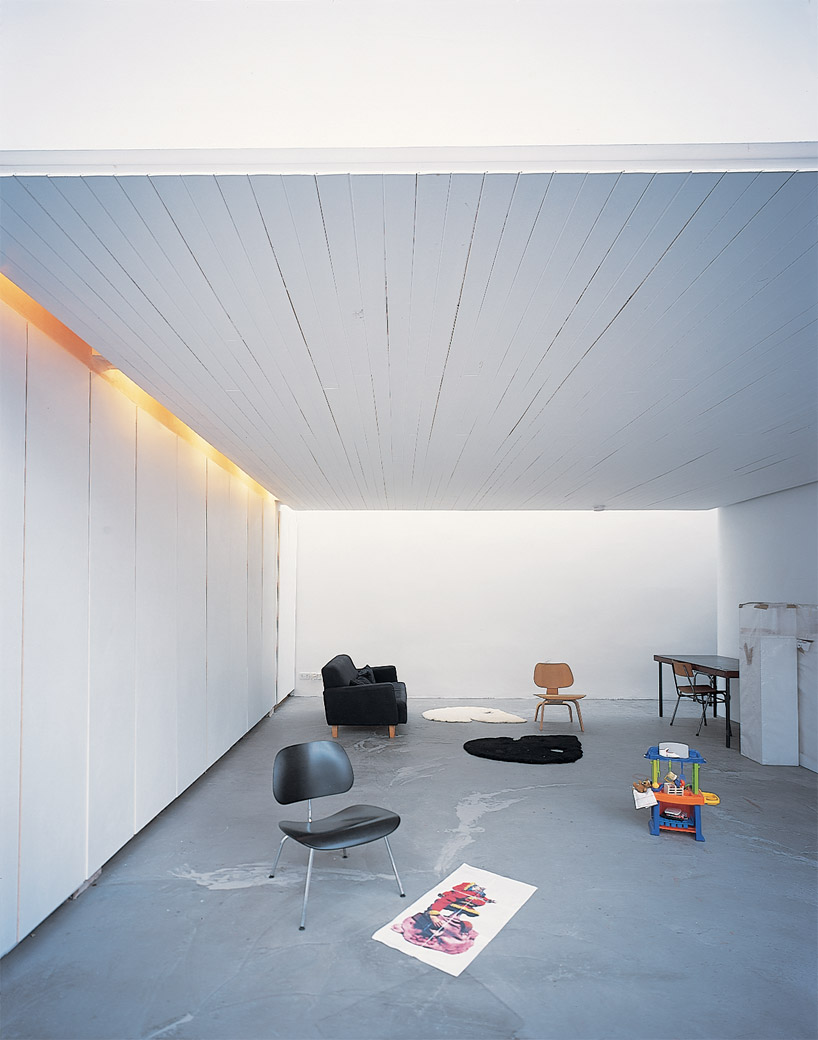 interior of the elektra house
image © lyndon douglas
these early works allowed adjaye to better interpret artists, their extreme instincts and experiences, and how this understanding contradicted the efficiency of architecture that he had learned about. thresholds had to be created to enable creatives to break up their work, yet still distinguish everything within their lives. the projects required a different engagement of exercises, methodology, and empathy as it became more apparent that architecture wasn't just about trying to make a beautiful space.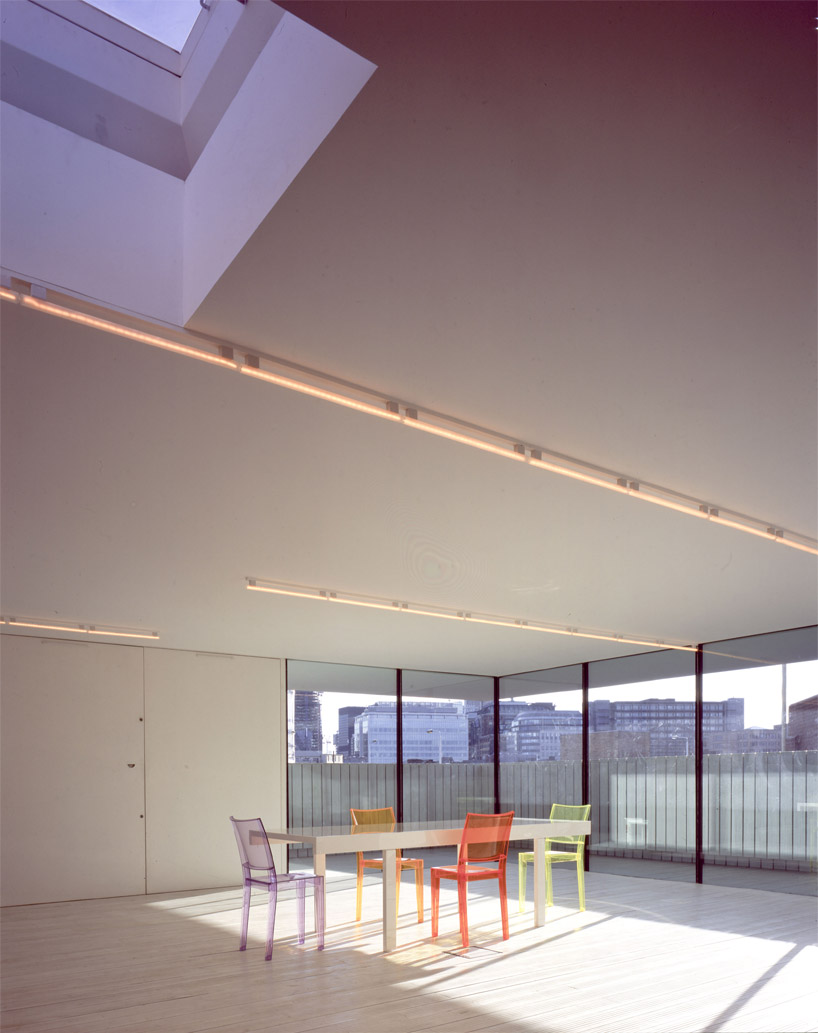 living area of the dirty house, 2003
image © lyndon douglas
from here, adjaye's relationships with artists grew, and so did his studio. 'I started to come to this thing of saying that maybe these buildings are counterpoints to that sort of ordinary making of façades, and that they created respite from the world. they also allowed the content to have an enlightenment and another opportunity,' explains adjaye. 'that is the way it started, this idea of creating a counterpoint of layers of privacy — retreat and fantasy within the notion of a home.'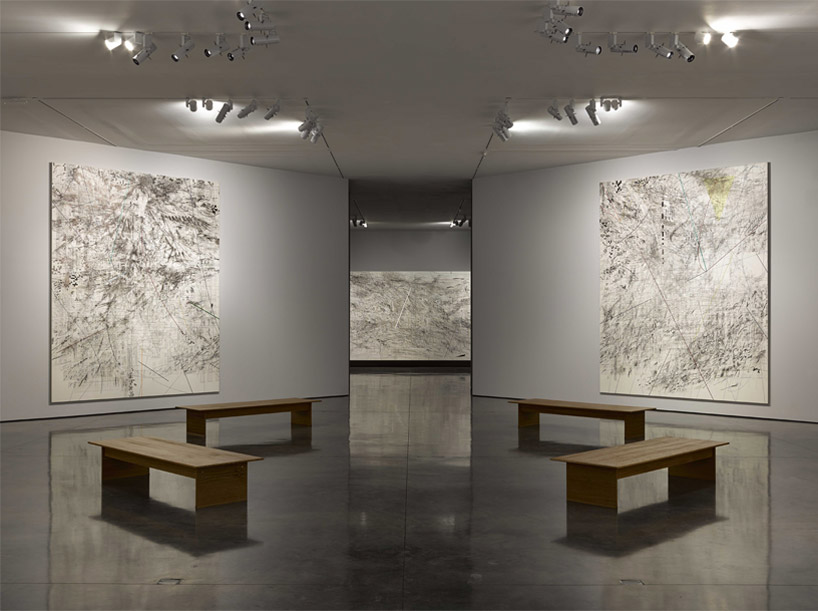 julie mehretu's liminal squared at the white cube, bermondsey, 2013
image © ben westoby
adjaye's practice has never been a commercial one, even when transitioning from more residential projects to institutions. during this change, his profound realization of practice has remained true, where himself and his team use each brief to try and explore new concepts around the field of art. by asking questions such as: 'how do you build resilience in such a fragile institution?' and 'how do you also allow it to have the creative flexibility and world class quality that any artist wants?', his later and more recent project in shoreditch, 'rivington place' for the inIVA, demonstrates the same thought process. 'these buildings encapsulate not just the production of space, but they also create small, modern opportunities,' describes adjaye.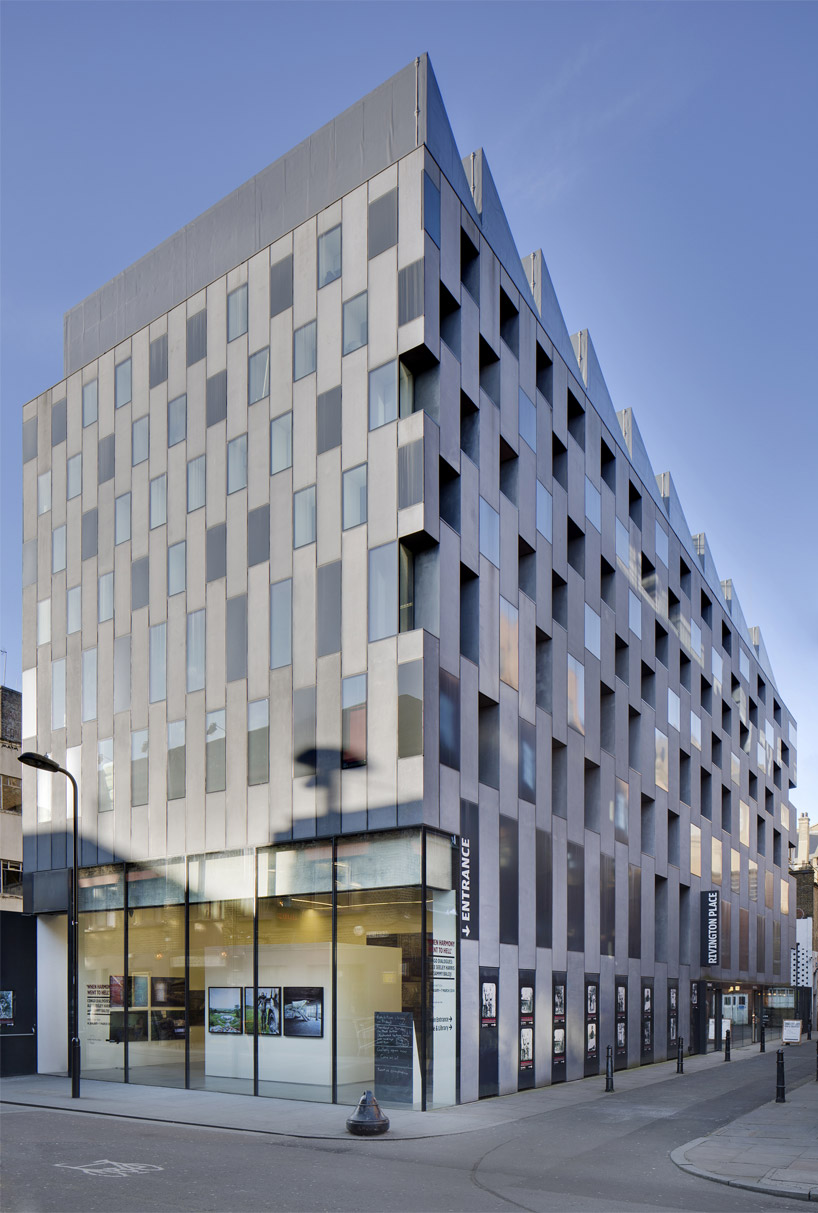 exterior of rivington place
image © ed reeve
as well as the freedom from reality that artists offer, it is also the opportunity to observe behind their often guarded façades that adjaye relishes. no project reflected this more than his work with chris ofili for the venice art biennale 2015. 'it was probably one of the most ambitious things I have ever done for an artist,' stated adjaye. 'chris talked about this idea of aligning the visitors' form into the painting. he wanted to see if we could actually spatialize this, so we basically created a shattered dome that cascaded down as fractal glass. when people walk in, in that moment it becomes an encounter with the paintings'.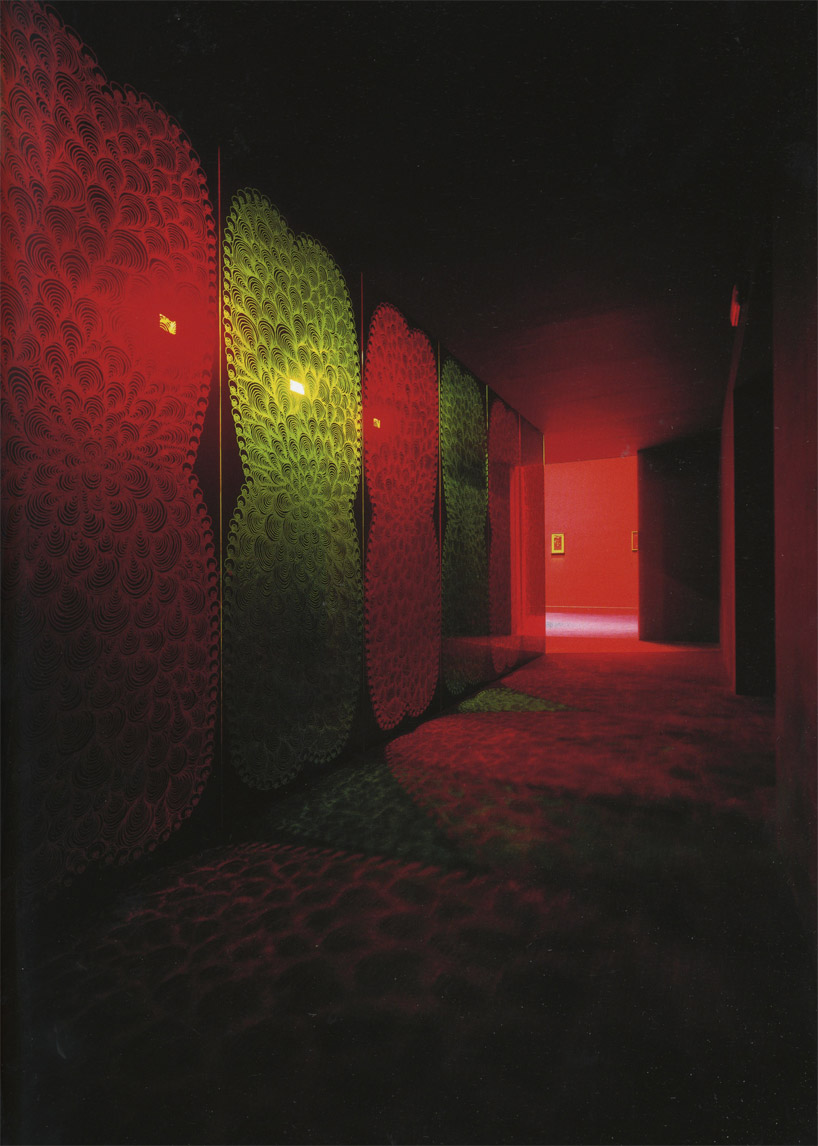 designed by david adjaye, 'within reach' by chris ofili at the british pavilion, venice art beinnale 2003
image © lyndon douglas
'it is a struggle to reduce architecture,' explains adjaye. 'the problem is that once your eyes are very alert to detail and the meaning of it, you start to realize how much harder it is to create backdrop,' says adjaye, comparing the two professions. 'artists' eyes are too well tuned so you are continually trying to create absence, whilst at the same time, you are trying to remain presence.'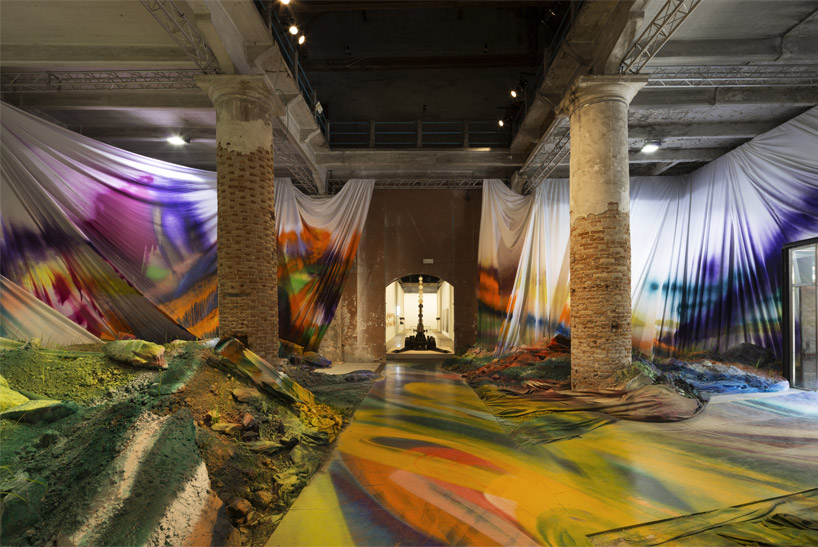 designed by david adjaye, 'all the world's futures' by okwui enwezor, venice art beinnale 2015
image © ed reeve
adjaye's keen understanding of architecture's faults has led to a considered and methodical approach, where creating in the studio is done decisively and to great effect. it is this all-encompassing consideration of each project that generates their success, one which starts with the thoughts of each client. without the philosophical perception of the premise of the project in question, then the work is more of a struggle. the actual issue becomes the catalyst for creation, which, in adjaye's experience, brings out his best work.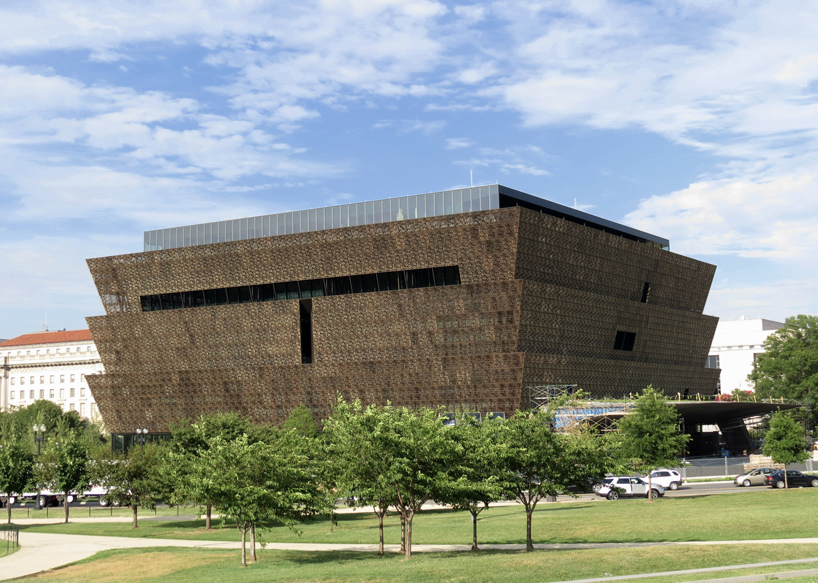 national museum of african american history & culture | see more of the project on designboom here
image © paul clemence / ARCHI-PHOTO
these understandings, developed throughout all of adjaye's previous projects, led to the pinnacle of his career so far — the 'national museum of african american history & culture'. 'it is a monument, though it is also a memorial and it is also a museum', states adjaye. the building completes the original, 200-year-old master plan of the city of DC and more specifically, the mall. however, the structure sits upon a space a quarter of its intended design, meaning that his work had to follow a different narrative to the other smithsonians.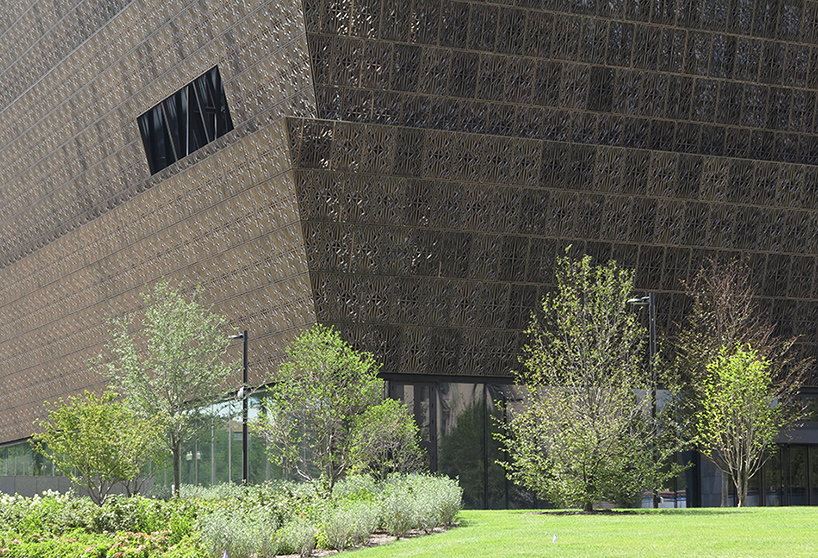 national museum of african american history & culture, washington DC
image © paul clemence / ARCHI-PHOTO
it was perhaps these challenges which heightened adjaye's consideration of the special nature of this project. he set about designing in the opposite manner to how standard museums are planned; being largely underground with no loading docks or access to storage areas. the project was unique, 'its relationship to washington's monuments was marvelous as it meant that there was a way in which the building could operate as not just a traditional building, but as something that osculated between object and a piece of architecture.'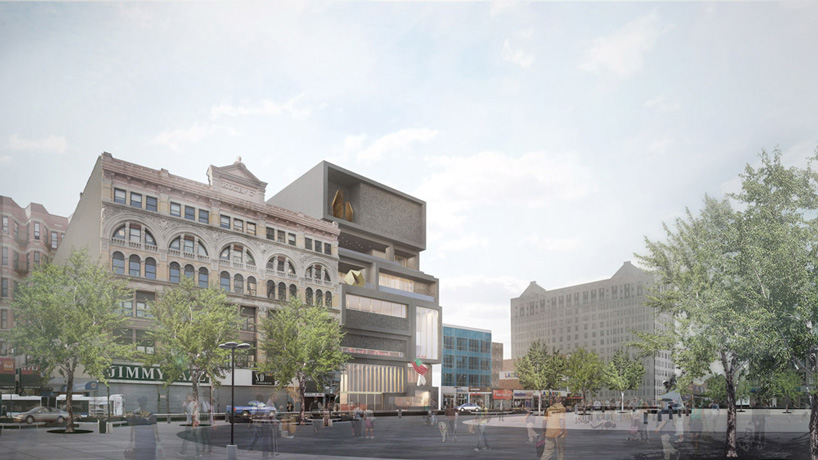 new studio museum in harlem, new york | see more of the project on designboom here
image courtesy of adjaye associates

as well as his own comprehension of liberalization, his understanding that the museum was part of a whole national community was proven with the collection expanding from 3,000 objects to 35,000 from various donations and out reach. this cultural and contextual knowledge is also present in another of his latest projects, the 'new studio museum' in new york's harlem neighborhood. 'the museum will create and subvert the notion of a museum,' explains adjaye. 'it will create a sense of public curiosity, and engage with 125th street and not try and deny it. it will bring it in, create an education and studio practice that was part of the figure of the building'.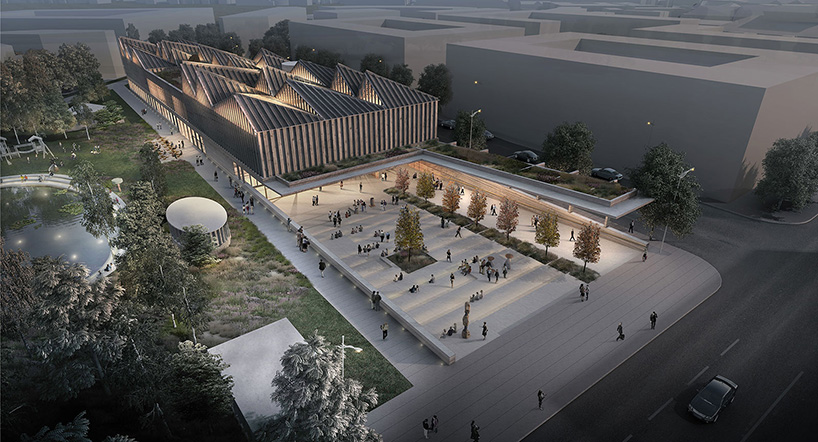 latvian museum for contemporary art | see more of the project on designboom here
image courtesy of adjaye associates + AB3D
in addition to harlem's 'studio museum', adjaye and his team are also working on a contemporary art museums in both latvia and texas — two very different locations have produced two very different designs. while the former is influenced by domestic baltic architecture, such as the simple wooden homes found in the region, the latter will be clad with vibrant crimson-hued panels. armed with a diverse range of approaches and an overarching practice informed by thorough research, adjaye is still delivering completely unique, unprecedented projects that embody the individual nature of art, context, and community.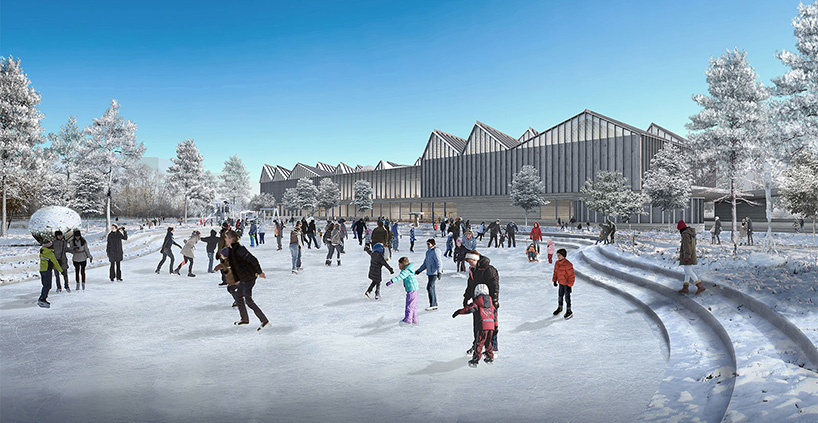 latvian museum for contemporary art
image courtesy of adjaye associates + AB3D
Save
Save
Save
Save
Save
Save
Save
Save
Save
Save
Save
Save
Save
Save
Save
Save
a diverse digital database that acts as a valuable guide in gaining insight and information about a product directly from the manufacturer, and serves as a rich reference point in developing a project or scheme.
designboom will always be there for you
milan, new york, beijing, tokyo

,
since 1999