may 11, 2014
skatecity by glifberg+lykke domes over danish landscape
skatecity by glifberg+lykke domes over danish landscape
photo courtesy of glifberg+lykke
developing one of the largest multi parks and cultural centers for the sport of skateboarding, gilfberg+lykke has been asked to design 'skatecity' in haderslev, denmark. in cooperation with the municipality, the project, which began in 2006, covers around 6,500 sq meters by the water's edge. local activist and chairman of the skatecity association, morten hansen, approached gilfberg+lykke with his vision of creating a fluid plan that incorporates a vast area for activity and recreation. the highlight of the complex is the 'streetdome', an added architectural element realized in collaboration with CEBRA architects. internally, the structure hosts a variety of bowls, as well as a basketball court, and performance platform with seating and basic facilities. on the exterior of the form, an installation of green roofing will be integrated.

the skatepark spans 4,500 meters of rideable terrain providing varying surfaces for beginners and professionals
photo courtesy of glifberg+lykke

the transitions are fluid right up to the dome's façade
photo courtesy of glifberg+lykke

construction image of the interior of the 'skatedome'
photo courtesy of glifberg+lykke
CEBRA's 'igloo hall' free load bearing concept is intended to provide a simple solution of shelter while reducing running costs, as the dome is unheated and lit primarily through daylight. under the 40 meter roof, a series of bowls and 'vert' features surround a basketball court. on the outside, the structure becomes a functional part of the skatepark with banks, stairs, and quarter pipes along the rim. an outdoor covered space faces the waterfront with a pedestrian walkway along the fjord.

photo courtesy of glifberg+lykke
the site is an attraction in itself with visual street art displayed on neighboring silos

photo courtesy of glifberg+lykke
rendering of the vast park in completion

both street and park elements blend together along side the dome
photo courtesy of glifberg+lykke

the dome structure blooms with greenery in the spring
image courtesy of CEBRA

along the water, the 'skatecity' provides a recreational and leisure space for the region
image courtesy of CEBRA
 

masterplan of the skatepark
image courtesy of glifberg+lykke

sketch by CEBRA
image courtesy of CEBRA
project info:
location: haderslev, denmark
design team: glifberg+lykke, cebra architects
design year: 2011
construction: ongoing 2014
engineers: rambøll a/s
construction team: hoffman a/s(dk), grindline(us)
size: 6500 m2, skatepark 4500 m
client: haderslev municipality
budget: 34 mill. dkk
funding:  haderslev municipality, realdania, norea fund, a p moeller fund (mærsk),  lokale- og anlægsfonden
jan 25, 2017
jan 25, 2017
nov 23, 2016
nov 23, 2016
jun 10, 2016
jun 10, 2016
nov 21, 2016
nov 21, 2016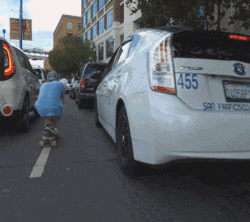 oct 27, 2016
oct 27, 2016
aug 25, 2016
aug 25, 2016